Lions of the Punjab and Jungle Lions
Hakirat and our Singhes
by a soldier who remembers, The Island, December 12, 2007
Maj. Gen. Harkirat Singh [said]... JN Dixit "told him that Rajiv Gandhi wanted Prabakaran physically eliminated when he showed up in the IPKF chief's office for a meeting on September 16 (1987) under the white flag, to discuss the formation of an interim administrative council," ...
Who will answer allegations of war crimes and crimes against humanity in the future? Will only junior officers be brought to trial? Unfortunately, war diaries are not maintained by the SL army for reasons which need to be ferreted out.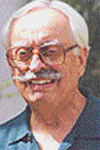 Maj. Gen. Harkirat Singh who was General Officer Commanding (GOC) 54 Indian Division in Jaffna with the IPKF in 1987 has made a shattering revelation that the Indian High Commissioner in SL, JN Dixit "told him that Rajiv Gandhi wanted Prabakaran physically eliminated when he showed up in the IPKF chief's office for a meeting on September 16 (1987) under the white flag, to discuss the formation of an interim administrative council," according to Mail Today, an Indian tabloid published on 7 December 2007. Maj. Gen. Hakirat apparently asked Dixit for time. He then spoke to the Overall Forces Commander Lt. Gen. Depinder Singh (located in Chennai), his boss, during which conversation he had stated he would not be "a party to cold blooded murder." He then called Dixit in Colombo and "calmly told him, I will not obey your directives." He explained to Dixit that "good soldiers do not shoot an adversary in the back."
Maj. Gen. Hakirat Singh expands on this in his book 'Intervention in Sri Lanka' to state, "Killing some one during war is fine. But killing under a white flag (flag of truce) is not done." Dixit then apparently threatened Hakirat saying that "Rajiv Gandhi has given those instructions to me."
Dixit did not impress the General. In Dixit's book 'Assignment in Jaffna' he refers to Hakirat wanting him to come to Jaffna in mid September 1987 as he was getting increasingly perturbed by LTTE demos and agitations (orchestrated by Prabakaran). He also states that the General "even complained that the High Commissioner was unwilling to take on political responsibilities." This could have been a reference to Dixit refusing to accede to Prabakaran's request to go to the temple where Thileepan was fasting and appealing to him to stop fasting.
Dixit says he refused because he knew Prabakaran would stage-manage the crowds and rub the Indians collective face in the dirt as Thileepan would never agree to give up his death fast.
Lt. Gen. Depinder Singh in his book 'The IPKF in Sri Lanka' says that the IPKF at the same time had "reasonable proof that the LTTE had 'imported' (a very strange word for a professional military man to use for 'smuggling'), some 700 rifles, ammo and explosives from Singapore," (the country that is likened to heaven by some SL politicians and businessmen), but that Hakirat had become 'emotionally attached to the LTTE, as indeed had all of us'.(Few who were familiar with the IPKF at this time will show surprise at this comment).
He goes on to state that there was chaos in their efforts to form an Interim Administrative Council (IAC), while the High Commission appeared to "drag its feet." He says Hakirat sent "a pretty rude signal to the High Commissioner."
Lt. Gen. Depinder then "immediately dashed off an apology" to the High Commissioner. There is no mention of Hakirat's very serious allegation in either of these 2 books. However, in Dixit's book, he says when he had hurried back to Colombo from Delhi on 1-2 October '87, he called Hakirat to request him to prevent the LTTE cadres including Pulendran who were captured by the SL Navy in the Palk Straits from being sent to Colombo. Hakirat bluntly told Dixit he did not figure in his (Hakirat's) chain of command and Dixit should send his request to the Indian External Affairs Ministry, which would route it through the Defence Ministry, Indian Army HQ and GOC Southern Command etc. Dixit says Hakirat "being a disciplined soldier… was quite clear in his mind that he would only accept orders from proper channels."
This is the only hint of a mighty Dixit and Hakirat showdown.
Maj. Gen. Hakirat was later posted out of the IPKF and never promoted. Whether this was due to the General's 'last' stand or for other reasons is not clear. "All the conversations between Hakirat and others are recorded in the war diaries of the 54 Division which are held in its HQ at Secunderabad in Andhra Pradesh." The details were passed on to the Army Chief of Staff at General HQ in Delhi. There were no objections.
The conduct of Hakirat if he is to be believed, is in the highest traditions of professional men at arms. However, a new book 'The Sky is the Limit' by Maj. Gen. Jaswant Singh, the IPKF Signals chief gives major insights into the burgeoning differences on the conduct of operations that appeared amongst the key players including Hakirat.
It is not affected by the naivety that marks the earlier books on the IPKF. Like the book 'Lightning War' which came barrelling out after the 1971 Indo Pak war, these accounts suffered from being too quick to be credible.
Although there is no evidence to prove that Rajiv Gandhi ever gave such an order, Maj. Gen. Hakirat Singh's revelations are bound to open fresh controversies, as the LTTE later killed Rajiv Gandhi using a suicide bomber. Will they now try to justify that murder and for ever believe that the Indian Government cannot wait to see the last of Prabakaran or for that matter the LTTE?
Mr. Dixit who later became India's Foreign Secretary passed away two years ago, so there is no way to authenticate the General's allegation. Unfortunately, if not purposely, the General did not consider confronting Mr. Dixit when he was alive.
Most, but not all Singhs are Sikhs, legendary warriors who ruled the Punjab for hundreds of years until the advent of the British in the 19th century to whom they lost two ferocious and closely fought wars, after the second of which the victorious British who then annexed the Punjab said "one more victory like this and we are finished."
The Sikhs constitute a very high percentage of the fighting strength of the Indian army. Its formidable regiments invariably spearhead Indian army battle groups in any conflicts in the Punjab. However, the Jat Sikhs, the rich land owners amongst them rebelled in the 1980s. Perhaps their worst atrocity was the bombing of a Canada bound plane carrying mainly Indians out of the skies. In the ensuing insurgency, the Sikh Holy temple in Amritsar was stormed by the Indian army after which the insurgency collapsed.
Later, Indira Gandhi, the Prime Minister of India was killed by her own Sikh bodyguards and there were riots in Delhi during which Sikhs suffered.
The Sikhs are not only outspoken, they also prefer to hit hard when aggravated.
There are many examples of similar honourable conduct by SL officers. In the 1971 JVP insurgency, when illegal orders to kill arrested suspects were sent to military detachments, a major was sent to the Hanwella police station to order a very junior Engineer officer there to finish off the prisoners in the police cells. He refused and was roundly abused being told he was a disgrace to the officer corps but he stood firm.
A similar incident happened in Rambukkana. In 1989, during the 2nd JVP uprising the Commanding officer of the Gemunu Watch who had led his regiment to a famous victory at Vadamarachchi in 1987, refused to go along with orders to murder civilians whose names had been listed by a politician and given to the coordinating officer in Badulla to be passed on to him.
He was retired immediately by military signal by the then army commander who did not have the guts, backbone or sense of honour to stand up for his subordinate, whose deeds were even then legendary. Another commanding officer of the Gemunu Watch whose father was the founder of the regiment was also lambasted by a minister for not 'eliminating' about 30 suspect civilians that same year but stood his ground and refused to back down to betray his manhood to please a sinister and murderous minister.
That is how professional armies create traditions, uphold the law and protect their nation's honour. There are many other examples, too many to recount here.
During the Mau Mau uprising in Kenya in the 1950s, during which the Mau Mau committed unspeakable atrocities, a British Infantry Warrant Officer (Sergeant Major), when ordered to kill a Mau Mau suspect, refused his officer who was a national service conscript who then threatened to shoot him. The officer was later court martialled.
What then is the moral of this story? It is that no military officer can be compelled to carry out any illegal orders given by anyone, from murder to treason, and that there is no escape from the consequences of following such orders, even if it was done on the orders of a superior. Also the General Singhs of India are quite unlike General Singhes of SL. This are also about three Generals of the SL Army who did not have the courage of their convictions, little if any sense of personal honour or even a tinge of patriotism, who abused the trust of their subordinate, cared little for the men who served them and the country they served and did not share the standards of professional military men such as Maj. Gen. Hakirat and the SL officers mentioned above. The JVP leader, Rohana Wijeweera was captured and brought to Army HQ where he was interviewed on TV and confessed to his crimes. A short while later he was killed in 'cold blood', the very thing Gen.
Hakirat refused to do.
Who gave the order to kill Wijeweera?
Was it the Army Commander or someone else? To whom was the order given and who carried it out? Where is the war diary of Army HQ? What is the legal position of military officers who obeyed orders from politicians? What happens to the chain of command then? Who is to blame for the subsequent breakdown of military discipline and its deleterious effects on the operational effectiveness, conduct and morale of the army?
Who will answer allegations of war crimes and crimes against humanity in the future? Will only junior officers be brought to trial? Unfortunately, war diaries are not maintained by the SL army for reasons which need to be ferreted out.
The three Generals finally descended like Orpheus to the lowest part of hell and agreed to commit treason. They in 1989 ordered weapons and ammunition to be delivered to the LTTE, apparently on the orders of the President which were passed on without any objection by the Defence Ministry to SL Army HQ for execution. This was a betrayal of the SL nation and its army and the IPKF which was fighting as an ally of SL.
One General said he had protested against the order but gave in and cried. Another used to remind his listeners that as the President was not a man who tolerated dissent, he acceded to his request in fear. These were men who must have at one time proclaimed they joined the army to serve the country and if need be die in its defence, yet they were willing to betray the same country for fear of one man. They being caught in a vortex of extreme and shared guilt and having forfeited their honour, were later involved in passing on surrender orders to the troops and the police in the East at the start of Eelam War II.
All they thought of was their own survival. They had no sense of responsibility to the troops and police concerned or of any sense of shame. Neither did the deaths of 600 policemen who were bound, gagged and shot in cold blood stir any residue of conscience they may have had. The mainly infantry soldiers, right down to section level where just corporals were in command, given the lead by their officers, did not heed the call of the three frightened and treacherous Generals, though they were surrounded and fought until relieved with no outside contact, reinforcement or replenishment of ammunition and food for two weeks.
Two of the three generals were given diplomatic appointments and the third an appointment in the defence ministry. None of them had any sense of honour or the guts to refuse treasonable orders.
Two Generals survive, but they have still not asked to be forgiven. In time their shame will be buried with them after a funeral with full military honours. This is Sri Lanka which has suffered over 20,000 military and an equivalent civilian death toll, fighting a guerilla/terrorist war for the last 25 years.
It cannot still comprehend the enormity and consequences of that betrayal. Can this infamy go unheeded like so much else? Will only majors who committed treason pay the price? Who will write of the agony of the SL nation and protect its military from the traitors within?
The motto of the SL Army was Pro Patria (For Country). What was it for these three 'Generals'? Judas?