Bridging the Gap Between Self-Determination and Sovereignty
Workshop in Lucerne, Switzerland, 17-18 May 2008
Co Chaired by Dr Norbert Ropers, Berghof Foundation
and Mr Ana Pararajasingham, Centre for a Just Peace and Democracy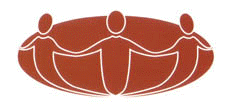 Links provided by TamilNation on this workshop -
Earned Sovereignty: Bridging the Gap between Self Determination and Sovereignty 2003 "There are currently over fifty sovereignty-based conflicts throughout the world, and nearly a third of the Specially Designated Global Terrorists listed by the United States Treasury Department are associated with sovereignty-based conflicts and self-determination movements. To date, the "sovereignty first" international response to these conflicts has been unable to stem the tide of violence, and in many instances may have contributed to further outbreaks of violence. This article will argue that the "sovereignty first" doctrine is slowly being supplemented by a new conflict resolution approach which we dub "earned sovereignty."
Statement by the LTTE on 5th Anniversary of Ceasefire by Sri Lanka, 22 February 2007 "In contrast to current international practice with respect to national conflicts in other parts of the world, the international community's insistence on a solution that does not infringe on the territorial integrity and sovereignty of Sri Lanka is deeply frustrating for the Tamil people. The denial of the Tamil people's will is itself a breach of the law of self-determination. The international community has not rejected, for example, the South Sudan Machkos Protocol facilitated by US, UK, Norway and Italy on the basis it is affecting the sovereignty of Sudan. Nor has the international community questioned the Serbia-Montenegro agreement and the recent proposal on the future of Kosovo on the basis that these contravene Serbian sovereignty. The Papua New Guinea- Bougainville Agreement was not opposed by the international community on the basis of safeguarding territorial integrity and sovereignty. In all these cases the peoples concerned have exercised their right to self-determination and sovereignty. The marginalisation of the 2002 CFA, which would have been a step towards just peace, has destroyed the confidence of the Tamil people and their expectations regarding future peace efforts."
Statement issued by Political Wing Liberation Tigers of Tamil Eelam to the 62nd session of the United Nations General Assembly, 24 September 2007 "...Expectations of the Tamil people from the international community ...We urge the international community: to recognize the concept of the sovereignty of the Tamil people, and support the peace process in accordance with this principle (and) to provide appropriate opportunities to the Tamil people to express their aspirations, as have been given to the people of East Timor and Kosovo..."
Earned Sovereignty: East Timor…Kosovo…Sri Lanka? Defence Wire, 28 September 2007 "...The statement issued by the LTTE political wing to coincide with the 62nd General Assembly of the UN raises several interesting concerns. A careful look at the statement reveals that this is not just another statement of the LTTE but a policy statement that spells out its future strategic direction. I refer to the final section of the paper that refers to the expectations of the Tamil people from the international community..."
Tigers will bring clarity to Sri Lanka's conflict - K.V.Balakumaran, Senior Member, LTTE 1 January 2008 "Only the demonstration of military strength by the Tigers can bring clarity to the situation, for the international community to correctly relate their interests, and assertively engage. Consider the countries Somaliland, Kosovo, and Montenegro. The west will intervene when their interests are impacted. But they are reluctant to enter forcefully in Sri Lanka. Sri Lanka has state power.... During the war to open A-9, up to 6000 Sri Lankan soldiers perished, and nearly 3000 Tigers sacrificed their lives. The international community accepted the results of that war, and recognized the LTTE's strength. The question is why they are not, responding the same way now. In order to change the international community's view, we are called to suffer more sacrifices of life. We expect 2008 will be the year where we can overcome the diplomatic hurdles that confront us. In 2003, we proposed ISGA (Interim Self Governing Authority) as a framework with which will satisfy us, our minimal requirements for power-sharing. So based on this, the international community cannot call us obstinate, or terrorists. Hillary Clinton also identified us when she articulated a more nuanced definition of terrorism."]
-----------------------------------------------------------------------------------------
Paper Presentations:
Dr Thomas Fleiner - Bridging the Gap between Self-Determination
and Sovereignty

Ms Rose Parfitt - Earned Sovereignty and International Law: a Critique

Dr Damien Kingsbury - Mediated Sovereignty: Lessons from the field

Dr Bakhtiar Abdullah - Acheh Case Study

Dr. Dieter Wolkewitz - Balkans Case Study

Dr Norbert Ropers - The International community's model for Sri Lanka

Mr V. Rudrakumaran - Sri Lanka: Self Determination and Sovereignty