Civilian Casualties in North East January and February 2009
by TamilOosai, February 18, 2009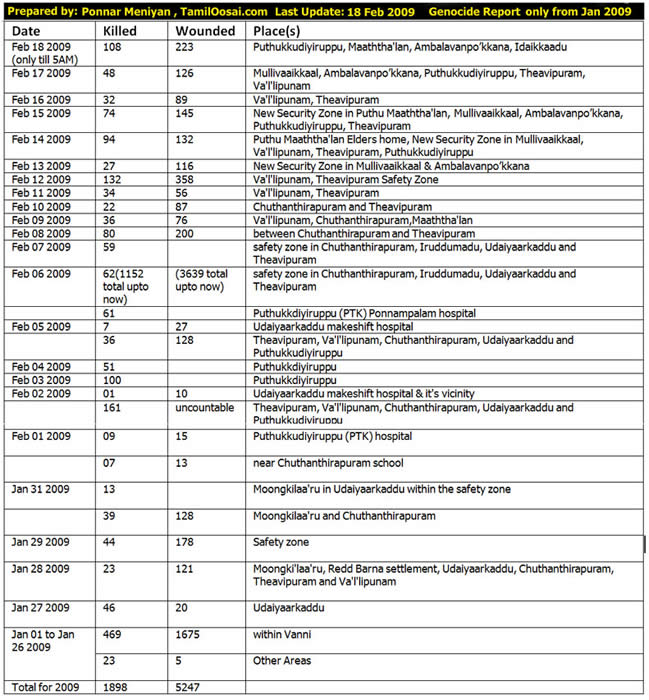 Similar figures quoted in Human Rights Watch February 19, 2009 report.
Civilian casualties for the last half of 2008 available at NorthEast Secretariat for Human Rights here.
Adding TCHR, NESOHR and TamilOosai figures, the total Tamil civilian casualties in the North East is 100,000 from 1958 until today.
A June 2008 article in the British Medical Journal estimates that violent war deaths from 1955 to 2002 on the entire island is 215,000, which probably includes the JVP uprisings and the Eelam wars.