Wakeley Paul, Esquire
A Passion for Life from 1930 – 2009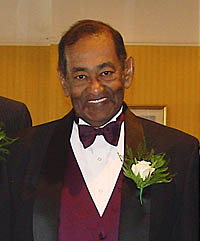 Wakeley Samson Wijiyekumar Paul died on March 9th, 2009, at the age of 79 in Whiting, New Jersey, USA. He was the eldest son and child of Professor Dr. Milroy Aserappa Paul, who was one of the most brilliant surgeons in Ceylon, and Winifred Hanah Ponmany, the daughter of Dr. & Mrs. Mudaliyar William H. Ponniah Canagasabai. Milroy Paul was one of the very few Ceylonese admitted into the medical profession's elite, at the time where this group mostly consisted of British personnel. Milroy was even invited and attended Her Majesty Queen Elizabeth II's Coronation in 1953. Milroy's brother and Wakeley's Uncle, was the late Dr. A.T.S. Paul,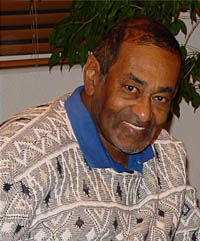 who was a surgeon and first cardiothoracic surgical specialist at the General Hospital in Colombo. Wakeley's grandfather was the distinguished Dr. Samuel Chelliah Paul, who was the first Asian to obtain fellowship of the Royal College of Surgeons in 1901. He was also the first Ceylonese FRCS, and the first Senior Surgeon at the General Hospital in Colombo. Wakeley's great-grandfather was the late Dr. William Thillaiyampalam Paul, who was also distinguished in his own right. Though coming from generations of highly esteemed Tamil Medical Doctors, Wakeley had a passion for law, which he excelled & practiced in Ceylon (presently Sri Lanka) and America.

Wakeley was an Old Royalist, having graduated from the esteemed Royal College in Colombo, Ceylon. He was a founding member and past President of the Royal College Old Boys' East Coast Association in USA.

After Royal College, he then went on to attend Emmanuel College at the University of Cambridge in England, receiving his Bachelor of Arts (B.A.) in Law in 1953, and Master of Arts (M.A.) in Law in 1957. He also received his Masters of Law (LL.M.) from Stanford University, USA, in 1962 for International Law.

He was a Crown Counsel in Ceylon for almost 12 years, a Barrister-at-Law, Middle Temple, London, England, and a Criminal Defense Attorney in New Jersey, USA, for 33 years.
Wakeley tried the first capital case in Bergen County, New Jersey, after the reinstatement of the death penalty in 1982. Among his many notable defendants was Mr. Joseph Harris, a postal worker at Ridgewood, New Jersey, who went crazy and killed five people. Mr. Harris added to the American slang term "going postal". Wakeley did a wonderful job defending Mr. Harris as he did for all of his clients. His clients adored him. He always upheld his clients' right of being "innocent until proven guilty."
[Wakeley told the Sangam editor that he had defended more murder cases than any other lawyer in New Jersey.]
Wakeley was passionate about justice, both locally and internationally. He was the past President of Ilankai Tamil Sangam USA, and represented the Tamils on behalf of Ilankai Tamil Sangam at the United Nations Human Rights Commission in Geneva in the 1980's and 1990's, and the International Association of Democratic Lawyers - Paris Conference in 2005. He was a speaker and attendee of Tamil World Conferences. He spoke and wrote extensively on the Tamil national question, and was a passionate and committed supporter of the Tamil Eelam Struggle for Freedom.
Though his commitment and passion to the Tamil struggle cost him support from some friends and colleagues, he had a deep resolve for what was right and just, and for what he believed will bring peace in the end.
Some of Wakeley's selected writings on the Tamil struggle can be found here:
http://www.sangam.org/2009/03/Wakeley_Paul.php?uid=3343
and here:
http://www.tamilnation.org/forum/paul/index.htm
Wakeley was known as a true gentleman, and had a great exuberance for life. He had a proud command of the English language and was a natural orator. He was a wonderful raconteur who told the best stories. He was also a great debater, and a fierce opponent. Wakeley was well traveled and loved his curries hot! He was a Christian who regularly attended St. Stephen's Episcopal Church. In his latter years he liked to take photographs, and was a member of the Crestwood Camera Club which had regular exhibits of his work. He was also past President of the Creative Writers of the Glen club. He wrote articles, poetry, and was published in the Crestwood Village Sun. Before his passing, he wrote his own autobiography. He was also an honorary member of a speaker's club. People found Wakeley to be urbane, witty, charming, and worldly. He was well respected by his friends, colleagues, and relatives. Most of all, he was loved as a husband, a father, father-in-law, and grandfather.
Wakeley is survived by his wife Sandra, to whom he was married for 46 years, daughter Galina, son Dayan, and his doted grand-children Seryozha, Misha, Natasha, Aiken, and Aryck.
We, his family, miss him and thank everyone for their kind thoughts and prayers. We would like to thank everyone who emailed, wrote, telephoned, lent a shoulder, and sent us their condolences, as well as flowers. We also thank the many written appreciations that have appeared on the internet on various web pages about Wakeley's life. It is good to know he will not be forgotten. We also thank and appreciate the many people who attended the viewings, funeral service, dinner & drinks – his friends, family, family's friends, ex-coworkers, colleagues, journalists, and simply, people whose lives he touched without ever having met him, who showed up to pay their last respects. Thank you all.
Here is an example of the many poems that Wakeley wrote, which also peeked into his character:
THE WEAKNESS OF COMPROMISE
By Wakeley Paul, July 30, 2008
Many believe how best it is to accommodate
and ease the pace of life,
That is so much more practical
than getting involved in a fight
with someone who firmly believes
in his duty to do what's right.
Chamberlain was a compromiser
whose clamor for peace
gave way to war
while he conceded everything,
hoping peace will soar
even though
Hitler swore and tore
up every promise
he chose to ignore.
Churchill on the other hand
defied the world
who thought he was too drunk
to realize the value of surrender
instead of which he warned his doubters
that compromise was unwise
cause Hitler would dominate those he controlled
despite every promise
to accommodate them
as he had promised
Chamberlain to do.
Oh you gutless compromisers
be constantly be aware
that weakness is a sneaky way
of getting what you want
at a cost than can be costly
and chock full of loss,
for today's upliftment
will make you shake and toss
that your short term advantage
might have made you a boss
that's as weak and as soft
as a pot full of floss.