Twenty-Five Years of War
by Guardian, UK,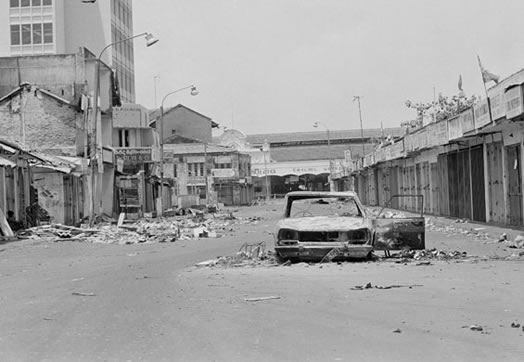 Colombo, 1983: The LTTE's first attack against government forces led to a pogrom against the ethnic Tamil community. The 'Black July' riots are seen as the starting point of the conflict.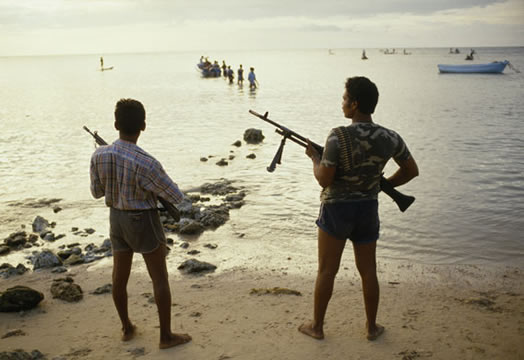 Jaffna peninsula, 1986: Tamil guerillas leave Jaffna by boat, bound for India.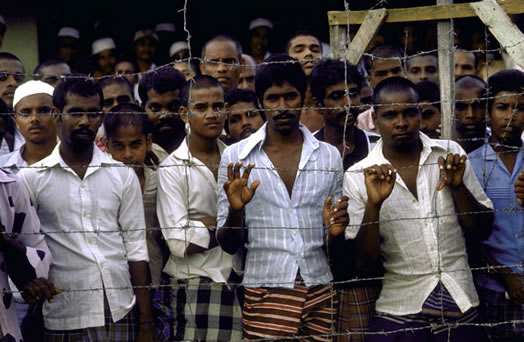 Boosa, 1986: Young prisoners stare out from behind a barbed wire fence at a government detention camp for suspected Tamil separatist rebels .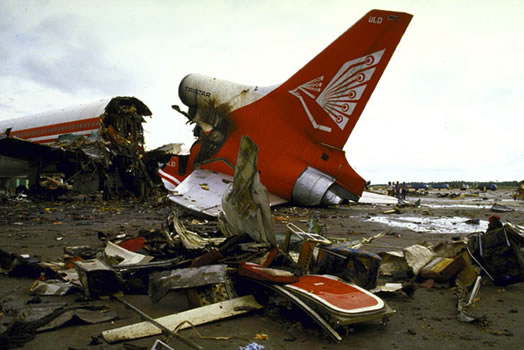 Colombo, 1986: The tail section of an Air Lanka Tristar jet that was blown apart by a bomb before takeoff at Colombo airport, killing at least 16 people. The bomb was attributed to the LTTE [Sangam website readers want to comment?]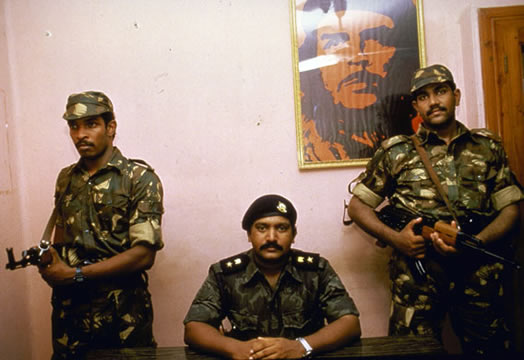 Sri Lanka, 1987: The LTTE leader, Velupillai Prabhakaran, sits flanked by two Indian guards below a picture of guerilla fighter Ché Guevera.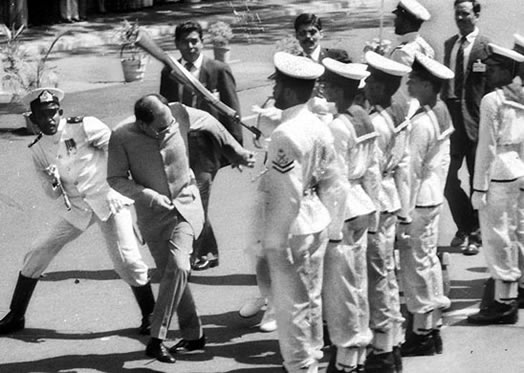 Colombo, 1987: The Indian prime minister, Rajiv Gandhi, ducks a rifle butt attack by a Sri Lankan naval rating during a guard of honour, after he signed a controversial peace pact with the Colombo government.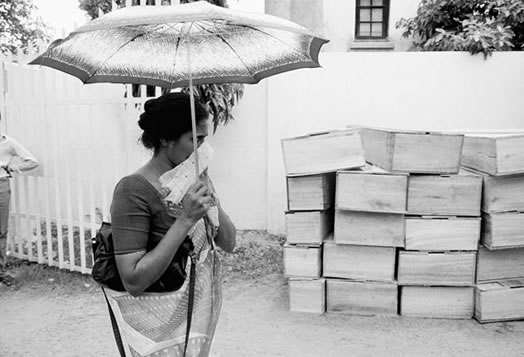 Colombo , 1987: A woman passes stacks of coffins outside a morgue. They are victims of a car bomb which killed 111 people, with nearly 300 injuries.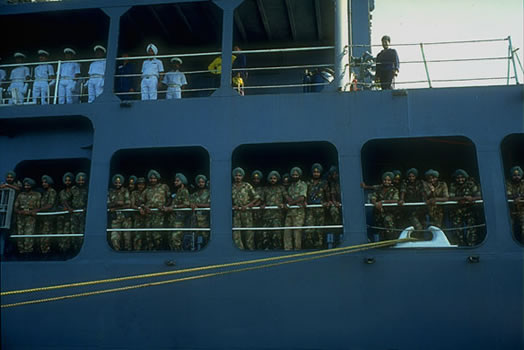 Trincomalee, 1990: Indian peacekeeping soldiers pulling out after three years of trying to end the civil war.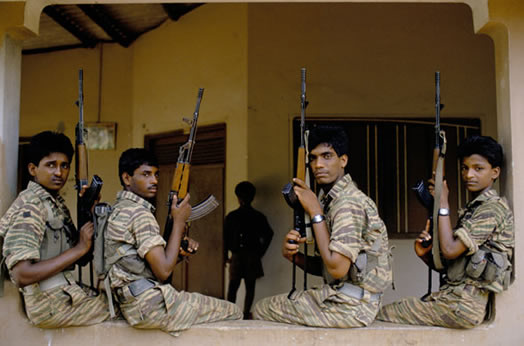 Jaffna, 1991: Young Tamil Tiger fighters.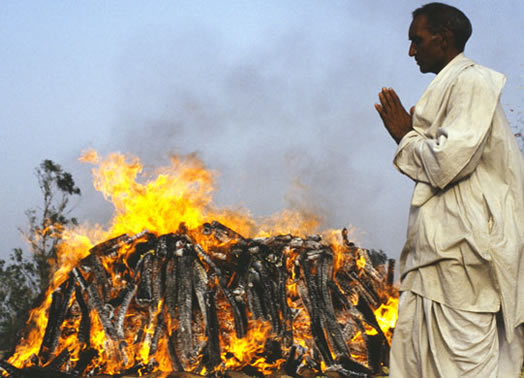 New Delhi, India, 1991: The funeral of the ex-prime minister, Rajiv Gandhi.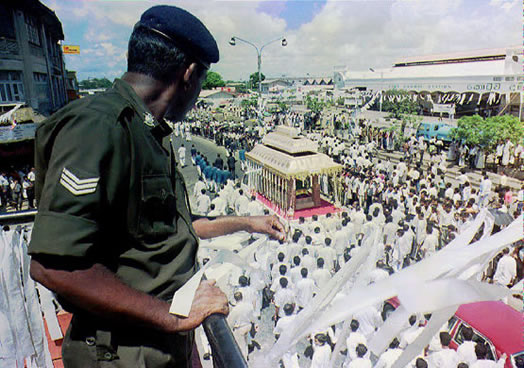 Colombo, 1993: A soldier watches the funeral procession of the slain Sri Lankan president, Ranasinghe Premadasa.
Thamilaval: Female Tigers 1995.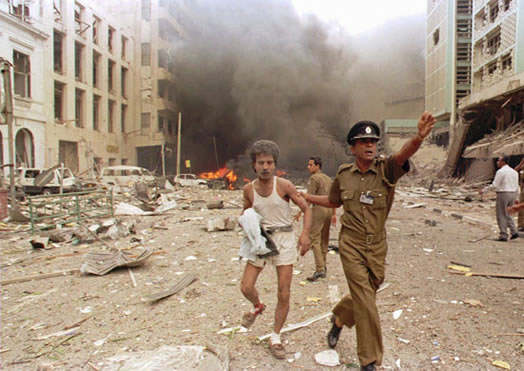 Central Bank bombing 1996.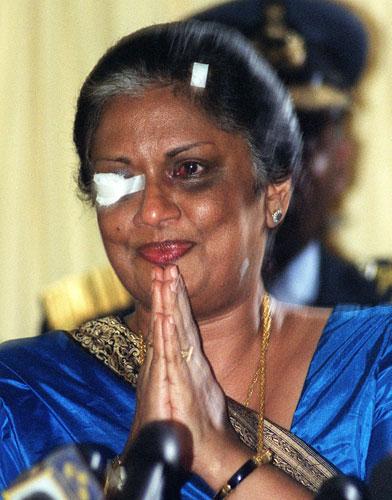 Colombo, 1999: President Chandrika Kumaratunga is sworn into office for a second term. Kumaratunga lost an eye in a Tamil Tiger bomb attack.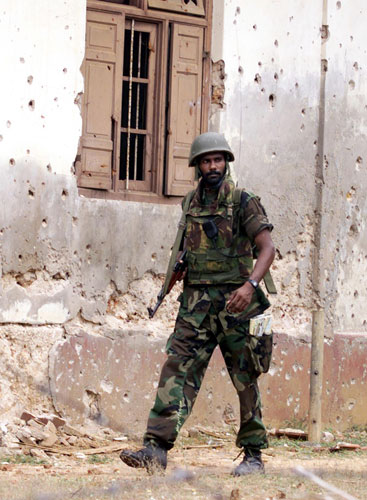 Army-occupied Jaffna 2000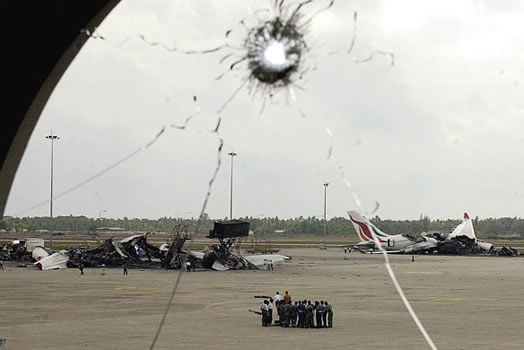 Colombo, 2001: Tamil Tiger rebels devastated the Bandaranaike International airport outside Colombo after first attacking an adjoining military air base. A total of 13 aircraft were destroyed and 18 people were killed, mostly attackers.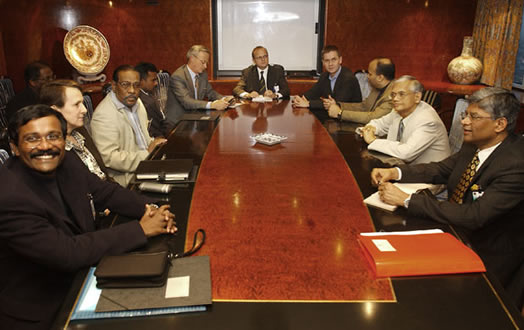 Oslo, Norway, 2002: The third round of peace negotiations resume between the Tamil Tigers and the government of Sri Lanka. From left: Tamilchelvan, Adele, Balasingham & Karuna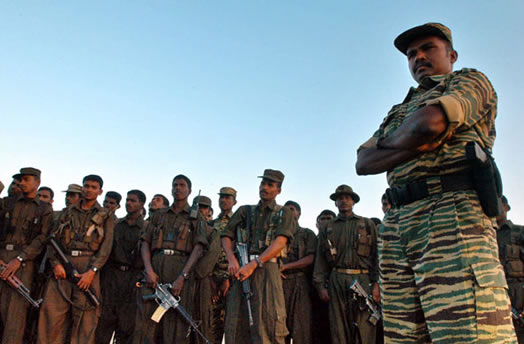 Batticaloa, 2004: The head of the eastern faction of the Tamil Tiger rebels Vinayagamoorthi Muralitharan, or Colonel Karuna, led a split from the LTTE, taking 6,000 fighters.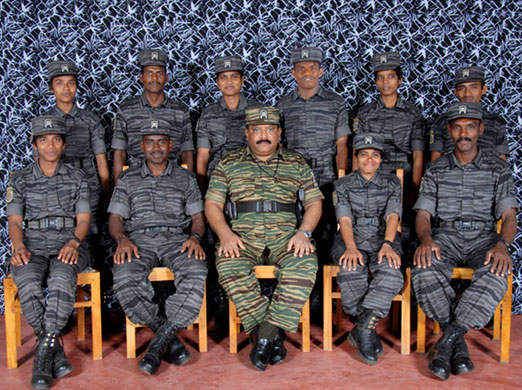 September 2008: Prabhakaran with 10 alleged Tamil Tiger suicide bombers who carried out a devastating attack against a military complex in northern Sri Lanka on 9 September.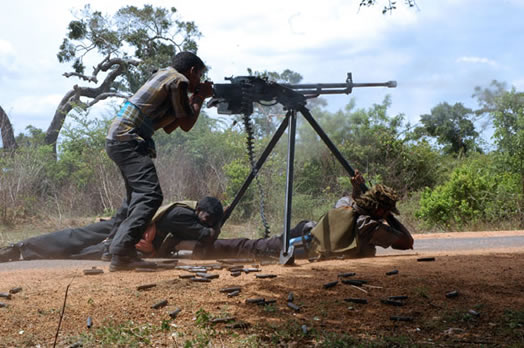 Akkaraayan, 2008: LTTE rebels fire a tripod-mounted machine gun during fighting against Sri Lankan government soldiers.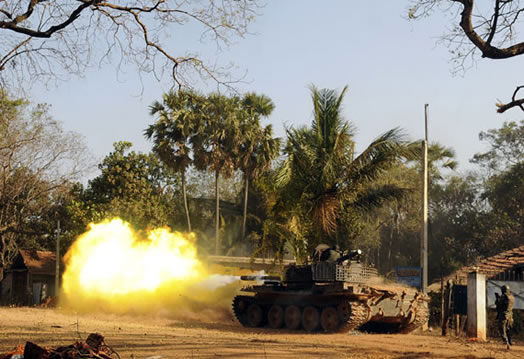 Puthukkudiyirippu, 2009: A Sri Lankan soldier stands near a tank as it fires a shell at LTTE positions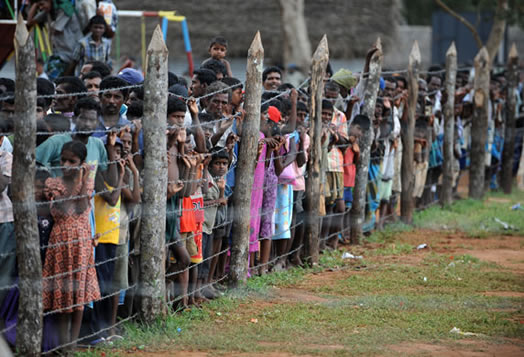 Chettikulam internment camp for Tamils April 30, 2009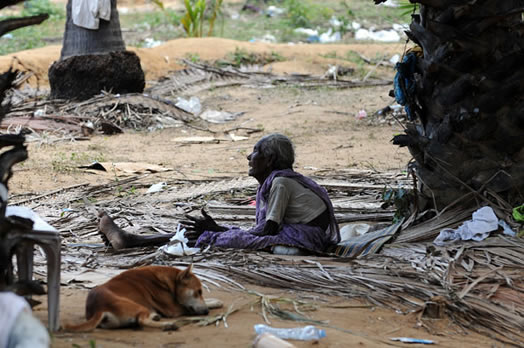 Puthukkudiyiruppu, 2009: An elderly Sri Lankan Tamil civilian sits among the rubble of a village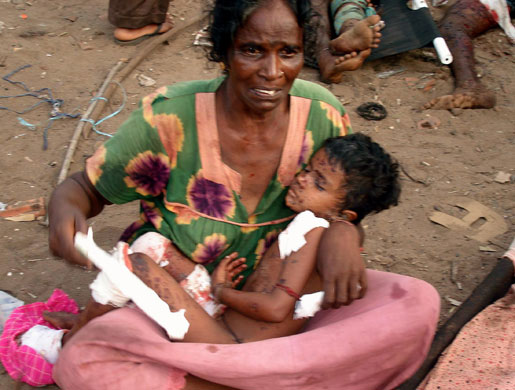 Northern Sri Lanka, May 10 2009: An injured Tamil woman cradles her child inside the Tamil enclave.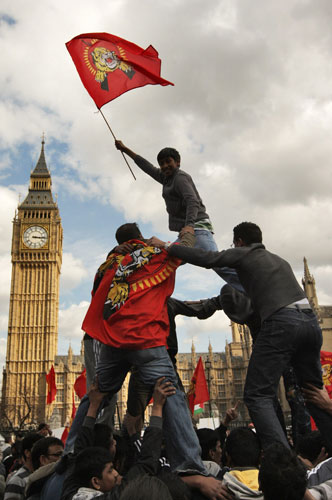 Big Ben & the Tamil diaspora May 2009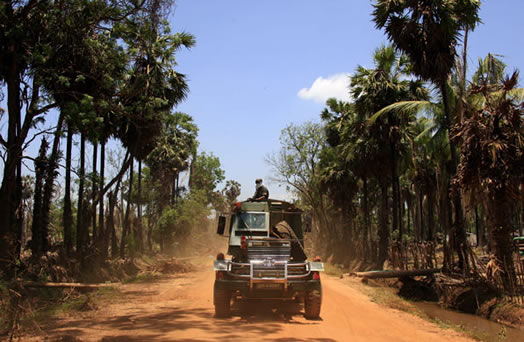 Putumatalan, 2009: A Sri Lankan government soldier rides in an armoured personal carrier near the 'no fire zone' where they have encircled the LTTE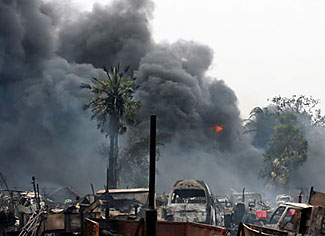 Photo: SLA Tamil enclave May 17, 2009