Inspiration Generators and Allies of the Tamil Tigers
A suspect list
by Sachi Sri Kantha, August 24, 2009
"Feline power, ferocity, cruelty, wrath, beauty and speed –a symbol both of aggressive and protective, bestial and royal in the traditions of Asia and India, where the tiger largely replaces the lion as the supreme animal image of the great and terrible in nature. William Blake's poem The Tyger (1794) takes up the same symbolism of a fearful symmetry, the dangerous force of elemental desire. Like the lion, the tiger can represent both death and life, evil and evil's destruction."
Ah! Lists of so many different kinds! To a question, 'What do you consider your greatest achievement?, Hollywood legend and humanist Paul Newman once humorously answered, "Being No.19 on Nixon's enemies list" (Vanity Fair – Proust Questionnaire, Jan. 1999)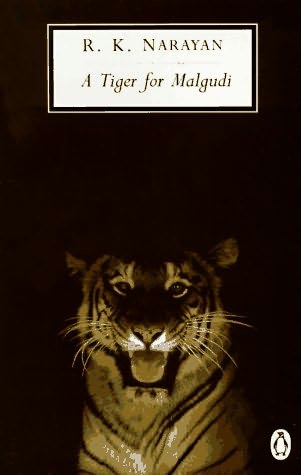 Why this prelude? I was informed by one of my regular correspondents that a sort of 'enemies list' is currently circulating in the internet – "A Who's Who of some LTTE activists, opponents, etc., Past and Present."
If you bother to take a glance at it, I'd say that it is a hodge-podge list, created by cut-and-paste bandits who neither have the energy to do research, nor the cerebral gift. Much information on this list appears lifted from D.B.S. Jeyaraj's gossip-mongering features in the internet. Over 170 names of individuals (both living and dead), organizations and a few prominent websites serving the Tamils have been alphabetically listed and annotated briefly. Unlike Paul Newman's ranking in the Nixon's enemy list, yours truly also appear in this list, somewhere around 140!
To my dismay, this circulating 'LTTE activists and opponents' list has omitted quite a number of names, a mammal and a few inanimate objects of reference. A list devoid of marquee names is not worth it! These slobs should know the cardinal rule in list-making, from Hollywood fashion consultants or Madison Avenue spinmeisters. Can anyone in his senses think that a list about the Tamil Tigers that excludes marquee names such as MGR or Clint Eastwood or Yasir Arafat or Mikhail Kalashnikov or even Ranasinghe Premadasa is a list worthy of attraction? How can this be? This is the problem with cut-and-paste bandits, who are damn clueless on the Tamil Tigers.
So, I've come out with the following Inspiration Generators and Allies of Tamil Tigers – a Suspect List (both Tamils and non-Tamils included) as a rejoinder to the originally circulating list. It is arranged alphabetically, but it is not an all-inclusive list.
Arafat, Yasir: The founder-leader of PLO, variously interpreted in the media as a freedom organization of Palestinians and a terrorist organization. In an obituary note that appeared in the New Yorker magazine, its editor David Remnick had summarized Arafat's record. Excerpts: "He was hardly the inventor of terrorism – countless practitioners preceded him, including two who became Israeli prime ministers, Menachem Begin and Yitzhak Shamir – but he was an innovator, and never left terror behind. He combined technology with a gift for media spectacle and political timing. Either on his orders or with his artfully ambiguous assent, commandos and ordinary people mastered the arts of hijacking, kidnapping, massacre, car bombing, bus bombing and suicide bombing." Remnick continued, "After a suicide bombing at a Tel Aviv disco, Arafat told the killer's family and, by extension, the Palestinian people, that the young man 'who turned his body into a bomb is the model of manhood and sacrifice for the sake of Allah and the homeland'. This was in 2001, seven years after he accepted the Nobel Peace Prize" (New Yorker, Nov. 22, 2004, p. 35). Guess, who considers himself as a friend of Arafat? – President Mahinda Rajapaksa!
Bose, Subhas Chandra: Militarist in the Indian freedom movement, and the working model and idol of Prabhakaran. Bose formed the Indian National Army (INA) with the help of the Japanese, from Indian prisoners of war. The INA fought in Burma, with little success. Like Mahatma Gandhi, whom Bose opposed, Bose himself was not a great orator, but a good organizer and a disciplinarian.
de Silva, Mervyn: Father of Dayan Jayatilleka (see below). The best Sri Lankan journalist of his generation, and the founder editor of Lanka Guardian fortnightly. Among all the pretenders and impostors (such as Jayewardene, Premadasa, Lalith Athulathmudali, Gamini Dissanayake, Cyril Mathew, Rohana Wijeweera, and Vijaya Kumaratunga), de Silva chose Prabhakaran as the 'Man of the Decade' for the 1980s.
Eastwood, Clint: American cowboy star of 1960s and 1970s in TV and Hollywood movies. His early movies, A Fistful of Dollars (1965), For a Few Dollars More (1966), The Good, the Bad and the Ugly (1967), Where Eagles Dare (1969), Two Mules for Sister Sara (1970) and Dirty Harry (1972) provided inspiration for Prabhakaran's passion for the gun.
Farmer, Bertram Hughes: a geographer and a fellow of the St. John's College, Cambridge University. Authored, 'Ceylon, A Divided Nation' (1963). The concluding paragraph of this tract states, "Ceylon is indeed a divided nation. The reader may be inclined to form the conclusion that it was always so, and that optimistic views on national unity held in Ceylon at the coming of independence, and repeated by commentators in other parts of the world, rested on illusion or ignorance. Certainly, given the historical traditions of the Sinhalese and their particular national complexes, and given the history which set down in their midst the particular minorities that have come to exist in Ceylon, trouble might have been forseen."
Felis tigris (aka, tiger): Scientifically named by Carl Linnaeus. In his Dictionary of Symbols (Chronical Books, San Francisco, 1997, p. 205), Jack Tresidder records: "Feline power, ferocity, cruelty, wrath, beauty and speed –a symbol both of aggressive and protective, bestial and royal in the traditions of Asia and India, where the tiger largely replaces the lion as the supreme animal image of the great and terrible in nature. William Blake's poem The Tyger (1794) takes up the same symbolism of a fearful symmetry, the dangerous force of elemental desire. Like the lion, the tiger can represent both death and life, evil and evil's destruction. Several gods show their power by riding tigers, including Durga in India. More unexpectedly, the god of wealth rides a tiger in China. The tiger is particularly linked with military valour and was an emblem of warriors in India. In China, five legendary tigers protected the directions of space: blue in the east, black in the north, red in the south, white in the west and yellow in the centre…The tiger is the third sign of the Chinese zodiac and personifies anger in Chinese Buddhism."
Well said Jack. Arabs have their camels, American Indians have their bison, Australian aborigines have their kangaroos, Russians have their bears – but for two billion Chinese, Indians (Tamils prominently) and Japanese, it is the tiger that serves as the symbol of beauty and ferocity. Tiger was an inspiration generator for Prabhakaran.
Fernandes, George: An Indian trade unionist agitator, political activist and parliamentarian, whose star rose during Indira Gandhi's emergency period (1975-77). From 1998 to 2004, he was the defense minister of India. Indian media had highlighted that he was an ally of Tamil Tigers [Indian Express, Apr. 25, 1999; Frontline, July 8, 2000].
Hadjor, Kofi Buenor: author of 'Dictionary of Third World Terms' (Penguin Books, 1993) and a professor of African Studies at the University of California, Santa Barbara. Hadjor has included Tamil Tigers (entry no. 231 among 251 items) in his dictionary and given prominent coverage in one-and-a half pages. No other Sri Lankan personalities, parties or institutions received any mention in this dictionary.
Jayatilleka, Dayan: son of Mervyn de Silva (see above). Here is one of Jayatilleka's tribute to Prabhakaran, in his book. "The main advantage the LTTE has is the quality of its leadership. In short, the personality [italics, as in the original.] that is Prabhakaran. Throughout the Lankan effort to fight the LTTE, it has been hamstrung by the absence of such a powerful personality; of such a leader. There have been an assortment of personalities associated with the war – J.R. Jayewardene, Lalith Athulathmudali, Tissa 'Bull' Weeratunga, Ranjan Wijeratne. A war cannot be fought with such a shifting, mixed leadership. The LTTE has leadership stability.
Furthermore, Prabhakaran has the advantage of being a civilian who has become a military marn – indeed almost a military genius. He does not have the narrow, regimented, formal, conventional, textbook, institutionalized mentality of the professional army officer. He is creative, inventive, innovative – a master guerrilla" (Sri Lanka- The Travails of a Democracy, Unfinished War, Protracted Crisis, Vikas Publishing House, New Delhi, 1995, p. 53). What a bouquet from a failed guerrilla warrior, who was "amnestied under the Indo-Lanka Accord" of 1987!
Johnson, Marguerite: Writing about LTTE's origin for Time magazine's cover story (June 9, 1986), Marguerite Johnson wrote: "In 1972 a Tamil teenager named Vilupillai Prabhakaran started a rebel group that became the Liberation Tigers of Tamil Eelam. Three years later, several Tamil students in London formed another organization commited to fighting for a separate Tamil state. For years the Tamil rebellion consisted of much talk, with only an occasional bombing or killing. By mid-1983, Prabhakaran's Tigers had only 30 full time members, with far less than one gun apiece." The write-up further described: "The largest, oldest and most disciplined rebel group is Prabhakaran's Tigers. Most Tiger recruits are youths who struggled up the educational ladder only to find there were no jobs for them. Each wears around his neck a glass ampul containing potassium cyanide, to be used in case of capture."
Kailasapathy, Kanagasabapathy: One time editor of Thinakaran daily (Lake House Publications) and a professor of Tamil. Appointed as the first President of Jaffna Campus of the University of Sri Lanka. For his Ph.D., Kailasapathy researched on Tamil heroic poetry, at the University of Birmingham. Subsequently, a book by this title was published by Clarendon Press in 1968.
Kalashnikov, Mikhail: famed Russian gun designer, whose Avtomatni Kalashnikova (Automatic of Kalashnikov, aka AK-47) was a blessing to Tamil Tigers. As the story goes, the spark for Kalashnikov's invention came, when he was in a war hospital during World War II, recovering from wounds. He thought, "How unfair it was that Germans had automatic weapons, and his fellow Russians only single shot rifles" (Guardian, UK, Oct. 10, 2003).
Kannadasan, the 'King Poet' (aka, Muttiah): a propagandist for Eelam, even before Prabhakaran learnt how to use a pistol or revolver. In an enchanting lyric he penned for MGR's movie Nadodi (Padmini Pictures, directed by B.R. Panthulu, 1966), Kannadasan wrote, "Naadu – athai – Naadu – athai naadaa viddaal, ethu Veedu?" [State – that State – without claiming the state, what can be your home?]. MGR, lip-synching Kannadasan's lines with a harmonium hanging in his neck, should have been a treat for Tamil youths of Eelam.
Leary, Virginia A: A professor at the Faculty of Law and Jurisprudence, State University of New York, Buffalo. Author of 'Ethnic Conflict and Violence in Sri Lanka: Report of a Mission in July-Aug. 1981, on behalf of the International Commission of Jurists'.
The above-mentioned "some LTTE activists, opponents etc." list circulating in the internet, spreads a revisionist canard as follows: "He [i.e.: referring to Cheran Rudramoorthy] claims as do all LTTE propagandists, that the Jaffna library was burned by the Sri Lankan government, where as it is more likely that the LTTE burnt it to heap discredit on the Sri Lankan government." Prof. Leary's 1981 report refute this canard categorically as follows: "According to government sources, the police, who had been brought to Jaffna from other parts of Sri Lanka, mutinied and were uncontrollable. They had allegedly been enraged at the attacks on police at the election rally and at earlier failures to bring police killers to justice…The ICJ observer heard many comments from both Sinhalese and Tamils concerning the senseless destruction by arson of this most important cultural center in the Tamil area." (pp. 31-32) Prof. Leary's version was confirmed by Profs. K.M. de Silva and Howard Wriggins, in their second volume of J.R. Jayewardene of Sri Lanka biography (1994, p. 445).
McCurry, Steve: photographer. McCurry made a name by photographing the Afghan refugee girl Sharbat Gula for the National Geographic cover story of June 1985. Then, 17 years later, he rediscovered 28~30 years Sharbat Gula (National Geographic cover, April 2002), a mother of 3 girls, with her husband Rahmat Gul. One wonders whether the same Steve McCurry can rediscover now, 12 years later, the young nameless Tamil Tiger guerrilla with AK-47 (featured in Jan. 1997)! See also, National Geographic magazine.
Narayan, Rasipuram Krishnaswamy: A Tamilian by birth, R.K. Narayan was the foremost English novelist in India, of his generation. His productivity spanned seven decades. Narayan's shortened, modern prose version of the Indian epic Maha Bharata (Penguin Books, London) appeared in 1978. In it, he makes mention of the suicide squad, used by Kaurava army. Narayan also wrote a novel 'A Tiger for Malgudi' (1982). In his introduction to this novel, Narayan wrote warmthly on how he got the plot to this novel: "During the Kumbh Mela festival, which recurs every twelve years at the confluence of the three rivers Ganga, Yamuna and Saraswati in Allahabad, a vast crowd gathers for a holy bath in the rivers. Amidst that ocean of humanity also arrives a hermit with his companion, a tiger. He does not hold the animal on a leash since he claims they were brothers in previous lives. The tiger freely moves about without hurting or scaring anyone.
Such a combination seemed incredible when I read reports of it and saw the photographs. But as I got used to the idea, I began to speculate on its possibilities for a novel. Also I came across a few other instances of enduring friendship between tigers and human beings."
Narayan Swamy, M.R.: Indian journalist, who authored two books: 'Tigers of Lanka – from Boys to Guerrillas' (1994), and 'Inside an Elusive Mind –Prabhakaran' (2003). While the first book was an authentic record on the origins of Tamil militancy in Eelam, the second book was a re-hash of material presented in the first book, with added tinge to smear Prabhakaran's "mind".
National Geographic magazine: The official journal of the National Geographic Society, USA, provided prominent coverage to LTTE and its leader Prabhakaran's activities (upto 1996), in an article contributed by Priit J. Vesiland ('Sri Lanka', Jan. 1997, pp. 111-133). Vesiland couldn't interview Prabhakaran for his story, but substituted it by talking with Sivagnanam Karikalan, the Tiger's political officer in Batticaloa, whom he described with the adjective 'elusive'. One full page (p. 115) showed a photo by Steve McCurry, of a young Tiger guerrilla trainee toting his possession, AK-47.
The August 1983 issue of National Geographic carried a photo essay by Dieter and Mary Plage, 'Sri Lanka's wild life: Legacy of Lively Treasures' (pp. 256-278), that also featured a female leopard (Panthera pardus kotiya) with an alluring description, "took her own portrait by tripping our hidden camera" (p.269).
It should not be forgotten that the 'Terror' article authored by Walter Laqueur (National Geographic, Nov. 2004) presented a somewhat non-flattering mention to LTTE, while totally obliterating the contributions of USA to terror industry such as the nuclear terrorism of August 1945.
Navaratna, Gamini: The eccentric Sinhalese journalist, a bachelor, who swam against the current in 1980s, and served as the second editor of Saturday Review weekly, published from Jaffna.
Pathmanathan, S: a professor in history at the University of Peradeniya. Authored, 'The Kingdom of Jaffna, part I' (Colombo, 1978). This book recorded the history from AD 1250 – 1450. Major sections were from his Ph.D. dissertation for the School of Oriental and African Studies, University of London, undertaken under the supervision of Prof. J.G. de Casparis. Pathmanathan ended his preface, "The history of the Kingdom of Jaffna from 1467 to the Portuguese Conquest in the seventeenth century will be dealt with in the sequel in part 2 of this book." I'm not sure whether part 2 did appear in print or not.
Pereira, R.L.: a Sinhalese free-lancer journalist, then living in London. Authored a pro-Tamil article 'Sri Lanka's Pogrom' in New Internationalist monthly (Oct. 1983).
Ponnambalam, Satchi: a Sri Lankan lawyer and later a judge in Belize. Authored, 'Sri Lanka – The National Question and the Tamil Liberation Struggle' (Zed Books, London, 1983).
Premadasa, Ranasinghe: The second executive President of Sri Lanka. According to Bradman Weerakoon, the 'man Friday' for nine Sri Lankan prime ministers and presidents, "Premadasa had always wanted to meet Prabhakaran face to face. He had read and heard all about him – a minor official's son from Valvetttiturai, leaving school at 15, joining up with the militants…Premadasa felt he understood Prabhakaran's motivations and his determination to achieve something for his people, albeit by terror and violent means…He often regretted that he had not had the chance to meet him personally especially after the breakdown in relations, which occurred in June 1990" ('Rendering Unto Caesar', Vijita Yapa Publications, 2004).
Weerakoon also explains, why Premadasa opted to deliver arms and ammunition to LTTE, during its war against IPKF. "Premadasa took a calculated risk in making this decision. But he felt its important in the final design he had in mind, that the LTTE be not completely eliminated and another Tamil force – the EPRLF – be supported by India to become a surrogate for India's continuing interest in northern Sri Lanka". This was the official version. But, in reality Premadasa admired secretly the guts and grits of Prabhakaran in standing up to India's bullying, which he felt none of Sri Lanka's military generals would have had.
Rae, Robert Keith (Bob): Canadian politician belonging to Liberal Party of Canada. On June 9, 2009, Rae was denied entry into Sri Lanka, as he was perceived by President Rajapaksa government, as sympathetic to the Tamil Tigers. He has been "involved in the Sri Lankan civil war issue for more than a decade" (National Post, Canada, June 10, 2009).
Raghavan, M.D.: Of Keralite origin. An ethnographer of mid-twentieth century Ceylon. Authored, 'Tamil Culture in Ceylon: A General Introduction' (1971). A blurb in back-cover flap notes: "On his retirement from the Indian service, the Government of Ceylon appointed him in 1946 to the post of ethnologist in the Department of National Museums, where his work covered a wide range of assignments." In pages 1 and 2 of his book, Raghavan describes Eelam's etymology as follows:
"Adjacent to South India and its peoples, the Tamil inspired names are an impressive list. Such are the names Ilam, Ila(n)-nadu, Ilankai, Ilanara, Tiru Ila-nadu and others. Ilam is the Dravidian form of Pali, Sinhala, which in turn is closely related to the early Sinhalese Elu or Helu…
The more familiar term in Tamil is Ilam occurring in Tamil literature, as in the spoken word. As a land which has had a good deal of Tamil cultural influence in the Middle Ages, the term found its way to Kerala. An illustration of this is the saying in Malayalam, which Gundert quotes, 'Whoever sees Ilam, will not see his home again', which perhaps is largely true."
Rajapaksa, Mahinda: Now in 2009, President Rajapaksa is neither an inspiration generator nor an ally of Tamil Tigers. He deserves a special mention in this list, for posturing as an ally in 2005. As the Chennai Hindu editorialist (Nov.19, 2005) bemoaned (because he was rooting for a victory for Ranil Wickremesinghe in 2005!), how Rajapaksa received an allied-treatment from LTTE: "This was the closest contest since Sri Lanka adopted the presidential form of government in 1978. Mr. Rajapakse polled 50.29 percent of the votes, barely two percentage points more than United National Party leader Ranil Wickremesinghe…But, in the final analysis it was the non-participation of a large section of voters, ensured by the Liberation Tigers of Tamil Eelam, that made the winning difference. To a large extent, Tamil voters in the North-East obeyed its thinly veiled order to boycott the elections. In Jaffna district, for instance, just 8525 of 701,938 registered voters (not all of them actually live there) turned out compared with 305,259 in the 2004 parliamentary election. This cost Mr. Wickremesinghe heavy." After the Nov. 2005 presidential election, rumors floated in the air that Rajapaksa's campaign team had paid 'no participation' inducement funds to Tamil Tigers, which made the vote difference between Rajapaksa and Wickremesinghe to a razor thin range of 186,327. The validity of this rumor has been neither endorsed nor denied by both concerned parties.
Ramachandran, Marudur Gopalan (aka, MGR): Legendary actor and popular Tamil Nadu chief minister (from 1977 to 1987), who served as the chief patron of Tamil Tigrs. He was born near Kandy, in a tea estate line room in 1917, and moved to India with his mother and elder sibling, at the age of two. Much information is available in the net on MGR's career.
Sandilyan: India's historical novelist in Tamil, and Prabhakaran's one of the favorite authors. Sandilyan's novel 'Kadal Pura' (Ocean Dove) was one of Prabhakaran's favorites, in its depiction of Chola empire's span in South and Southeast Asian territories.
Sivanayagam, S: The founder-editor of Saturday Review weekly, published from Jaffna, Tamil Nation (print edition), and later Hot Spring monthly. Following Rajiv Gandhi assassination in 1991, Sivanayagam was falsely incarcerated in Tamil Nadu for over an year. Authored The Pen and the Gun-selected writings 1977-2001 (2001), and Sri Lanka: Witness to History – a journalist's memoirs 1930-2004 (2005).
Sivathamby, Karthigesu: a professor in Tamil, and author of numerous books in Tamil and English. In an interview to the Time magazine, Sivathamby had stated: "Separation is becoming a psychological reality. Historically, the two groups have seldom lived in harmony" (Time, June 9, 1986). The two groups refer to Sinhalese and Tamils.
Tambiah, Stanley Jeyaraja: a professor of anthropology at Harvard University, who is also a recognized specialist on Theravada Buddhist tradition of Thailand and Sri Lanka. Authored, 'Sri Lanka: Ethnic Fratricide and the Dismantling of Democracy' (1986) and 'Buddhism Betrayed? – Religion, Politics and Violence in Sri Lanka' (1992). In the former book, Tambiah opined, "What the Sri Lankan government is achieving by its persistent military action and terrorizing of all Tamils is to drive the latter, both Indian and Sri Lankan Tamils, toward the imagined haven of Eelam and toward a blanket ethnic solidarity." The second book caused havoc in Sri Lankan Sinhalese circles. Being the only Sri Lankan and an ethnic Tamil to hold a professor rank at the Harvard University, Tambiah was attacked by Buddhist clerics and academic impostors, as an Eelam sympathizer. Professional jealousy may have been a catalyst for such un-Buddhist attacks.
Tennent, James Emerson: The British civil servant, who authored 'Ceylon: An Account of the Island Physical, Historical and Topographical with notices of its natural history, antiquities and productions' (1859) in two volumes. It still remains as a valuable source of island's history. On Tamil inhabitancy in Eelam, Tennent has recorded:
"Jaffna has been peopled by Tamils for at least two thousand years, the original settlement being of date co-eval with the earliest Malabar invasion of the island, BC 204. [Footnote: It is even possible that 'Rachias', the ambassador who arrived at Rome in the reign of Claudius, may have represented, not the Singhalese monarch, but the Rajah of Jaffna. De Couto relates that about the year 1574, when Joao de Melho de Sampaio was Captain of Manaar, there was discovered, under the foundation of a building, an iron chain of curious workmanship, and coins on which the letter C was legible, and on the reverse the latters R.M.N.R., which were understood to mean CLAUDIUS IMPERATOR ROMANORUM, and were supposed to have been brought to Ceylon by the freedman of Annius Plocamus, who was the first Roman that landed on the island."] (vol.2, p. 539). History buffs may check the dates that the reign of Claudius (41-54 AD) was notable as it was intermediate to that of two notorious Roman emperors; Caligula (37-41 AD) and Nero (54-68 AD).
Time magazine: It should be recorded that Time magazine provided good publicity to Prabhakaran's cause in the pre-internet period (see also, Marguerite Johnson). One of its earliest cover stories appeared as 'Sri Lanka: Island at War' (June 9, 1986). Among the then five prominent Tamil rebel groups (LTTE, EROS, EPRLF, PLOTE, and TELO), only Prabhakaran's photo was chosen to appear in the cover story, as a Tamil leader, as opposed to President J.R. Jayewardene.
Vaikunthavasan, Krishnapillai: A trade-union activist in post-independent Ceylon, who later served as a senior resident magistrate for 6 years in Zambia. Then, he was living in London from 1977 until his death. A one-of-a kind pioneer Eelam activist, who on October 5, 1978 impersonated himself as a Sri Lankan delegate, and spoke for a few minutes at the UN general assembly, on behalf of Eelam. His deliberate grandstanding was not taken kindly by A. Amirthalingam and Co. His brief talk was: "If oppressed nations, minority nations such as Tamil Eelam cannot make representations to this supreme body, then where are we to go. Please allow me to speak for one minute. The Sri Lankan government is continuing a policy of genocide." he declared. His microphone went dead at this point! Author of many tracts, and 'The Press Speaks: The Life and Times of an Activist' (1992).
Venkateswaran, A.P.: An Indian official with a straight spine, who was sacked by Rajiv Gandhi in 1987, for expressing contradictory opinion against latter's policies in antagonizing LTTE. Venkateswaran expressed his viewpoint to Asiaweek's magazine as follows: "We have sown seeds of bitterness for decades even among the Tamil ethnic stock in Sri Lanka. Sooner or later the Indian forces will have to withdraw whether peace is restored or not." (Asiaweek, Mar. 4, 1988, p. 62).
Venugopal, Ponnuswamy Master: Prabhakaran's mentor at Valveddithurai, who instilled the heroic traditions of Tamil military history to him.
Wilson, Alfred Jeyaratnam: The son-in-law of Federal Party leader S.J.V. Chelvanayakam. Wilson held the founding Chair of political science at the University of Peradeniya, and later was a political science professor at the University of New Brunswick, Canada. Authored many books on the politics of post-independent Sri Lanka, including 'The Break-Up of Sri Lanka – The Sinhalese-Tamil Conflict' (1988). In its preface, Wilson had stated, "I have presented the facts in a historical frame of reference. The authenticity of many of the facts can be verified in due course through the archival arrangements I have made with Columbia University in the city of New York. There is a proviso that the documents be made accessible after a thirty-year time lapse." Now that 21 years have passed, in another 9 years, this proviso will lapse. Prof. Wilson died in 2000.
*****