Caste in the Tamil Diaspora
A research survey
by TamilCanadian, April 16, 2012
This survey serves the purpose of identifying the prelevance and space given to caste as a social criteria in the global Tamil (of Ilankai//Eelam origin) diaspora. It is part of an ongoing research undertaken by a postgraduate student, who aims to publish the result of the study in an academic paper. Your participation will aid the researcher in locating the contemporary forms and meanings given to caste in a diasporic setup. It will further help to understand an often silenced aspect of contemporary social relationships of people of South Asian origin.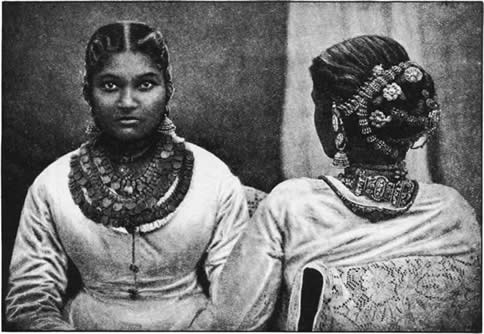 Endless waves of discriminatory policies and race riots unleashed on Tamils in Eelam/Ilankai evolved into an all out civil war that gave birth to a mass exodus of Tamils onto the shores of countries thousands of kilometers apart from home. This exodus of Tamils did however not only lead to the movement of marked bodies via foot, trains, boats, trucks and planes, but also to the movement of their rich and diverse customs and beliefs. The long lasting process of uprooting, dislocating and reintegrating Tamil bodies led to a parallel process of uprooting, dislocating and reintegrating cultural norms that are understood to be Tamil. Removed from its ancient cultural habitat, Tamil bodies and their respective culture/s found their new homes in an exile afar from home.
Part of what evolved over centuries to become Tamil culture is the ancient caste system, which took a pillar role in regulating social relationships amongst Tamils of all religions. Whether Hindu, Christian or sometimes even Muslim, caste produced and reproduced over multiple generations social barriers and regulations that created societies divided by inequalities and injustices. Thereby caste emerged as a social contract, which bound together and managed people of different creed, origin and occupation into a relationship of inter-dependency, exploitation, humiliation and physical and social violence. With the emergence of Tamil nationalism as a response to an increasing Sinhala Buddhist chauvinism, Tamil casteism faced unseen challenges by the socially progressive policies propagated by the armed Tamil resistance forces. Despite these challenges that questioned the authority of caste as a social regulating body, caste however continued to operate in overt and covert forms amongst larger Tamil society.
Affluent, respectable Tamil Hindu Agamudiar parents seek for their 29 year old fair, good looking, intelligent, tall 5'7" daughter brought up with good family values. Presently a working professional in ... and she is an graduate from ... We are looking for a well qualified and employed groom living in Sri Lanka / abroad, Language no bar. Please reply with family details and horoscope
With the former and more recent exodus of Tamils and the ongoing 'outflux' of marked Tamil bodies from the island state, almost one third of the entire Eelam/Ilankai Tamil community finds itself today externally displaced and relocated in various corners of the global map. The removal of Tamil bodies and culture/s from the island into a number of unfamiliar states and societies obliged social norms and customs to be renegotiated and modified accordingly. In this process, intra-social relationships underwent a variety of changes in the times of crisis, solitude and dependency. Thus, caste identities, behaviourism and boundaries as crucial social criteria and markers that have historically coined intra-social relationships amongst Tamils came equally into question.
As caste remains despite our diasporic being a sensitive issue that remains unspoken and covered, the question of what diasporic formations caste today takes remain unanswered. Important questions such what toll the exodus and diasporic livelihoods has taken upon caste identities and boundaries of Tamils, or how caste vanished or re-emerged in such times of uncertainty remain without reply.
In order to uncover caste from the silenced imposed upon and identify the prelevance and space given to caste as a social criteria and marker in the global Tamil Diaspora I'm currently undertaking a research project on caste consciousness amongst the members of the former. As part of the study, I have launched a survey that should help to understand how and in what forms caste continues - if at all - to operate in times of migration and globalization. The study should help to locate and understand contemporary forms of and meanings given to caste in diasporic setups. In the spirit of equality and justice it should further help to uncover what remains covered, and give voice to what remains voiceless.
For this study and its findings to be of weight and importance, it is crucial for Tamils (with Eelam/Ilankai origin) of all age groups (irrespective of place of birth) who form the global Tamil Diaspora to participate in great numbers.
The project guarantees complete anonymity of the participants. All information provided by the survey participants will be dealt with discreetly and anonymously by upholding the highest ethical standards of academic research. No personal information will be published or shared with any third party at any point during the period of research or after.
The study's findings will be presented during next month's Tamil Studies Conference in Toronto, Canada, and will also be published and available in the public domain.
For further information or questions, please feel free to contact me under:
s.varatharajah at lse.ac.uk
The survey is available in four different languages:
About the researcher:
Sinthujan Varatharajah is a graduate student of Sociology (MSc Race, Ethnicity and Postcolonial Studies) at the London School of Economics and Political Science (United Kingdom). He has previously studied Political Science and Human Rights (BSc Hons). His research interests include postcolonial theory, race theory, casteism, multiculturalism and migration studies.