FeTNA Convention July 2-4, Dallas, TX
THAMIZHAR THIRUVIZHAA 2005
July 2, 3 and 4 - 2005
in
Richardson, Texas
Sponsored by:
Metroplex Tamil Sangam
Tamil Nadu Foundation - TNF
National Tamil Youth Organization - NTYO,
International Education Foundation – Thaaith thamizhp paLLi
and
The Federation of Tamil Sangams of North America (FeTNA)
-----------------------------------------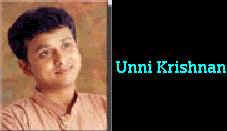 The tradition continues ...
Look for a wonderful three days of
MUTHTHAMIZHIN muzhakkam
Panel Discussion
Thiru. V.C.Kulandaisamy
Thiru. Ananthakrishnan
Thiru. George Hart
Guest Speakers:
Thiru. MelaaNmai Ponnusamy
Thiru. SeyOn Murugan
Thiru. Muththaiah
Vizhaa Special: Thiruvaasagam
Thiru. Ilaiyaraja
Thiru. Gasper Raj
Patti Manram: Thiru.K.Gnanasambandan, Madhurai
Kavi Arangam: Tvt. Kanimozhi
Entertainment
By the TV famous Metti Oli group
Surprising Cine Actors and Actresses

Light Music Concert by
Cine Playback Singers
Bharathvaj, Lashman Surthi, Unni Krishnan, Madhumitha, Malathy and Srilekha with Full Orchestra!!!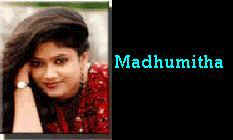 Special programs by our offshoots!
NTYO - National Tamil Youths Organization plus
Tamil Sangam Programs, ThirukkuRaL competition by Bharathi Kalai Mandram, Houston, and much more! more! more !!!
For further info:
Viji Rajan 972-527-0809, Nithya Giridhar 972-391-4376, Meena Mohan 972-874-5616, Vidya Prabhakar 972-618-6292 and
Sarla Shanthan 817-375-1923
Visit the web for more information and registration forms
www.fetna.org or www.natt.us
Register Early
Dallas Welcomes you, your family and friends!
FeTNA
Communications
FeTNA is the Umbrella Organization of Tamil Sangams in North America
Dedicating its service to the Tamil American Community promoting
Tamil Education, Literary and Cultural Pursuts and
Supporting charitable activities
and the welfare of the Tamils living all over the world
###
Posted May 18, 2005