First Eelam Tamil Receives Ellis Island Medal of Honor
Ranjan Manoranjan, Chairman and CFO of 3SG Corporation in Ohio, USA, was the first Sri Lankan to receive the prestigious Ellis Island Medal of Honor on Saturday, May 14, 2005. This award has been given as a symbol of the diversity of America, and signifies the hard work and courage of those who have travelled overseas in the search for a better life, while still preserving their cultural identity.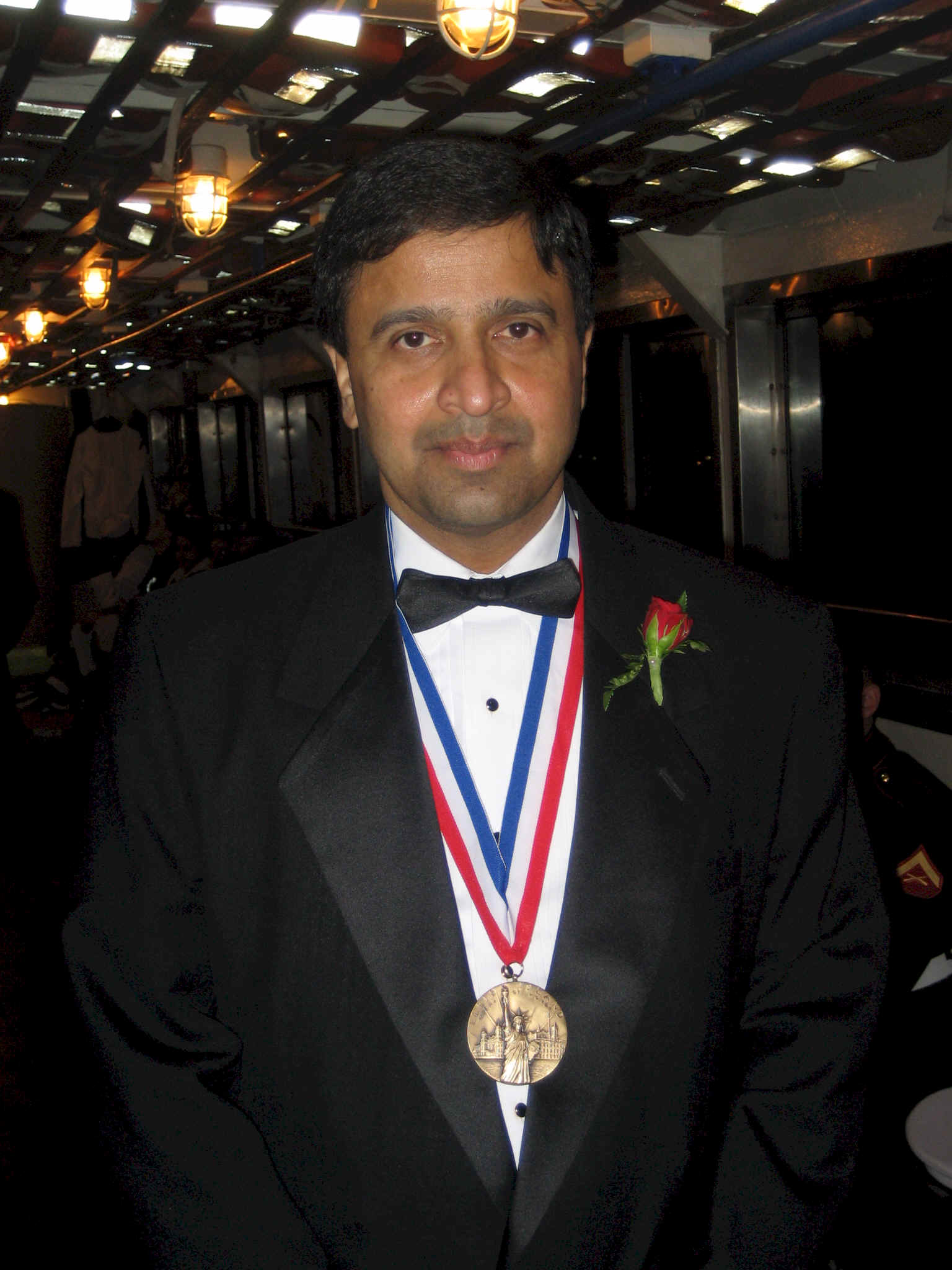 Indeed, these individuals are notable not merely for assimilating successfully into American life, but for acting as community leaders to enrich America. Manoranjan joined the ranks of such distinguished individuals as Hillary and Bill Clinton, George Bush Jr. and Sr., Ronald Reagan, Rosa Parks, and Colin Powell, among many others. Manoranjan was selected as a medalist through his dedication to not only his fellow Americans, but also to his homeland: Tamil Eelam.
Having co-founded the charitable International Relief Foundation with a good friend, Sugu Suguness and his younger brother, Jay Jayanthan in 1994, he has raised tens of thousands of dollars to provide relief for those in Northeast Sri Lanka who have been neglected by international aid organizations and the GOSL. Manoranjan was instrumental in securing $12 million worth of vital medicine sent to Eelam in the aftermath of the devastating tsunami. He has also helped to create and maintain Inniya Valvu Illam, an orphanage for deaf and blind children in Mullaitivu, providing shelter for the most helpless in our society.
Manoranjan also serves on the Board of Governors for the internationally-renowned World of Children and organizes efforts to protect children throughout the globe. He is a leader in his society, as an American, but most importantly, as an Eelam Tamil.
###
Posted May 19, 2005