TRO's Fifth Annual Event on Saturday Oct 23, 2004, New Jersey
Dear Friends,

Tamils Rehabilitation Organization (TRO) invites you for the fifth fund raising dinner and fine Tamil music concert. The cease-fire in our homeland has brought an end to the senseless killing. But the suffering of our people who have endured years of war, continues. There have been great promises of funds flowing into many projects, but nothing has materialized so far.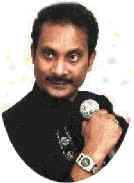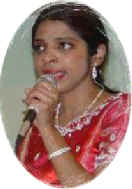 TRO is in urgent need for funds to implement long-term development projects.
TRO USA's New Jersey Chapter is appealing to the Tamil community for the fifth consecutive year for funds.
In the past you have very generously contributed to TRO knowing that every dollar collected reached our people in Sri Lanka. This year we have specifically earmarked the funds to the TRO's Children Nutrition Centers Operational Fund project as mentioned in the enclosed letter from Mr. K. P. Reggie, Chief Executive Officer, TRO, Sri Lanka.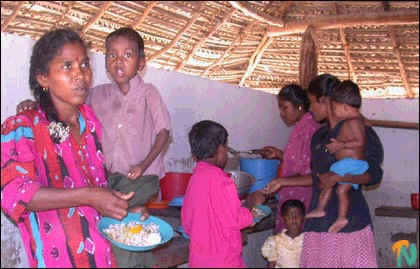 The event will be held on Saturday 23rd October from 6:00 to 10:00 PM at the Cross Roads Middle School (North) Auditorium, at 635 Georges Road, Monmouth Junction, NJ 8852.
Tamil light music Star Singers Ms. Anitha Krishna and Mr. Aynkaran will perform in live concert.
Admission: $ 20.00 per person (Under 14 will be admitted free). Dinner will be available for nominal
cost. Cost of the event is borne by volunteers.
Voluntary contributions are most appreciated. $250 for a family or $100 for a single person is suggested. Admission for the concert is FREE, and dinner will be served for the families and individuals who make these contributions.

Please make your contribution checks payable to TRO and mail to:
Tamils Rehabilitation Organization
8 Wheatston Court
Princeton Junction, NJ 08550
All contributions are tax deductible : Tax ID:- 52-19-43868

For more information Please Contact:
Phone - (609) 799-7746
E-mail- Yalpanam@aol.com

###
Posted October 8, 2004