North Carolina Medical Relief Still Held by Lanka Customs
Officials of the North Carolinians for Peace (NCFP) told TamilNet Thursday that they still await resolution to clearing the 54 boxes of medical supplies held by the Sri Lanka customs. "We had good response from the offices of Congressmen Bob Etheridge and David Price, and Senator Richard Burr. They have contacted the US Embassy in Colombo and the US State Department in Washington DC. Our Chair of NCFP Relief operations has also sent a letter to the Sri Lankan Ambassador in DC," Elias Jeyarajah, President of NCFP, told TamilNet.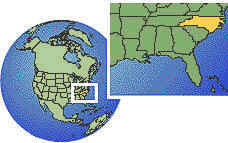 Mr Ramachandran, Asst. Secretary Capital Area Lions Club in Colombo, who are distributing partners with NCFP, said that they have distributed the cleared items from 168 boxes that included the wheelchairs, infant formula, clothes, books and soft toys to the needy in Batticaloa
district.

"We completed relief projects in Poonochimunai, Navatkuda Home for Human Rights, and other collaborative efforts with Rotary Club of Batticoloa in Batticaloa town, Kallaru, and Kottaikallaru areas. We also handed over books and stationery to University of Batticaloa.

"We are also planning to construct a number of toilets for houses in Batticloa Tsunami affected areas and to provide assistance to Welfare centres," the Lions Club wrote to NCFP officials.

The confiscated medical supplies are valued at $6,000 and include children's multivitamins, folic acid tablets, antibiotics, tylenol, aspirin, nebulizers, dressings for wounds, hydrogen peroxide,
isopropanol, antibioticcreams, IV lines, suture materials and insulin syringes.
NCPF appealed to those concerned with the actions of the Sri Lanka Customs to call North Carolina congresspersons urging them to pressure the Sri Lanka Government to release the medical relief supplies.

Senator Richard Burr (336) 631-5125
fax: 336 725-4493
Senator Elizabeth Dole (919)856-4630
Fax: 919 856-4053
Congressman David Price (4th District) (919)-859-5999
Fax: 919 859-5998
Congressman Bob Etheridge (2nd district) (919) 829-9122
Fax: 202 225-5662
Congressman Mike McIntyre (7th District) (910) 815-4959
Fax: 910 815-4543
Congressman Howard Coble (6th District) (336) 333-5048
Fax: 336 333-5048
Congressman G.K. Butterfield (1st District)(252) 237-9816
Fax: 252 291-0356
Congresswoman Virginia Foxx (5th District) 336-778-0173
TamilNet
###
Posted April 1, 2005