US Congressman Visits Kilinochchi, Meets with LTTE
Mr. Danny K. Davis, Democratic Congressman from Chicago, Illinois and his Director of Services, Mr. Danny F. Cantrell, visited the LTTE's Political Headquarters in Kilinochchi on Saturday and met with Mr. P. Nadesan, Head of Thamil Eelam Police, sources in Kilinochchi said.

The Congressman, after the meeting that lasted for more than an hour, said that he will raise his concerns regarding the plight of the people in the NorthEast back in the United States.
The US Congressman came to Kilinochchi via the A9 highway and toured Mullaithivu after the meeting to witness the destruction from December's Tsunami. Tamil National Alliance (TNA) senior Parliamentarian Joseph Pararajasingham accompanied the US Congressman during the visit to Mullaitivu and welfare centers housing tsunami refugees.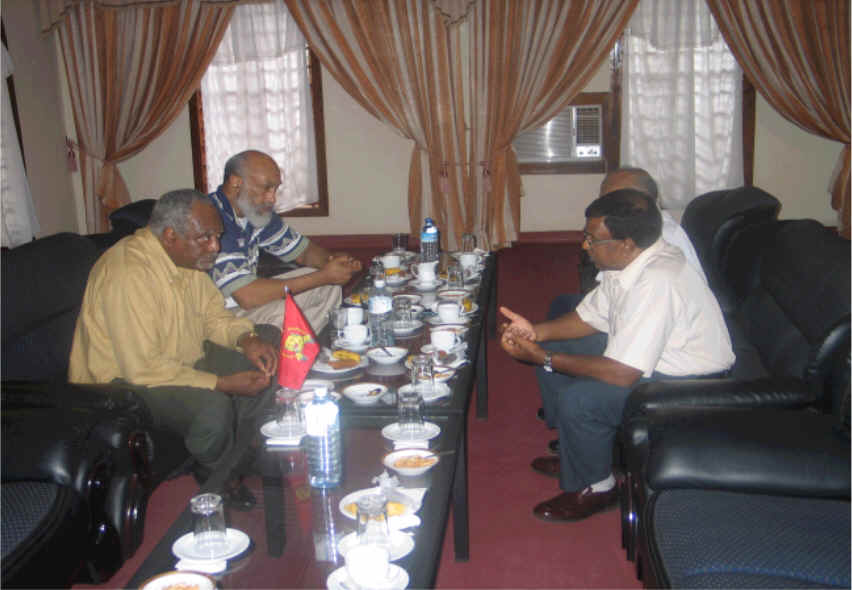 Rep. Davis and Mr. Cantrell meet Mr. Nadesan at the Peace Secretariat
Davis has been a member of Congress, representing the 7th Congressional District of Illinois, since 1996.
He is a member of the Congressional Black Caucus, the Congressional Progressive Caucus, and is the Regional Whip in the Democratic Caucus.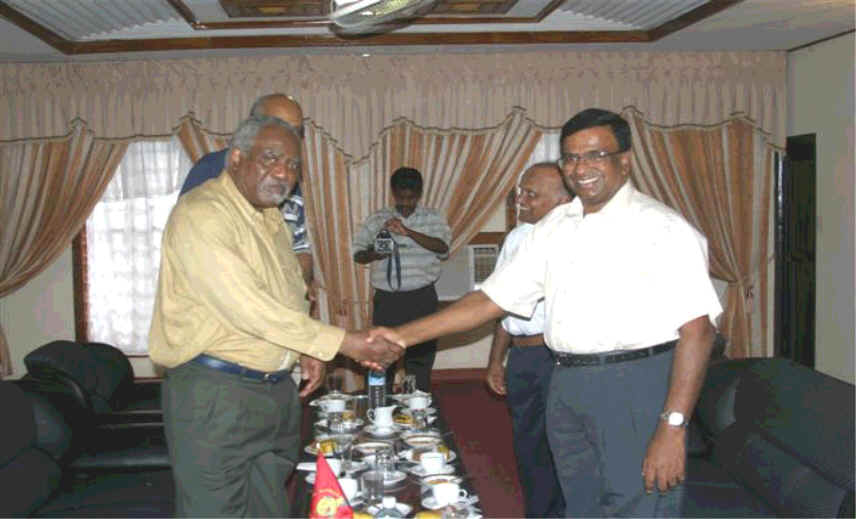 Rep. Davis and Mr. Nadesan
Born in Parkdale, Arkansas, on September 6, 1941, Congressman Davis moved to the Westside of Chicago in 1961, after having earned a Bachelor of Arts degree from Arkansas A.M. & N. College. He subsequently earned both Masters and Doctorate degrees respectively from Chicago State University and the Union Institute in Cincinnati, Ohio.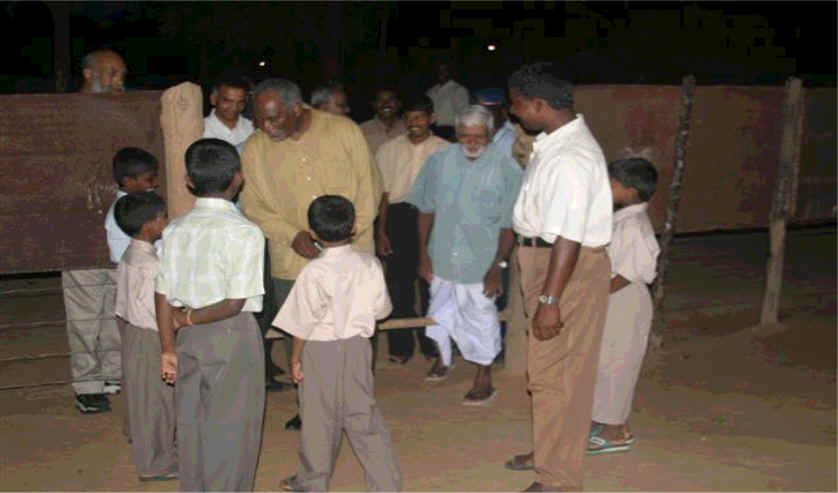 Rep. Davis at a welfare center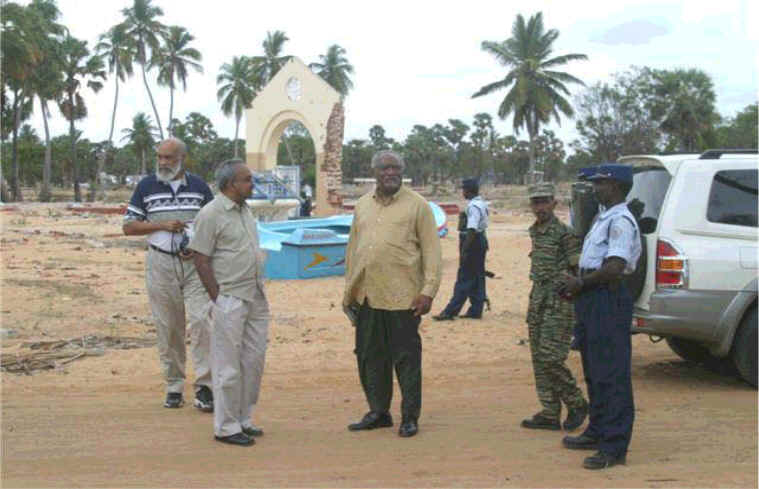 Mr. Cantrell, Mr. Pararajasingam, MP and Rep. Davis viewing tsunami damage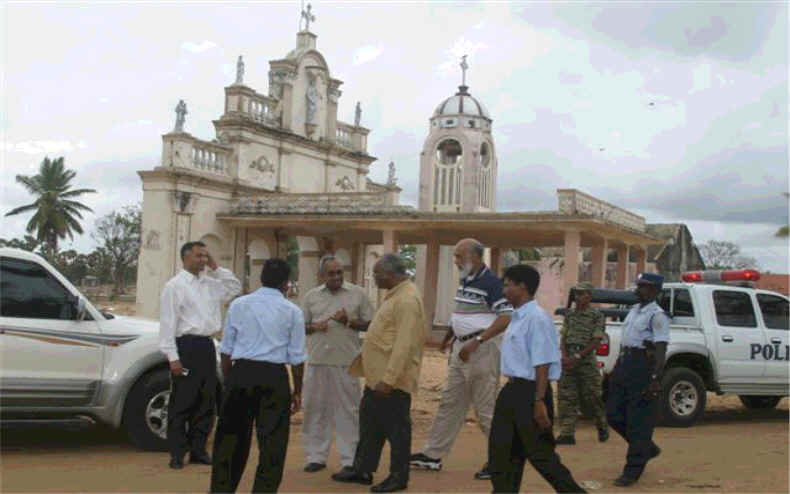 Mr. Pararajasingam, MP, Rep. Davis and Mr. Cantrell at Mullaitivu church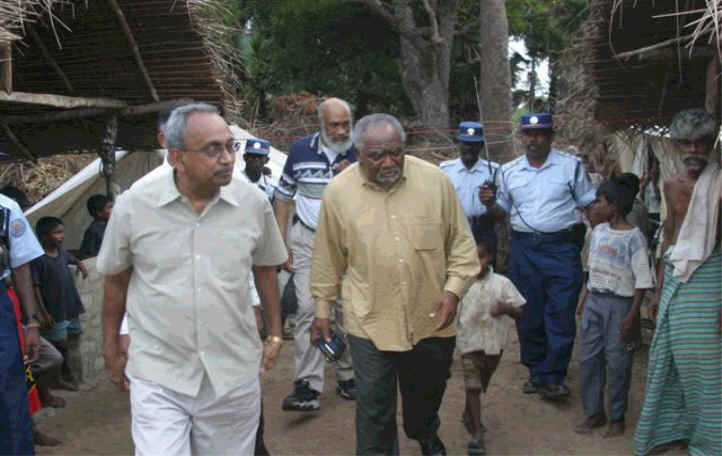 Mr. Pararajasingam, Mr. Cantrell and Rep. Davis at welfare center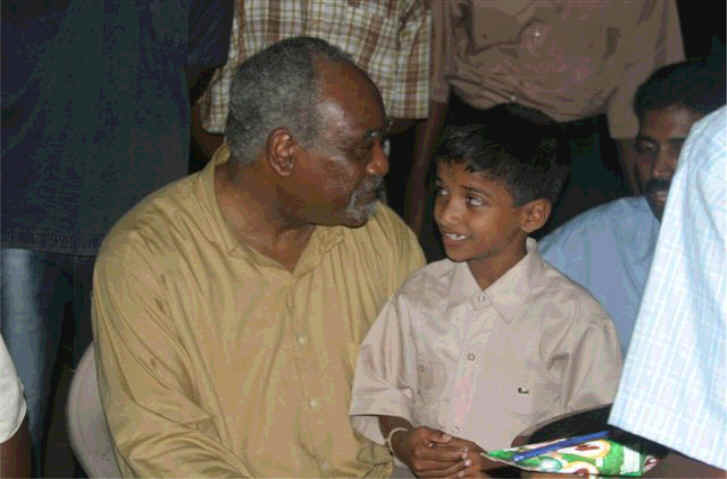 Rep. Davis visits an orphanage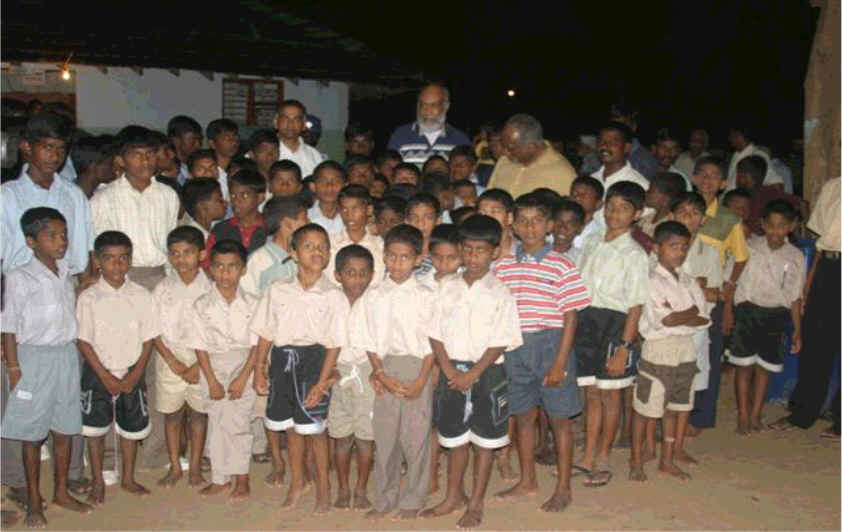 Rep. Davis visits an orphanage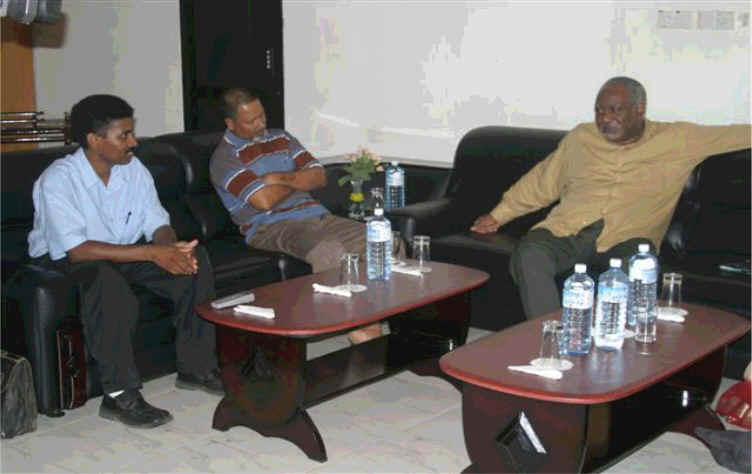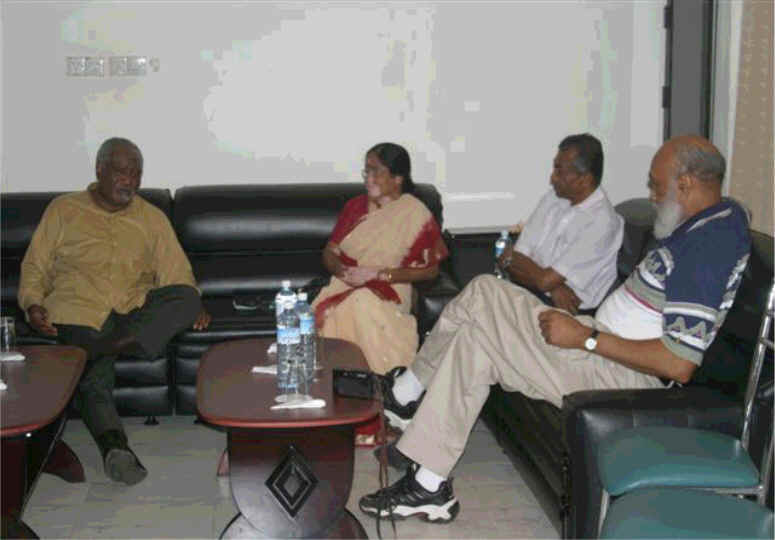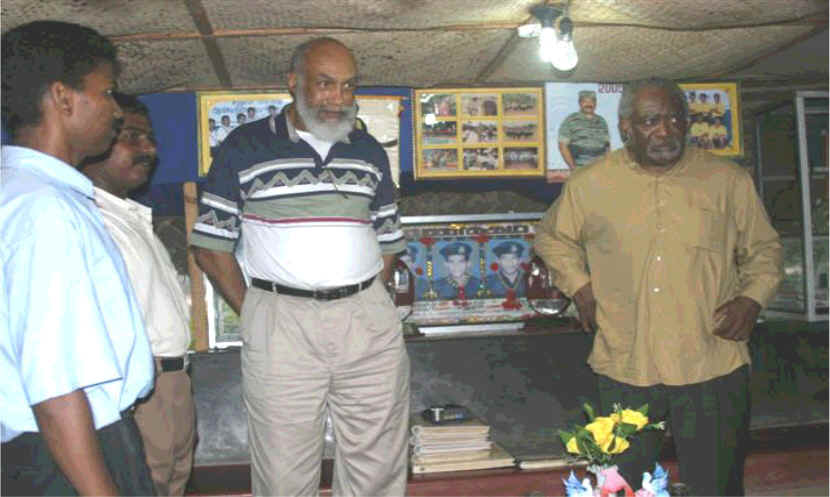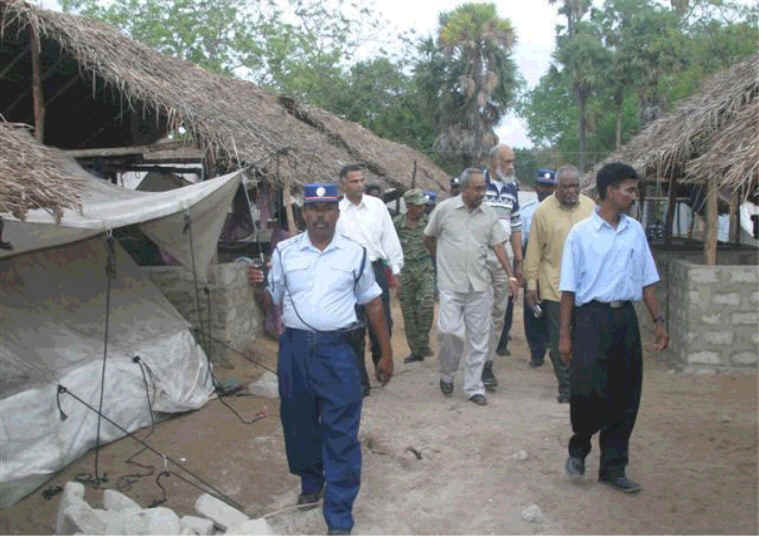 from TamilNet, April 02, 2005
###
Posted April 4, 2005