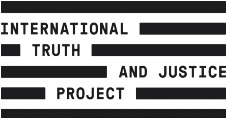 by International Truth & Justice Project Sri Lanka, South Africa, and Hausfeld & Co., LLP, Washington, DC, June 27, 2019
Rajapaksa-First-Amended-Complaint-Docket-No-35-6.26.19
27-June-2019-press-release on Amended Complaint
TEN SRI LANKANS SUE PRESIDENTIAL HOPEFUL GOTABAYA RAJAPAKSA
FOR HIS ROLE IN TORTURE
(Johannesburg, South Africa/Washington, DC) – June 27, 2019 Sri Lanka's presidential
hopeful, Gotabaya Rajapaksa, faces ten new claims for damages in the U.S. District Court for
the Central District of California from victims of torture inflicted while he was secretary of
defense.
In court documents filed on June 26, the new plaintiffs, who remain anonymous in order to
secure their safety, describe horrific violations they suffered in police stations and army
camps under the ultimate control of Mr. Rajapaksa. They were branded with hot metal rods,
whipped with cables, asphyxiated by plastic bags soaked in petrol put over their heads, and
six of them were repeatedly raped and sexually assaulted. The ten plaintiffs include three
women; eight are Tamil and two Sinhalese.
The case is the product of a six year-long investigation by the International Truth and Justice
Project (ITJP), in partnership with the international law firm Hausfeld, which represents the
victims in the proceedings. The plaintiffs join an earlier complaint, originally filed on April 5
on behalf of Canadian Roy Samathanam. The case was brought under the Torture Victim
Protection Act, which gives torture victims legal redress in U.S. courts. A cease-and-desist
notice was filed in court on April 29 after three individuals purporting to represent Mr.
Rajapaksa directly contacted Mr. Samathanam and threatened him.
The plaintiffs allege that as Sri Lanka's powerful defense secretary from 2005-15, Mr.
Rajapaksa, whose brother was the President of Sri Lanka, was in command of security forces
that systematically abducted, tortured, raped, and extorted money from suspects with
impunity. Rajapaksa was a U.S. citizen at the time the abuses occurred.
Plaintiffs also identify a number of security officials they allege were directly involved in their
torture, including Sri Lanka's top investigative police officer, Nishantha de Silva, whom a
victim alleges tortured him twice in Colombo, beating him all over his body and suspending
him upside down from the ceiling in stress positions. Also named by plaintiffs is the former
Officer in Charge of the Terrorism Investigation Division in Colombo, Prasanna de Alwis, who
is alleged to have ordered and sometimes participated in torture. He allegedly received
instructions directly from Gotabaya Rajapaksa.
"That alleged perpetrators remain in key investigative positions in the police force shows why
Sri Lankans have been unable to achieve justice inside the country," said ITJP's executive
director, Yasmin Sooka. "Bringing a case abroad is their only option."
The latest complaint contains detailed allegations of torture that occurred between 2008 and
2013 in army camps, including the notorious Joseph Camp in Vavuniya, police stations in the
capital Colombo and Pulmoddai, and at Boossa detention site in Galle. The complaint further
identifies various responsible government agencies, including military intelligence, the
Criminal Investigation Department, the Terrorism Investigation Division, and the Special
Intelligence Service.
One Tamil plaintiff, suing Mr. Rajapaksa under the pseudonym Vidhya Jayakumar, alleges
that she was sexually enslaved for three years in army camps after the end of the civil war in
2009. On the first night Sinhalese female soldiers allegedly tied her to the bed for their
commanding officer, a Major Munatunga, to brutally rape her. She was then detained with a
group of young Tamil women in an army camp where every night, off-duty soldiers would
select a woman to rape. She was later subjected to sexual violence in a police headquarters
and again repeatedly raped in another military camp. Her captors gave her and the other
women birth control injections in the various sites to prevent them from becoming
pregnant.
"Frankly, this is the worst account of sexual slavery I have ever encountered," said human
rights lawyer Scott Gilmore at Hausfeld which filed the complaint. "The sexual violence
inflicted by Gotabaya's security forces against our clients—and the total impunity for
perpetrators—shows that rape was part of an institutional policy in Sri Lanka."
"I would like to salute the immense courage of Roy and the ten new plaintiffs, both men and
women, who have come forward in this case," said Michael Hausfeld, Hausfeld's Chairman.
"Recounting these traumatic experiences to our lawyers was intensely painful for all who
participated, and we will do our utmost to ensure they will now be treated with the respect
they deserve and achieve some justice".
For further information, please contact:
Sophie Toumazis at or +44 020 8347 7020 +44(0)7974 428858 or Cécile
Sourbes at
Deborah Schwartz, Media Relations, Hausfeld, , 240 355-8838