by Athula Vithanage, 'Journalists for a Democratic Society, Europe, March 16, 2017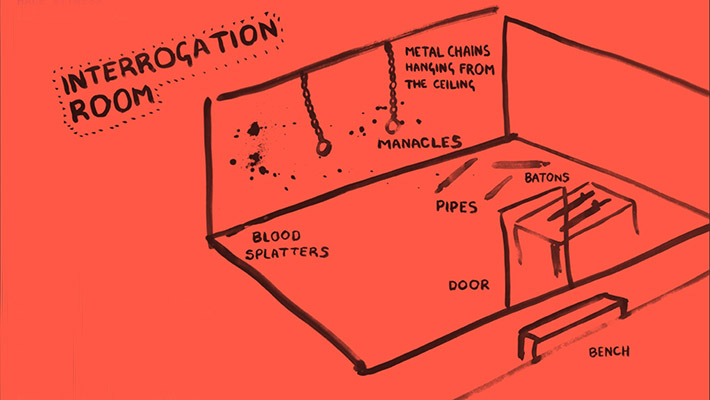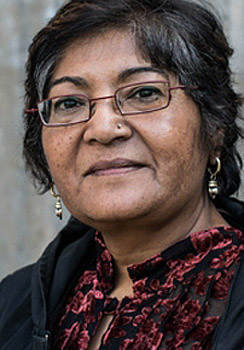 An international rights watchdog has called upon the Sri Lankan government to investigate five top generals including its army commander in the aftermath of the war for allegedly running an army camp where "extremely brutal torture was routine".
In a damning report released today exposing torture and sexual violence including rape in an army camp that illegally held Tamils detainees, International Truth and Justice Project (ITJP) alleges that several of the violations occurred while Sri Lanka's former army chief, currently Ambassador to Brazil was the commander of the camp.
Major General Jagath Jayasuriya was the commander of the Wanni Security Force Headquarters in Vavuniya, more commonly known as "Joseph Camp", from August 2007 till mid July 2009.
"There is no way General Jagath Jayasuriya can claim not to have known that torture routinely occurred in his camp; there were purpose built underground torture chambers equipped with manacles, chains and pulleys for hoisting victims upside down," said ITJP Executive Director, Yasmin Sooka, "If the detainees could hear each other screaming at night from adjacent buildings, so could he."
Promoting and rewarding
ITJP slams the ousted Mahinda Rajapaksa regime and the succeeding government led by Maithripala Sirisena for promoting and rewarding the accused army commander.
"Instead of being held accountable for these serious crimes he was promoted and rewarded by becoming army commander in July 2009. After the change of government in 2015, he was given a diplomatic posting to Brazil from where he is also accredited to Argentina, Chile, Peru, Colombia and Suriname," it says.
The report that makes disturbing reading, replete with sketches of cells and interrogation rooms drawn by survivors, is based on the sworn testimony of 46 people, says ITJP.
They have revealed graphic details of extremely brutal alleged torture and sexual violence including female and male rape in the Joseph Camp.
ITJP has called for a thorough investigation of the camp by the UN Special Rapporteur on Torture and the Committee Against Torture as well as the immediate recall of General Jayasuriya from his post in Brazil pending investigation.
At the end of the civil war in May 2009, the sprawling camp in the garrison town of Vavuniya was used to interrogate and torture large numbers of people suspected to be members of the Liberation Tigers of Tamil Eelam or LTTE.
In addition to Jagath Jayasuriya, Majors General Kamal Gunaratne, Sumedha Perera and Boniface Perera who were former commanders of the camp and the present commander General Jeewaka Ruwan Kulatunga has been named as those complicit in torture.
ITJP that says it has compelling evidence that Joseph camp was still being used as recently as December 2016 for illegal detention and torture, has called upon the Sri Lankan government to suspend and investigate all of them.
War crimes
The report recalls that another former commander of the camp Major General Kamal Gunaratne has been named by the UN as having been the commander of the 53 Division, which was alleged by the UN to have been involved in the execution of the surrendered Tamil female TV presenter, Isaipriya.
Furthermore, the UN report on Sri Lanka (OISL) released in 2015 September names the 53 Division as one of three military brigades involved in perpetrating acts of torture and says the Division would have been aware that hospitals and a UN hub in the war zone were being shelled by government forces because they could be seen with the naked eye from their positions.
In the report the South Africa based rights group claims it has scores of names and photographs of alleged perpetrators of torture and rape from Joseph Camp, several of whom have been positively identified by their victims.
Less than a month ago ITJP handed over details of six military men including a major and a lieutenant colonel who are alleged perpetrators of rape and torture of detainees.
"Zero-tolerance" policy
Sri Lanka denies that its armed forces are engaged in systematic sexual violence.
It has told the UN that only 18 incidents of sexual violence by security forces have been reported from the war affected region since 2007.
Sri Lanka's Ambassador to Geneva Ravinatha Aryasinha told UN earlier this month that the government is committed to a zero-tolerance policy on torture which was demonstrated by "the participation of the President in a walk against torture organised by the National Human Rights Commission of Sri Lanka last year".