by Yamu, Colombo, July 21, 2021
It was the early 80s. Born into a Sinhala, Buddhist family in the South, Vineetha Samarasinghe Gunasekara fell in love with Balasingham Nadesan, a handsome, young Tamil man from the North.
Poets are not always born, nor are lyricists. Therefore, it's quite rare to come across someone who is a poet and a lyricist, especially with the ability to convey a powerful message to the society, inspire the readers and paint a picture in their minds with his/her words.
An award-winning lyrical poet in Sri Lanka, Rathna Sri Wijesinghe has gifted many beautiful creations to enrich our local literature for over 5 decades now. Behind every piece of lyrics he has written, there's an interesting story, which makes them truly special, and relatable to the readers.
So in this series of articles, we look at some of the real-life stories behind his lyrics…
The young Rathna Sri Wijesinghe studied at a school in Galle town, which was about 20 miles away from his home. He was staying at the school hostel, and came home every two/ four weeks.
On the side of the road to his home, there was this small carpenter's shed, which he used to stop by to seek shade from the sun, escape the rain, and sometimes, even to rest for a bit. The carpenter and his young daughter lived in a cottage right next to the shed.
Over time, Rathna Sri Wijesinghe developed a good friendship with the carpenter. He used to tell stories about his youth, to Rathna Sri – including how he lost his wife and raised his daughter all by himself.
One day, Rathna Sri noticed that the carpenter is in an off mood. Out of curiosity, he asked about it, and tears welled up in this father's eyes as he told the reason why. His daughter, whom he raised through many struggles, had eloped with a boy from the city.
This story and all the feelings behind it took deep roots within Ratha Sri's mind. Years after this encounter, he got to read the story "The Station Master" by Alexander Pushkin, which tells a similar story. Uniting both of these stories, Rathna Sri wrote the above song. With the voice of Sunil Edirisinghe, this song lets us step into the thoughts of a weeping father who just lost his daughter.
It was the early 80s. Born into a Sinhala, Buddhist family in the South, Vineetha Samarasinghe Gunasekara fell in love with Balasingham Nadesan, a handsome, young Tamil man from the North. Both of them were police officers who reported to Kirulapone and Mirihana police stations.
This was during the '83 Black July riots, so both families were strongly opposed to their love affair. Nonetheless, they got married and moved to Nadesan's hometown in the North. The flames of war were already on the rise, which led Nadesan and Vineetha to join the LTTE army.
Rathna Sri Wijesinghe read this love story on Siwdesa paper, as per the encouragement of Gunadasa Kapuge, who later poured life into the song written by Rathna Sri Wijesinghe. The song was released in 1998 and the couple actually got the opportunity to hear it, and love it. In fact, their daughter learnt this song words by heart.
---
THIS IS THE STORY OF TWO OF THE LOVERS OF EELAM WHO WERE OVERTHROWN BY THE FASCIST FORCES
by E. Ranjithkumar, Telilibrary, no date
My political class teacher would often claim Fredrich Engels' claim that Marx died when Jenny died.  When I searched for Marx-Jenny's biography with curiosity, I was amazed at the immense love between them.  Born in Germany, Jenny was exiled from her home country for her husband Marx's political ideas and was a close companion to her husband despite being a refugee in Paris, Brussels and London.  Lovers united by ambition, made history beyond the trials that befell them in the name of the same ideal.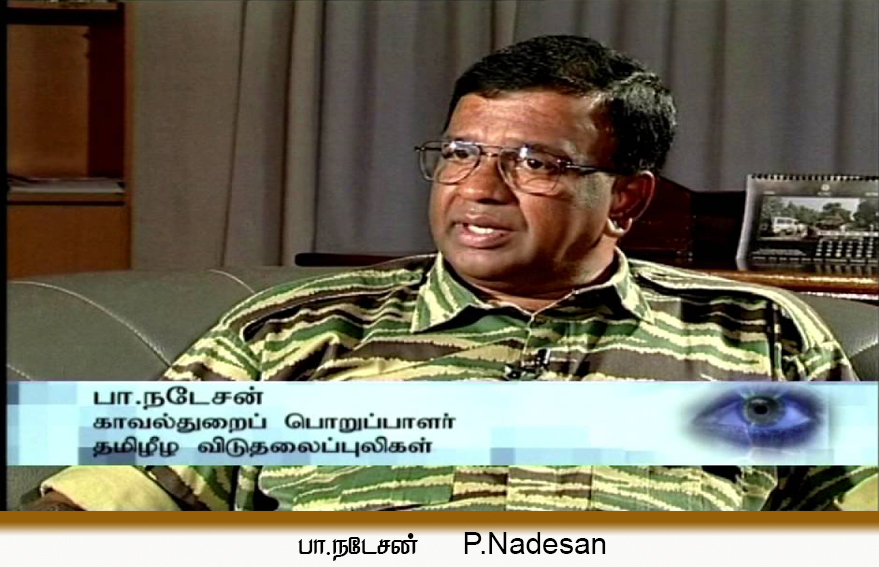 The stories of many who, like Marx and Jenny, were united by ideals and eventually lived and died apart, are epicly recorded in our soil.  I am writing this post from memories of that soil.
In the 1970s, Balasingham Mahendran, a young man from Valvettithurai, the northern tip of the island, and Vinitha Samarasinghe Gunasekara, a young woman from Matara, the southern tip of Sri Lanka, were leaving their respective villages to join the Sri Lanka Police.  After police training, they are recruited in the Colombo city area.
Involvement with left-wing movements, the game of rugby, the adventures of the drum, the love blossoms between the vibrant young Mahendran and Vinitha, who worked as a female telecommunications officer.  In a country like Sri Lanka, which is divided by social identities, there was a lot of courage for their love that flourished across all barriers of race, religion, language, caste and region.
Vinita's side reacted very harshly.  Eventually, under the patronage of Vasudeva Nanayakkara, a comrade of a left-wing movement, their marriage took place in a simple manner.  Their beautiful life began in the South.
When the July 1983 ethnic riots engulfed the entire island of Sri Lanka, divisions between the Sinhala and Tamil communities intensified.  Mahendran Vinitha is a couple who have to make a decision.  Eventually the two decided to move to Jaffna with their child.  Mahendran, who went to Jaffna, got a job at the Jaffna Chief Police Station.  At the same time, contacts were made with the Liberation Tigers of Tamil Eelam (LTTE), one of the liberation movements operating in Jaffna.
The Jaffna Chief Police Station was attacked and destroyed by the Liberation Tigers of Tamil Eelam (LTTE) on the night of 11/04/1985.  Mahendran, who was on duty there at the time, joins the LTTE.  Mahendran becomes Nadesan.  The period then revolved around the imprisonment of the Indian Army for some time in between the vigorous operations.  She was also known as Vinitha during her husband's crisis.
Vinitha, affectionately and respectfully known as aunty, was another mother who was given to the fighters and staff.  Nadesan's house in Puthukkudiyiruppu will always be like a Garrison / barracks.  Aunty will prepare and serve food to all who stand there.  If we go to their house to meet uncle (Nadesan) for some reason, he will warmly welcome and serve food.  Vinita aunty is very simple.  She will only come in the vehicle with uncle for any important events related to the movement.  At other times she would travel with her daughter, on a bicycle, or in a rickshaw.
The final days of the war were a testing time for him.  At dawn on May 18, 2009, the day the LTTE was overthrown.  Nadesan, who was one of the top leaders in the LTTE, lost everything and stood alone as a failed man.  Despite the handcuffs, Vinitha aunty sided with Nadesan.  According to the data available so far, the stories of that deadly moment are heartbreaking.  Vinita was witnessing  the preparation to kill Nadesan before her eyes.  She argued in Sinhala with the Sinhala soldiers standing there and tried to save her husband.  An angry Sri Lankan soldier shot and killed Vinitha Aunty as he shouted "Sinhala dog".
In the epic Satyavan-Savithri story, Savitri saves her husband by arguing with Iyaman who came to take his life.  Expect mercy even from Iyaman, but one can expect blood-sucking bullets, instead of pity, from Sri Lanka's cowboys.  Uncle and aunty fell on the shores of the Nandi Sea.
Those who were united in life also joined in death.  Their ideal love is respectful.  Uncle-Aunty I pay my respects to you.
Respect for love
E. Ranjithkumar