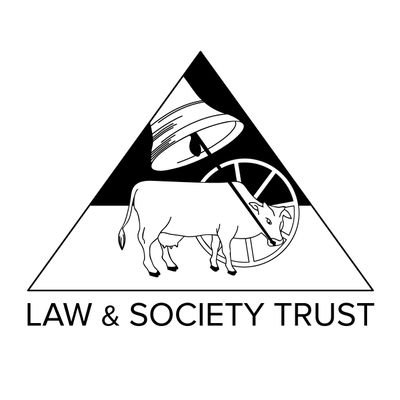 Demilitarizing Economic Relations in Post-War Sri Lanka
by Law and Society Trust, Colombo, May 2017
The Law & Society Trust (LST) is a not-for-profit organisation engaged in human rights documentation, legal research and advocacy in Sri Lanka. Our aim is to use rights-based strategies in research, documentation and advocacy in order to promote and protect human rights, enhance public accountability and respect for the rule of law.
3, Kynsey Terrace,
Colombo 8,
Sri Lanka
Tel: +94 11 2684845 / +94 11 2691228 / +94 11 2684853
Fax: +94 11 2686843
Web: lawandsocietytrust.org
Email:
Facebook: www.fb.me/lstlanka
Twitter: @lstlanka
This Commentary focuses on the post-war legacy of links between private companies or private capital, both investment and philanthropic, and the military in Sri Lanka. In considering these relatively under-explored dimensions of militarisation, it underlines that whilst the military has a role to play in contexts like disaster response or other emergencies, the continuing consequences of the military's post-war economic footprint and role in organising economic relations, especially in the North and East, merit greater attention and monitoring. The Commentary also examines the role of private businesses and their engagements with the military, both in the recent past and continuing, and stresses the importance of subjecting them to closer assessment. This Commentary is an invitation to further research and complements existing documentation and literature pertaining to military occupation of land and political economic analysis of militarisation in Sri Lanka in general.
---
Conclusion: Towards Demilitarising Economic Relations
Studies of militarisation elsewhere underline clearly the dangers of an expanding economic footprint of the military, one that is often typically legitimised by patriotic and nationalistic narratives.59 Whilst the change of Sri Lanka's political guard in January 2015 has impeded and to some extent even rolled back its expanding economic footprint, the Sri Lankan military remains conspicuous as a presence and even more so as an influence in certain geographic areas and economic sectors. Despite the fact that the military's own business or commercial interests—especially in tourism and travel—have been well noted, analysis of the political economy of post-war militarisation in Sri Lanka has not highlighted the complex and multi-faceted nature of the links between the military and private capital.
The visible power and space occupied by the military may have ostensibly shrunk post January 2015 but as some of the examples given above underline, the military continues to wield significant political economic influence, especially in the North. The military's expansion into economic activities in the post-war era also contributed to a growing interface with the private sector. It is crucial that these relationships—be it in the context of so-called development interventions, corporate social responsibility exercises or sponsorships—are subject to a more thorough process of scrutiny and vetting to determine their political and economic impacts.
The military's continuing role in directly supporting and facilitating the organisation of land, labour and capital in the North (and possibly also in the East) is a matter that merits close attention. Beyond its direct economic interests, the military has the ability to impact local labour markets and supply chains. It is, therefore, crucial that neither national nor provincial governments use the military as a vehicle to facilitate private investment or to meet the labour requirements of companies.
There is an urgent need to develop a well-informed and transparent policy to regulate the military's interface with civilian functions and roles. The military has access to technology, expertise and resources that can be invaluable; for example, in times of natural or humanmade disasters. However, the deployment or transfer of such resources and expertise must be facilitated by measures that privilege oversight and control of civilian authorities. The continued lack of clarity regarding the military's post-war role (beyond the sphere of conventional security responses) and the need to 'protect' it from accountability (for warrelated abuses) is—at least partially—what contributes to constantly reiterating specific roles for the military in national development. These roles are not only ill-suited for the military but also ill-informed and dangerous when actively legitimised by state, government and private sector actors.
To some extent, it is true that apart from being called on or driven to playing such roles in the North and the East in particular, the military also simply stepped into a vacuum or filled in gaps created by the failure to empower and strengthen existing civilian institutions of governance. At the heart of the demilitarisation agenda, including with respect to economic relations, is the urgent need to shift power to civilian bodies and authorities, which also require significant strengthening through democratisation, people's participation, transparency and social accountability.
The military has an important role to play in contexts like disaster or crisis response or other emergencies but its autonomous footprint in the economy, its ability to organise factors of production and its economic relations must be subject to far greater control and monitoring. At the same time, the role of private businesses and their past and continuing engagements with and in support of the military need to be assessed closely and must be governed by a strict code of ethics as well as approval and monitoring systems.