Expires April 14
http://www.bbc.co.uk/programmes/b01rqhw3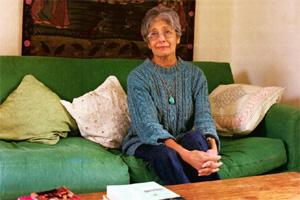 To mark the fourth anniversary of the ending of Sri Lanka's civil war, in May 2009, translator Lakshmi Holmström introduces some of the most powerful Tamil poetry to emerge from the 26 year long conflict, in which an estimated 70,000 people were killed as militant Tamil Tigers fought to establish a separate Tamil state in the north of the island.
These poems bear witness to the atrocities committed by both sides and reflect on some of the war's most significant turning points, from the deadly introduction of female suicide bombers to the final bloody showdown on a beach near Jaffna, where government forces conclusively defeated the Tamil Tigers.
Poets featured include Cheran, probably the most significant living Tamil poet, whose poems chart the history of the war and of a landscape once idyllic, now devastated. There is also a poem by S. Sivaramani, a promising young woman poet who committed suicide in 1991. In Oppressed by Nights of War she describes the impact of the violence and fear on children.
Presenter Lakshmi Holmström MBE is a widely acclaimed translator of Tamil fiction and poetry. A collection of her translations of Cheran's poetry is to be published this summer, titled In a Time of Burning.
Readings by Hiran Abeysekara, Vayu Naidu and Vignarajah
Producer: Mukti Jain Campion
A Culture Wise production for BBC Radio 4.