First and foremost, he must seek accountability for egregious rights abuses 
Cameron's sense of outrage is too little and far too late. But it perhaps create an opportunity to salvage something from an otherwise thoroughly discredited Commonwealth meeting, that he is clearly so determined to attend.
Just this week, David Cameron described as "truly shocking" footage in the Channel 4 film No Fire Zone which covers killings and abuses at the end of the Sri Lankan civil war in 2009. Yet on Friday, he will fly to Colombo, accompanied by William Hague and Prince Charles, to take part in the Commonwealth Heads of Government Meeting (CHOGM) under the auspices of Sri Lanka's Prime Minister, Mahinda Rajapaksa, the man in charge when those atrocities took place.
Perhaps if he'd watched the film earlier, Cameron would have heeded those who urged that CHOGM be moved to a different venue, or joined the prime ministers of Canada, India and now Mauritius inboycotting the event. We will never know.
Cameron's sense of outrage is too little and far too late. But it perhaps create an opportunity to salvage something from an otherwise thoroughly discredited Commonwealth meeting, that he is clearly so determined to attend. There are three issues in particular which Cameron should press in Colombo.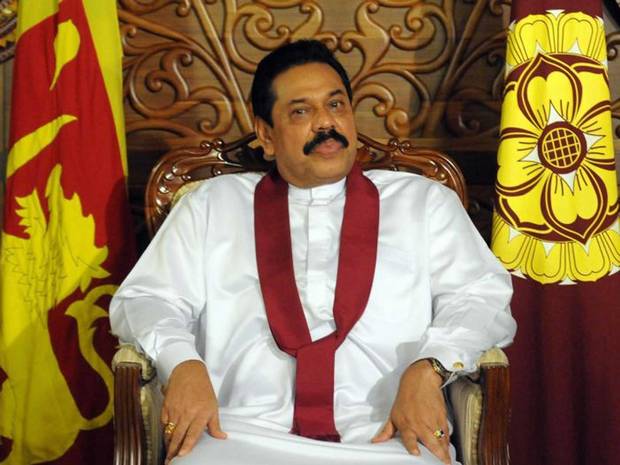 First and foremost, he should seek real accountability for the egregious rights abuses committed by all sides in the final months of the civil war. Human Rights Watch and others documented these abuses in detail. While several hundred thousand civilians were effectively held hostage by the Tamil Tigers, the Sri Lankan military repeatedly and indiscriminately shelled the areas where civilians sought safety, including in government-declared No Fire Zones, and directly attacked hospitals. Summary executions and rape by government forces were widespread. Neither side allowed adequate access to humanitarian agencies and large numbers of civilians died from hunger, disease and untreated wounds – up to 40,000 dead according to a UN Expert Panel.
And yet, four years on, there's been no serious investigations, let alone prosecutions, of military personnel at any level either for specific laws-of-war violations or military policies that may have facilitated and encouraged these crimes.
Investigation
Cameron should therefore make a public call for an independent, international investigation into these wartime violations. In the past week, we have seen some welcome movement in UK policy, with a No 10 spokesman saying: "the PM believes that in the absence of an independent investigation, an international inquiry would be needed".
He should go further in Colombo, making it explicit that without serious progress by the Sri Lankans (which seems inconceivable), the UK will table a resolution at the March session of the UN Human Rights Council, calling for an international investigation, where those responsible for war crimes and crimes against humanity are exposed and appropriately brought to justice.
Second, Cameron should speak out strongly on the current human rights abuses in Sri Lanka and demand concrete national and international action to address them. As Navi Pillay, the UN High Commissioner for Human Rights, noted after a recent visit to Sri Lanka, the government of Mahinda Rajapaksa has become increasingly authoritarian.
Top positions in the government are filled by members of his family. Independent commissions, including on human rights, have been rendered toothless. The judiciary has been under attack, with Rajapaksa orchestrating the removal of the Supreme Court Chief Justice after she ruled against the government. An incredible 6000 people remain 'disappeared' and torture in custody continues.
Sexual violence
Third, consistent with William Hague's commitment to tackling sexual violence, there should be a public call for an end to impunity for these abuses in Sri Lanka. Earlier this year, Human Rights Watchpublished a chilling report that documented horrific forms of sexual violence against Tamils by Sri Lankan security forces, between 2006 and 2012.
The victims were men as well as women, and the abuses included multiple rapes, beatings with metal bars, the burning of skin by cigarettes and simulated suffocation, with plastic bags soaked in petrol placed over the heads of detainees. Our research indicates that the use of sexual violence was not a local occurrence or the action of rogue security force personnel, but a practice accepted by senior officials, often conducted in official places of detention and with security forces directly involved in the sexual abuse of detainees.
The UK Government missed its chance to help shift the venue of this year's CHOGM, or to set public human rights benchmarks linked to attendance, which would have given them some leverage. To limit further damage to Commonwealth credibility and to the UK's own standing, and to vindicate his tenuous policy of "engagement", David Cameron must speak out strongly and unequivocally against tyranny and torture. Above all, he should leave the Rajapaksa government in no doubt that there will be an international reckoning for past and present abuses of human rights in Sri Lanka.
David Mepham is the UK Director of Human Rights Watch