By Michael German, US News & World Report, October 26, 2016
The counterterrorism debate is again playing out like so many times before.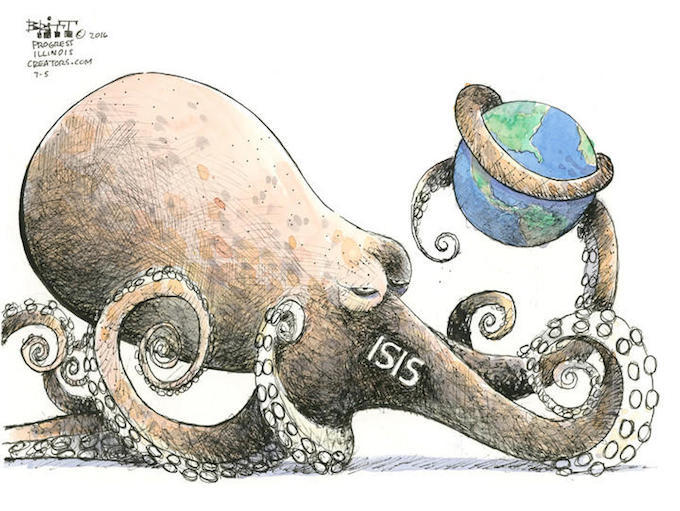 As soon as police identified a Muslim-American, Ahmad Khan Rahami, as a person of interest in a bombing attack in New York City, policymakers automatically inferred links to international terrorist groups and demanded extraordinary measures, even suggesting he be treated as an "enemy combatant" despite his U.S. citizenship. Talking heads in the media pondered how he became "radicalized," without ever questioning whether that term has real meaning. Then we learned that someone who "saw something" said something, and reported Rahami to the FBI, which investigated but determined he was not a threat. Almost immediately the talk turned to giving the FBI more power to investigate more people for longer. No doubt the already bloated watch lists will soon expand, making them even less effective, and our already overburdened law enforcement and intelligence agents will be asked to do even more.
But when what you're doing isn't working, doing more of it isn't the solution. We can't keep responding to attacks the same way and expecting a different result. There is a better way to counter terrorism, and a more effective model that we can adopt, but first government officials must abandon failing strategies.