by Ceylon News, Colombo, November 7, 2016
Pointing out that the Sri Lankan government has not taken any step to include foreign judges, prosecutors and investigators in the war crimes accountability mechanism as agreed in the UN, the Northern Chief Minister C.V Wigneswaran has told a visiting UK Minister on Monday that there would no justice without the foreign input.
Speaking to reporters after meeting UK Minister for the UN and Commonwealth Baroness Joyce Anelay at his office in Jaffna, the Chief Minister said that the discussions focussed on gamut of issues, including the issues faced by women in the north and the presence of 150,000 soldiers.
"We have already stated in the past that justice will not be delivered without foreign involvement in the war crime probe. What we see even now is that the government is not willing to bring in the foreign judges and investigators. I told her that we will … see justice without the foreign input," Chief Minster Wingeswaran said.
"In addition to that, the war crimes should be incorporated into the country's legal framework. It did not exist when war crimes were committed. This should be incorporated. I told her that the government has not done anything in this regard".
UK Minister for the UN and Commonwealth Baroness Anelay is in Sri Lanka on a three-day official.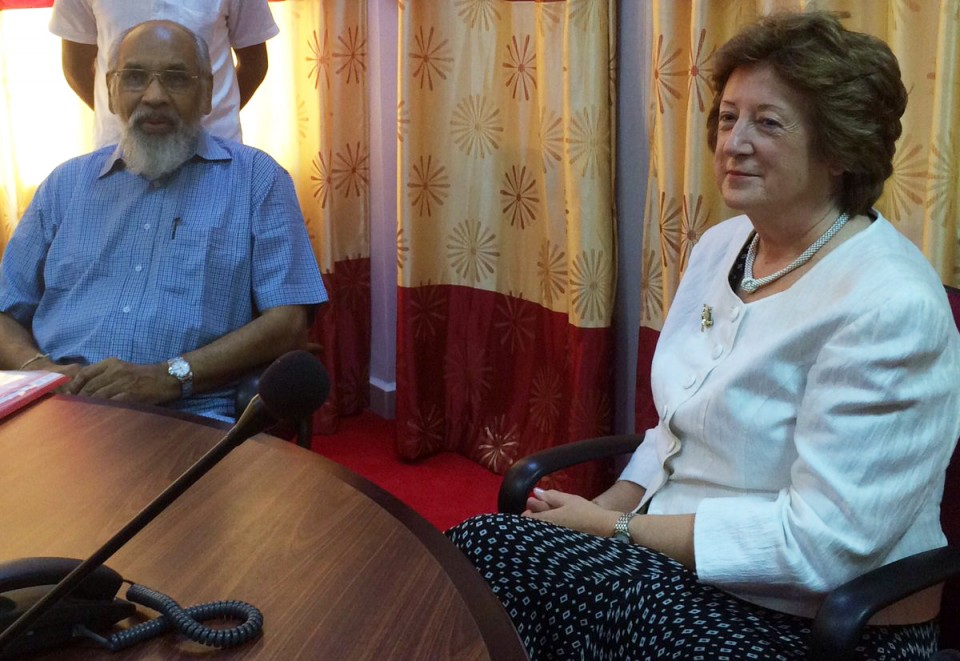 Wigneswaran said that the UK Minister has urged all parties to make compromises when moving towards peace.
"I told her that even when we come forward to make compromises, actions are taken aiming to enslave us. I told her that that actions taken by the South ignore our unique identity and rights," he said.
The UK Minster said that she valued the discussions with Chief Minister Wigneswaran "about challenges and choices faced by the people he represents".
"We have an opportunity here to see peace for the future. And I pay tribute to those corporate on the way that they are prepared to put prejudices aside and work towards the future for the whole of Sri Lanka, but one that respects deeply the Tamil people and their history," she told reporters after the meeting.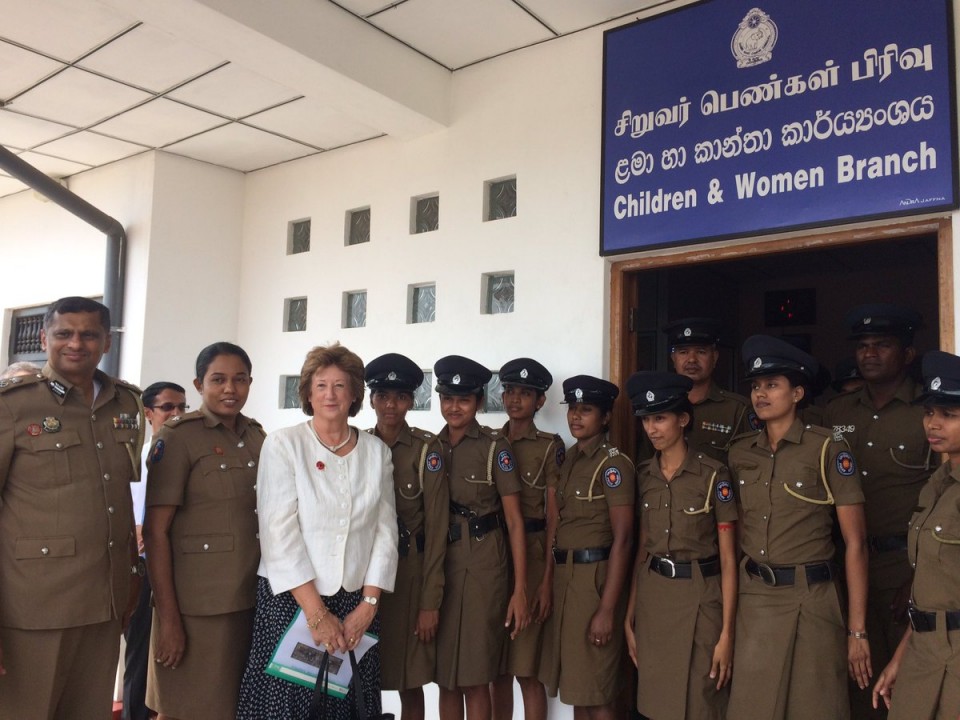 Joyce Anelay is also UK Prime Minister's Special Representative on Preventing Sexual Violence in Conflict and Chief Minister Wigneswaran has also told her about the issues faced by widows in the north, including their safety issues and the necessary action plan to address them.
The UK Minister has said that the UK would be able to help in this issues provided those action plans are made available to it.
In Jaffna, she also visited the UK-funded women and children's branch of Jaffna police station "to increase accessibility and improve 'gender based violence' investigations".