by Spencer Kornhaber, 'The Atlantic,' New York, October 5, 2018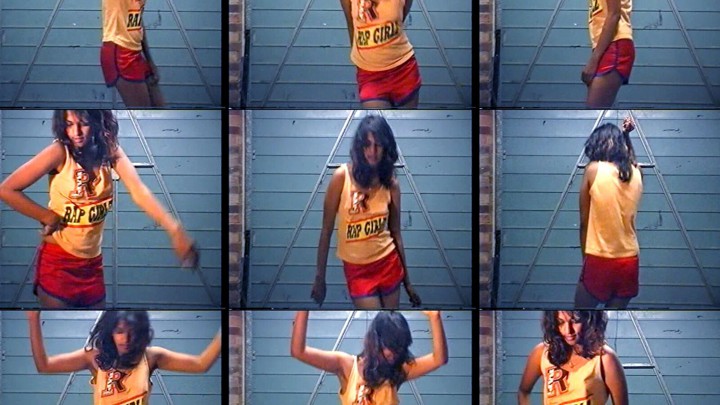 M.I.A. wants to talk foreign policy. I called up the 43-year-old pop star Maya Arulpragasam last Friday to talk about Matangi/Maya/M.I.A., Stephen Loveridge's fascinating documentary about her life. But she immediately brought up the latest news about her birth nation, Sri Lanka, which her family of ethnic Tamils fled amid civil war when she was 10. "I am in New York City, down the road from the UN building, where they just decided that Sri Lanka is giving up on holding anybody accountable for war crimes," she said when I asked where she was talking to me from. "The [Sri Lankan] president just told everyone to fuck off, really."For anyone who's watched Loveridge's documentary, Arulpragasam's interest in the Sri Lankan leader Maithripala Sirisena's speech at the United Nations won't come as a surprise. The film in part spotlights how she tried to leverage her celebrity status in the 2000s to advocate for international intervention on behalf of Sri Lanka's Tamil minority, whose decades-long rebellion was extinguished in bloody fashion in 2009. Arulpragasam's musical career—which she has said ended with her 2016 album, AIM—was marked by a series of scandals (remember when she flipped the middle finger at the Super Bowl?). But for all the attention she kicked up, and for all the frenetic brilliance of her songs, most bystanders remain hazy on her animating causes—a fact she partly attributes to the West's willful ignorance of the wider world.
This conversation has been edited.
---
Spencer Kornhaber: It sounds like what happened at the UN isn't what you were hoping for.
Maya Arulpragasam: Yes, it's unfortunate we're both on the same street this morning and doing opposite things.
Sri Lanka is basically saying, As an independent country, we don't want any foreign powers to exert influence on us. We want the international community to give us room to solve our problems. Yet Sirisena has done zero to respect the Tamil community, nothing to induce healing and reconciliation. The international community shouldn't leave it up to him.
Kornhaber: This is what your documentary is in large part about—your career-long attempt to get the world to care about Sri Lanka. Do you think the film will receive a different response than, say, you did in 2009, when you were protested and dismissed while trying to bring attention to the shelling of Tamil civilians?
Arulpragasam: When I was met with pushback back then, it was by people who had optimism toward state oppression. [They believed] that there would be an effort to change. But after 10 years of waiting for justice, Tamils not being heard, the [increasing] militarization in Sri Lanka, and the country being billions of dollars in debt to China, hopefully people are understanding and won't see me as a flippant pop star who is using this for fame.
A million diasporic Tamil people abroad were silenced when the war ended. They were called terrorists. They were told not to be proud of who they are and their flag. After 10 years of waiting, there's been no progress in the Sri Lankan state getting rid of extremism on their side. Extreme Buddhist chauvinism and fascism is inciting hateful actions toward not just Tamils but Muslims, as well. We've seen Sri Lanka's template spread like cancer to other countries, like Burma. You've had theKilling Fields documentary that's come out. Hopefully these all add to people making the right decision on Sri Lanka.
Review: The excellent documentary "Matangi/Maya/M.I.A." clarifies what the controversial pop star was fighting for all along.
Kornhaber: If people are fans of yours, is it their responsibility to be with you on these issues—to be paying attention and to be vocal on Sri Lanka?
Arulpragasam: I've never asked them to be with me before, but I think I do need them to be with me now. Because especially in America, you can't discuss the concept of activism, standing up against Donald Trump, standing up against a right-wing government, females standing up against sexual violence, or racism, genocide—you can't stand up against any of these things if you don't stand up for somebody else going through the same thing. We live in a global community now. The days of hypocrisy and seeing your problems in isolation are over.
The struggles of the Tamil people connect with the struggles of the spirit of people across the world fighting state oppression. If you are a Tamil, you can relate to what's going on in the African American community in America. You can relate to what's happening in Yemen. You can relate to what's happening to the Rohingya dissidents. It's very difficult to talk about immigration or refugee problems without discussing how people get made to fall into those categories and what makes them refugees.
Arulpragasam: It's very difficult to separate the two. It's a luxury not to be political in your work. If I lived in the land of marshmallows with unicorns flying around, that is what my art would be about. But unfortunately, what I know is what I know. And that's what I make work about. As the only [mainstream] Tamil musician who made it to the West ever, it was not an option to remove that. I just happened to have people who loved me and people who hated me for it. The whole idea is to encourage discussion and give people something they might not get from anybody else.Kornhaber: But when you watch the documentary, do you come to feel like the twists and turns of your career stemmed more from your musical choices or more from controversies outside of music? After the success of "Paper Planes," you made Maya, which was a gonzo, challenging album. But its reception coincided with backlash over a brutal music videoand a New York Times profile.Arulpragasam: It was about all of it. Up to that point, I had a very romantic idea about the West and America and creativity and the internet. I didn't just pick up a guitar and make acoustic music. I brought you an entire brand-new genre. I brought so much to the table that didn't exist before, and that has inspired what you've seen for the last 15 years in the mainstream. They made millions out of my experiences—how I traveled, how I met people, how I was the outcast that had to fight the boring system. I fed this society. I fed the West.

And when it came to the crunch, the West chose to back the oppressors. They backed a genocide. They chose to back the [state] that bombed [hundreds of thousands of] people on a strip of beach. The UN said, Yeah, there's war crimes, but they couldn't really penetrate into changing the Sri Lanka government. Everybody was like, Oh look, it's great they've defeated terrorism. It was heartbreaking to see that the survival of the fittest, survival of the richest, survival of the biggest guns is what people want. To me, that's way more violent than what the Tamil side was accused of.

Do you think I'm going to make a celebratory album after that and give them the same thing I gave them before? Absolutely not. Because you literally are dealing with a separation. It was a divorce. I'm not looking for acceptance. I'm looking to say, as a society, you should make the right decisions.

Kornhaber: As you look around at pop music and hip-hop in the West these days, do you feel influential?

Arulpragasam: Yeah. I think the fact that your charts have been filled with Diplo songs for the last five years is something I did. People being activists overnight is something I did. Where you have mainstream artists—who encouraged girls shaking booties in front of mirrors and singing into hairbrushes for 10 years—turn their fan base into politicized beings, that's my influence, but without substance. It wasn't easy to speak up for all of these things back in 2009. I didn't get invited to the White House. I wasn't given a Grammy, and I wasn't celebrated for speaking out.
Kornhaber: Do you want to talk about any specific examples of political pop that rub you the wrong way?
Arulpragasam: I encourage people becoming politicized. And women being more empowered. But the idea of female empowerment in America excludes the women who are exposed to the heavily militarized Sri Lankan state, who are raping and murdering. Sri Lankan women are not invited to that conversation about feminism and uprising and empowerment, because that conversation is being held in America. When will these women get brought to the table to join in that conversation? How do we open up that discussion so it doesn't only include shiny Hollywood girls?Kornhaber: Do you worry it's going to be even harder to get Westerners to care about these issues when all eyes are on the crises in America under Trump?Arulpragasam: They need to understand the root of Donald Trump: not being conscious of your effect on the world, and not being conscious that you have been living the good life the last 20 years and that the wars across the world have helped the American economy. Greed is what put Donald Trump there. The obsession with our celebrity culture is what put Donald Trump there. All of these things are what we champion in the mainstream—through movies, through music, through the news.

Everyone has to be more conscious of what we support. You don't like refugees; you don't like immigrants? Well, stop creating them!

Kornhaber: Do you take inspiration from any figures in musical history who've changed public opinion with their work?

Arulpragasam: Back in the day, I romanticized American artists who worked together through music to change the culture to oppose the Vietnam War. I don't think that's happened since. It'd be a beautiful thing if that could happen again, to where citizens are that empowered and artists encourage change. But that's real change, where you can actually stop people from dying and not look after the interests of just America.

Now [the U.S. government is] talking about getting rid of the International Criminal Court. And that's what [the international community] told the Tamils was the solution: Don't worry. Just lose, just die, and then spend 10 years trying to get somebody convicted in the criminal court. Then, boom, out of nowhere Trump comes in and says, That thing is bullshit. So we're left with nothing. This is why Americans and my fans need to know that everything is connected.

Kornhaber: The documentary is such a personal story, delving into your life and your family. Is that personal approach the best way to get people to care about big issues?

Arulpragasam: What happened to [the] Tamils is a collective experience. It's not just an individual experience. But right now, discussing individual experiences has become trendy in America. So even when documenting human-rights violations by the Sri Lankan government, we had to reduce it to talking about it on a personal level: [This person] from this little village was raped by the Sri Lankan government and here's her particular story. You have to isolate the experience in order to communicate to the West, because, at the moment, that's how they're engaged in the rest of the world. Whether you're a girl from Saudi Arabia who can drive, a girl from Pakistan who's wanting to wear a short dress on Instagram, a trans girl in New York, or a woman who's pro-abortion in South America, you cannot be a movement. You have to reduce it to personal stories.
Kornhaber: You don't think the appeal of personal stories is a timeless, universal thing?
Arulpragasam: It is, but I'm also conscious of the fact that what the Tamils experienced, they experienced collectively. Tamil refugees who moved out of Sri Lanka to become the diaspora that's all across the world—that's something they experienced together. Even though individually their stories vary depending on what country they landed in, there is a collectivity about it that I think is also important.My film is individual but collective at the same time. I am a Tamil, and I am a refugee, which there are many of. But I'm also a pop star, which is a singular experience on the planet. There is no Tamil pop person. It's not even that I am isolated as a Tamil, a brown-skinned woman, or an Asian in general. And that's fucking mind-blowing. When you're straddling collectivity and individualism, I suppose I have to be extreme cases of both.Kornhaber: Which means the question of whether you're actually retired or not is a significant one.

Arulpragasam: Yeah, Steve [Loveridge] was expecting me to die for a better ending to the film. I just told him that wasn't an option. It's like, if you go, there isn't another one to replace you. It's not like there's an industry of Tamil musicians in the West who could represent the same thing. So here we are. M.I.A. can't quite go MIA still. Now and again, I've got to step back in the ring.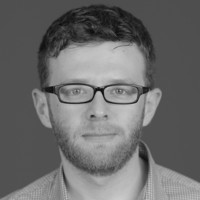 We want to hear what you think about this article. Submit a letter to the editor or write to