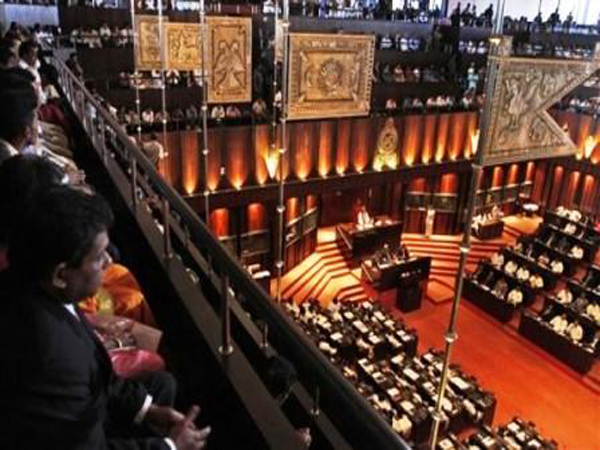 The Government today informed Parliament that it needs to convince the world that it has a judiciary that is competent, independent and impartial which can rank among the best anywhere in the world
Foreign Minister Mangala Samaraweera said that it needs a good judiciary in order to convince the international community that Sri Lanka is quite capable of dealing with human rights concerns on its own, through domestic mechanisms.
"An international inquiry, initiated last year, is now currently nearing completion. The results of this inquiry could lead to Sri Lankan armed forces and other civilians appearing before an international tribunal, unless tangible steps are swiftly taken to restore judicial credibility.  It is the previous administration's failure to set-up credible domestic mechanisms that has led to our current difficulties. It is the current government's position that the most effective way of beginning the process of healing between communities and preventing international prosecution, which many feel would be a violation of sovereignty, would be to institute a credible domestic mechanism as soon as possible," he said.
Samaraweera said the challenge today is to ensure that Sri Lanka is able to effectively enjoy the rights, privileges and benefits of re-entering the community of civilized nations and ensure that Sri Lanka, as a country, do not suffer economic sanctions, ill-dignity and a tarnished reputation because Sri Lanka fears justice or because Sri Lanka is too short sighted to be able to pursue that justice in a credible manner.
"Because of the many regressions we have made, we have a long way yet to go before we can change perceptions and prove that we as a country can institute a domestic mechanism that is as effective and as just as any proposed international mechanism. We hope that under the new Chief Justice, and the reforms we propose to introduce, that we will be able to raise the judiciary from the depths to which it has sunk to one that conforms to contemporary international standards and the essential requirements of a democratic, multi-ethnic, multi-religious and multi-linguistic state.  That is the principal reason for my intervention in this debate," the Foreign Minister said.
The Foreign Minister also defended the removal of Chief Justice Mohan Peiris saying he has acted in complete violation of the International standards of Judicial Conduct and therefore cannot be expected to command the respect and confidence of the international community, or of any honest Sri Lankan expecting accountability and transparency in a court of law. (Colombo Gazette)