During my last visit to Jaffna in March 2004, I had the good fortune to meet Prof. Arunasalam Sanmugadas and his wife Manonmani Sanmugadas. When both of them were living in Tokyo, 30 years ago (circa late 1980s, while carrying out their collaborative research with Prof. Susumu Ohno, on the linguistic and cultural links between Tamil and Japanese languages), I became acquainted with them. In fact, Mrs. Sanmugadas is a distant relative of mine. During that visit, Prof. Sanmugadas gave me a complimentary gift copy of his Festschrift issue (published in 2001), to mark his 61st birth anniversary. Though this book have occupied a special niche in my Sri Lankan book collection, I have postponed reviewing this work, due to other commitments.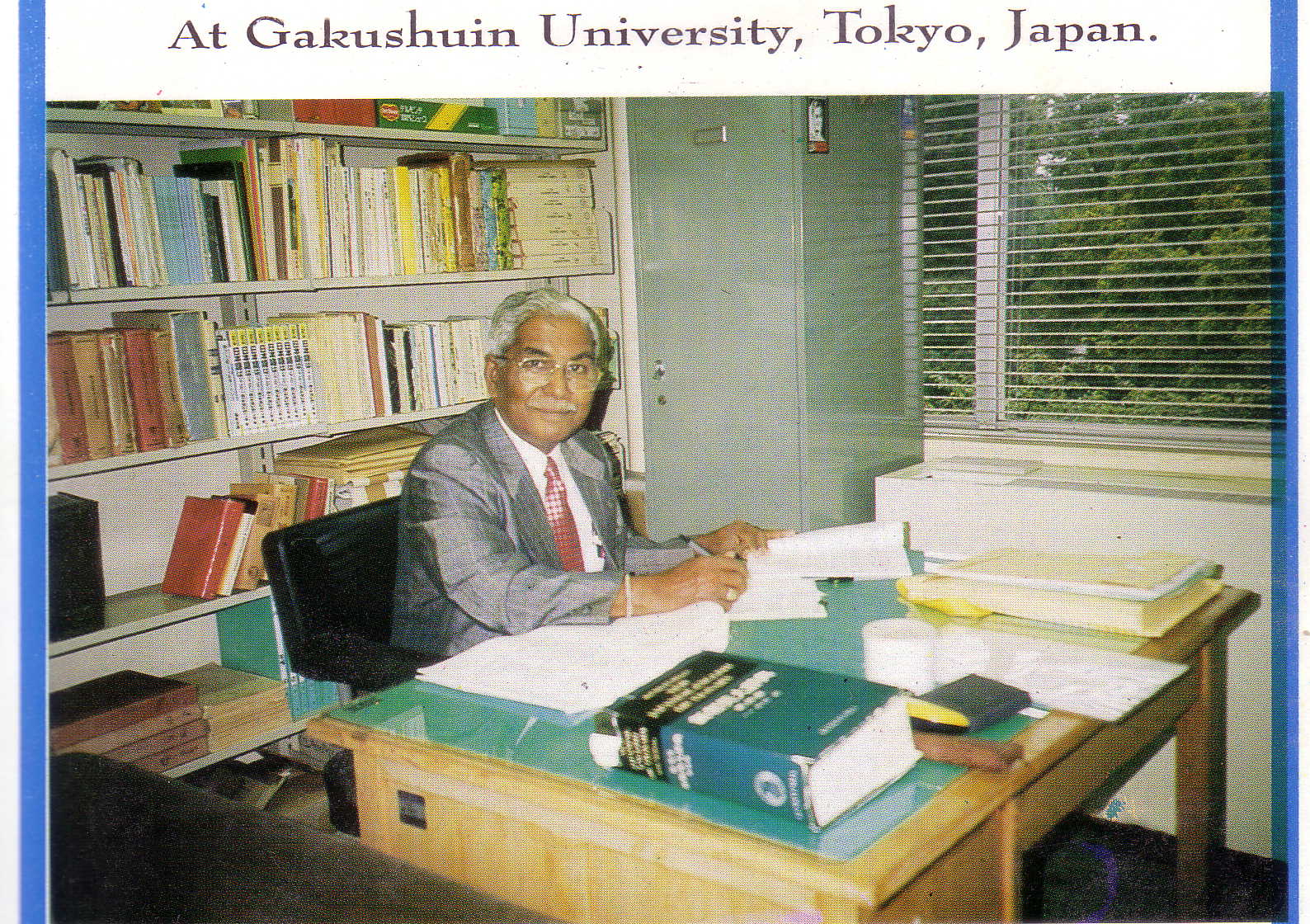 Prof. Sanmugada, Gakushuin University, c. 1987
Though this brief note is not a review of Prof. Sanmugadas's, I had felt that one of his essays written in Tamil on Saiva Temples in the Jaffna Region deserves a digital record, for wider readership. Thus, I scan and provide a PDF file of this vital document. What I found interesting was the appendix he had compiled, listing the names and locations of 449 Saiva temples. For those living in the diaspora now, simply reading the names of these temples may elicit nostalgia of the days and nights spent around the neighborhood, during festival days. Though this temple list was published in 2001, now after 16 years, how many of these temples are still functional, and how many have been destroyed during the Eelam War IV period and fell into inactivity deserves attention.
PDF Download: Saiva Temples in the Jaffna Region – A count (Tamil; 2001; 17MB)
For wider readership, I provide an English synopsis of Sanmugadas's article here. Saiva temples in the Jaffna region can be classified as follows:
Sivan temples
Amman temples
PathirakaLi ambal temple
Pillaiyar temples
Murugan temples
Krishnan temples
Iyanar temple
Nagathambiran temple
Kannagai amman temple
Vairavar temple
Peichi-amman temple
Pootharayar temple
Thurkai ammal temples
Muniappar temple
Alvar temple
Even among these, Sivan temples can be further sub-classified as:
Vaitheeswaran temple
Sri Nadesar temple
Ponnambalavanesar temple
Kailasanathar temple
Kasivisvanathar temple
Kathiramalai Sivan temple
Ambalavanesvarar temple
Pasupatheesvarar temple
Thanthonri-esvarar temple
Nadaraja Ramalinga swami temple
Research on Saiva temples had appeared under four contexts. These are,
During the restoration events of temples, which had received natural and un-natural destruction.
During research on historical, archeological records of specific temples.
During anthropological research on the reliability of folk legends attached to some temples.
During sociological research on the contributions of temples to the society.
Also, Prof. Sanmugadas had stressed the lack of interest and opportunities (financial and otherwise) for comparative research on Saiva temples in the Jaffna region. Lastly, one citation in his study makes reference to a compilation of Hindu temples in Sri Lanka, published by the Ministry of Hindu Cultural Affairs and Regional Development in 1984. This publication also deserves digital preservation. How can one get hold of this publication seems to be a dilemma now.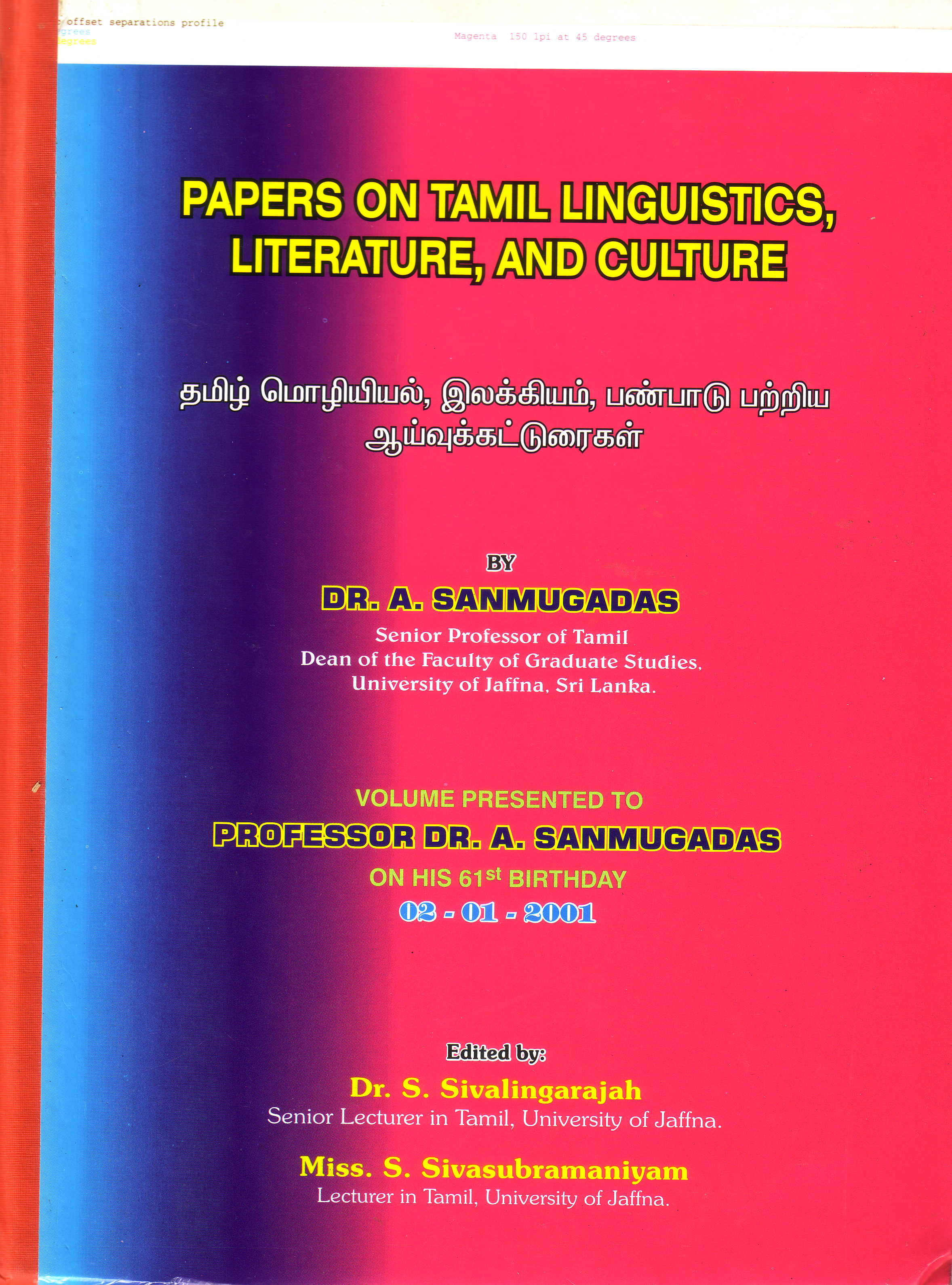 Cover