Narrated With Poignancy And Hilarity
by Sreevalsan Thiyyadi, 'Outlook India,' January 28, 2018
It was on this date nine years ago that immigrant Sri Lankan Tamils in Canada intensified protest against a "genocide" of their community in the Northern Province of the island-nation. Appadurai Muttulingam's stories take a kaleidoscopic view on their everyday lives—and beyond that.
For someone who has carried a gun for 20 years, it feels "strange" to be without one. Seelan's stray statement during a conversation with his mother in Canada where he has just landed functions as the key for the author to narrate the protagonist's past life as an LTTE soldier back in the family's native Sri Lanka.
It had been a combat-riddled routine for the man right from his late teenage when he joined the militant outfit that was formed in 1976 to secure an independent State for the Tamils in the north of the island-nation. As Seelan went missing and his parents lost hope of tracing the boy, they migrated to Toronto. Then, after the civil war for an Elam ended unsuccessfully for its fighters in summer 2009, Seelan was located in a rehabilitation camp. From there, he has been flown into the multi-ethnic trans-Atlantic country, the world's second-largest by area.
The mansion his businessman-father has built in Canada astounds Seelan. The parent expects the son to assist him in the factory, but Seelan shows no signs of even acclimatising himself in the 'foreign' country. Chilly Canadian April is when he still goes out to stare at the sky and "listen to the sounds" of the month that is pleasant in tropical Ceylon. Such ways annoy his mother, who later poses a question that further irks the son: "What did you do on your days-off?" For, armed fighter has no holidays—anywhere in the world.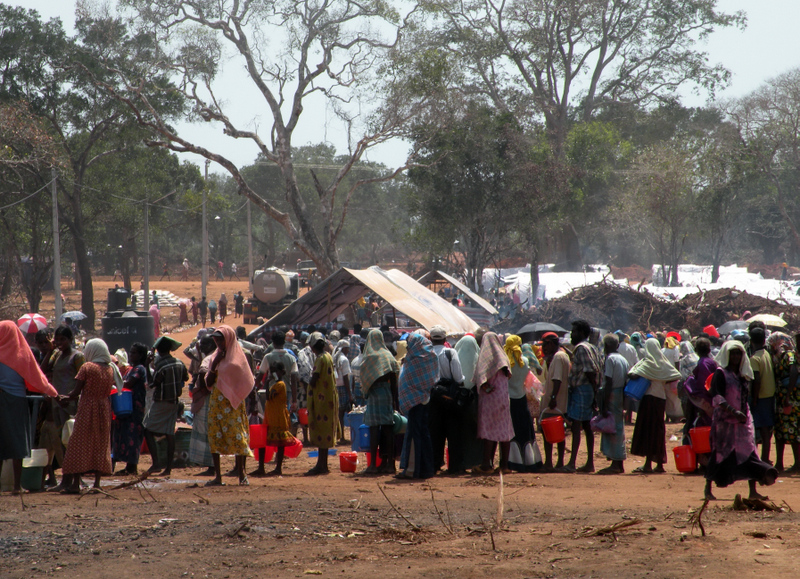 Weeks later, the ex-Tiger yet again disappears. This time, never to return. The story ends thus: "Seelan's snow-covered body, which was born in Mayillidi, Yazhppanam and which escaped Mullivaikkal and reached here via Thailand, was now laid to rest in Toronto. He finally had a piece of land that truly belonged to him…"
'The Good Earth' is among 19 such stories by Appadurai Muttulingam, who was born five years after an American novel by the same name won the Nobel Prize in 1932. The Toronto-settled Sri Lankan Tamil's collection has recently been published by Delhi's Ratna Books as After Yesterday, translated by Chenaiite Padma Narayanan.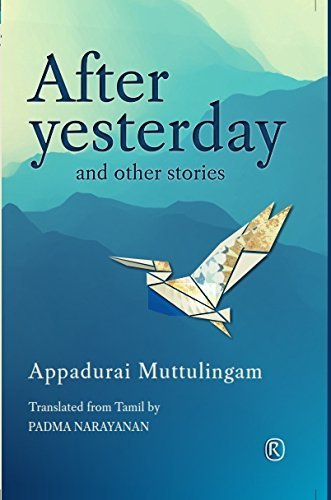 The title-name short story has its main character—again a Lankan Tamil in Canada—contrasting in its character(s). 'After Yesterday' is far from misery—and chiefly portrays a woman, who is elderly as well. Yet, she somewhat smoothly adapts to the conditions of the new country she seems destined to live in. Mama (or mother, as the character is referred to) is "baffled" that, say, no device or facility at her new home in the continental-climate country has locks—something so essential to the gates, doors, table-drawers and storage-boxes back in her Colombo.
Such an opening account sets the kind of intended humour, which sustains suitably with the progress of the story. Evangelists, who had managed to make certain advances into the old soul with their successive visits where Mama treats them with oriental courtesies, finally face a snub—from none other than her son: a seasoned Canadian Lankan. He first sent his mom back to Colombo and now smartly packs off the gospeller trio. The parting shot is witty: "After Mama left, for the first time I locked the door and secured the bold before I went to bed."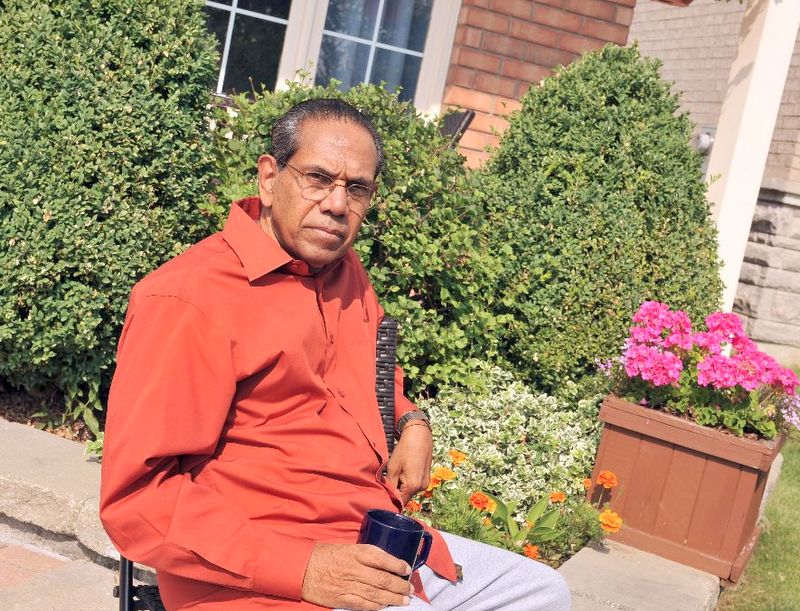 Even more chucklesome is 'Use Your Brains'. The story sets eyes on a Lankan Tamil-origin mid-teen schoolgirl, who is eager to win over her Ukranian classmate, a stunner who enjoys the fanfare of several female students in the campus. The divorcee mother of Anashuya—called Ann by her friends including the tall and blue-eyed Alec from the eastern European country bordering Russia—would constantly advise the daughter, with a cryptic end that Muttulingam encapsulates, "If a girl needs to get things done, she had two choices: one was to use her brains, and the other was, well, to use another part of the female anatomy."
Ann does snatch Alec's love from her 'rival' Samantha (who, as if for a change, isn't a refugee in Canada). The boy was to learn more about isotopes from science-loving Ann, and together they sit for a debut 'class' in the basement of her home one day at a time she knew the mother would be away. Just as there emerged a chance of Alec getting physical with Ann, she hears someone opening the front door. The stealthy steps were of her mother's—and there is a "male form, too". Amid Mama's "laughter" from upstairs, the Ukranian boy manages to flee.
Again, opposing the above spirit comes 'The Witch's Sister'. It's the tale of a rich book-editor woman, who finds a likeable a Lankan in Canada where both happen to meet. The refugee impresses the 'madam' with her efficiency as a help at her home for tasks starting from making furniture to laying tiles on the kitchen floor—where, by then in love, they end up lying in a passionate embrace. Only to soon suffer the pangs of separation following the man's unexpected deportation to his native island.
Such a climax juxtaposes with that of the central young man and the woman in 'The Girl On The Train', which ends merrily. The two had met a couple of times on a suburban train in Milan where they were struggling to make both ends meet, but the impressions of those unsure and fleeting glances are now brightened as they potentially unite as citizens of Canada, where they had just sung together the national anthem at a public gathering.
Perhaps a more sublime worldview of Muttulingam comes subtly yet strikingly in 'Bodyguard'. A chunk of the story is on a boy's fascination for a same-age girl, who he would follow her harmlessly on her return from school to home in their Lankan village for a year. Over no less than a decade later and living in the West as a man who married another female, his little son asks with a world map in front of him, "Papa, have you ever travelled?"
In tacit reference to his islander-time romance as a 17-year-old, the father replies "1600 miles". The toddler is curious: "How long did it take for you to get there?" The man's reply is sarcastically philosophical: "Twelve days, my son, is not all that long a time to discover truth." In front of them, there is an ant crawling on the map. It "without taking part in our conversation, all by itself…was crossing the Atlantic Ocean."
Muttulingam, now 81, was born in Jaffna's Kokuvil—and had emerged on the Tamil literary scene in the 1970s, only to take a quarter century's break and come back even more impressionably. 'The American Girl', which Penguin Books had published in its 2014 anthology and is the last story this 200-page book (Rs 299) that views at settlers round the globe, exemplifies the ability of the writer to treat mankind with a saint's compassion as well as detachment simultaneously.
Buy book at https://www.amazon.in/After-Yesterday-other-stories-Stories/dp/9386600455
Author's website: http://amuttu.net/