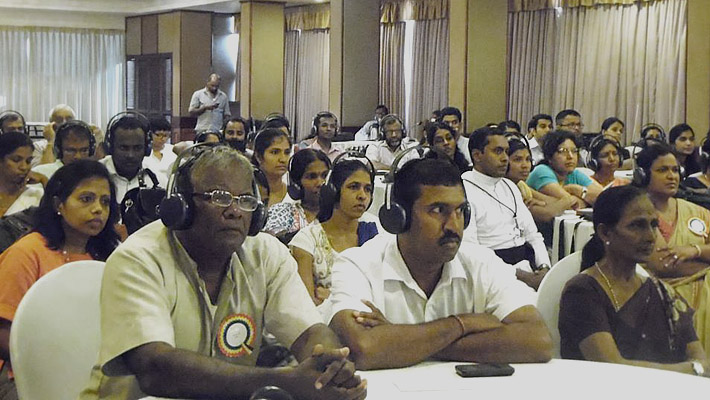 A collective of Tamil organisations representing the war affected in Sri Lanka's north has expressed doubts about the governments stance on its understanding and approach to the war crimes probe proposed by the United Nations.
In a meeting with Foreign Minister Mangala Samaraweera on 29 October in Colombo, the Tamil Civil Society Forum (TCSF) has handed over a discussion note outlining their questions, concerns and expectations about the victim consultation process with regard to the resolution adopted by the United Nations Human Rights Commission in September.
'Mixed signals'
The  resolution on accountability for the war crimes and human rights violations during the Sri Lankan civil war revealed by a UN investigation, strongly called for victims participation in a Sri Lanka led judicial process with "Commonwealth and other foreign judges, defence lawyers, and authorized prosecutors and investigators".
In the discussion note reproduced in full below, TCSF  highlights that the government has been sending 'various mixed signals' on the international involvement in the process.
It says, "One cannot have a process of truth and reconciliation without being honest and truthful about the objectives and aims of the process".
Tamil Civil Society Forum 2015 victim consultation process questions_expectations_and_concerns