by Tamil Centre for Human Rights, Paris, February 3, 2022
A book in English and in Tamil has been released by France-based human rights activist cum Freelance research analyst S. V. Kirupaharan – KIRUPA. The book's title is Reaching towards justice: Reality revealed – a Socio-politico-historical perspective.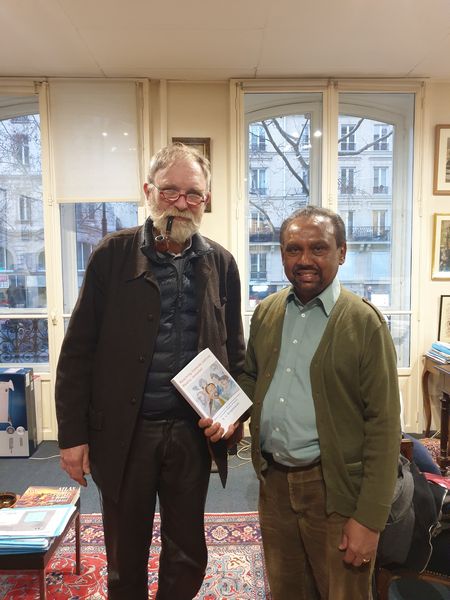 Due to the sudden rise of the Covid pandemic in Europe, the book launch supposed to take place in the French capital Paris on 14th January 2022 in a grand-hall with many well known human rights activists, journalists, lawyers, members of parliament, academics, educationalists, professionals, friends and others, was postponed indefinitely. 
However, the book was released, after handing over the copies in English and Tamil to a few important individuals in Europe and UK. 
According to Kirupaharan, his book "Reaching towards justice: Reality revealed" contains selected articles of his decades of writings in English and Tamil published in well-reputed print, as well as electronic/online media around the world.  
The books are dedicated to his parents late Mr Visuvalingam, retired Education Advisor to the Education department in the Ministry of Education, Sri Lanka and late Padmasani Visuvalingam. Also the book is dedicated to his wife Deirdre McConnell who encouraged and helped Kirupa to bring out this book. The cover of the book was designed by Deirdre, based on the idea and wish of Kirupaharan. It is called 'Kirupa with his protectors'. 
The books in English and in Tamil do not consist of exactly the same articles, except a few which are the same in both.  
The contents of the book include: (1) UN and international affairs; (2) Concerning Sri Lanka; (3) Concerning India; (4) General Subjects and (5) Media coverage (both applauding & critical) and old paper cuttings matters including writings from his teenage years.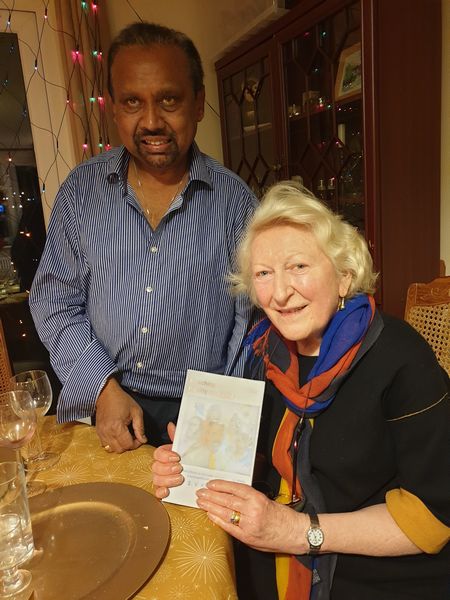 Kirupaharan said that this book is published to give information to the future generation, to provide further educational material for those who have knowledge about the ethnic conflict in Sri Lanka and to explain possible ways forward on the ethnic conflict in Sri Lanka. 
Kirupaharan is a member of many internationally reputed media and human rights associations in Europe, United Kingdom and other countries. He is the founder General-Secretary of the Tamil Centre for Human Rights – TCHR established in France in 1990. 
Endorsements were written to the English book by : Dr. Nihal Jayawickrama, (Rappoteur UN-sponsored Judicial Integrity Group; formerly Permanent Secretary to the Ministry of Justice Sri Lanka and Associate Professor of Law); –  Prof. V. Elaguppillai, (Emeritus Professor of Carlton University, Canada; University of Penang, Malaysia; University of Zambia and Senior Scientist (Retired) Atomic Energy Commission, Canada); and Chandima Withana, (Managing Editor, LNW Media Network Ltd, London / Colombo).  
The Tamil book was endorsed by Mr V Thevaraj, (well known Tamil journalist, former Editor in Chief of 'Virakesari Weekly Section' and Managing Director and Editor in Chief of 'Voice of World Network Pvt Ltd); Mr Bharathy Rajanayagam,  (veteran Tamil journalist and former Editor of 'Thinakural weekly section'); and the IBC News group (IBC Tamil TV, Radio, LankaSri, Tamilwin,etc)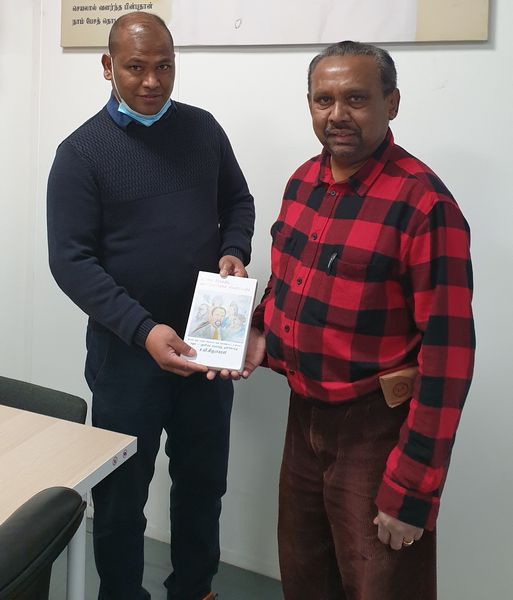 In his acknowledgements Kirupa thanked all the media which have published his writings and individuals who have encouraged him over many years to publish this document. Special thanks were given to all those who supported his daily routine tasks directly and indirectly from various countries. 
Books in both languages will be in circulation soon in Europe, UK, Canada, Australia and other countries.
For contacts:  
(PR/TCHR/BL2022-02-03)