by Victor Rajalingam, May 30, 2022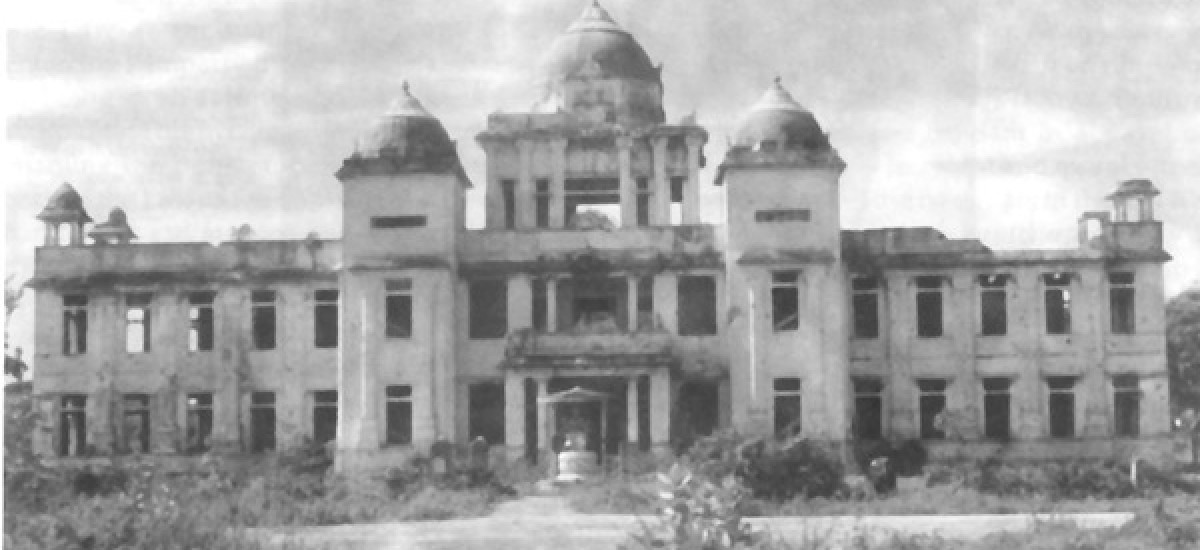 The Jaffna Library after it was burnt down.
The burning of the Jaffna Public Library took place on the 31st of May, 1981, when an organized mob of Sinhalese individuals went on a rampage, burning the library. It was one of the most violent examples of ethnic biblioclasm of the 20th century. At the time of its destruction, the library was one of the biggest in Asia, containing over 97,000 books and manuscripts.
This brutal act of violence was carried out, not by a bunch of nameless hooligans, but by hundreds of government officers who came to oversee an election with the guidance of two senior Sri Lankan Cabinet Ministers, Cyril Mathew and Gamini Dissanayake. For the Tamil people in Jaffna this was only one example, which proved the grand scheme of massacre in Sri Lanka.    (Wikipedia )
——————————————————————————————-
by Journeyman Pictures, Australia, uploaded
Jun 21, 2016, filmed in 2009?
The burning of a Tamil library may have been the catalyst for the decades-long Civil War in Sri Lanka.
For similar stories, see:
Sri Lanka's Brutal Ethnic Struggle https://www.youtube.com/watch?v=EuwlO…
5 Years On: Why Sri Lanka Should Open A War Crimes Inquiry https://www.youtube.com/watch?v=wBkP3…
An Island Divided: Sri Lanka's Ongoing Civil War https://www.youtube.com/watch?v=ENwC0…
Subscribe to journeyman for daily uploads: http://www.youtube.com/subscription_c… For downloads and more information visit: http://www.journeyman.tv/film/4414 Like us on Facebook: https://www.facebook.com/journeymanpi… Follow us on Twitter: https://twitter.com/JourneymanVOD https://twitter.com/JourneymanNews Follow us on Instagram: https://instagram.com/journeymanpictures
After 26 long years of bloodshed, the Sri Lankan government has finally defeated the Tamil Tigers. But did the destruction of a treasured Tamil library 30 years ago help spark Sri Lanka's civil war? Jaffna's public library was revered in the Tamil community. But when 3 Sinhalese police were shot in 1981, the library was torched in revenge. "The burning was a cultural genocide" tells Former Municipal Commissioner C.V.K. Sivagnanum. The library has now been rebuilt but many Tamils feel it's an attempt to whitewash the past. "They had made a clear, planned effort to eradicate the historic event."
SBS Australia – Ref. 4414
Journeyman Pictures is your independent source for the world's most powerful films, exploring the burning issues of today. We represent stories from the world's top producers, with brand new content coming in all the time. On our channel you'll find outstanding and controversial journalism covering any global subject you can imagine wanting to know about.
---