After the End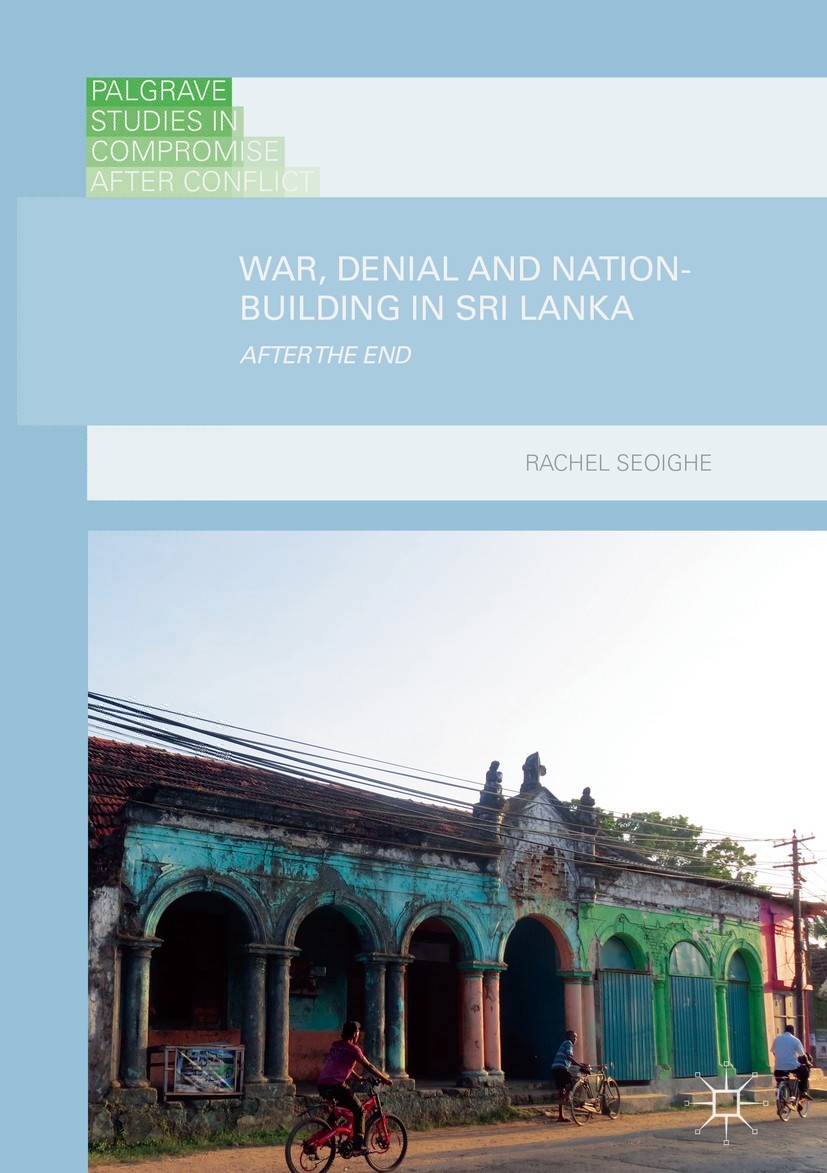 by Rachel Seoighe, Palgrave Studies in Compromise After Conflict, Palgrave MacMillan, Dec. 5, 2017
Abstract
This book begins from a critical account of the final months of the Sri Lankan civil war, tracing themes of nationalism, discourse and conflict memory through this period of immense violence and into its aftermath. Using these themes to explore state crime, atrocity and its denial and representation, Seoighe offers an analysis of how stories of conflict are authored and constructed. This book examines the political discourse of the former Rajapaksa government, highlighting how fluency in international discourses of counter-terrorism, humanitarianism and the 'reconciliation' expected of states transitioning from conflict can be used to conceal and deny state violence.
Drawing on extensive interviews with activists, academics, politicians, state representatives and international agency staff, and three months of observation in Sri Lanka in 2012, Seoighe demonstrates how the Rajapaksa government re-narrativised violence through orchestrated techniques of denial and mass ritual discourse. It drew on and perpetuated a heightened majoritarian Sinhala-Buddhist nationalism which consolidated power under Sinhalese political elites, generated minority grievances and, in turn, sustained the repression and dispossession of the Tamil community of the Northeast. A detailed and evocative study, this book will be of special interest to scholars of conflict studies, political violence and critical criminology.
eBook ISBN978-3-319-56324-4
DOI10.1007/978-3-319-56324-4
Hardcover ISBN978-3-319-56323-7
---
Dr. Rachel Soighe's Ph.D. thesis, King's College, London, 2016
Without "Our Undisciplined Army": Conflict, Denial and Nation-Building in Sri Lanka
https://kclpure.kcl.ac.uk/portal/files/57627466/2015_Seoighe_Rachel_ethesis.pdf
In 2009, three decades of conflict came to an end in Sri Lanka. The final six months of the war between state forces and the Liberation Tigers of Tamil Eelam saw extensive violence against the Tamil population of the Vanni region. Informed by discourse analysis and qualitative interviews conducted in Sri Lanka, this thesis examines the manufacture of consent for a military solution under the current Rajapaksa government and the suppression of Tamil political agency post-war.
After the end of the civil war, a national security state was established in Sri Lanka, incorporating a militant and anti-minority Sinhala-Buddhist nationalist ideology. This thesis provides an analysis of triumphant and antagonistic processes of post-war 'Sinhalisation' in the nascent Tamil Eelam. It demonstrates Sri Lanka's rejection of liberal conceptions of peace-building and transitional justice, and reveals the state's actions and rhetoric in this regard as strategic performances, designed to avoid accountability and international censure. Engaging themes of language, power and nationalistic performativity, I explore political discourse, state terror and state-corporate collusion, and the authorship of a 'national story' for the post-war nation-building project.
I provide a genealogy of the country's competing nation-building processes and attendant political violence – both state-orchestrated and Tamil, and the historical expansion of mechanisms of social and discursive control. The draconian laws introduced to tackle 'Tamil terrorism' have persisted beyond the end of the civil war, as have extra-legal practices designed to terrorise the population. I examine the various ways in which the Sri Lankan state relies heavily on state denial and the manipulation and reinterpretation of events, often facilitated by public-relations companies.
By describing militarisation, the post-war detention and surveillance of the Tamil community, and state-run projects designed to politically neutralise and culturally erase Tamil life, I examine the post-conflict reconfiguration of Tamil political agency and the potential of the newly established Tamil-led Northern Provincial Council.