A look at their use by the Sri Lankan army
by Tamil Guardian, London, March 2, 2022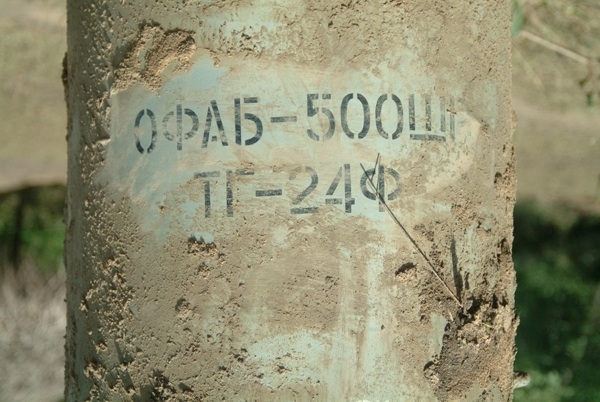 Russian manufactured cluster bombs used by the Sri Lankan military, photographed in Vanni, 2008.
As Russia continues its offensive in Ukraine, it has been accused of launching deadly types of weaponry during its assault – thermobaric and cluster bombs.
This week, Amnesty International said drone footage from the aftermath of a Russian strike on a school, showed cluster munitions had been deployed and may constitute a war crime.
"There is no possible justification for dropping cluster munitions in populated areas, let alone near a school," said Agnès Callamard, Amnesty's Secretary-General. "This attack bears all the hallmarks of Russia's use of this inherently indiscriminate and internationally-banned weapon, and shows flagrant disregard for civilian life."
Meanwhile, Ukraine's ambassador to the United States, told reporters that Russia had used a thermobaric weapon, nicknamed the "vacuum bomb", on an attack that killed 70 soldiers earlier this week.
Both types of weaponry have been used around the world before, including in Sri Lanka. We look back at their deployment by the Sri Lankan military.
Russian-made cluster bombs in Sri Lanka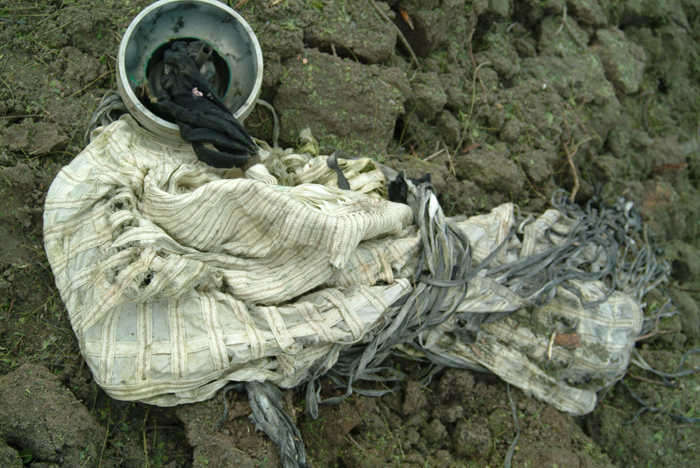 A parachute used to drop cluster container and the remains of the exploded case which carried bomblets in Vanni, 2008.
Cluster munitions are a form of explosive weapon that scatters sub-munitions or "bomblets" once fired. The bomblets can be dispersed over a wide area and some can fail to explode, meaning they remain lodged and armed for years after their use.
Though, an international treaty the Convention on Cluster Munitions (CCM) was signed in 2008 prohibiting their use, several countries, including Russia and Sri Lanka are not signatories.
In 2016, leaked photos appear to confirm the use of cluster bombs by the Sri Lankan government during the height of a large scale military offensive in 2009, which saw the death of tens of thousands of Tamil civilians.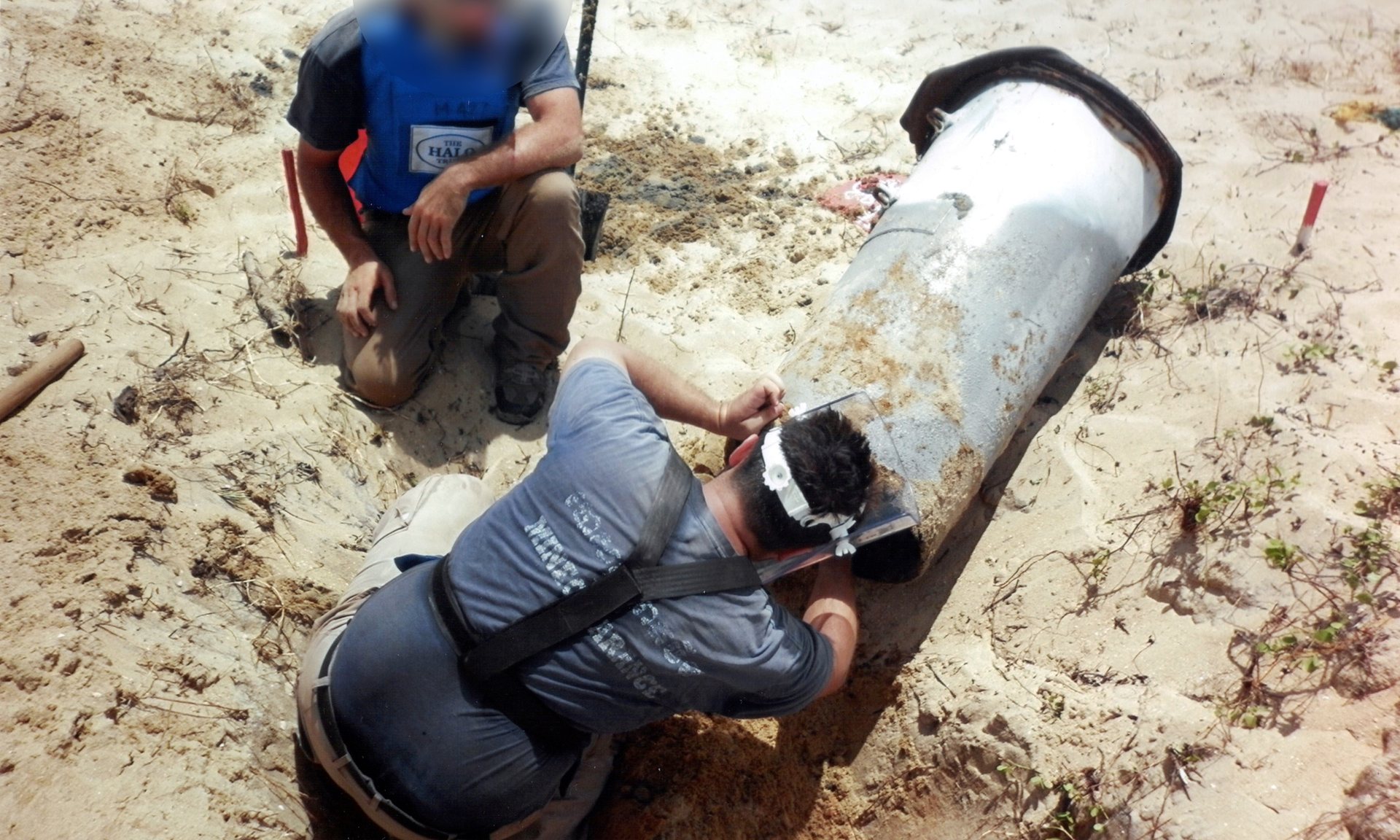 Deminers unearth a RBK-500 AO-2.5RT cluster bomb near Chalai. Photograph: The Guardian/Together Against Genocide
Photographs obtained by the Guardian show demining teams excavating cluster munitions from Kilinochchi and Chalai in Mullaitivu, sites of heavy bombardment by Sri Lankan forces during the armed conflict.
Leaked by a former employee of the Halo Trust to non-governmental organisation Together Against Genocide, the munitions in the photographs were identified by a senior weapons researcher at Human Rights Watch as "Russian-made cluster bombs and unexploded cluster submunitions".
The former MAG official told the Guardian that cluster bombs had been found in a "densely civilian-populated area" in one of the 'No Fire Zones' near Puthukudiyiruppu.
His testimony adds to the large number of witness accounts that confirm the Sri Lankan government used cluster bombs during the final phase of its large-scale military offensive.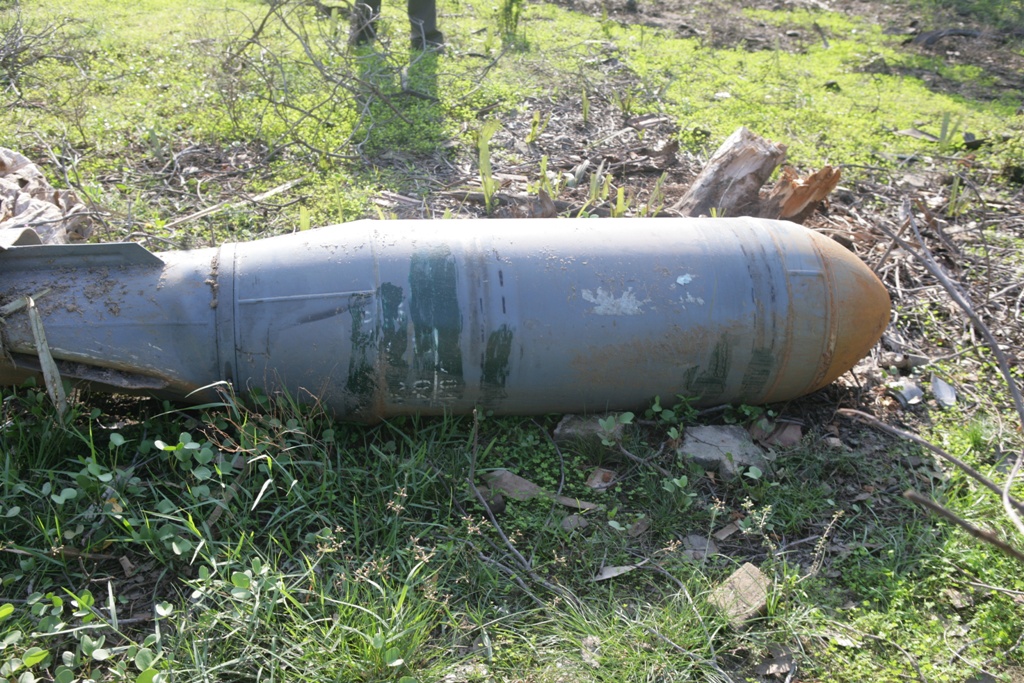 Unexploded, unopened cluster bomb container, photographed in Vanni, 2009.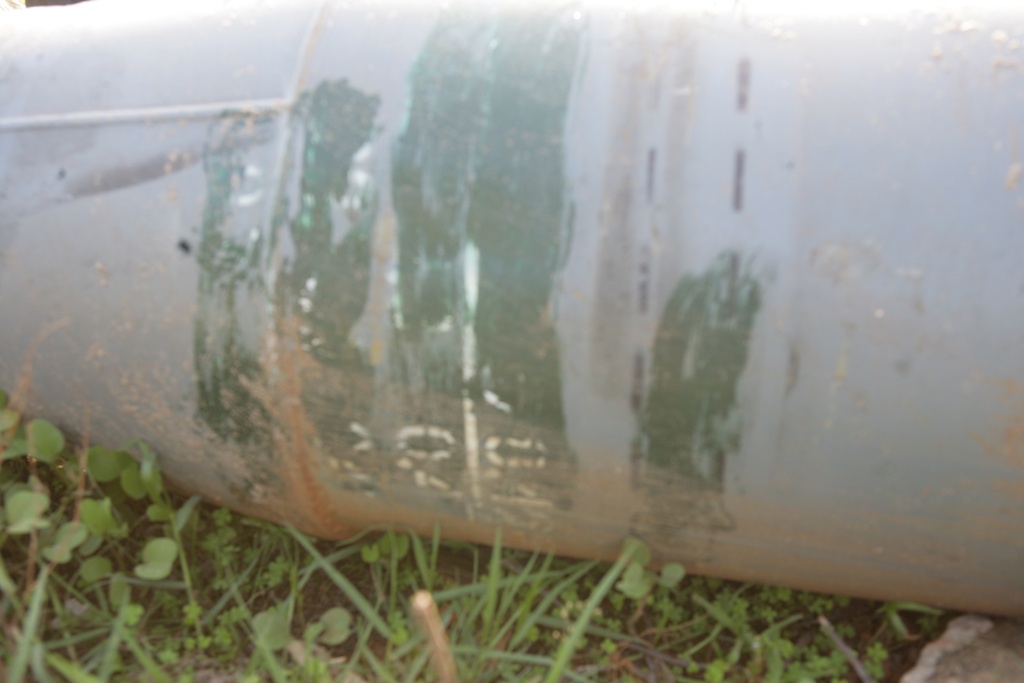 Russian markings masked by paint.
Witnesses who testified before the OHCHR Investigation on Sri Lanka (OISL) also reported cluster the use of cluster bombs, referred to by some as "Koththu Kundu", on civilian populations, including hospitals.
During the height of the bombardment, then spokesperson for the UN Gordon Weiss stated that cluster munitions had been used to attack one of the last functioning hospitals in the war zone, killing dozens of patients.
Previously the Sri Lanka Campaign for Peace and Justice released a series of witness stories from the final war zone, which included testimony of a cluster bomb attack.
"The main bomb explodes in the air and splits into many pieces," the witness said. "One kind of cluster bomb, used in Iranaipalai, produced colorful ribbons. Children were attracted and picked pieces up; as they handled the pieces they exploded."
One witness told the Guardian that "the cluster bomb would explode high up and small explosions would hit trees and people."
"There would be a smell that would turn your stomach."
In those incidents too, Russian made cluster bombs were reported to have been deployed by Sri Lankan forces. In later attacks, the Russian language markings had been painted over on the munitions before they had been fired.
Ukrainian and Russian thermobaric weapons in Sri Lanka
Thermobaric weapons, also known as aerosol bombs or vacuum bomb, are explosives filled with a fuel and chemical mix. On impact the explosion causes supersonic blast waves that have a significantly higher impact than conventional explosives.
The history of thermobaric use by the Sri Lankan military goes back further and with more controversy.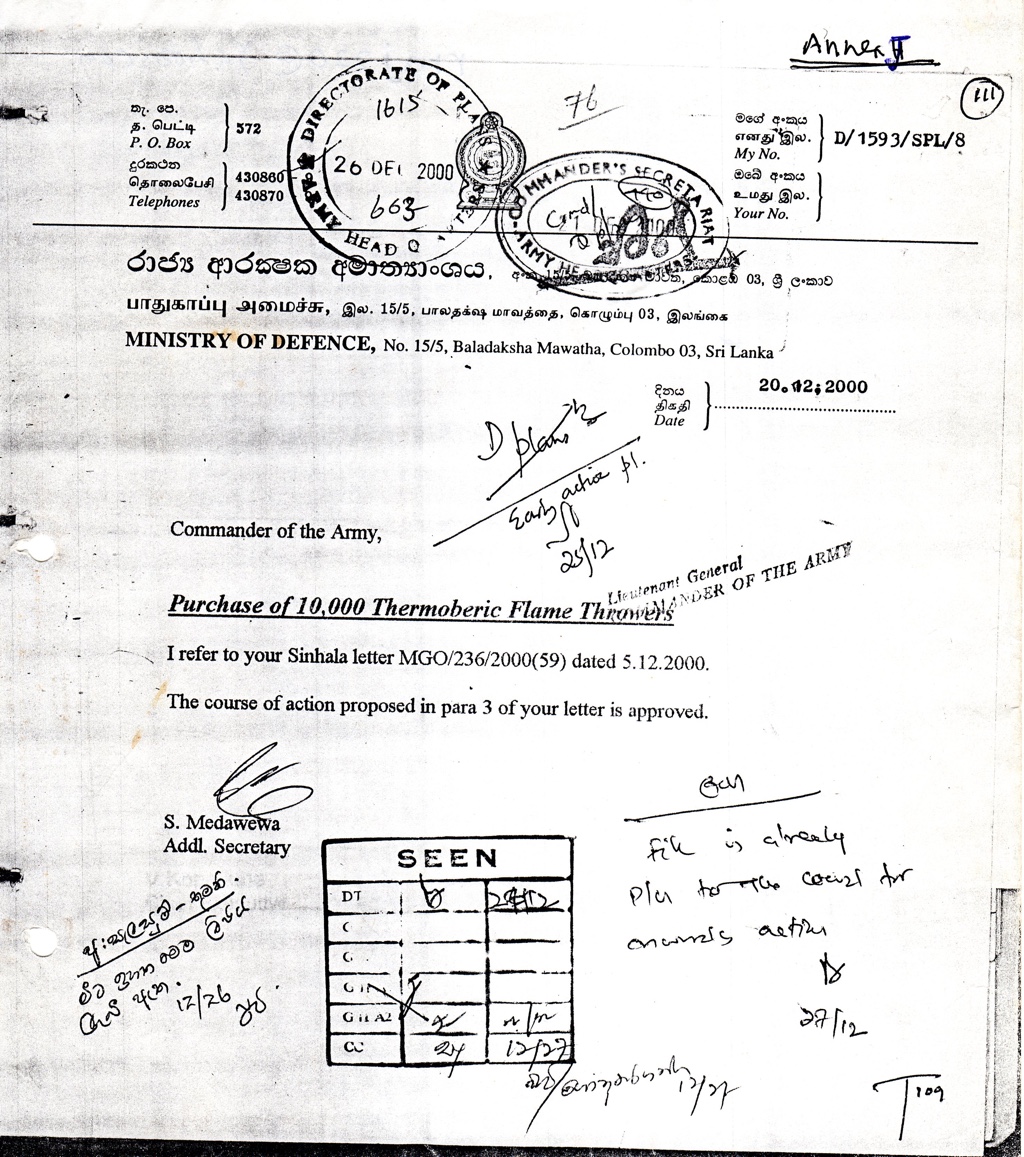 A reportedly leaked document by TamilNet, showing a Sri Lankan military order for thermobaric weapons.
In 2001, an investigation by the Sunday Leader and another by The Guardian revealed how British arms dealers used a loophole in UK law to sell weapons to the Sri Lankan military.
According to The Guardian, 1,000 shoulder-launched rockets with fuel-air warheads, "a unique Russian design", were sold to Sri Lanka in June 2001, through the use of off-shore companies and both Russian and Ukranian officials.
"The Sri Lankan military have received at least two secret shipments of the RPO-A Shmel Bumblebee rockets," it added.
"Documents seen by the Guardian show that the Sri Lankan army was originally promised up to date 1999 weapons from the manufacturers in Tula, Russia, and not the 1989-91 Ukrainian models they received. But the Sri Lankan government said this week the weapons had been "refurbished"."

A RPO flamethrower (RPO-A) rocket launcher and rocket.
Sri Lankan army officers reportedly demanded bribes to authorise the deal.
"The nature of these weapons is so dreadful that they ought to be governed by an international convention such as the kind which outlawed the use of soft-nosed bullets and banned landmines," said Menzies Campbell, the then-foreign affairs spokesman of the Liberal Democrats at the time.
The Sri Lankan military's use of these weapons is part of its aim to "annihilate" the Tamil people, said Joseph Pararajasingham, Tamil United Liberation Front MP for Batticaloa.
"I am shocked and dismayed by news report that the defense Ministry has acquired a deadly weapon to counter the on going conflict in the northeast, which will eventually affect the civilian population in these areas," he added. "It is said that this weapon utilizes advanced fuel air explosive technique when on detonation creates deflagration as the warhead clouds expand. When this weapon is fired against structures its effect is said to be equivalent to a 122 MM. Artillery Shell."
Pararajasingham was shot dead on Christmas Day, whilst attending prayers at a church in 2005.