by Sachi Sri Kantha, June 2, 2017
Two weeks ago, when I visited Tokyo, I bought an old copy of 'The Journals of Sylvia Plath', originally published 35 years ago in 1982.  Due to her suicide death in 1963, at the age of 30, the short life of poet Sylvia Plath (1932-1963) has fascinated me.  Some of her entries on the rejection of her poems submitted to the prestigious New Yorker magazine chimed well, with my thoughts on 'Why I Write?'  Six years ago (Jan. 24, 2011), I contributed an essay on this title, to this website.  In it, I focused on motives such as, self-learning, societal need and parental wish fulfilment as answers.  To this list, I'd add personal embarrassment or rejection as well for this 'Why I Write?' question.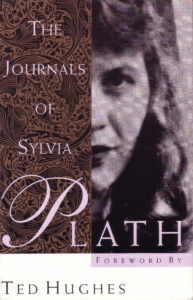 I provide examples from two illustrious writers (Sylvia Plath and R.K. Narayan) here, before sharing my own personal embarrassment anecdote, which happened 50 years ago!  I'm not bragging that I'm in the category of Sylvia Plath and Narayan.  Simply, I consider myself as a scientist-writer.  My inspirations come from Margaret Mead, Peter Medawar, Desmond Morris, Edward O. Wilson and Stephen J. Gould.
Sylvia Plath's Embarrassment
First to Sylvia Plath's random entries in her journals. She recorded on February 20, 1956:
"…My baby 'The Matisse Chapel', which I have been spending the imaginary money from and discussing with modest egoism, was rejected by The New Yorker this morning with not so much as a pencil scratch on the black-and-white doom of the printed rejection. I hid it under a pile of papers like a stillborn illegitimate baby. I shuddered at the bathos in it…."
In March 9, 1956, Plath wrote again, "…The New Yorker rejected poems with a 'sorry, please try again' at least. All these days of hope, it's been coming back to me regular mail…."
Then, again on April 22, 1958, Plath recorded, "…A day of misery: The New Yorker rejection of all the poems (Oh, Howard Moss, or 'They' liked 'The Disquieting Muses' and the Rousseau sestina) – a burning sense of injustice, sobs, sorrow: desire to fight back, and no time or energy to do so till June…"
Five months later, a similar entry follows, on October 14, 1958: "…Got a rejection of poems I thought a 'sure thing' at The New Yorker' and haven't had time or energy to brood – or write!…"
A year later (September 29, 1959), Sylvia confided in her diary, same sentiments: "…The New Yorker rejected my two exercises: as if they knew that's what they were. Are still 'considering' Christmas poem, although I am sure they will not take that. The adrenaline of failure…"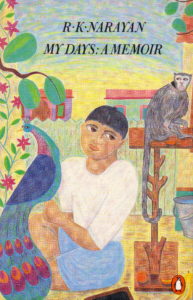 R.K. Narayan's Embarrassment
Here is R.K. Narayan's words, about his embarrassment of rejection in 1935.
"Swami and Friends was published in the October of 1935. A few reviews were enthusiastic, but it had no sales; it appeared in the company of record-breaking best-sellers such as Man the Unknown and Inside Europe, and was simply flushed out of sight in the deluge. So much so that Hamish Hamilton rejected his option on my next novel, The Bachelor of Arts, with the words, 'Swami and Friends was a sad failure. I don't think Chandran [The Bachelor of Arts] is going to do any better. I hope someone will prove me wrong some day.' Twenty years later I met Hamish Hamilton in London at a party in the office of The Spectator, where Graham Greene had taken me. It was a very interesting and cordial meeting. Egged on by Greene, Hamilton remembered his comments on my literary future, joked at his own expense, and then remarked, 'Remember, I was your first publisher, and I always feel happy at the thought of it.'…"
'Man, The Unknown' was the translation of 'L'Homme, cet inconnu' book authored by Alexis Carrel, in French.  Now, the worth of 'Man, The Unknown' has become soiled, due to the advocacy of eugenics and scientific racism by Carrel.  Inside Europe was authored by American journalist John Gunter, providing portraits of Hitler, Mussolini and Stalin, who were the central figures in Europe's politics in 1930s.  It should be recorded here that Alexis Carrel 's (though a 1912 Medicine Nobel prize winning scientist) reputation as a writer has suffered badly now.
My Embarrassment
In May 1967, General Certificate Education (GCE) Ordinary Level exam results were released. A month earlier, my first press notice in English had appeared in Colombo.  I sat for this exam in December 1966 from Colombo Hindu College, Ratmalana.  Our English teacher, beautiful Ms. Rani Saverimuttu, then in her 20s with a ponytail, was an item among teenage students like us.  She considered me as one her 'best' students.  When the results were announced, Ms. Saverimuttu found out to her disappointment that I had failed in English subject!  She looked at me and asked, 'Sri Kantha – what happened to your English?'  As I couldn't give a satisfactory answer to her, I could only give her a wry smile.
From that day onwards, Ms. Saverimuttu's painful question, 'Sri Kantha – what happened to your English?' still continues to reverberate in my ears.  Believe me, since then, I have heard many appreciative words from my other teachers and mentors about my writing skills.  After leaving Sri Lanka, I had won a couple of prizes for my essay writing in English as well.  On the credibility of two sole-authored reference books, Prostitutes in Medical Literature; an annotated bibliography (1991) and An Einstein Dictionary (1996), I also gained an entry in the Contemporary Authors series in 2000.  Now, my profile is recorded in the Research Gate, one of the social network site for scientists.  At this site, I had uploaded the complete texts of 140 of my research papers (sixty percent of them with sole authorship) published since 1981.  When I glance at it routinely, one of the counting 'metric' – called 'Reads' attract my eyes.  With each increasing 'Read' count recorded, I continue to answer Ms. Saverimuttu's posed question, "Teacher, look at this.  What I write is being read by scientists internationally. Maybe, that failing result entry in 1967 might have been a clerical error.  Who knows?"  Now, I don't know the whereabouts of Ms. Saverimuttu.  Whether she is still living or had left us, also I don't know.  She had the greatest influence on developing my English skills.  Fifty years ago, I wanted to stand out in her class and be noted.  She did.  If any of the readers of this piece offers some details on Ms. Saverimuttu of Colombo Hindu College, Ratmalana (circa mid 1960s), I'll be delighted.
Sources
Frances McCullough (ed): The Journals of Sylvia Plath, foreword by Ted Hughes, Anchor Books, New York, 1998 (paperback edition).
R.K. Narayan: My Days: A Memoir, Penguin Books, London, 1989.