Tamil Guardian editorial, London, August 28, 2022
As the 51st session of the UN Human Rights Council nears, Sri Lanka's Sinhala leaders scramble to present the country as on the verge of a democratic breakthrough. Plans to reform Sri Lanka's draconian counter-terrorism legislation, decriminalise same-sex relations, and delist select Tamil diaspora organisations have been met with broad scepticism across the island. An illusion of a liberal bastion is impossible to maintain amidst a brutal crackdown on peaceful demonstrators. Such gestures are nothing but a desperate smokescreen.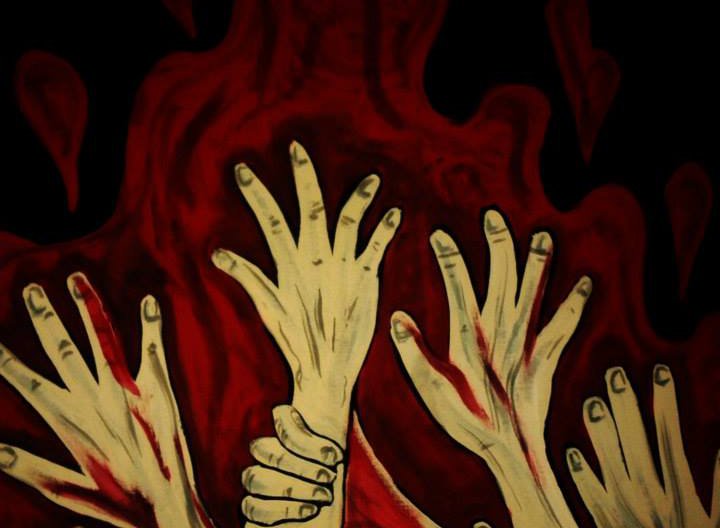 In the past, Sri Lanka managed to stave off international pressure with gestures towards liberal reforms. In 2017, the European Union restored Sri Lanka's GSP+ status under the promise that the country would get rid of its draconian Prevention of Terrorism Act, an act linked to torture, enforced disappearances, and sexual violence. A proposed Counter-Terrorism Act, set to replace the PTA, was widely condemned for its severe shortcomings and was seen as building upon the seedy legacy of the PTA. Yet, over five years later, the PTA is still in force.
This month the PTA, primarily used to repress Tamil youth, was exploited to detain Sinhala students who engaged in the aragalaya. The effects of uncontrolled militarisation and an unaccountable police force are being felt across Sri Lanka.
It is this unrestrained oppression that makes a suggested new National Security Act laughable. The fairy tale of Sri Lanka's 'rainbow revolution', lauded for its apparent shows of unity, is rapidly crumbling on its superficial foundations. The country's latest President Ranil Wickremesinghe, once touted as a liberal icon, now bears little distinction to the previous "strong man" leader Gotabaya Rajapaksa.
In truth, as Tamils have long argued, there is hardly little difference between the two men, both wedded to an ideological framework of Sinhala Buddhist nationalism and a police state. Whilst claiming to be a defender of democracy, Wickremesinghe has consistently invoked emergency powers to suppress popular unrest and shore up his grasp on power. Such an arrangement is unsustainable. The role of the military and police must be rolled back.
It is apparent that Colombo cannot deliver genuine democratic reform. Instead, the international community must take a leading role in dismantling Sri Lanka's ethnocratic militarised regime. Yet sustained support for Sri Lanka's abusive military and police forces raises serious doubt over the ability of global leaders to deliver this reform. Instead of standing with the Tamil families of the Disappeared, US Ambassador, Julie Chung, posed with Sri Lanka's tourism minister whilst Britain's defence attaché met the head of Sri Lanka's army.
Speaking to British Tamils, UK Prime Minister hopeful Rishi Sunak stressed the need for conditional aid to ensure that Sri Lanka undertakes necessary reforms and limits the "undue influence of the military establishment". Whilst a welcome gesture, Britain's refusal to sanction any Sri Lankan officials implicated in the Tamil genocide is glaring. The UN Human Rights Council resolution, which Sunak applauds the government for, drags the international community's feet towards accountability but takes little concrete action. Sri Lanka's elite are well attuned to this apathy and are hoping to roll over this current resolution.
At this upcoming UN Human Rights Council session, Britain, alongside the international community, must show deliberative action. Rather than falling for yet another smokescreen by Colombo, the demands of Tamil survivors must be heard. Reforms to the PTA are not enough, it must be repealed. Sri Lankan war criminals must face trial for their atrocities. And the pervasive control of the military and police must be rolled back in favour of Tamil self-determination.