The seventh death anniversary of humorist Art Buchwald (1925-2007) falls on January 17th.  And for this occasion, I also release the 5th consecutive list of news-making 15 individuals who are natives to South Asia region, for 2013.  These selections are based on the words or deeds performed by the chosen individuals during 2013, as indicated in the award citation.  To repeat the three conditions that I have instituted for selection of the Art Buchwald Humor Awardees, (1) Competition for these awards is tough as only 15 awards are offered; (2) Competitors have to convince only a jury of one, who cannot be influenced by cash awards, honorary titles or agents, and (3) Self nominations are strictly forbidden. I also add that humor-challenged sourpusses are welcome to quit reading now itself. Complaints on the selection will not be entertained.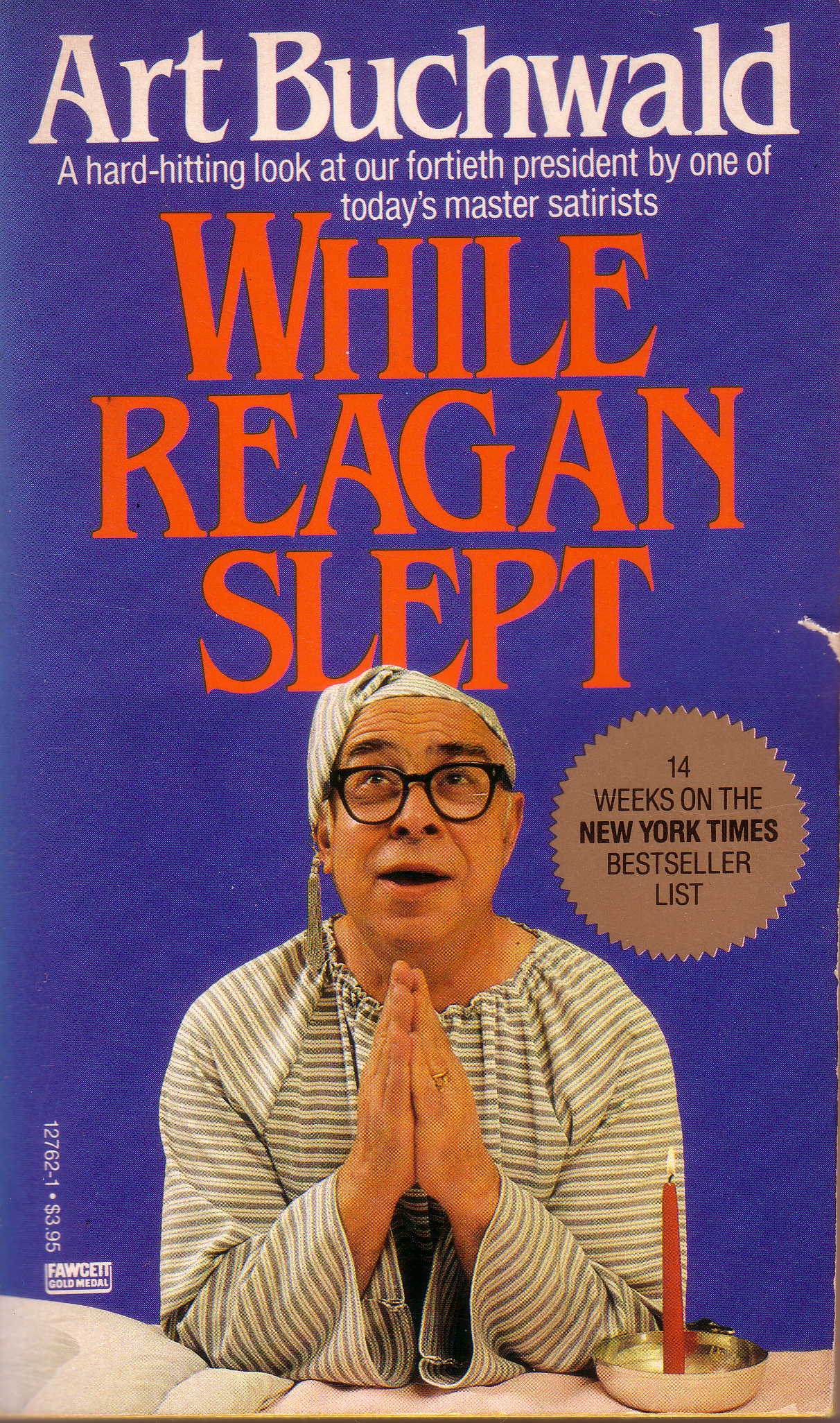 As usual, to treasure the memory of Art Buchwald, I provide as appendix five of my favorites of his columns, from his book, 'While Reagan Slept' (1983).  These have the following captions. Though Buchwald wrote these columns with an American setting in mind, one ('Back to Bribery') does apply to other settings as well, especially the South Asian countries.
'An American Hero'
'IRS Squealers'
'Back to Bribery'
'Eight Out of Ten Doctors'
'Trouble in the Schools'
First, here are my choices for the 15 Art Buchwald Humor Awards for 2013. 
Sholem Aleichem match-maker award, to Sri Lankan police spokesman, Buddhika Siriwardena
Award citation: "This program is aimed at domestically breeding dogs accustomed to local weather and food, thereby saving money." [AP newsreport: Sri Lankan police in doghouse over canine weddings, Japan Times, Aug.29, 2013.]
Sachi's comment: Sri Lankan police officials had to apologize for 'staging the weddings' of nine pairs of police dogs while using Buddhist customs and symbolism during the ceremonies. The dog 'couples' were driven by police jeeps to celebrate their 'honeymoons' at the hilltop resort of Nuwara Eliya. For the uninitiated, 'Match maker match maker make me a match' was a popular Broadway musical song, from 'Fiddler on the Roof', based on the Sholem Aleichem story, 'Tevye and his Daughters'.
Sigmund Freud award for 'Freudian slip', to octogenarian Veerasingam Anandasangari
Award citation: "The NPC polls should be conducted with more emphasis on civil administration and not with the help of the Security Forces or the stooges of the government." [interview with Ananth Palakidnar, June 8, 2013. www.ceylontoday.lk/16-34437-news-detail-President-should-stand-by-his assurances. html.]
Sachi's comment: It was a relief that the Tamil voters had 'retired' this self-serving stooge of Sinhalese government, by trashing his credentials as a spokesman for Tamils at the Northern Provincial Council (NPC) elections.
Joseph Goebell's Award for truth in journalism, to Rajpal Abeynayake, 
the editor in chief of the Colombo Daily News, the official mouth piece 
of Sri Lankan government.
Award citation: "We have a media that is far freer than that in the US, UK or the rest of the Western world." [Gardiner Harris, 'A Sri Lankan journalist eagerly toes the line', New York Times, Oct. 18, 2013]
Sachi's comment: What can one expect from the mouth of chief editor of the official mouthpiece of Sri Lankan government?
Leo Rosten's brazen chutzpa award, to cricketer Muttiah Muralidharan.
Award citation: "I see from my eyes there is improvement…Thanks to the Sri Lankan army, they are putting a lot of effort there. This country is 20-odd million people. In the North there are only one million people. They are getting more attention than the South at the moment." [Simon Keegan's report, Mirror (UK), Nov.17, 2013]
Sachi's comment: I hesitate to pass judgment on Muralidharan's servility to the Sri Lankan government and the army. Maybe, the prime motive for him was to not to burn bridges with his Sinhalese sponsors, after his retirement from active cricket in 2010.
Vladimir Nabokov Award for fiction writing, to Shekhar Gupta, the Indian journalist who serviced and still keep on servicing the RAW intelligence gumshoes .
Award citation: "It was in the course of that honeymoon with Prabhakaran that the LTTE  got this adolescent Tamil masseur to inveigle his way into Premadasa's household. The president was soon obsessed with him. So much that he took him along on his travels and nobody cared to frisk him. So he came, as was usual for the LTTE, with a bomb belt, and gave Premadasa a final hug of death." [Shekhar Gupta, 'Such a long Lankan journey', The Indian Express, Sept.13, 2013].
Sachi's comment: Shekhar Gupta seems unaware that his cockamamie RAW yarn has been rebutted by Mr. Bradman Weerakoon (the distinguished Secretary who served President Premadasa), in his 2004 memoir 'Rendering Unto Caesar'. Weerakoon inferred, "It was said that Babu was planted by the LTTE and that the assassination was carried out by the LTTE. However, there was no charge against anyone instituted in the courts, as would have happened in the case of any homicide, and certainly, in the case of the President of the country."
Mahatma Gandhi Award for truth telling, (a Special posthumous Award) to wily anti-Tamil baiter Lalith Athulathmudali.
Award citation: "You liar. Who can ever trust you with stories you publish?", addressed to Shekhar Gupta in 1985 [Shekhar Gupta, 'Such a long Lankan journey', The Indian Express, Sept.13, 2013].
Sachi's comment: I agree with Athulathmudali 100%.
Rodney Dangerfield 'I don't get no respect' Award, to ex- Pakistani dictator and protector of Osama bin Laden, General Pervez Musharraf.
Award citation: "I have put my life in danger, but I want to save Pakistan…Where is the Pakistan that I had left years ago? My heart cries when I see the state of the country" [New York Times, March 24, 2013].
Sachi's comment: According to Aasia Ishaque, spokesperson of Musharraf's All Pakistan Muslim League (APML) party said, "He suffered a severe heart attack while he was on his way to the Court."[NDTV Press Trust of India, January 2nd 2014]. It seems Musharraf's precious heart had continued to 'cry' for Pakistan and Osama bin Laden, since March 24th last year.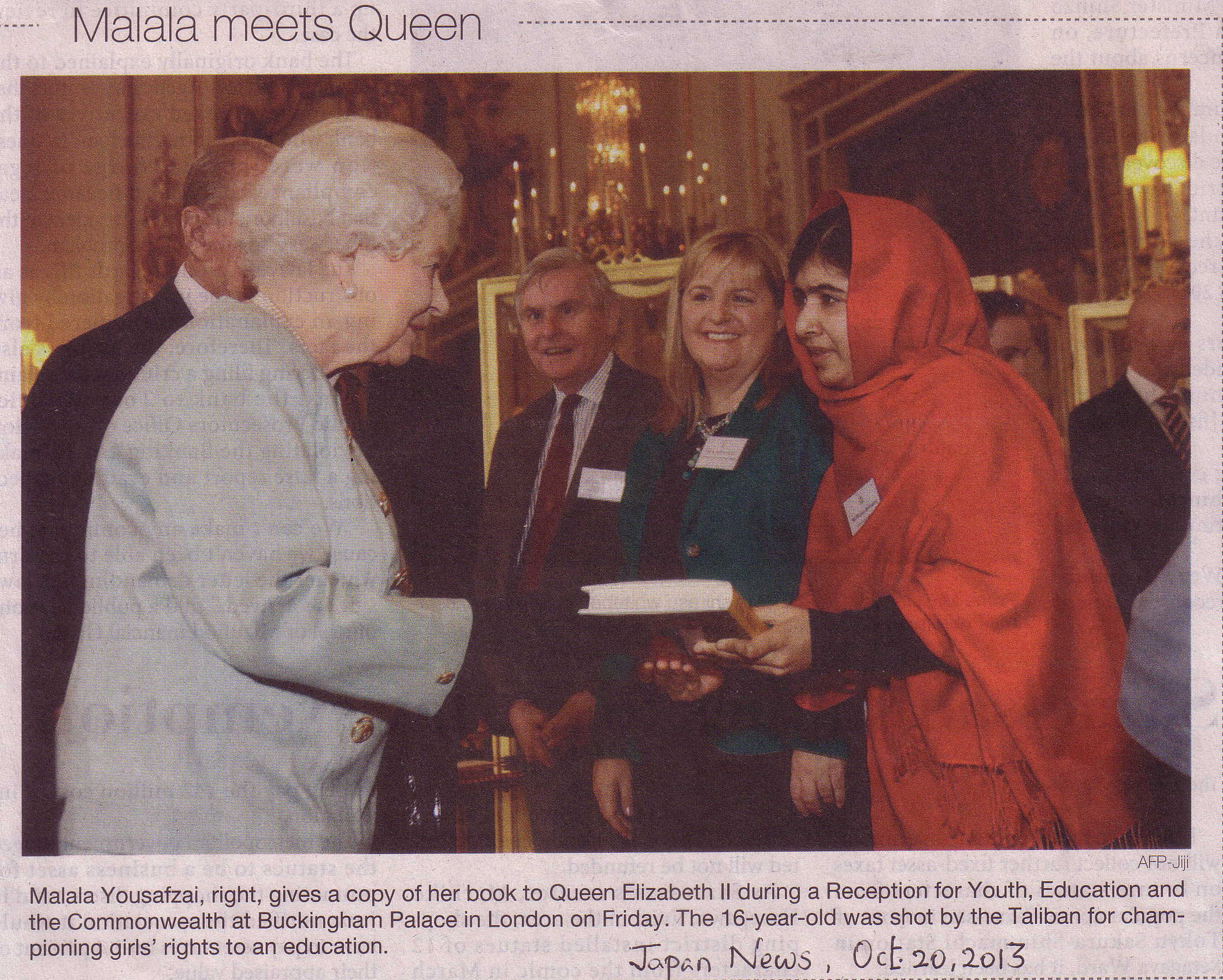 CIA's Teenage Mascot Award, to Malala Yousafzai, the '16 year old wonder' with no visible head wounds.
Award citation: For completing the stupendous task of 'writing' her autobiography within one year, while recuperating from serious head injury caused by Taliban, in English (not her native tongue) and finding a trendy publisher in the West and almost receiving the Nobel Peace Prize award for 2013. [Salman Masood and Declan Walsh, 'Pakistani Girl, a global heroine after an attack, has critics at home, New York Times, Oct.11, 2013]
Sachi's comment: An amazing achievement for a 16 year old Muslim girl, possessing the audacity to present a book (which she had not authored!) to Queen Elizabeth II, as her own work.
Roger Ebert movie critic Award,  to Lakshman Hulugalla, the director general of the Sri Lankan government's media centre.
Award citation: For his comments on banning the 'Flying Fish' film directed by Sanjeewa Pushpakumara, which had its world premiere in 2011: "It's an illegal film which insults the security forces and the government of Sri Lanka", ['Sri Lanka bans film on Tamil conflict', The Hindu, Chennai, July 15, 2013]
Sachi's comment: The BBC Asian News (July 16, 2013) has the following addition, not reported in the Hindu daily: "Sri Lanka's official censoring body had allowed the private screening of 'Flying Fish'. But an official from the government-owned venue walked out of the showing and denounced the film, saying it portrayed soldiers as over-sexed and also degraded women. The festival was closed down as well. The venue's board apologised to what it called the 'heroic armed forces' and the general public. The French embassy regretted the 'unfortunate incident'."
Costanzo Beschi's Guru Paramartha Award for preaching, to anti-LTTE campaigner and terrorism expert Professor Rohan Gunaratna.
Award citation: "The Ministry of External Affairs in Colombo should invite Tamil Nadu politicians including Jayalalitha to visit Sri Lanka's north." [in an interview to Manjula Fernando, 'Terrorist-criminal-political nexus in Tamilnadu growing', LankaWeb, Feb.24, 2013 http://www.lankaweb.com/news/items/2013/02/24/terrorist-criminal-political-nexus-in-tamil-nadu-growing-prof-rohan-gunaratna/].
Sachi's comment: Rohan Gunaratna believes that all Tamil Nadu politicians are Tamil-loathing types, like the obnoxious Subramanian Swamy!
Mike Wallace Award for tough interviewing, to Defence Secretary Gotabaya Rajapaksa.
Award citation: "The Government is set to resume the dual citizenship system this month, but applicants will face a tough screening procedure  including a face-to-face interview with a panel headed by Defence Secretary Gotabaya Rajapaksa." [Chris Kamalendran, 'Dual citizenship applicants to be interviewed by Gota', Sunday Times, Colombo, Jan.6, 2013].
Sachi's comment: I cannot top the comment written to this news item by one reader with a pseudonym 'Pete'. I repeat it here verbatim. "Gota fled the country after being ambushed in Elephant Pass. The government back then had to sacrifice many soldiers to save this bastard of a person. He worked in as a telemarketing operator in US. So what qualifications does he have to become a public servant in Sri Lanka? Unfortunately, most of the Sri Lankans who left the country will not return to be government by this clown clan. In fact, they will not want to hear this person barking for no reason." Well said, Pete!
King Dutugemunu Award, for protecting Buddhist interests in Sri Lanka, to monk Akmeemana Dayarathana, founder of ultra-nationalist Buddhist group, 'Sinhala Echo'.
Award citation: "Look around the world – Malaysia, Indonesia, Pakistan, Afghanistan and others, they were all Buddhist countries – but the Muslims destroyed the culture and then took over the country. We worry they're planning it here too." ['The hardline Buddhists targeting Sri Lanka's Muslims', BBC News Asia, March 25, 2013].
Sachi's comment: Lord Buddha (who gave up his kingdom, power and family ties) would feel sad, since Akmeemana Dayarathana is a politician in a robe and not a practising adherent of His teaching.
Subramanian Swamy Award for being an anti-LTTE loudmouth, to old fart A.H.M. Azwer (current sycophant of President Rajapaksa, who was a sycophant to President Premadasa in early 1990s).
Award citation: "A BBC cameraman was physically restrained from filming the President's arrival at the Opening Ceremony and only three British journalists were among the 200 journalists scheduled to meet the President at his Friday press conference that was mysteriously cancelled and then hijacked by the government MP A.H.M. Azwer. The national list MP masqueraded as a journalist in order to attack the foreign media who were present at the conference until he was called to order by Richard Uku, a Commonwealth Spokesman. The author suspects Mr. Azwer may have mistook the press conference for a sitting of the Sri Lankan Parliament."[Deborah Philip, CHOGM 2013: A lie well told, http://groundviews.org/2013/11/17/chogm-2013-a-lie-well-told/]
Sachi's comment: The prefix appellation 'old fart' in front of Muslim politician Azwer's name is defined in the New Oxford American Dictionary (2001) as 'a boring or contemptible person'.
Shakespeare's Polonius sycophancy Award,  to Prof. Rajiva Wijesinha
Award citation: "I suspect that was what President Rajapaksa hoped for when he decided to deal firmly with the Fonseka mindset. His categorical refusal to expand the army as Fonseka had requested, and his determination to resettle the displaced Tamils quickly, made clear his much more pluralistic mindset." [Wijesinha commentary, 'Sri Lanka belongs to the Sinhala Buddhists and Sarath Fonseka for the Presidency – why the US and TNA supported this? Colombo Telegraph, April 29, 2013]
Sachi's comment: I cannot top the comment written to this commentary by Rajiva Wijesinha (RW), by one reader with a pseudonym 'Lankan'. I repeat it here verbatim. "First of all RW should have guts to write. He writes to show the President that he is in support of the President as RW's plate of rice is given by the President. RW is a guy who does not have guts and above all he does not have any self-respect to be honest. Sri Lanka is in this state only because we have traitors like RW. Shame on you RW."
Ettappan Award for Opportunism, to Mudiappu Remedius (Northern Provincial Council member, who crossed over to President Rajapaksa's party from Tamil National Alliance)
Award citation: "We have complained to the Commissioner of Elections, Mahinda Deshapriya, and to the UPFA General Secretary, Minister Susil Premajayantha, over the incident. If the UPFA does not take any action against the shooting and against the people who were involved in it, we will withdraw from the election and even resign from the SLFP," Remedius warned. [Ananth Palakidnar, 'Four UPFA candidates threaten to quit', Ceylon Today, Aug.29, 2013].
Sachi's comment: As expected, this was merely an empty threat without any punch! The Sri Lanka Brief website provided the following news: "On September 19th 2013, Avarankaal, Kopai Electorate, Jaffna Electoral District, Northern Province. Villagers in Avarankaal reported to the CMEV monitor that a Sinhala speaking group was roaming the village at around midnight, They allegedly defaced TNA posters on the parapet wall of the house of the sister of Mr Ariyakuttu Paransothi, TNA candidate, Jaffna District which also serves as the candidate's party office. They are also alleged to have drawn the image of a betel leaf on the verendah of that house and of pasting posters of Abdul Hameed Nauman Siras Mohemad (UPFA, NO 04) and Mudiappu Remediaas UPFA, No 18. "
Ettappan was a historical chieftain from Ettaiyapuram in Tamil Nadu, and identified with treachery of chieftain Kattabomman to British in 1799. In the 1959 Tamil movie Veera Pandiya Kattabomman, while Sivaji Ganesan played the titular role, character actor V.K. Ramasamy played the Ettappan role.
Appendix: Art Buchwald Columns
An American Hero
There are two kinds of people who don't pay any income taxes in America – the very poor and the very rich. One tends to look down on the poor when they don't pay taxes, because they're a burden on Society – but show me a rich man who doesn't pay any money to the government and I'll show you a real American hero.
My role model is Harvey Ripplemyer, a millionaire many times over, who has hardly paid a cent in income taxes to the federal government for the last ten years.
'How do you do it?' I asked Harvey the other day.
'I don't do it myself,' he said modestly. 'I pay people to do it for me. I believe it's an American's right, I might even add duty, to take advantage of every loophole our tax laws offer.'
'I'm sure every taxpayer feels the same way. But not many of us can achieve the ultimate of not paying any taxes at all. What is your secret?'
'You need money not to pay money to the IRS. The more money you have, the less you have to give them. What you have to do is find paper tax losses to offset your real income. Then you prove that you've actually lost money in the fiscal year and therefore you owe the government a pittance.'
'Okay, but how do you find a way to do that?'
'You hire the best tax lawyers that money can buy. They usually happen to be former IRS attorneys who know all the loopholes. They're experts on what will fly and what won't.'
'What happens when the IRS closes a tax loophole for somebody like you?'
'Then my tax lawyers find another loophole. Fortunately our tax laws are such that when the IRS thinks they've got you trapped, you can always crawl through a hole they left open. It's really a poker game, but you have to have a big pot going in to play. What you need are large carryover losses, huge interest deductions, big depreciation write-offs, and solid tax shelters. Now, the average person doesn't have the stakes to acquire all these things, so he has to pay his taxes.'
'What about your attorneys' fees? They must be very high.'
'Not really. They're tax deductible.'
'Do you ever have any guilt about paying hardly any taxes?'
'Does anyone have any guilt if they can beat the tax system? Go through your newspapers and magazines. Half the ads are from people who claim they can help you beat the IRS. The best seller lists always have a new book on ways you can keep your tax money. The only people who feel guilty in this country are those who have to pay their full share.'
'It's lucky we have them or there wouldn't be any money in the Treasury.'
'Now I don't want you to get the idea that just because I pay hardly any taxes I'm not a good American. I serve on the Committee for a Strong National Defence, I'm against large government deficits, and I don't believe in social programs that are bleeding this country to death.'
'I never questioned your patriotism.'
'Do you know why this is the greatest country on earth?'
'I think I do, but I'd like to hear it from you.'
'Because if a man can beat the tax system he can keep everything he has. And it's possible to do it here without violating the law. You don't have to be born rich to avoid paying taxes. This country allows you to become rich and not give any of it away. That's why I love America.'
'And that's why everyone loves you, Harvey. You're an inspiration to every taxpayer in America who aspires to be in your position right now.'
'Anyone can do it,' Harvey said. 'With a little luck, a lot of money, and a good tax lawyer who really knows what he's doing, and has your interests at heart.'
*****
IRS Squealers
I know it is going to come as a surprise to some people, but the Internal Revenue Service has a 'squeal' rule. If someone is cheating on his or her taxes, and you tell the IRS where to look, and they manage to collect the hidden money, you can get a reward of up to fifty thousand dollars.
You would think that the tipster money is what attracts income tax whistle blowers to the IRS, but this is not always the case.
'I would like to see the man in charge of tax cheaters.'
'I am that person. May I help you?'
'I want to tell you about a man who bilked you out of two million dollars over five years.'
'Before you do, may I ask you why you are telling me this?'
'Because I'm a patriotic American, and I feel everyone should pay his fair share of taxes, so we can protect our way of life.'
'That's good to hear.'
'The person also happens to be my third husband, and you'll never meet a more devious rat in your life.'
'Then you have a personal motive in turning him in?'
'There's nothing personal about it. I'd turn him in if he were a stranger. Anyone who runs off with his secretary when he's married to a wonderful woman who gave him the best years of her life deserves to feel the full weight of the IRS on him.'
'You say he's been cheating on his taxes for five years. Why did you come to us now?'
'I found these love letters in his closet last week. Smell them. Have you ever sniffed such cheap perfume? Now most women would have immediately gone to a lawyer like Marvin Mitchelson. But I'm not the vengeful type. I decided to come here instead. I said to myself, 'Rose, it isn't what he did to you that matters, it's what he did to his country. The money he has cheated the United States of could be the difference between war and peace, freedom and slavery, and prosperity and recession.'
'Did you say anything else to yourself?'
'Come to think of it, I did. I said, 'Rose, I'd  like to see that blonde floozy's face when she sees Milton behind bars.' But that was just a second thought, and it's not why I'm here today.'
'I understand that. You say Milton cheated us out of two  million dollars. Do you know where the money is?'
'He spent a lot of it. We had a boat, he bought me fur coats, jewelry, and a new BMW. Believe me, if I knew it was Uncle Sam's money I wouldn't have accepted any of it.'
'How did you find out he was not declaring his full income?'
'I discovered he was also paying for a penthouse apartment on Park Avenue for his tootsie, and it suddenly dawned on me it must be coming out of the IRS's pocket. So I immediately came down here to let you know. I can't live with a man who lies on his income tax return.'
'Are you aware that the IRS pays rewards to people for turning in tax cheaters?'
'I'm not here for the money. I just want to help my country and President Reagan and our fine boys in the armed forces, and the senior citizens and the poor and homeless, and everybody else who depends on our tax dollars for support. If Milton has to suffer horribly for his cheating ways, I can live with that too.'
'Well, Rose, I'll turn you over to our criminal investigators, and you can provide them with the leads for a full investigation. We can't tell you how much we appreciate your visit.'
'I was only doing my duty as a citizen.'
'We know that, and as a small token of our appreciaton we'd like to present you with this American flag. If it weren't for selfless patriots like yourself, our job would be so much harder.'
*****
Back to Bribery
The White House has proposed a serious relaxation in the 1977 Foreign Corrupt Practices Act, which was intended to prevent American companies from bribing foreign officials.
The administration maintains that the United States  is losing too much business to competitors because we can't grease the palms of some of our best customers.
If Congress goes along with it, American executives are going to have to do a complete switch, as most had given strict orders not to offer bribes for contracts abroad. The truth of the matter is, United States company sales reps are out of practice.
A friend of mine from a multinational confessed this to me the other day. 'I was pretty good at bribing politicians abroad in my time,' he told me, 'but I think I've lost my touch.'
'It will come back,' I assured him. 'It's like a foreign language. All you need is a little practice.'
'That's why I came over tonight,' he said. 'I was hoping you would help me to brush up.'
'Sure,' I told him. 'Why don't you play yourself and I'll play the brother-in-law of the president of a country where you're trying to get a big order.'
'That would be great. Let's pretend that we're having dinner at the brother-in-law's palace.'
'You're on.'
'Your Excellency, than you for your wonderful hospitality. I have never had such a sumptuous banquet in my life.'
'It is my pleasure. Mr. Doppel. Tell me, what brings you to Enchilada?'
'My company is interested in arranging a contract for the sale of puppy formula. We believe this could make a great health contribution to Enchilada, as it would save your dogs from having to breast-feed their young.'
'Everyone has been offering us puppy formula. What are your terms?'
'A five-year, low-interest, financed contract in which you would gurantee to buy ten million dollars of formula at world market prices.'
'That's very interesting. My brother-in-law would like that. But what about his wife's Foundation for the widows and orphans of Enchilada?'
'We would be happy to make a contribution.'
'Good. The money is to be deposited in Switzerland.'
'Why Switzerland?'
'That's where the Foundation has its headquarters.'
'No problem. Then it's a deal.'
'Not yet. I am sure your country is interested in the welfare of our people. I'm the president of Enchilada United Way, and we are in the middle of our fund drive.'
'Of course. Our company always gives to the United Way.'
'Here is the numbered bank account of the Enchilada United Way in Liechtenstein. Just have your bank wire my cousin's bank in Miami. He is treasurer of the fund.'
'Our bank will attend to it. Can we sign a letter of agreement now?'
'I'm not in a position to sign such a letter. That has to be done by my uncle, who is Minister of Commerce. I will write a note to him, but I warn you he's a tough man to deal with. He only accepts diamonds.'
'We'll find diamonds. Anyone else on the list I should know about?'
'If you could find it in your heart to spare a few dollars for Army Chief General Valdez's Veterans Hospital, he would be eternally grateful.'
'Of course. Where is the hospital?'
'It hasn't been built yet. But he'll be happy to show you the plans.'
'If my company has anything to say about it, he shall have his hospital.'
'You were great,' I told Doppel. 'You're going to make a great comeback in the international bribery business.'
'Whew,' he said, relieved, 'for a while I thought I had lost my fastball.'
*****
Eight Out of Ten Doctors
The good news for hypochondriacs these days is that the Food and Drug Administration has now given permission to companies to advertise prescription drugs directly to the public.
There is no law on the books preventing pharmaceutical people from advertising prescription-type drugs to patients, but they refrained from doing it in the past, figuring the doctor might be a better judge of what a patient needed.
But business is business, and the companies now feel if a patient is educated in the efficacy of a certain prescription drug, sales will soar, and it will give the doctors less work to do.
I have not made up the above item. It is a fact, and according to The New York Times it has been encouraged by Dr. Arthur Hayes, Jr., the commissioner of food and drugs.
The only ones who are not thrilled by the pharmaceutical companies' drumbeating their prescripton drugs are doctors. The fear is that most people bombarded by commercials may believe the actors on TV, rather than their physicians.
There is no reason not to believe that this scence may soon be playing in your local doctor's office:
The M.D., after examining the patient: 'You appear to have a chest infection. I'm going to give you a prescription. Take four a day, six hours apart.'
'What are you giving me?'
'Dundemycin. I've had very good results with it for chest infections.'
'But eight out of ten doctors are prescribing Carraflex for people with chest problems.'
'Where did you hear that?'
'Orson Welles said it on television during a commercial last night. I think it was Orson Welles – but it could have been Robert Young or Richardo Montalban.'
'With all due respect to those fine actors, I don't believe they know much about chest infections.'
'Maybe so, but whoever it was help up a test tube of bronchial bacteria and then showed how Carraflex killed them twice as fast as Dundemycin.'
'The reason I don't prescribe Carraflex is that it tends to have side effects such as nausea and palpitations of the heart, and can even cause severe kidney damage.'
'They didn't say anything about that in the commercial.'
'They wouldn't. If they had to read all the side effects of Carraflex, they couldn't afford the TV time. Please take Dundemycin. I'm sure it will clear it up.'
'I don't know, Doc. I respect you, but Orson Welles knows a lot about medicine. And Robert Young has played a doctor on TV for years. And as for Ricardo Montalban goes, I'm not one of those people who think a guy is a lousy M.D. just because he speaks with an accent. Besides, Carraflex sponsors the LA Dodgers baseball team and I want to show my gratitude.'
'You're going to have to get another doctor if you want a different prescription.'
'That's what they said in the TV commercial. 'If your M.D. is not clued in on the miraculous medical benefits of Carraflex, find yourself a doctor who is!' Then they gave a toll-free number for people to call to find the name of the doctor nearest them who is willing to prescribe Carraflex. No hard feelings, Doc?'
'Of course not. Miss Dena, send in the next patient. Mr. Rubin, what seems to be wrong?'
'You gave me a sleeping pill prescription for Lahdeedah.'
'I remember. You said it was satisfactory.'
'Yes, but that's before I heard about Blissnatabs. Apparently they're the only pills on the market that make you dream of Brooke Shields.'
'Who told you that?'
'Brooke Shields. She did a commercial on it last night.'
'Frankly, with your blood pressure I don't think you're up to dreaming about Brooke Shields. Besides, Blissnatabs are twice as expensive as Lahdeedah, because of this particular advertising campaign.'
'You doctors are all alike. You resent your patients' knowing as much about medicine as you do.'
*****
Trouble in the Schools
Linda Peeples  was giving the dinner. When dessert was finished, she said, 'I have some exciting news for all of you.'
'So tell us already,' someone said.
'My son George just read his first book.'
We all raised our wine glasses to toast the occasion.
'How old is George?' Reilly asked.
'He'll be eighteen next month,' Linda said.
'That's fantastic,' Rowan said. 'My son is twenty-one and he hasn't read a book yet.'
'George has always been a bright student,' Linda bragged.
'What book did he read?' Frannie Huff wanted to know.
'J.D. Salinger's Catcher in the Rye.'
There was an embarrassed silence at the table.
'What's wrong?' Linda wanted to know.
'Catcher in the Rye is a dirty book,' I said. 'Where did he get his hands on such filthy literature?'
'He found it in the school library,' Linda said.
Exstrom was outraged. 'You ought to report the librarian to the school board. They probably don't even know it's there.'
'But George seemed to enjoy it,' Linda said defensively.
'Sure he enjoyed it,' Reilly said. 'It's full of sex and bad words. But it doesn't belong in a high-school library. The next thing you know, George will be reading Huckleberry Finn and Kurt Vonnegut's Slaughterhouse Five'
'Or Studs Terkel's Working,' I said.
'Not to mention Someset Maugham's Of Human Bondage,' Frannie Huff said.
'Are they all bad books?' Linda asked.
'The worst. They've ruined kids for life,' I said.
'But we've been trying to get George to read a book since he was twelve years old. Catcher in the Rye was a breakthrough, and it would break his heart if we told him he couldn't read any more of it.'
'There are books and there are books,' Exstrom said. 'My daughter came home from her English class with William Faulkner's Sanctuary, and I told her if she ever brought anything like that into the house again, I'd throw it in the furnace. I also reported her teacher to the principal.'
I said, 'If more parents took an interest in what their kids were reading we wouldn't have such a rotten society.'
'Well, it's too late now,' Linda said. 'George has already read Catcher in the Rye. What do I do?'
'Watch him closely,' Frannie Huff said. 'Search his room, If you find a book by John Steinbeck or James Baldwin under his bed, then you know he's in real trouble and I would take his library card away from him.'
'I wish I had kept a closer eye on my son. I let him read Hemingway's The Sun Also Rises when he was fifteen years old, and the next thing I knew he checked out Malamud's The Fixer,' Exstrom said.
'Where do you find out what books are bad for children's minds?' Linda wanted to know.
'There are organizations all over the country that will supply you with lists.' I said. 'We get our guidance from a couple who censors books in Texas.'
'What's George reading now?' Reilly asked.
Linda said, 'Voltaire's Candide.'
'I hate to tell you this,' Frannie Huff said, 'but you have a sick kid on your hands.'