by 'Ceylon News,' Colombo, September 6, 2016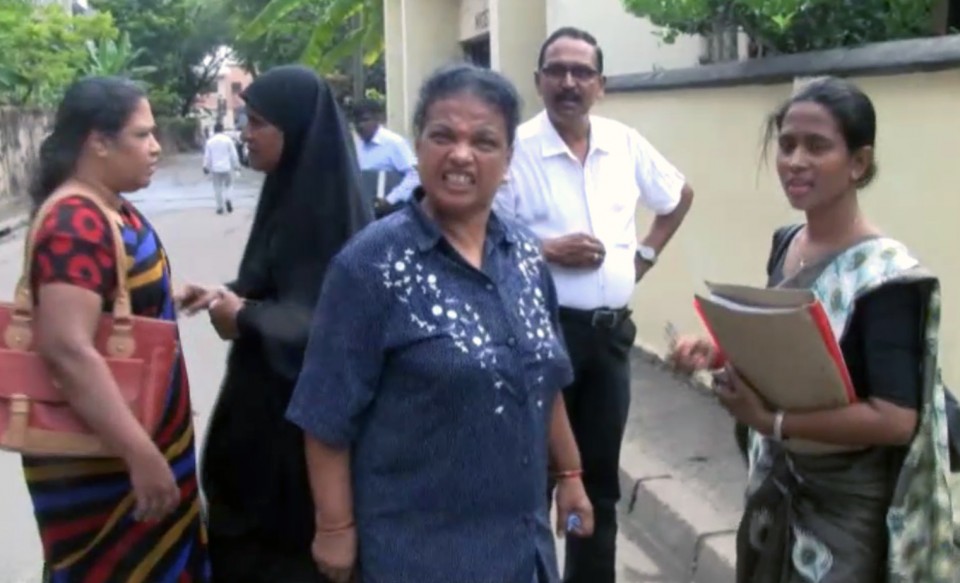 A Sri Lankan court on Tuesday refused to lift the overseas travel ban on war-time navy media spokesman Captain D.K.P Dassanayake as he remains a wanted person in connection with the abduction of 11 school children in Colombo during the height of the war.
A group of Sri Lankan navy officials had allegedly abducted at least 10 wealthy school children from capital Colombo and eastern Trincomalee areas for ransom. These school children kidnapped between 2008 and 2009 are still missing despite the parents paying several lakhs of rupees as ransom.
According to police, these students from well-to-do families were either studying Advanced Level (A/L) or awaiting university entrance. They were abducted using White-van and by other means.
At least seven of them are Tamil children and others were Muslims and Sinhalese.
Captain Dassanayake was first arrested in March 2015 and grilled by the CID in connection with these abductions.
After the arrest, the police said that the navy team comprised of nine naval officials and sailors who were operating from Colombo Fort and Trincomalee Naval, bases had carried out these abductions. Captain Dassanayake had functioned as the Officer-in-charge of this team named – Special Operations Unit.
He was banned from travelling overseas. But Captain Dassanayake Tuesday appealed the Colombo Fort Magistrate Court to lift this travel ban for 18 months for him to attend an overseas training course.
It is not immediately known which country that offered him a training course despite him being under investigation for white-van abductions.
Lawyer looking after the interests of the victims, Achala Seneviratne said that the Colombo Fort Magistrate Lanka Jayaratne has rejected his plea pending further investigation. His passport has also been impounded.
"The Magistrate has rejected his appeal saying that the case is under the purview of the Attoney General and that DKP Dassanayake had a responsibility over the incident as he was officer-in-charge of intelligence when the incident took place".
"The Magistrate also said that there was a possibility of him becoming a suspect in these abduction as further investigations are underway. She therefore, rejected his appeal to lift the travel ban for 18 months," Lawyer Achala Seneviratne told media outside the court complex.