by Sachi Sri Kantha
Book Review: Amma – Jayalalithaa's Journey from Movie Star to Political Queen, by Vaasanthi, Juggernaut Books, New Delhi, 2016, 175 pages.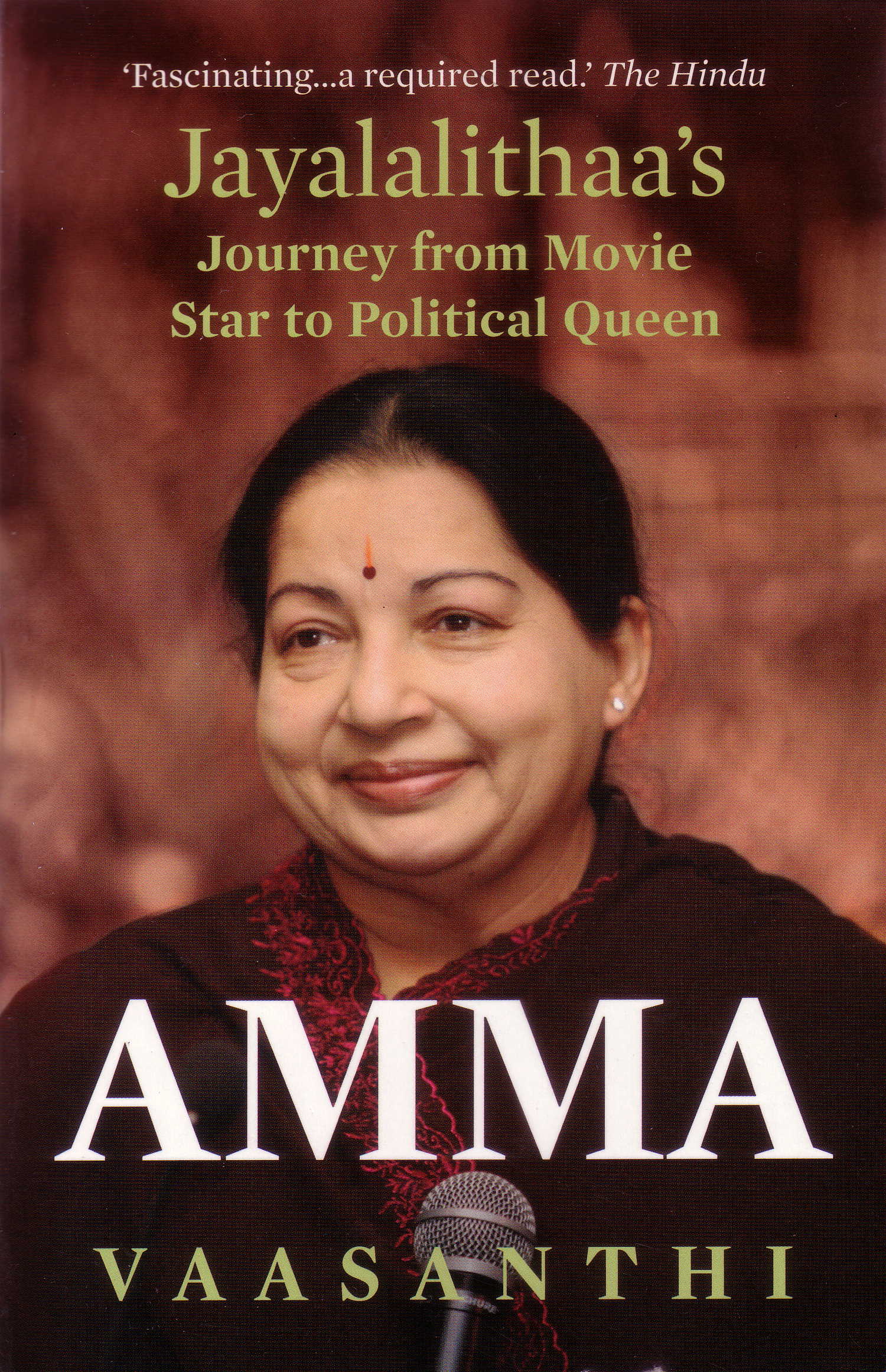 At last, a short English biography on actress-politician Jayalalitha, the current Chief Minister of Tamil Nadu, India, had appeared. The author Vaasanthi, is a noted Tamil woman novelist. Despite the front cover blurb from The Hindu, extolling it's essence as, 'Fascinating…a required read', the quality of this work is sub-standard. It seems to me, as a sanitized rip off from Vaasanthi's previous book on Tamil Nadu politics, entitled 'Cut-Outs, Caste and Cine Stars' (2006; hereafter shortened as COCCS for this review). Offensive passages included in this 2006 book had been delicately chopped off to be in the good books of 'Amma'.
I cite three paragraphs from chapter 15 of COCCS, which quotes Cho Ramaswamy, a noted observer of Tamil Nadu's political scene for over half a century.
" 'It is true', said Cho Ramaswamy, noticing the disbelief on my face. 'The fellow came to me shivering with fright. I saw the bruises, it is true.'
There were rumours in Chennai one morning in March 1999 of how Jayalalithaa beat up her auditor for messing up some transactions of hers, which helped the opposition to file a case of corruption against her. It was said that the poor fellow was summoned to Poes Garden and was literally beaten with sandals with a ferocity that left him bruised and bleeding. It was also said that Sashikala, her friend, lent her a hand in the spanking. When it comes to anything connected with Poes Garden, I know that journalists would leap to all sorts of speculation, for want of any reliable information. But when Cho, a long-time friend/critic/foe/ and repeatedly confidante of Jayalalithaa, confirmed it, I still felt it was a gross exaggeration.
'She is quite capable of doing it,' said Cho." (p. 149)
But, in this 2016 biography, author Vaasanthi had conveniently omitted this revelation. What a change ten years can make? In fact, for this biography, Vaasanthi had acknowledged only a handful of individuals who had intimately (somewhat) known her subject. These include, veteran journalist and speech writer Ayyampalayam K. Somasundaram (aka Solai, who had died in 2012), Film News Anandan (who died early this year and had functioned as Jayalalitha's public relations officer in late 1960s and early 1970s), MGR's confidant R. M. Veerappan (who is now 90, and still living), K.S. Radhakrishnan and two of Jayalalitha's classmates at Church Park Convent.
Vaasanthi, as a fiction writer, knows well how to delicately tackle a sensitive topic; that actor-politician M. G. Ramachandran (aka MGR, 1917-1987) and Jayalalitha's mentor in movies and politics was committing adultery. So, she brings this fact (or innuendo) through the words of Solai, as if either MGR or Jayalalitha had confessed this issue to him. In Vaasanthi's words, "Solai adds, 'MGR was found of her, that was obvious, and people thought it was natural if they had physical intimacy. But they never showed that intimacy in front of people. Both remained dignified.' " (p. 38)
Despite such revelations, this book is insipid at best and incomplete at worst. Jayalalitha became a public figure first as an actress in Tamil and Telugu movies. Her peak period in movies lasted a little more than a decade, from 1965 to 1977. She starred against all the heroes of that era: MGR, Sivaji Ganesan, Gemini Ganesan, Jaishankar, Ravichandran, Muthuraman and Sivakumar. Making her Tamil movie debut in 1965 with Vennira Aadai (White Dress), Jayalalitha's 100th movie Thirumangalyam (Holy Thread) was released in 1974. Her last Tamil film Nathiyai Thedi Vantha Kadal (The Sea which came in search of a river) was released in 1980. Among the 26 chapters of the book, only two (chapter 3 and chapter 4) describes Jayalalitha's movie career. And what is worse, only two of her movies, in which she was MGR's heroine (Ayirathil Oruvan/ One in a Thousand, and Adimai Penn/ Slave Woman) are mentioned passingly. We are not informed in this book, on how much Jayalalitha was paid for each movies, when she was at her peak? Even though quite many of Jayalalitha's heroes, fellow actors and directors had left the scene now, some senior personalities (such as actresses Sowcar Janaki, M.N. Rajam, C.R.Vijayakumari, B. Saroja Devi, and Jamuna, as well as playback singers P. Susheela, S. Janaki, L.R. Eswari who have rendered voice to her movie characters) in Tamil and Telugu movie world are still alive. These women individuals might have given their views on Jayalalitha's complex personality and how they managed to survive in a male-dominated movie world to the author, if solicited.
From chapter 5 ('Political debut') to the last chapter 27 ('Will the Stars protect her?), details are presented on Jayalalitha's political life, covering the period from 1982 until now. Even here, nothing is mentioned about the influence of some senior DMK politicians (V. R. Nedunchezhiyan and S.D. Somasundaram, who later joined MGR's Anna DMK and were in Jayalalitha's Cabinet) on Jayalalitha's political deeds. 'Yaar Nee?' (Who are You?, 1966) was one of Jayalalitha's early movies in which she played a double-role, of which one was that of a ghost. After reading this biography of Jayalalitha, I felt that her life is presented by her biographer simply as a misandrous (man hating) ghost!
The book is also defective in not providing any background details about her parents –  father Jayaram and mother Vedavalli (cine name Sandhya), and brother Jayakumar. In which years, these three of her nearest kin were born? We don't know. Even Jayalalitha's birthday (now well known as February 24, 1948) is not mentioned in the book. There appeared newspaper reports in 2014, that Vedavalli was the 2nd wife of Mr. Jayaram. His first wife was one Jayamma. To Jayaram – Jayamma couple, a son N.J. Vasudevan was born. In 2014, he was78, and lived in a tiny village Sri Rangarajapura, 40 km from T. Narasipur taluk of Mysore district, (Deccan Chronicle, Sept. 28, 2014 www.deccanchronicle.com/140927/). Vasudevan is Jayalalitha's step brother, who is 12 years senior to her. Jayalalitha's father is mentioned in the opening sentence of the book, simply as "Ammu was less than two years old when they brought her father Jayaram home, dead." So, Jayaram died in 1950.
It is also mentioned that mother Sandhya died in 1969, leaving Jayalalitha orphaned at 21. Then, she came under the personal influence of MGR for the next 4 years. Subsequently, due to the perseverance of Veerappan (who never liked Jayalalitha's high handedness), MGR shifted his eyes to two other younger muses, Manjula and Latha. Peevish Jayalalitha then bonded with another married movie star Shoban Babu aka Uppu Shobana Chalapathi Rao (1937-2008, a Telugu actor). When this alliance also failed, Jayalalitha quit the movies and became a recluse in late 1970s. Eventually, she was inducted as a party cadre by MGR in 1982, and thus began Jayalalitha's vainglorious rise in Tamil Nadu politics. Jayalalitha had tried her best to marry both Shoban Babu in 1970s, and then MGR in 1983. But she was jilted in her plans, mainly because both were married men. Vaasanthi alludes, via a musing from Film News Anandan, that MGR might have thwarted the coupling of Jayalalitha and Shoban Babu. I had read other reports that Shoban Babu's wife (a Roman Catholic) was against the divorce between her and her husband. This view is also presented in the book as what Jayalalitha had told her school classmate Srimathi.
Not that, Vaasanthi is incapable of neither doing her homework nor a servile hack who have to curry favor from 'Amma'. That she was the editor of 'India Today' magazine's Tamil edition for nine years in 1990s should have given Vaasanthi ample ammunition to depict Jayalalitha's career straight forward. In fact, she did write such a piece in the past. I quote one paragraph, which appeared in the India Today's English edition in April 12, 1999.
"Unlike the beautiful people who see it as an appealing fad, Indian politicians have never really had any use for psychoanalysis. In coming to decisions, they have preferred traditional, time-tested skills of intuition and naked self-interest. In a year of turbulence, the shenanigans of AIADMK supremo, Puratchi Thalaivi J. Jayalalitha, have become a national obsession. She had broken every rule, ruffled every feather and defied every convention. From being a hard-nosed political player with an uncanny instinct for survival, she has graduated to being a political psychopath."
But, Vaasanthi of 2016 had mellowed with age. One cannot find this sort of description in her biography of 'Amma'. In page 89, Vaasanthi makes a passing mention "she (Jayalalitha) too shunned the press and more than a hundred defamation cases were filed against papers and journals that were 'unfriendly' to her." But, she had failed to report the results of these hundred defamation cases, decided by the courts.
One interesting personal document is presented in the form of an emotional 'apology letter' written by Jayalalitha in 1985 to her mentor MGR. To quote, "Please forgive me if I have hurt your feelings. I will not talk to anyone about Janaki. I was hurt so I must have said something. I was so upset by what happened in Madurai that I called my friend Sasi and blurted out my feelings. I will not hereafter open my mouth. Forget my behavior and please don't be angry with me. Who else is there for me? Where will I go leaving you? Am I not your own Ammu? I write this with my countless kisses. It is more than a week since we met. Please allow me to meet you at least tomorrow. Please do not punish me further. Don't you still understand that my love for you is boundless? There is no change in that. It will not till my death. I love you so much. I desire you."
For the uninitiated, 'Janaki' referred to in this letter was MGR's wife, and 'Sasi' is Saskikala (then a video dealer).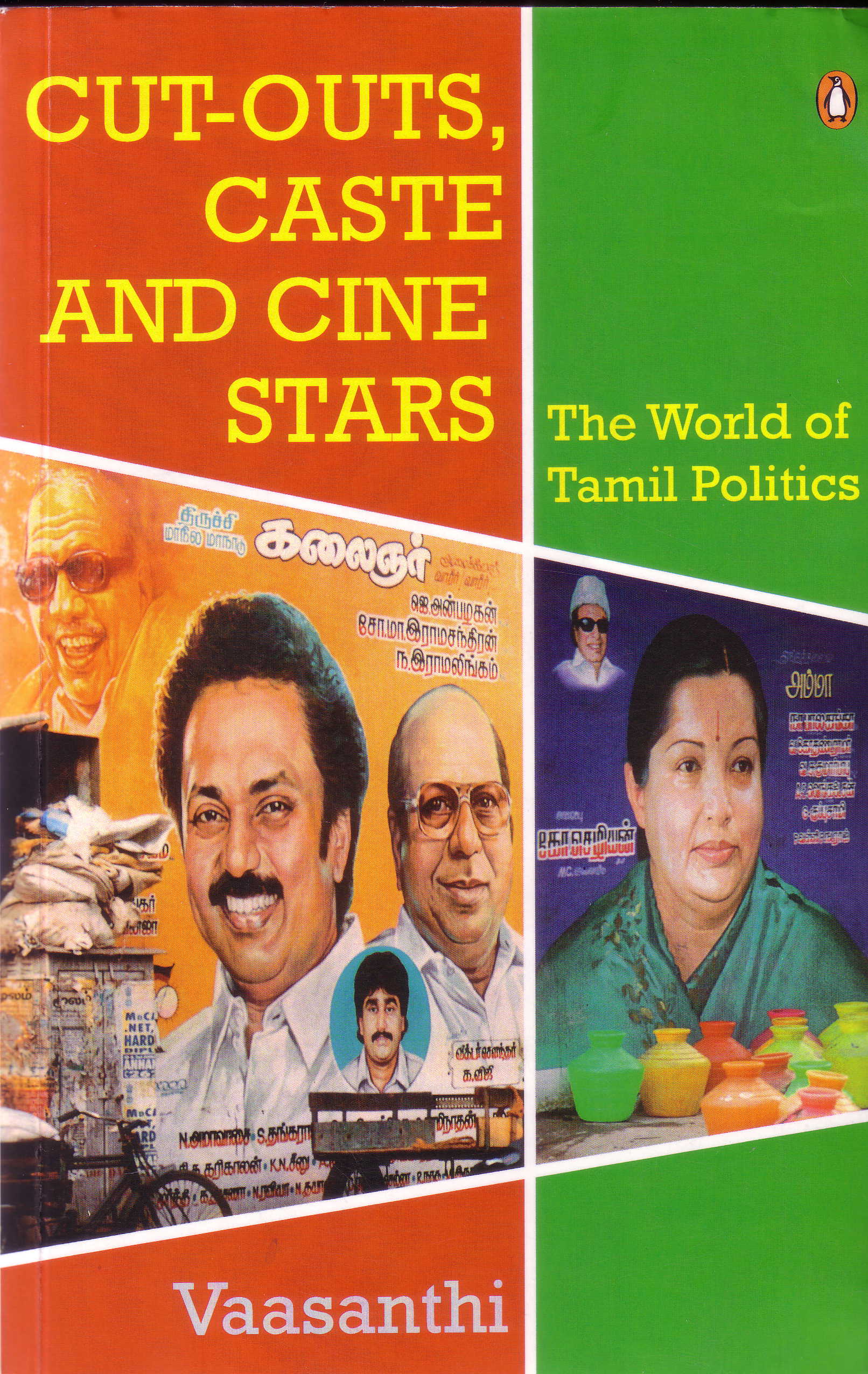 Vaasanthi provides only a segment of this letter in English translation, though she mentions the letter was six foolscap (of A4 size) pages long. Assuming that MGR preferred to read Tamil, the letter (if it was written) should have been written in Tamil, and not in English. If so, why the Tamil original is not presented? If the letter was specifically addressed to MGR, did he or any member of his coterie pass it for open release to humiliate Jayalalitha? How did Jayalalitha send this letter to MGR – via ordinary postal service? or via a confidential courier? One would have expected satisfactory answers for these questions. But none is forthcoming from the book. Vaasanthi only mentions that this letter "mysteriously became everyone's property in MGR's coterie, lays bare the heart of a desperate, frightened woman."
Jayalalitha's efforts to clean Tamil Nadu from the so-called 'LTTE menace' in early 1990s is also mentioned. Here too, Vaasanthi's coverage is spotty at best. No mention is made of the nefarious roles played by India's notorious spy agency RAW, who fed spurious 'intelligence reports' to Jayalalitha and Karunanidhi that they were being targeted for killing by LTTE. Due to these spurious reports, in her first term as Chief Minister (1991-96), it was believed that Jayalalitha was wearing a bullet proof vest hidden with a cloak over her sari.
The book also suffers from another deficiency. There is another Tamil actress-dancer (Vyjanthimala Bali) who also became a politician and a Congress Party MP in 1980s. A comparison of her career in films and Tamil Nadu politics could have provided a good foil to Jayalalitha. Vyjanthimala also had published an autobiography in English. But, no such comparison is made by Jayalalitha's biographer. The book also lacks photos and index! Overall, the quality of this book is akin to a mediocre Jayalalitha movie. There is a need for a good biography on Jayalalitha, who is in public life for half a century. Vaasanthi, despite the advantages she possessed (as a Tamil woman journalist and a good writer), had failed miserably in her mission.