by Thamarai, July 1, 2021
Streaming platforms like Netflix and Amazon Prime have helped us discover emerging Tamil talent from across the globe. Here are four amazing international Tamil actresses to watch as they shatter the glass ceiling.
Geraldine Viswanathan
Standup comedian, sketch writer and now actress, Australian newcomer Geraldine Viswanathan is no stranger to laughs.
From high school sex comedy 'Blockers', to 'Miracle Workers' alongside Harry Potter star Daniel Radcliffe, Viswanathan is stream-rolling her way to Hollywood stardom, Seth Rogan style.
Geraldine Viswanathan is the daughter of an Indian Tamil father and a Swiss mother.
Maitreyi Ramakrishnan
19 year old Maitreyi Ramakrishnan now needs little introduction. The Canadian Tamil actress became an overnight worldwide sensation with the success of the 2020 netflix series "Never Have I Ever" (viewed by 40 million households) playing the lead teenage role, Devi Vishwakumar. Chosen from 15,000 auditions, Maitreyi ended up portraying the south asian role with love and care, winning the hearts of millions across the globe.
With the second season of 'Never Have I Ever' confirmed, Maitreyi has also landed her first film role. Ramakrishnan will portray Lizzie Bennet, in the Netherfield Girls, a romantic comedy with literary pedigree.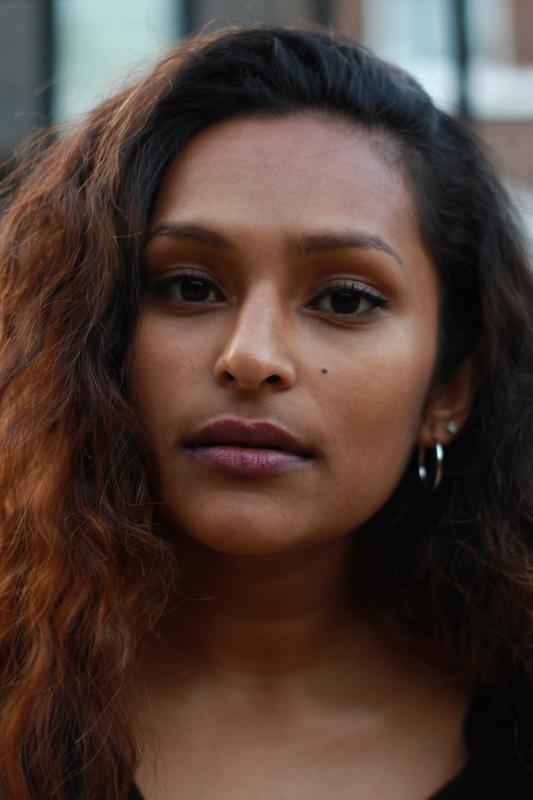 Danu Sunth
Danu Sunth is a Norwegian Tamil actress who portrays Iman Reza in Netflix's original series Ragnarok, a fantasy drama inspired by Norse mythology.
Danu's character Reza Iman is a reincarnation of Freya, the goddess of love, who joins Magne and the other gods in the fight against those that are destroying the planet.
Born in Norway to Sri Lankan Tamil parents, the professional actress is based between London and Oslo.
Simone Ashley
British Tamil actress Simone Ashley shot to fame in the raunchy Netflix college flick Sex Education. In her next role Simone will portray Kate Sharma in the second season of the hit Netflix show Bridgerton.
Ashley developed her acting chops at the ArtsEd School in Chiswick. While she has been acting for a few years, Ashley has previously opened up about how her traditional Indian Tamil family were hesitant about her pursuing the unconventional career.
Worldwide, 82 million viewers viewed Bridgerton's first season. The highly anticipated second season is expected to premiere in spring 2022.