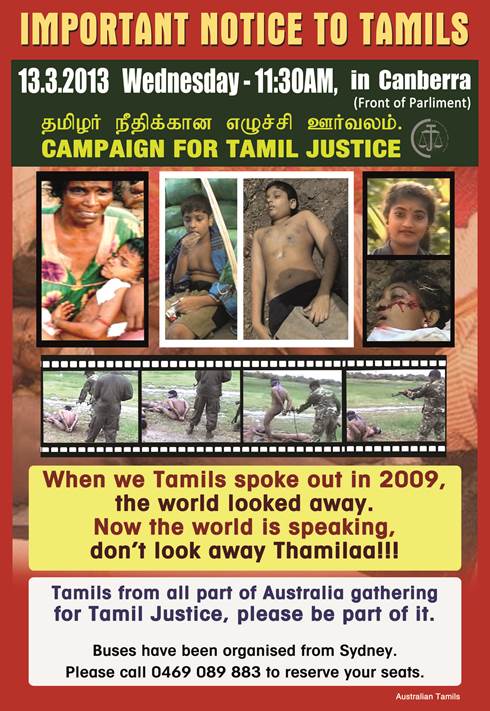 In 2009, we as Tamils stood united and
desperately called for the world to save our people,
the world decided to turn a blind eye.
Today, a mountain of credible evidence exists of war crimes, crimes against
humanity and the on-going persecution of Tamils by the Sri Lankan Government.
The world has begun to see through the lies of the Sri Lankan Government and
now more and more people are beginning to realize the horrendous atrocities
committed by the Sri Lankan Government against the Tamil people.
As the world begins to awake and as the tide
begins to turn, is not this the time for we as Tamils to rise, is not this the
time for us to unite, is not this the time to call for justice.
Date: 13th March 2013
Venue: Opposite Australian Federal Parliament, Canberra
and handover petition to selected countries of influence
Please Call  0469 089 883  to reserve your seats on the buses.
https://www.facebook.com/CampaignForTamilJustice
Invite and
Share the Facebook event page: