Power and Personality: Peer Perceptions
by Sachi Sri Kantha, December 25, 2022
Fellow MGR biographer R. Kannan's observations, on Part 68, received on Oct 12th , was as follows:
"Read your superb chapter that diligently lists the movies where Sivaji Ganesan shunned Kannadasan. The statistics are brilliant and show the hard work that epitomizes your research and writing. Equally, the discussion on Janaki's guardian and Navarathinam is illuminating. Similarly, MGR's electoral debut is well captured. Morarji had misgivings about an alliance with the DMK which Kamaraj had said was neck-deep in corruption. Morarji told Cho that in the fight against dictatorship this compromise was inevitable. So when the DMK failed to deliver and with the Janata in power the equation quickly changed and the DMK was dropped. MGR who knew the benefits of cooperation with the Centre developed a good rapport with Morarji who liked MGR. However, in Tamil Nadu Indira Gandhi remained a tilting factor. When Janata dumped DMK MGR chose to fight it out alone. His advisors such as Panruti, Manoharan, and others should have also said that the AIADMK could make it on its own. The June 1977 assembly elections thus became a four-cornered contest. The DMK did perform honorably – despite the day-in and day-out propaganda unleashed by the state media and its opposition against Karunanidhi and the DMK.
This chapter deals with four themes: Ganesan and Kannadasan; Janaki's guardian; the 1977 parliamentary elections and Navarathinam. My feeling is this could have been broken into four smaller chapters for the readers' benefit as there is a lot of information but the themes are not directly connected. Secondly, a standardized spelling for Panthulu, Baga Pirivinai may be adopted as the first is a Telugu name and the second is a Sanskrit derivative. Otherwise, I greatly enjoyed the chapter. Keep it up."
My response to Kannan's thoughts, sent on Oct.15th was,
"Greetings. Thanks for your mail of 12th and your impressions on Part 68 of the series. I do appreciate it. I don't have any addition or elaboration on what you had commented.
I thought I'll check with you [on this point]..
On Morarji Desai. What is your take, on the issue that he was an informer to American agencies, when he was a Cabinet minister under Indira, and after that. Seymour Hersh raised this issue, in his book on Kissinger, and later Morarji Desai filed a defamation case on him, in Chicago, and Morarji's charges were not sustained. One of the claims of Hersh was that Morarji received around $20,000 per annum, for his 'services'."
Kannan's response, received on the same day, was as follows:
"Morarji was considered inflexible and wooden; his Achilles heel was his son whose activities he turned a blind eye to. Hersh's allegation never gained traction here [i.e., in India]."
Power and Personality
Ten years had passed by since I began this series in December 2012. In the past ten years, while I continued this task quite a few notable events did happen; and I'm thankful for these. Here are a few, which deserves mention; (1) publication of MGR's autobiography 'Naan Yaen Piranthaen' in two volumes by Kannadasan Pathippagam in 2014, (2) acquaintance and friendship with R. Kannan, a UN officer and fellow MGR biographer, (3) MGR's birth centenary celebration in 2017 and publication of Kannan's biography 'MGR: A Life'. (4) expansion of Youtube videos in popularity and posting of old interviews, from MGR's peer actors and directors in the Tamil movie industry. Among these listed, items 1 and 4 had been valuable to me, for providing glimpses on MGR's character traits and personality. In the previous chapters, I had made ample use of MGR's autobiography to write this series.
Previously, in part 23 of this series, posted on Dec. 10, 2014 [https://sangam.org/mgr-remembered-part-23/] I had presented my thoughts on MGR's charisma, based on my eight-fold taxonomy of charisma types. Now, that 1977 was his swan-song year in Tamil movies, before he was about to reach the pinnacle of his political career as the Chief Minister of Tamil Nadu at the age of 60, in this particular chapter, I return to the theme of  MGR's 'power and personality'. I have been amply helped in this regard, by MGR's contemporaries in the movie world since 1950s until his death, who had provided their own impressions (few of them, before their own deaths) on MGR's power and personality with their testimony.
These contemporaries were actors/actresses – V.K. Ramasamy (1926-2002), 'Major' Sundararajan (1925-2003), P. Bhanumathi Ramakrishna (1925-2005), Padmini Ramachandran (1932-2006), Sowcar Janaki (b. 1931), B. Sarojadevi Sri Harsha (b. 1938), M.N. Rajam Raghavan (b. 1940), Sivakumar (b. 1941), Githanjali Ramakrishna (1947-2019), 'Vennira Aadai' Nirmala (b. 1948) and director Mohan Gandhiraman (1934-2021). 
MGR's Power
Since quite a few of MGR's junior contemporaries such as N.T. Rama Rao (NTR, 1923-1996), Amithabh Bachchan (b. 1942) and Rajnikanth (b. 1950) had attempted to enter the politics following MGR's success, half-baked comparisons had been made by Indian/non-Indian researchers, who are ignorant about the grasp MGR had on his followers, as well as (1) the character roles he had played in movies, after achieving stardom in mid 1950s, (2) long apprenticeship on Tamil drama stage from age 7 to 19. Though born to parents from Kerala, MGR's first language has to be considered as Tamil, and it was in this language he gained fluency, and not in Malayalam – the mother tongue of his parents. Quite a few authors had confused the career paths of MGR and NTR, and made inappropriate comparisons based on ephemeral similarities. Here are a few selected examples:
"With the rise of Bachchan, there no longer seemed to be any sharp distinction between mythological beings and mere mortals on the Hindi screen. Something similar occurred a few years ago in Tamil Nadu, when superstar M.G. Ramachandran (MGR) played so many godlike heroes that the supernatural luster seems to rub off and he was swept into statewide office." [David Chute, 1995]
"N.T. Rama Rao and M.G. Ramachandran, playing divine characters, wearing saffron robes, were direct beneficiaries heading major state governments." [Akbar S. Ahmed, 1992]
"Like his predecessor M.G. Ramachandran, Rajni(kanth) was an outsider, a Maharastrian from Bangalore who had worked as a bus conductor before joining the the acting course in the Madras Film Institute where he was spotted by the director Balachander." [Madhava Prasad, 2009]
"In his 1938 influential book on 'Power', Bertrand Russell wrote as follows: "Power may be defined as the production of intended effects. It is thus a quantitative concept: given two men with similar desires, if one achieves all the desires that the other achieves, and also others, he has more power than the other."
How to influence another single individual, by one's deeds? Russell indicates three major routes. "An individual may be influenced: A. by direct physical power over his body, e.g. when he is imprisoned or killed. B. By rewards and punishments as inducements, e.g. in giving or withholding employment; C. by influence on opinion, i.e. propaganda in is broadest sense."
MGR's power over millions of Tamil individuals was by the third route: influence on opinion via his deeds in stage, movies AND public life. According to his writing assistant Ravindar, this particular book on power by Bertrand Russell had a strong impression on MGR, and before he assumed chief ministership of Tamil Nadu, he did solicit and received a Tamil translation of this book, from one of his lawyer confidants R. Mohanarangam, for reading. Though numerous movie actors and actresses had imitated the footsteps of MGR in entering the politics, none with the exception of his junior contemporary N.R. Rama Rao in Andhra Pradesh, could repeat MGR's success in establishing a new political party and leading it electoral success. MGR's protégé and one of the muses, Jayalalitha (1948-2016) did become a chief minister in Tamil Nadu subsequently in 1991, but, she did not establish a new party. Jayalalitha simply hijacked MGR's fan base.
How MGR executed the God-given power he gained in mid 1950s (two decades before he became the Chief Minister of Tamil Nadu) with humility, for the benefit of common folks who were less blessed than him had been ignored by his contemporaries in movie land (from Sivaji Ganesan, Vijayakanth, T. Rajendar, Kamal Hassan and Rajnikanth) who attempted to emulate MGR's success in politics.
It has to be expected that a handful of movie personalities (M.R. Radha, M. Karunanidhi, J.P. Chandrababu and occasionally lyricist Kannadasan) found that the power-grip MGR had was throttling their necks, and as had been presented in previous chapters, they found their own methods of their solution. But, the outcome turned out to be sordid for them. M.R. Radha was convicted for attempted murder and spent time in prison. Karunanidhi's vainglorious attempt to promote his son M.K. Muthu turned out to be a dud. Chandrababu died prematurely as a pauper in 1974, by surrendering his talent to booze. Only Kannadasan was able to repair his relationship with MGR, in the final four years of his life, before his premature death in 1981.
This story of power struggle indulged by few other contemporary Tamil politicians (apart from Karunanidhi – such as Congress Party's K. Kamaraj, newspaper mogul S.P. Adithan of 'Naam Thamilar' (We Tamil) party, Madurai Muthu of DMK and S.D. Somasundaram in MGR's own party) in combating with MGR's power with their own, eventually showed that Tamil Nadu folks always decided in favor or MGR, in preference to any other individual.
MGR's Personality
Ravindar, in his memoir, provides an anecdote about MGR's meeting with Indian philosopher and President Sarvepalli Radhakrishnan (1888-1975). During such a meeting Radhakrishnan imbibed tea four times.
"MGR inquired, 'You have been drinking tea frequently. Is it good for health? Radhakrishnan response was tinged with word play: 'I do like tea. Not only this tea, but seven other 'ty's. You may like these too. MGR's rort was, 'I couldn't follow'. The philosopher, then explained with a smile: duty, surety, quality, security, responsibility, sincerity, and punctuality. The eighth 'ty' is important as well, which you have been blessed with – personality. MGR smiled softly, and I too appreciated such an interaction.
When we were returning, MGR told me. 'How about this 'ty' wordplay? Isn't it good? That's what an intellectual is.' As Radhakrishnan, had given to MGR a small publication of his, MGR asked me to translate it. I completed it and gave the translation. Two days after I returned, MGR asked me – 'Ravindran, is this translation properly done? I responded : 'Anne, that's all, I could do. I'm not as literate (as him).'
MGR told me, -this section about laps. I enjoyed reading it very much. Just check it again. I did so. [According to Radhakrishnan] a human being has seven laps.
Womb' lap – his origin, Mother's lap – his love, Father's lap – his knowledge, Guru's lap – his learning, Wife's lap – his comfort, Progeny's lap – his completion, and
Earth's lap – his ending.
I replied – 'It's accurate, I do think. MGR's response was: Sure, it's accurate. But for me, 5th and 6th items do not fit. I felt a wrenched feeling in my heart."
Peer Perceptions on MGR's power and prestige
Below, I provide the impressions of ten established Tamil movie industry actors/actresses and one director about their interactions with MGR, now made available in Youtube links. Among these impressions, ten are in Tamil; exception being that of Padmini's interview, recorded in English. I provide annotations on the specific incidences, of each individual's impressions on MGR's character.
Actor V.K. Ramasamy talks about MGR
https://www.youtube.com/watch?v=hLpbQU2o15E
V.K. Ramasamy, apart from being a renowned comedian and character actor, was also a movie producer. Though the movies he produced were well noted, he failed to profit as a producer. Here, Ramasamy describes that MGR offered to help him by acting in a movie so that Ramasamy could make money. But, this idea failed to fly, after MGR had established his own party in 1972. Subsequently, Ramasamy wanted to join MGR's party; but this interest was negated by MGR, in the good interest of Ramasamy's career.
Actress P. Bhanumathi talks about MGR's career in films and politics
https://www.youtube.com/watch?v=n4FvJBCLG8g&t=336s
Bhanumathi describes the humility shown by MGR, to her – even after he was elected at the chief minister of Tamil Nadu. Bhanumathi says that MGR would never sit in front of her. Bhanumathi also mentions that MGR was knowledgeable in all aspects of music, and paid compliments to her for her songs, and later appointing her as the Prinicipal of the Tamil Nadu Music College. Though both have had artistic conflicts in the movies they acted together, MGR's devotion to the job to be done was total and it reflected in the financial success of their shared movies. Bhanumathi mentions that she believes in 'fate' and even in 1950s, she had predicted that MGR would become a political leader, and his 'astrological' fate was that in his previous birth, he should have been born in royalty with links to state maintenance. Bhanumathi also mentions that when producer Sandow M. M.A. Chinappa Thevar produced his first MGR – Bhanumathi paired movie Thaiku Pin Thaaram in 1956, MGR first passed Thevar's request message through her husband Ramakrishna for proper courtesy, and she did appreciate such a delicate 'touch' and respect shown to her.
Actress Padmini interview with Dr. Shan Chandrasekhar (son of director K. Subrahmanyam)
https://www.youtube.com/watch?v=DBt55JI4WLM
Padmini briefly describes her experience in working with MGR, in the movie Madurai Veeran (1956). She says 'It was a great feeling in working with him. Because, he was a very good man…He will tell you, what is good for you and what is not good for you. He gives advices to the artists – doing exercise, and not putting on weights; as everybody knows, he is a very generous man.' Padmini also mentions about her last movie experiences with MGR – in Rickshawkaran (1972). Unfortunately, only less than 2 minutes of the 32 minute talk was covered by the interviewer, on Padmini's links to MGR. This I attribute to the immaturity and unprofessionalism of the interviewer's skill.
Actress M.N. Rajam talks about MGR
https://www.youtube.com/watch?v=TXYeq4UzfwE
Rajam describes a renowned character trait of allocating due credit to fellow artists. In MGR's own production 'Nadodi Mannan' (1958), Rajam had to deliver the famous line of Kannadasan, that 'the state is expecting much from you, and your reign'. Subsequently in 1977, at one of the crowded felicitation functions to which she had gone with her singer husband A.L. Raghavan, once hearing the endearing word 'Anne!' called by Rajam, MGR recognized her voice instantly, and called her near him, and immediately announced to all those who had gathered there – the credit of his success has to go Rajam pouting that Kannadasan line with such forethought.
Actress Sowcar Janaki's interview –part 1 – on MGR
https://www.youtube.com/watch?v=ABMRW4AOj3M
In this part of the interview, Sowcar Janaki mentions that her first Telugu movie's name 'Shaukaru' was tagged to her name Janaki, because when he entered the Tamil movies, MGR's wife V.N. Janaki was also a big name. Thus, to distinguish her from V.N. Janaki, her name was introduced as 'Sowcar' Janaki. Janaki also mentions that MGR was a stickler for discipline and propriety, and she was removed from the first movie she starred with MGR – Madapura (1962). MGR had observed that in the studio setting Janaki was seated with crossed legs and reading a book. He had expressed his discomfort on this to fellow actor M.R. Radha, and even after scenes with Janaki were shot, she was replaced with another actress in this movie. Subsequently, after MGR came to recognize Janaki's talent, she was offered wonderful roles in MGR's movies – most recognized were in Panam Padaithavan and Oli Villaku (MGR's 100th movie).
Actress Sowcar Janaki's interview –part 2 – on Jayalalitha
https://www.youtube.com/watch?v=PdELH-hnjY8
In this part of the interview, Janaki mentions the conflict she had with Jayalalitha, related to the placing of names in the title credit in Oli Villaku movie. As the role played by Janaki in the movie was that of heroine, she had suggested that her name should appear first, ahead of Jayalalitha's. To this, Jayalalitha had expressed her resentment. And this conflict (with both not talking with each other) lasted for 40 long years, though both had acted in movies, in the same scenes. Janaki claim was that 'seniority deserves recognition', and Jayalalitha in her youthful arrogance wouldn't go along with such a thought. Janaki also mentions, due to this conflict, an opinion prevailed that she was against 'MGR –Jayalalitha pairing' and as such, she had to lose a few opportunities in starring with MGR.
Actress B. Sarojadevi talks about MGR
https://www.youtube.com/watch?v=8scorX4AD-U&t=2s
Sarojadevi had talked to the media, about her relationship with MGR in numerous occasions. In this, she describes about her visit to 1965 visit to Ceylon with MGR. She also mentions about her phone contact with him, during the final days of MGR in December 1987. After the death of her husband in 1986, Sarojadevi mentions that MGR had suggested to her, that by talking to Rajiv Gandhi, he could help her become an elected MP for Congress Party. Learning about her long standing interests on Indira Gandhi, MGR had never insisted that Sarojadevi should join his own party – but he was understanding enough to make her an MP in the Congress Party.
Actress 'Vennira Aadai' Nirmala talks about MGR
https://www.youtube.com/watch?v=9ilCB30nc6U
In this brief talk, 'Vennira Aadai' Nirmala describes a conversation she had with MGR, during the shooting of 'Oorukku Uzhaipavan' movie, in which both co-starred. MGR had suggested to her, to produce a movie, with him, so that she could solve her financial troubles. Those listening to this conversation subsequently advised Nirmala – not to make a mistake by producing a movie with MGR, by telling her about the plight faced by J.P. Chandrababu previously. Nirmala then had asked about this MGR-Chandrababu rift, and his non-cooperation in completing that particular movie. MGR had told Nirmala, that he was unsatisfied by Chandrababu's personal misconduct with the women folks of the financiers of that particular movie, and when he warned him about this, Chandrababu had disregarded his advice. So as, not to prolong this sordid affair of Babu, MGR had opted to abandon his cooperation with Chandrababu. Though there were so many 'behind the back' gossips about MGR's rudeness, as this particular issue involved women, he willingly allowed such gossip to flourish, at the expense of his popularity.
https://www.youtube.com/watch?v=FRuMUjcCGgE
In the above video interview with Chitra Lakshmanan, Nirmala describes her interactions with MGR in the movies 'Rahasiya Police 115' and 'Inru Pol Enrum Vaazha' and the advices he offered to her.
Actress Githanjali Ramakrishna talks about MGR
https://www.youtube.com/watch?v=ZdAF3Zo9v5c
Gitahanjali reminisces about the respect and encouragement MGR paid to junior artistes, as well as his hospitality in serving food for his fellow staff members. Particularly, she describes her experience in the philosophical song sequence 'Kan pona pokkile kaal pohalama' [Should the legs have to follow the path of the eyes?] in MGR's movie 'Panam Padaithavan' (1966), for which she was paired with comedian Nagesh.
Actor Sivakumar talks about MGR
https://www.youtube.com/watch?v=DWJ2ZS3ST4o
Sivakuar provides a brief synopsis of MGR's early career in Tamil movies from 1936 to early 1940s. Then, describes his first impression of meeting MGR during the shooting of 'Kavalkaran'. He also reminisces on a few of MGR's most popular solo songs, and infers that almost all songs sung by MGR's characters carried an educational message to masses.
Ethanai kaalam thaan ematruvar in the naatile (1954) – Malaikallan movie
https://www.youtube.com/watch?v=ZcTnvEXe92c
Manusanai manusan saapiduranda (1956) – Thaiku pin Thaaram movie
https://www.youtube.com/watch?v=7lXctVlYke4
Thoongathe tambi toongathe (1958) – Nadodi Mannan movie
https://www.youtube.com/watch?v=JZbeeoddcrY 
Actor 'Major' Sundararajan talks about MGR
https://www.youtube.com/watch?v=xBqAHDrhn-M&list=RDLVDWJ2ZS3ST4o&index=1
Sundararajan describes a routine habit of MGR. When he was invited and attended a drama or any art-related function, he would stay put until the end, and never would leave the function in a half way. Sundararajan shares his experiences in working with MGR, in the movies Vivasayee, Kaathal Vahanam, and Naan Yaen Piranthaen. MGR was so cooperative for any request of a junior actor who was also involved in staging dramas. If MGR was informed in time, he would make sure to complete all the shots involved with that particular actor before 5 pm, and send them to attend the drama. MGR's priority for drama came first for him, due to his own involvement in drama and the difficulties he had faced in his early career. MGR also advised him, about stopping the smoking habit. Sundararajan also describes MGR's assistance in the proper conduct of funeral ceremony of lyricist Kannadasan, and the financial assistance he offered9 in 1981, when he was the chief minister of Tamil Nadu.
Director Mohan Gandhiraman interview – a 4 hour interview on MGR
https://www.youtube.com/watch?v=Hx4mJf-OOe0
I consider this, as one of the vital records on MGR's influence on Tamil movie industry, while he was involved in it, and subsequently as the Chief Minister of Tamil Nadu, for ten years. It's fortunate that this video record was made, before the death of Mohan Gandhiraman in 2021, due to COVID-19. Mohan Gandhiraman also provides interesting anecdotes (not recorded by any others previously) about MGR's munificence to help Tamil Nadu's Communist leader P. Jeevanandam (1907-1963) to live in a house with electricity that was impervious to destruction of natural elements, without the benefactor's name being promoted to the public. Gandhiraman was a nephew of Jeevanandam, and his father (an independence freedom fighter) was a pal of comedian N.S. Krishnan. His reminiscences about movie stars N.S. Krishnan and his wife T.A.Mathuram, Bhanumathi, Padmini, B. Sarojadevi, director P. Neelakantan, and lyricist Vaali also deserve recognition.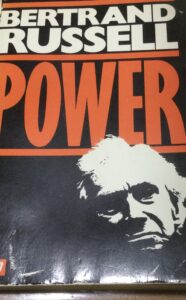 Coda
Posthumous impressions provided by all the above eleven individuals are unified in offering appreciative thoughts on MGR's personality. There is no necessity and they are under no obligation that all eleven have to provide such a unanimous verdict on MGR, unless they were positively influenced by MGR's deeds. Why this has to be so? One can infer that MGR was most receptive to the problems of less fortunate fellow humans, probably having experienced poverty and deprivation in his young days, and carried a sincere feeling of helping those who came to him, for any assistance. Among the numerous songs written for MGR's characters by many lyricists, one written by Vaali, for the Deiva Thai (Goddess Mother, 1964) movie aptly fits for MGR's personality. This lyrics begin with, "Moonrezhuthil en moochirukkum, – athu mudintha pin thane pechirukkum" [My breath is in three letters; and I can talk only after it was fulfilled]. "Ullam enroru oor irukum – antha oorukkul enakoor peyar irukkum" [There is a country of the heart, and in that country, my name will be carried.] Lyricist then introduces those three letters – kadamai [duty]. Subsequent lines state, "Pathavi varum poothu panivum vara vendum –thunivum vara vendum thozha" [Pal -when you rise in the ranks, humility should join you, and courage should also be together.]
Despite the cusses of many of his detractors, one may assert that MGR did live a life by these words penned by Vaali, within reasonable limits. This is the reason that posthumous peer perceptions presented above are all appreciative, and nothing condescending.
Cited Sources
Akbar S. Ahmed: Bombay films: The cinema as a metaphor for Indian society and politics. Modern Asian Studies, May 1992; 26(2): 289-320.
David Chute: Gods walk the Earth: Idiom and archetype in Indian cinema today. Film Comment, Jan-Feb 1995; 31(1): 50-53.
MGR: Naan Yean Piranthen (Why I was Born), Part 1 and Part 2, Kannadhasan Pathippagam, Chennai, 2014, pp. 1073-1093 (in Tamil).
Ravindar: Pon Mana Chemmal MGR, Vijaya Publications, 2009, pp. 57-59.
Bertrand Russell: Power – a new social analysis, Unwin Paperbacks, London, 1985 reprint (originally published by George Allen & Unwin in 1938).
*****