Families await compensation
[Note that this article says the project is in Anuradhapura District, while in 2017, this Colombo Page article says it is in North Central & will irrigate land in both Anuradhapura District & Trincomalee District.]
by Daily News, Colombo, February 26, 2021
The Yan Oya Reservoir Project in the Anuradhapura District has not been commissioned yet although it has been completed two years ago.
The Chinese CAMCE Company had completed the project, which contains 1,49000 sere feet of water and the 18km long left bank canal, which carries Yan Oya water to Padaviya.
Three years ago, the Irrigation Department constructed the left bank canal. A 2.5 mm long dam was built across the Yan Oya River near the historic Wahalkada for the project. The Government has spent Rs. 36,000 million to complete the reservoir – the largest water source in the Anuradhapura District.
Reportedly, the project has not been opened yet since the payment of compensation has not been settled yet for 3,606 families who lost their properties for the project.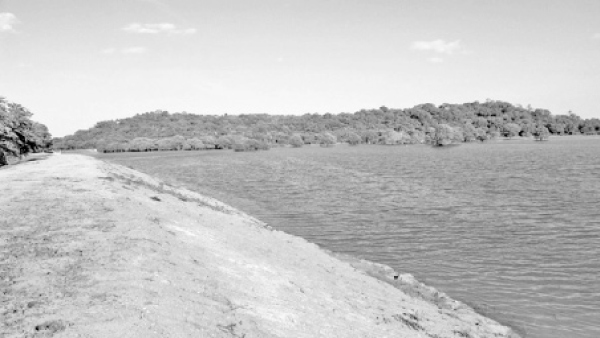 According to the Anuradhapura District Agriculture Committee, 4,373 acres have been acquired from the Horrowpothana and Gomarakadawala DS Divisions for the project.
Only 2,315 families have been given compensation so far while 1,283 families are waiting for compensation.
Over Rs.5,344 million has to be paid as compensation and only Rs.2,450 million has been settled so far, sources said.
යාන් ඔය ජලාශය Travelmedia #sriLankaYan oya project | Trave sri lanka | – YouTube
---
Environmental, Social & Agricultural impact statement, 2013 – Ex_summary – Yan Oya_20_02_13.pdf (ejustice.lk)
Irrigation Dept. site – PowerPoint Presentation (irrigation.gov.lk)
In the afternoon of June 11, 2020, Chamal Rajapaksa, Minister of of Mahaweli, Agriculture, Irrigation and Rural Development of Sri Lanka, inspected Yan Oya reservoir project and canal construction project on the left bank of Yan Oya undertaken by CAMCE. Li Weiwei, Deputy General Director of the South Asia Regional Center of the Asia-Pacific Division of CAMCE, received the Minister's delegation.
During the inspection, the Minister highly appreciated the contribution of CAMCE to the construction of agricultural irrigation infrastructure in Sri Lanka. He said that CAMCE's outstanding capacity of project execution left him a deep impression, in particular the early completion and operation of the Yan Oya reservoir project and canal construction project on the left bank of Yan Oya, which greatly benefited the locals and promoted the regional economy development.
Afterwards, the Minister received an interview on site. He said that the implementation of the projects has brought concrete benefits to the local residents, greatly improved the local natural environmental conditions and effectively alleviated the situation of occurance of floods during the rainy season and water shortages during the dry season. While benefiting local populations, the projects have provided better habitat for local wildlife and have stimulated the rapid development of agriculture, fisheries, animal husbandry and tourism, and have given impetus to regional economic development.