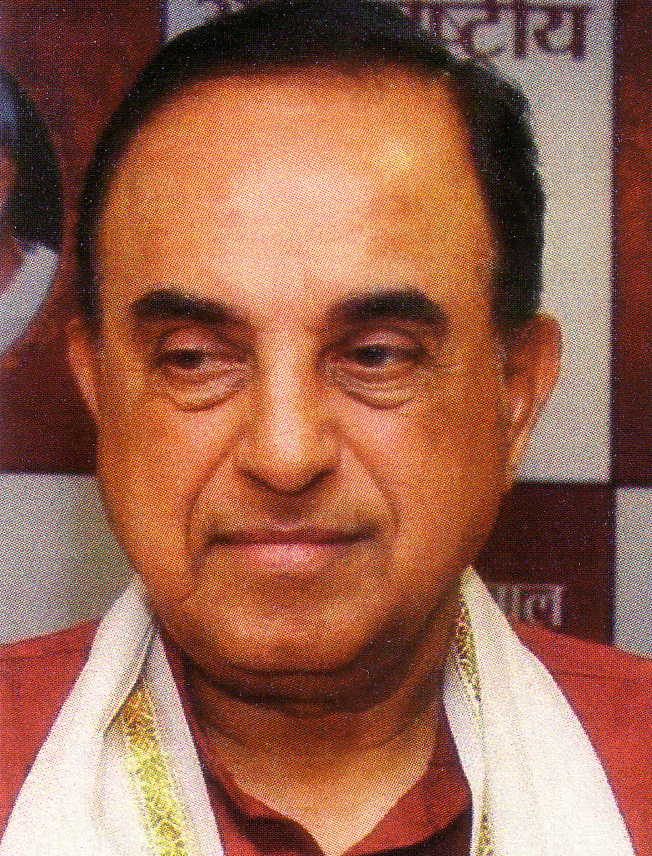 Dr. Subramanian Swamy currently has a new 'crown'; it is, "Chairman, BJP Committee on Strategic Action and Member of BJP's National Executive Committee". He achieved this, by dissolving the identity of his 'One-Man' Janata Party and joining the Bharatiya Janata Party (BJP) last August. His sole aims were, (1) to enter the Lok Sabha via BJP from a northern India state; (2) to gain a cabinet portfolio when BJP forms a government. As of today, both his aims are unfulfilled. Knowing well what sort of a cantankerous political creep Swamy has been, Narendra Modi and his close associates have kept Swamy at arms-length. Only in Colombo does Swamy receives prominent podium space, for his anti-LTTE drivel. This arrangement suits the needs of both parties.
Recently, Swamy had given an interview to Colombo journalist Lakna Paranamanna, in which he had prattled about India's foreign policy under Prime Minister Modi. ['We will not allow an intrusive foreign probe' – Dr. Subramanian Swamy interview, Colombo Daily Mirror, July 23, 2014]. Eighteen pro- Mahinda Rajapaksa government questions had been asked, for which Swamy answered, to earn the honorarium paid. I focus on a few.
Swamy's flawed view on Genocide
Swamy had answered as follows: "International intervention is justified only under one ground, genocide. Even the UN doesn't say that genocide took place in Sri Lanka in 2009 – only the crackpots in Tamil Nadu and London infer that. You can always get one or two channels by paying them money to show lurid pictures of a child being shot. The fact of the matter is that no responsible agency has said that genocide took place in Sri Lanka. There is no doubt Tamil extremist forces killed many innocent people, including Mr. Rajiv Gandhi, a fact that we can never forget. So then on what grounds can international agencies come? If there are human rights excesses, there is a democratic process in Sri Lanka, let the people here raise it like we do in India. I don't think anyone should interfere in Sri Lanka's affairs."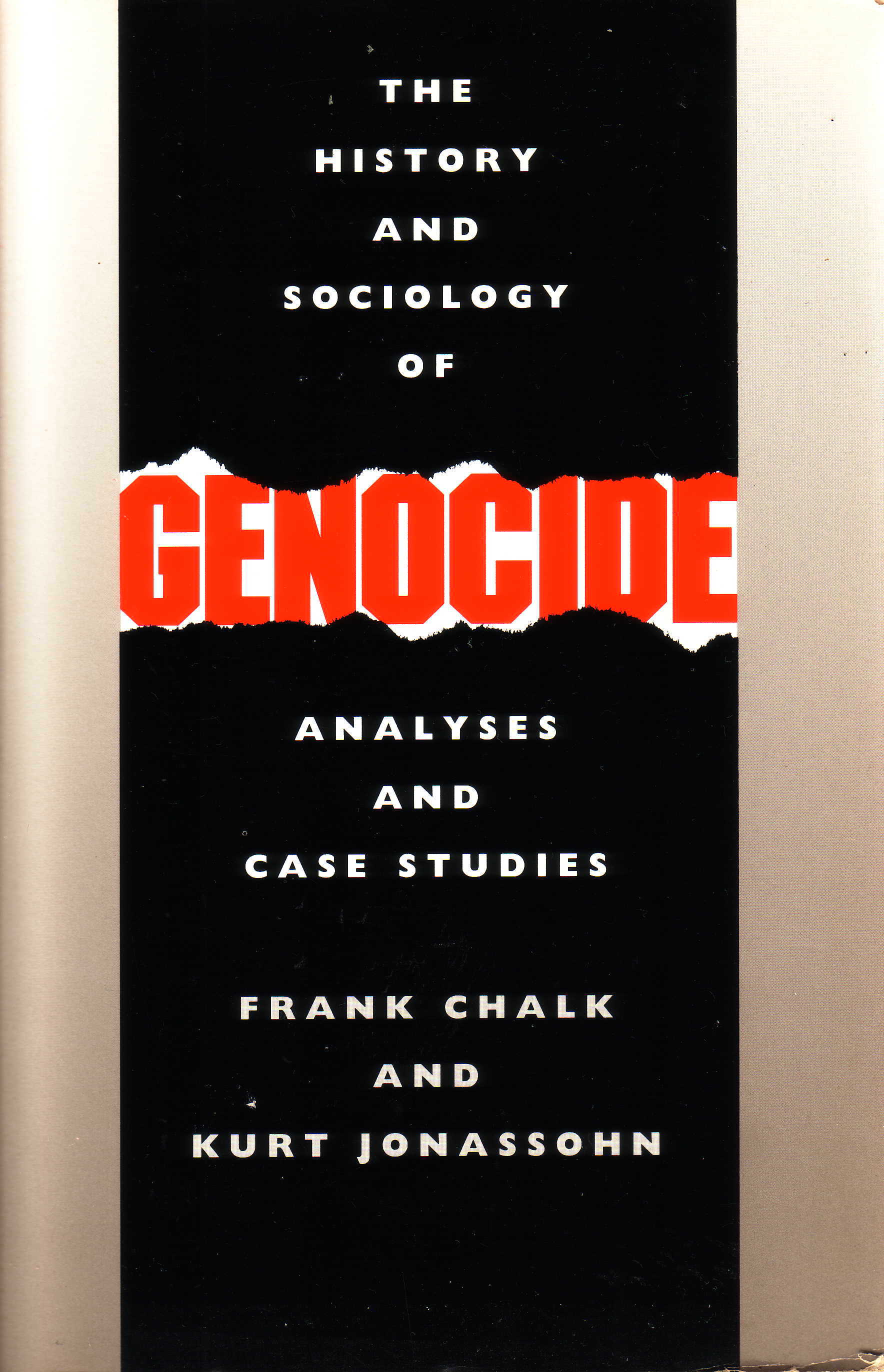 In these eight sentences, Swamy was simply parrot-mouthing President Rajapaksa's press officer. First, even Sinhalese don't agree with Swamy's view that Mr. Rajiv Gandhi was an 'innocent' man. He is welcome to check the Sinhalese press during the period 1987 to May 1991. Rajiv Gandhi became a 'saint' for opportunistic Sinhalese politicians only after his assassination. Even the SLFP party (then in Opposition) in which Mr. Rajapaksa was a prominent member, was against the IPKF operations inducted by Mr. Rajiv Gandhi. Secondly, Swamy shows his ignorance that human rights excesses against Tamils pre-date LTTE's origin. Mr. Swamy is welcome to read the Ceylon (later Sri Lanka) Parliamentary debates by Tamil members since 1948. Thirdly, what Swami understands by the UN interpretation of genocide is flawed, and critiqued by Western academics – and not by "crackpots in Tamil Nadu and London".
To state my case, I provide excerpts from the book, 'The History and Sociology of Genocide' (1990), by Frank Chalk and Kurt Jonassohn. These two academics indicate, "The UN definition [of genocide] is of little use to scholars. First, it makes no distinction between violence intended to annihilate a group and non-lethal attacks on members of a group…Second, the United Nations intentionally excluded the deliberate annihilation of political groups and social classes from its definition of genocide." (pp.10-11).
The UN adopted the Genocide Convention on December 9, 1948. The demerits of UN's definition of genocide are manifold. Chalk and Jonassohn cite four of them, as follows.
(1)   "The lack of rigor in the UN definition of genocide is responsible for much of the confusion that plagues scholarly work in the field."
(2)   "Although the UN condemnation of genocide has undoubted symbolic value, it has never had any practical effect."
(3)   "The wording of the convention is so restrictive that not one of the genocidal killings committed since its adoption is covered by it." According to Chalk and Jonassohn, this was pointed out by an editor of the Wall Street Journal, 37 years later (Feb.24, 1986, p. 12).
(4)   "The major problem is its narrow definition of what constitutes a victim group, and potential perpetrators have taken care to victimize only those groups that are not covered by the conventions definition."
For these reasons, Chalk and Jonassohn rejected the UN definition, and proposed the term 'ethnocide' in 1990. They defined ethnocide as, "the suppression of a culture, a language, a religion, and so on is a phenomenon that is analytically different from the physical extermination of a group." There exists ample literature, apart from the Sri Lankan parliamentary debates, on Tamil ethnocide since 1956, when Prabhakaran was a two year old toddler. Swamy seems oblivious to the 1981 burning of the Jaffna Public Library, perpetrated by the Sri Lankan security forces. Before opening his mouth, Swamy should check and double check original sources on Tamil ethnocide.
I did contribute a short review of this book by Chalk and Jonassohn to the Tamil Nation print edition (Aug.1, 1991). In it, I had written the following: "Last year, even the prestigious New York Times in its editorial entitled, 'Preventing Genocide in Liberia (Sept.13, 1990) referred to the current situation in Sri Lanka as follows, without naming the culprits: 'From Sri Lanka to the Balkans, political opportunists have exploited ethnic rivalries in the quest for short-term advantage. Too often, their efforts have drowned their countries in blood.' "
Re-check the date of this particular New York Times editorial. It was before Rajiv Gandhi's assassination. Who were the political opportunists, who have exploited ethnic rivalries in the quest for short-term advantage? In Sri Lanka, the tradition was started by SLFP's founder S.W.R.D. Bandaranaike. And how about, Rajiv Gandhi in 1987? He was also a political opportunist exploiting Sinhalese-Tamil ethnic rivalry for short-term electoral advantage. Time permitting, I'll offer an extended review of this Chalk-Jonassohn book to this website, in the near future.
On Tamil Nadu 2014 Lok Sabha Election Results
To a question on BJP's allies in Tamil Nadu, Swamy answered, "All of Mr. Vaiko's candidates have been defeated with the loss of deposit and the BJP suffered because of our alliance with them. I don't think that in our government, TN can veto this issue."
About losing the security deposit as a candidate in Indian Parliamentary elections, Dr. Swamy should know better. He had in fact, lost the security deposits in 1999 and 2004 General elections, while contesting from Madurai. That's why this time around, he was hoping for a 'safe BJP constituency' in the North India.
As far as I checked the electoral returns of the 2014 Tamil Nadu Lok Sabha results, 5 of 7 Vaiko's candidates, contesting in the Marumalarchi DMK (MDMK) symbol, did retain their deposits. According to the Indian Election Commission rules, a candidate should get a minimum of one-sixth of the total valid votes polled to save his security deposit. This means, the candidate should gain 16.66% of the valid votes polled.
Here are the statistics on 7 MDMK candidates.
Sri Perumbudur constituency: Dr. R. Masilamani – 187,094 votes (14.5% of 1,286,647 total votes); lost security deposit.
Kanchipuram constituency: C.E.Sathya – 207,080 votes (18.35% of 1,128,399 total votes); retained security deposit.
Erode constituency: A. Ganeshamoorthi – 255,432 votes (25.3% of 1,008,582 total votes); retained security deposit.
Theni constituency: Alagu Sundaram – 134,362 votes (12.49% of 1,075,583 total votes); lost security deposit.
Virudhunagar constituency: Vaiko – 261,143 votes (25.8% of 1,010,930 total votes); retained security deposit.
Thuthukudi constituency: S.Joel – 182,191 votes (19.87% of 916,778 total votes); retained security deposit.
Thenkasi constituency: Dr. Sadhan Thirumalikumar – 190,233 votes (18.68% of 1,017,938 total votes); retained security deposit.
Altogether, losing MDMK candidates cumulatively polled 1,417,535 votes (3.5% of the total votes) in 7 constituencies. Another BJP-ally party Desiya Murpokku Dravida Kazhakam (DMDK), led by actor Vijayakanth, contested 14 constituencies in Tamil Nadu, and lost security deposits in 11 of them. Their cumulative popular vote was 2,079,392 (5.1% of the total votes). Then, how do you measure the pitiable performance of grand old Congress Party in Tamil Nadu, led by Sonia Gandhi and her son Rahul? It contested all 39 constituencies, and its candidates lost security deposits in 38 out of 39. Their cumulative vote tally was 1,751,123 (4.3% of the total votes).
Swamy's pithy remarks on the performance of Vaiko's MDMK this time has to be tempered with two facts. First, how did his one-man Janata Party fare in Tamil Nadu in the past general elections? Isn't it a case of the pot calling the kettle black? Because of the Janata Party's pitiable existence, Swamy was forced to merge his party with the BJP. Secondly, MDMK did lose only to Jayalalitha-led Anna DMK and not to any other Non-Tamil dominated party.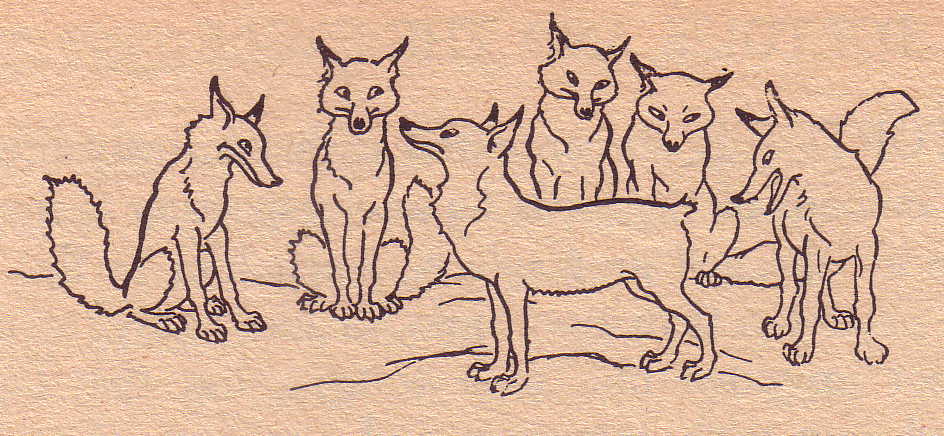 Swamy's Gripe – akin to that of Aesop's Tailless Fox
To a question on complaints made by C.V. Wigneswaran, the current Chief Minister of Northern Province, Swamy had answered, "Sri Lankan Tamils only talk to extremists in India, not people like me who can speak to the government.…Nobody from Jaffna has ever spoken to me about these problems." Having such a 'rotten egg' reputation in Indian politics, who would bother to speak with Swamy? Swamy's logic is akin to the tailless fox which appears in the Aesop's Fable (see below, the Appendix, for the story), which pleaded with other foxes with tails, to follow his style and get rid of the tails.
On RAW's role in Sri Lanka
To the question, "There have been allegations about RAW infiltration into Sri Lanka, particularly in the North. What are your comments about these allegations?" Swamy deflected the arrow, by a silly answer – why point fingers only at RAW? Were you able to tackle other Intelligence agencies of other states (USA, China and Pakistan)? I repeat verbatim, his answer: "Do you have the CIA in Sri Lanka? Chinese intelligence? Pakistan's ISI? I cannot stop intelligence agencies from coming, there is no way to do that. They go everywhere, they have to collect information etc. If you can stop all of them, then that is very good but you just cannot single out Indian intelligence." Dowdy, at best. Then, by this silly answer, Swamy had contradicted his other answer that, Rajiv Gandhi was an 'innocent' person. Rajiv Gandhi was indeed responsible for escalating RAW's role in Sri Lanka from 1985 to 1989!
Appendix
The Fox without a Tail
[source: V.S.Vernon Jones, Aesop's Fables, Facsimile 1912 edition, Avenel Books, New York, p. 68]
A fox once fell into a trap, and after a struggle managed to get free, but with the loss of his brush. He was then so much ashamed of his appearance that he thought life was not worth living unless he could persuade the other foxes to part with their tails also, and thus divert attention from his own loss. So he called a meeting of all the foxes, and advised them to cut off their tails: 'They're ugly things anyhow', he said, 'and besides they're heavy, and it's tiresome to be always carrying them about with you.' But one of the other foxes said, 'My friend, if you hadn't lost your own tail, you wouldn't be so keen on getting us to cut off ours.'