by Sachi Sri Kantha, February 24, 2013
Front Note
March 5th marks the 60th death anniversary of Josef Stalin. In March 2007, I contributed the original version of this commentary to this website and also to the now-defunct Tamil Nation website.  To this commentary, N. Satyendra contributed his thoughts in the Tamil Nation website. After 6 years, I provide an update on this theme, in three sections: (1) the original version of 2007, (2) N. Satyendra's comment in 2007, and (3) My 2013 update (with 1,439 words), on why Stalin showed his antagonism to Ceylon as a new nation.
(1)   Original version of March 2007
Joseph Vissarionovich Djugashvili, more commonly known all over the world as Joe Stalin (1879-1953), died on March 5th, 54 years ago. I'm not sure how many Sri Lankans (of all ethnic groups) still cherish the name of Stalin. In Tamil Nadu at least, the DMK leader Karunanidhi had named his son Stalin and this Stalin will be the future leader of DMK party.
When I studied the political events of 1947 to 1948 recently, after I contributed an eulogy to V. Navaratnam in last December, I came to realize that if only the political leaders of Eelam Tamils of the 1940s – early 1950s decades had sharpened their political antennae and taken the timely 'assist' voluntarily provided by Soviet Union's then strongman Stalin, how things would have worked out differently in the post-independent history of the blessed island.
In his book, 'The Fall and Rise of the Tamil Nation' (1991), Navaratnam had faulted C.Suntharalingam (1895-1975) for joining the Cabinet of D.S. Senanayake, the first prime minister in 1947, of a soon-to-be independent Ceylon, and thereby forefeiting the opportunity to show to the international eyes that indigenous Tamils were not sympathetic with the ideology of Sinhalese majority. Though this is indeed true, in reading between the lines of past history, I'd state that not only Suntharalingam, but G.G. Ponnambalam (1902-1977) and S.J.V. Chelvanayakam (1898-1977) also failed to read the cleavage lines handed in by Stalin. Though not denigrating the political acumen of the Tamil political leaders of 1940s, it may not be wrong in stating that they failed to 'play ball' with Stalin's idea.
A political 'assist' from Stalin was no chicken scratch. Franklin Delano Roosevelt and Winston Churchill gladly accepted Stalin's timely political 'assist' to overcome the military machine of Hitler's Nazis. Even his millions of detractors would never doubt that Stalin had iron will and implemented his will with iron boots. He could kick literally and figuratively anything which upset him. Stalin's 'kicked' list was long; his political adversaries including the redoubtable Leon Trotsky, the skulls of critics, the peasants who defied his fiat, and even newly independent nations. The newly independent Ceylon was at the receiving end of Stalin's firm boots of international diplomacy. But, unfortunately the political leaders of Eelam Tamils of 1940s – early 1950s couldn't grasp the significance of Joe Stalin's political 'assist'. Here is the story in brief.
Fact 1: Ceylon received its independence from Britain on February 4, 1948.
Fact 2: Ceylon was admitted to the General Assembly of United Nations, as an independent nation only in December 14, 1955.
Fact 3: For seven years, Soviet Union used its Security Council veto vote to keep Ceylon out of UN.
Fact 4: The guy who made ultimate decisions for Soviet Union then was none other than Joe Stalin. Until he died in March 1953, he wouldn't allow Ceylon into the UN.
Fact 5: Why Stalin had such an antipathy to the newly independent Ceylon was somewhat of a riddle.
To the best of my knowledge, none of the academics or pontificating analysts had bothered to study, analyze and write about this interesting riddle. Lately, I think that I have found a plausible clue, by fitting the jig-saw puzzle blocks of spy games then operated by the Western bloc nations, which would have irritated the Soviet Union's strong man. I'll provide more details to substantiate my conjuecture in the near future. Meanwhile, I'll be more than pleased to admit if anyone can point out a published report by any scholar or analyst on why Stalin booted Ceylon repetitively out of UN entry.
Fact 6: Who were the nominal Eelam Tamil political leaders during Stalin's reign in 1940s and early 1950s? The three were, namely C. Suntharalingam, G.G. Ponnambalam and S.J.V. Chelvanayakam. All three, probably because of their British-based education, tutelage and political attitude, proabably because of their dim-sightedness and may be because of their 'class interests', couldn't comprehend Stalin's antipathy to newly-independent Ceylon and failed to press the claims for a separate Tamil nation, when the Soviet strongman was antagonistic to Ceylon as an 'independent nation' which deserved a seat in the UN.
Character, Guile and Good Luck
If only Suntharalingam, Ponnambalam and Chelvanayakam had 'played ball' not directly with Stalin, but with his antipathy to newly independent Ceylon, or at least had the nerve to catch the 'political ball' Stalin was kicking towards them, who knows that Eelam could have become a reality in 1950s! The New York Times in its obituary of Stalin (March 6, 1953), had noted that "Stalin took and kept power in his country through a mixture of character, guile and good luck".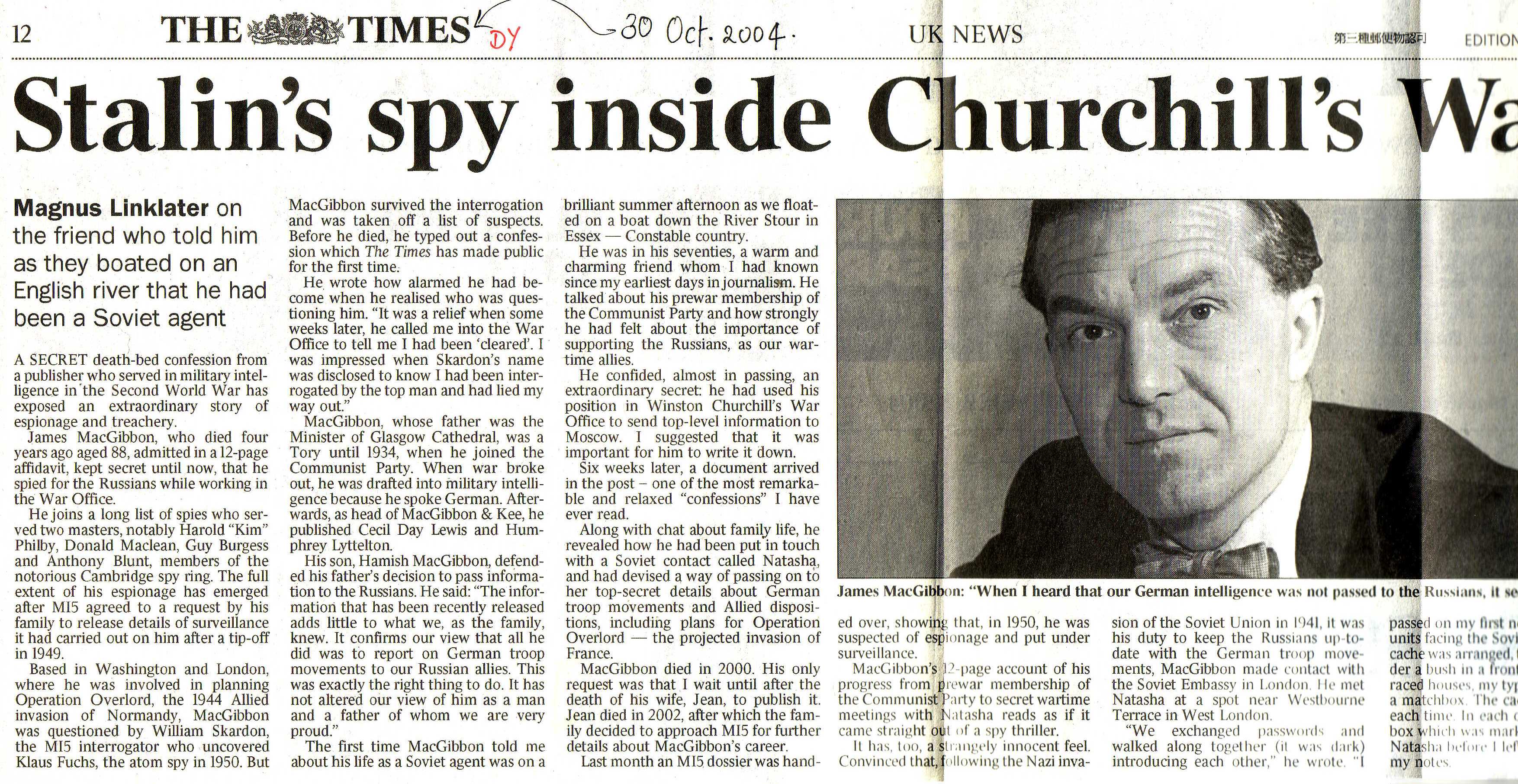 Character, guile and good luck are three separate ingredients which jelled neatly for Stalin's advantage.  Same could be said of Churchill and Truman too.  Both Churchill and Truman also had character, guile and good luck. But, can it be said that the three Eelam Tamil leaders of that era (Suntharalingam, Ponnambalam and Chelvanayakam) were blessed with character, guile and good luck? I'd say that all three had character. Chelvanayakam was deficient in guile. While Suntharalingam and Ponnambalam definitely showed glimpses of guile in public arena, they could never use it to the advantage of Eelam Tamils. On good luck, I'd say that when it appeared in front of them (via Stalin's assist), they simply couldn't recognize it.
(2)   N.Satyendra's comment
Sachi Sri Kantha is right to point out that though Ceylon gained independence on 4 February 1948, admission to the United Nations was delayed for more than seven years – until 14 December 1955. The ostensible reason for the objection by the Soviet Union to Ceylon's admission was that Ceylon was not truly independent because it was a condition of Ceylon's independence that she entered into an indefinite defence agreement with the United Kingdom. The Exchange of Letters between UK and Australia concerning Defence Agreement between UK and Ceylon reveals the 'conditional aspect' of the Agreement. The UK position was clearly stated on 4 August 1947 (some 6 months before independence) as follows –
"…the United Kingdom government are anxious to get substantial agreement on this and other matters before the new Ceylon Government takes office in October and to have reasonable assurance that the necessary safeguards will then be immediately agreed to by the new Ceylon Government as a preliminary to any legislation in the United Kingdom to amend the Ceylon Constitution.
Failing the immediate conclusion of such an agreement between the United Kingdom and the new Ceylon Government, it is doubtful how far progress can be made in the United Kingdom Parliament with any legislative steps to confer on Ceylon full responsibility status within the British Commonwealth.
The procedure suggested by the Australian Government for a London meeting after the new Ceylon Government has been formed would lead to delay and would deprive the United Kingdom Government of the assurance which they hope to obtain in advance from Mr. Senanayake that, if he is returned to power, he will recommend the draft agreements on Defence and External Affairs to his Cabinet for acceptance."
Article 1 of the Agreement (which on its face was signed on behalf of UK on 11 November 1947, prior to the grant of independence, and signed by the Ceylon Prime Minister on 4 February 1948, the day of independence) provided –
"The Government of the United Kingdom and the Government of Ceylon will give to each other such military assistance for the security of their territories, for defence against external aggression and for the protection of essential communications as it may be in their mutual interest to provide. The Government of the United Kingdom may base such naval and air forces and maintain such land forces in Ceylon as may be required for these purposes, and as may be mutually agreed."
The eventual admission of Ceylon to the UN was the result of a 'block' deal between the then 'super powers'. On 14 December 1955, together with Sri Lanka, 15 other states also gained admission. They were – Albania, Austria, Bulgaria, Cambodia, Finland, Hungary, Ireland, Italy, Jordan, Lao People's Democratic Republic, Libyan Arab Jamahiriya, Nepal, Portugal, Romania, and Spain. Some of these states belonged to the Soviet Bloc and the others to the 'Western' Bloc. In December 1955, Ceylon was led by the strongly West-leaning Prime Minister Sir John Kotelawala. The Left-leaning S.W.R.D. Bandaranaike came to power at the General elections in April 1956 and at his request, a few months later, the United Kingdom gave up its bases in Ceylon. By that time UK was involved in its own Suez debacle and had begun to realise that Britania was longer in a position to rule the waves. It was thereafter that the Soviet Union established its first Embassy in Colombo.
(3)   My 2013 Update
I appreciate Mr. Satyendra's nitty-gritty details from legalistic angle. My interest lies only with Stalin's continuous refusal to recognize Ceylon as an independent country, until he died in 1953. For a comparative profile of other South Asian nations, India received recognition in UN on October 30, 1945. Pakistan received UN recognition on September 30, 1947. But, Ceylon had to wait until December 14, 1955. To the best of my knowledge, no Sri Lankan historians had attempted to study this peculiar theme. My postulated reasons are two-fold: (1) espionage angle, and (2) political angle.
Espionage angle
Soon after the end of the Second World War in August 1945, Stalin became the enemy No.1 for the newly established CIA. And wily Stalin, through his active snooping along the corridors of power in Washington DC and London had found out that the Office of Strategic Services (aka OSS, the precursor of CIA) had operated in Ceylon during the World War. He was helped in this snooping effort by the 'Communist sympathizers' in USA and British nationals who worked for Stalin.  This list was long, which included the members of 'Cambridge Comintern' or Cambridge Spy Ring or Magnificent Five. These were, Harold 'Kim' Philby (1912-1988), Donald Maclean (1913-1983), Guy Burgess (1911-1963) and Anthony Blunt (1907-1983). Then there were Oxford Spy Ring, whose members included Phoebe Pool and Jennifer Fischer Williams aka Jennifer Hart, John Cairncross (1913-1995) and James MacGibbon. The last named Soviet agent, who died in 2000, was based in Washington and London as well. It should not be forgotten that the Supreme Commander Lord Louis Mountbatten's headquarters was located in Kandy.
I provide some details culled from the book 'A Century of Spies – Intelligence in the Twentieth Century' (1995) by Jeffrey Richelson.
"On September 20, 1945, President Truman signed executive order 9621 'Termination of the Office of Strategic Services and Disposition of Its Functions', which abolished the OSS. At the same time, Truman instructed Secretary of State James Byrnes to set up a new organization to coordinate foreign intelligence.
The Byrnes effort resulted in Truman's signing a January 22, 1946 directive establishing a National Intelligence Authority (NIA), a Director of Central Intelligence (DCI), and a Central Intelligence Group (CIG). In 1947, as part of the general consideration of the national security apparatus necessary for the post World War II era, the CIG gave way to the Central Intelligence Agency…
The creation of the CIA helped bring about a dramatic, albeit temporary, restructuring of the Soviet intelligence apparatus. Reports from the MGB resident and Soviet ambassador in Washington on the National Security Act were closely followed by Stalin and the Politburo. The Soviet dictator, who interpreted the establishment of the Defense Department, National Security Council, and CIA as preparation for war…
Thus, in the fall of 1947, the Komitet Informatsyia (KI, Committee of Information) was established." (p. 216)
Quite a few notable Americans did serve for an OSS assignment in Ceylon during the Second World War. One was Julia McWilliams (1912-2004; later to gain fame as Julia Child, as American TV chef and cookbook author). Another was S. Dillon Ripley (1913-2001; ornithologist author, who was later to serve as the secretary of the Smithsonian Institution from 1964 to 1984). Ripley's obituary by Irvin Molotsky which appeared in the New York Times of March 13, 2001, ends with this unusual anecdote: "Mr. Ripley continued his bird-watching while working for the OSS. 'He was taking a shower in Sri Lanka, and through the cracks, he sees this bird that he's been trying to collect. He wraps a towel around himself, gets a shotgun and nails this bird. Just then, Lord Mountbatten, with assorted officers and ladies, comes around the corner and the towel falls off. He didn't lose the bird.'
Therefore, it is a no brainer that Stalin considered Ceylon as an 'enemy nest' that deserved crushing by his boots. The Time magazine of October 22, 1990 carried an interesting feature co-authored by Christopher Andrew and Oleg Gordievsky with the alluring title, 'Inside the KGB: A Double Agent's tale'. Oleg Gordievsky (born 1938) was this double agent for Britain, between 1974 and 1985. It describes the February 1945 meeting of Allied Powers in the Crimean resort of Yalta. Here is a paragraph:
"Helped by the excellent intelligence available to him, Stalin scored several negotiating successes at Yalta – guaranteeing a Soviet-dominated Poland and a role for the Red Army in Japan's final collapse. He ended the conference in great good humor. At the final photo call he sought to entertain the Anglophones by jovially repeating his only four phrases of English: 'You said it!', 'So what?', 'What the hell goes on round here?' and 'The toilet is over there.' "
When I read the last sentence, at first I was amused that Stalin did speak English that he could entertain the media folks as well as his English-speaking pals Roosevelt and Churchill. Later, I realized that the wily Stalin would have been ably proficient in English, but he would have hidden it to Anglophones. Otherwise, how could he manage to handle quite a number of double-agents from UK and USA. It would be too silly to believe that Stalin could have to depend on English-Russian translators to read the texts which originated in English and make vital decisions on his own.
Political Angle
Ceylon had its first parliamentary election between August 23 and September 20, 1947. Though the conservative, pro-West leaning United National Party (UNP) under the leadership of Don Stephen Senanayake scraped through to victory, Trotskyist Lanka Sama Samaja Party (LSSP) led by Dr. Nanayakkara Martin Perera (1905-1979) did win in sizeable number of constituencies. The votes received by the major parties were: UNP – 751,432, LSSP – 204,020, Bolshevik Leninist Party (BLP) – 113,193, Tamil Congress (TC) – 82,499, Communist Party (CP) – 70,331 and Ceylon Indian Congress (CIC) – 72,230. The number of elected MPs for these parties were: UNP – 42, LSSP – 10, TC – 7, CIC – 6, BLP – 5 and CP – 3. Considering the fact that the then parliament had only 95 elected MPs, with all the patronage and prestige, UNP was able to manage only 42 MPs get elected. While only 3 MPs were elected from CP (Stalinist) ticket, two Trotskyist parties (LSSP and BLP) had a cumulative 15 MPs.  As Trotskyism was an anathema for Stalin, he would have wished to crush this Trotsky-leaning trend as future insurance, by refusing to recognize the newly independent Ceylon into the United Nations.
On the 1947 general election results, historian K.M. de Silva in his A History of Sri Lanka (1981) had recorded the following:
"Never again were the Trotskyists and Communists so well represented in Parliament as they were after the general elections of 1947, when they and their fellow-travellers held about one-fifth of the membership. Indeed in the heady aftermath of the elections there were sanguine expectations in some quarters of the possibility (admittedly somewhat remote) of the left-wing forming the nucleus of an alternative government to one dominated by the UNP." (p. 494)
In the subsequent paragraph, K.M. de Silva opined as follows:
"…The LSSP, the largest opposition group, was in favour of its leader accepting this (i.e., Leader of the Opposition) position, but the more doctrinaire Trotskyist group, the Bolshevik Samasamaja Party, was hostile to the suggestion, and so for that matter were the Communists. It was in June 1950, after the two Trotskyist groups had merged, that the LSSP leader Dr. N.M. Perera took office as Leader of Opposition. The Communists gave him no support in this." (p. 494)
Coda
On this issue, the Colombo Daily Mirror of August 21, 2010, carried the following clarification from Russian embassy. "In 1948-49 the USSR three times voted against the entry of Ceylon to the UN because at that time the Western countries (especially the USA and Great Britain) blocked the admittance of the states of the 'Soviet camp' (Albania, Mongolia, Rumania, Bulgaria and Hungary) to the organization insisting on priority of Ceylon's application despite the fact that the applications of the 'pro-Soviet' states had been filed earlier. The Soviet Union could not agree with this and blocked the question. Later, to reach compromise the Soviet delegation proposed draft resolution of the UN Security Council regarding simultaneous admittance to the UN of all 13 states (including Ceylon), which gives evidence that the USSR didn't have any prejudice concerning Ceylon. Nevertheless, representatives of the USA and Great Britain deviated from voting for the above mentioned draft resolution."
This deft, diplomatic clarification records only the period during 1948-49, but side-steps the period between 1949 and 1953, when Stalin continued to remain as the only decision maker for Soviet Union!