by People for Equality and Relief in Lanka (PEARL), March 12, 2020
Sinhalization of the North-East: Seruwila – Verugal – People for Equality and Relief in Lanka (pearlaction.org)
PEARL is launching the 3rd installment of its "Sinhalization of the North-East" series, this time focusing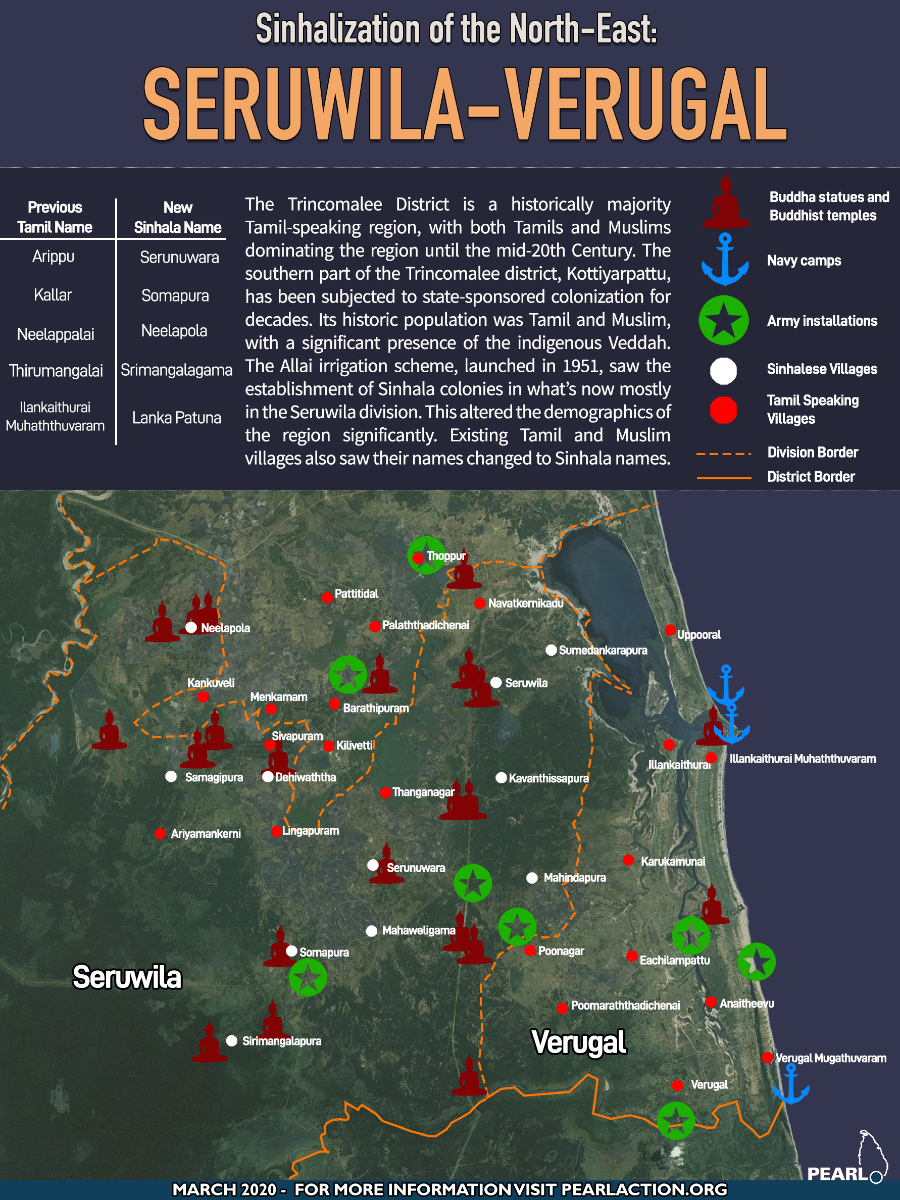 on Seruwila-Verugal. This series examines the scope and impact of the state-sponsored Sinhalization and militarization of the traditional Tamil homeland.
The Trincomalee District is a historically majority Tamil-speaking region, with a significant presence of the indigenous Veddah. The southern part of the Trincomalee district, Kottiyarpattu, has been subjected to state-sponsored colonization for decades.
The 1951 Allai irrigation scheme saw the establishment of Sinhala colonies in what's now mostly in the Seruwila division. The scheme eventually altered the demographics of the region significantly. Existing Tamil and Muslim villages also saw their names changed to Sinhala names.
Some of the new Sinhala villages were formed around archaeological sites, which have been developed into Buddhist temples in recent times. Each settlement had a Buddhist temple built within it, with the resident monks the most important leaders in the community.
There are at least: 7 military installations in the Seruwila-Verugal area, with at least 3 navy camps and 4 army installations. The Civil Security Department also has at least one camp.
Cl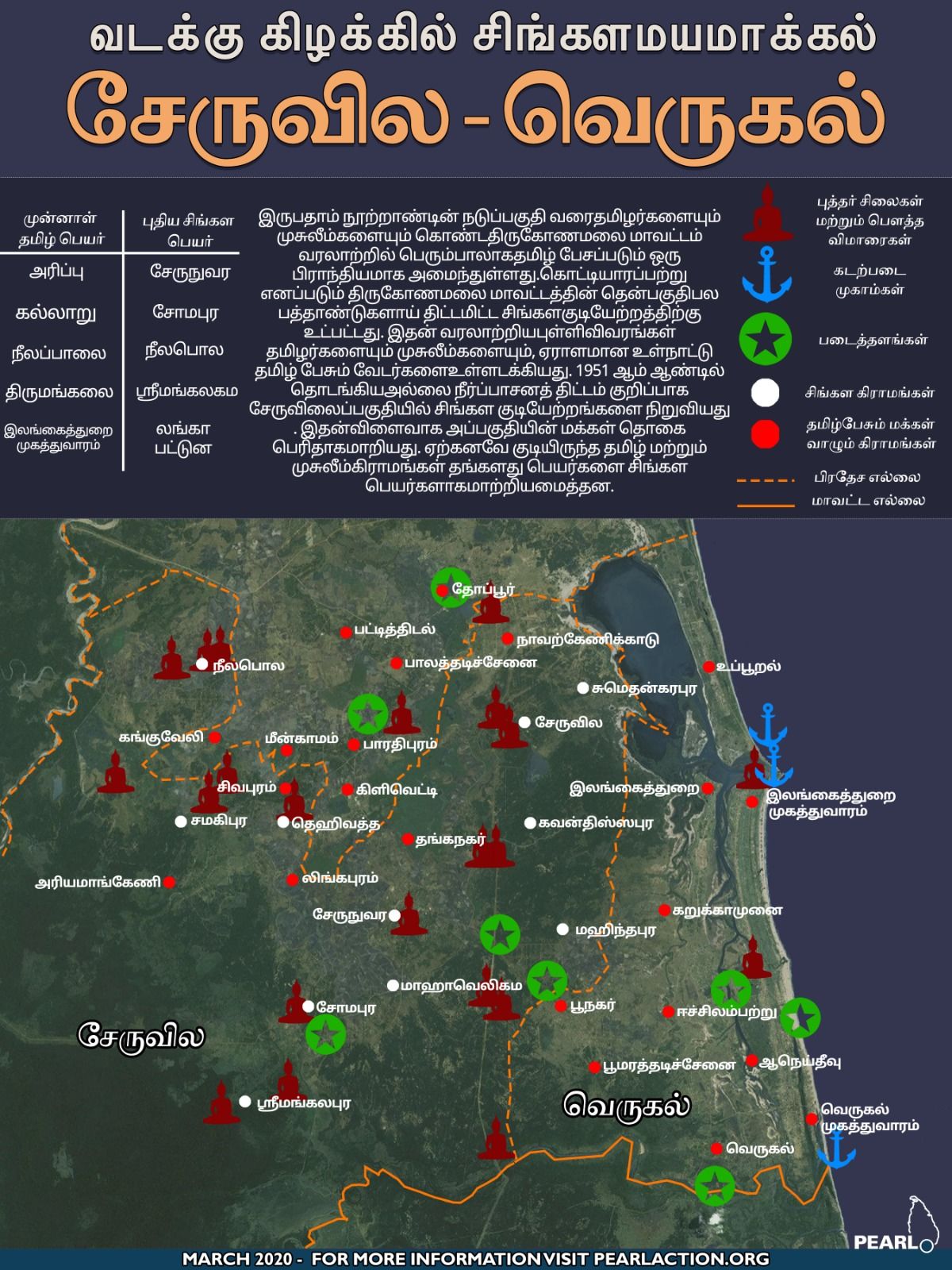 ick below to read the full report and explore the map of the area.