MGR Remembered on his 25th death Anniversary: Part 1 (Film Star)
As the first centenary of India's first feature-length movie [Dadasaheb G. Phalke's Raja Harischandra] falls in 2013, it is apt to remember M.G. Ramachandran (aka MGR, 1917-1987), a Tamil film star of repute who died on December 24, 1987. In this multi-part series, I present to readers details which are not known to many about this charismatic leader and benefactor, who lived amongst us.
One among the chosen 47 Actors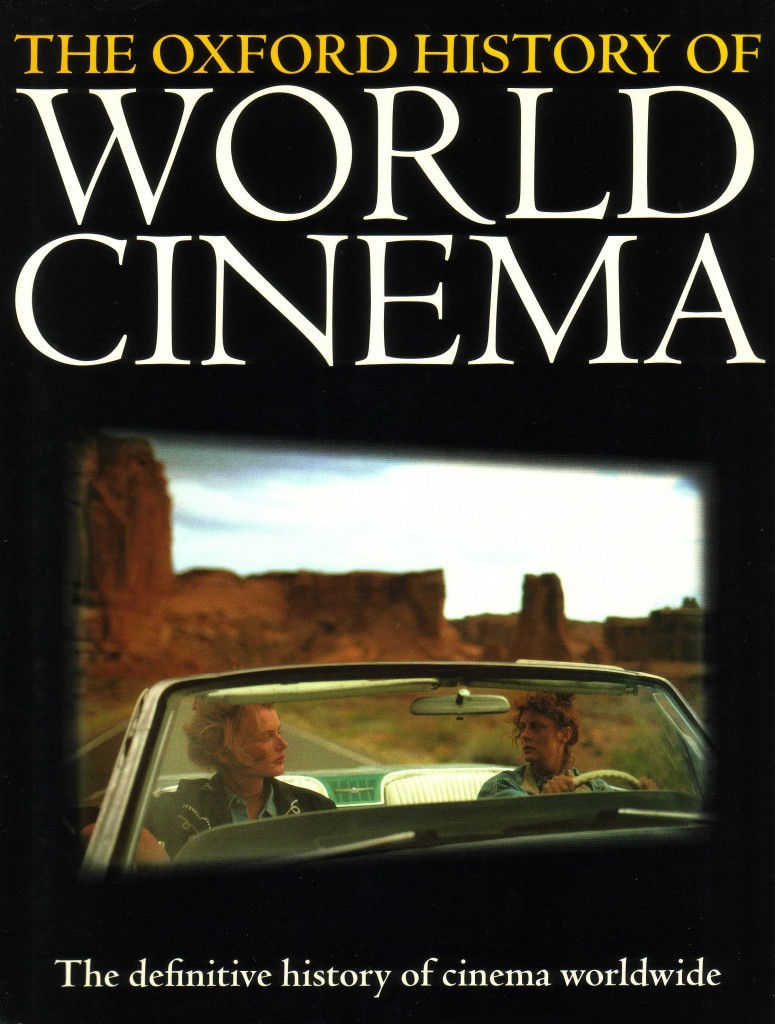 In 1996, "the definitive history of cinema worldwide", was published by the Oxford University Press, as 'The Oxford History of World Cinema'. This compendium of 824 pages was edited by Geoffrey Nowell-Smith. It had a total of 80 contributors from many countries (Australia, Canada, France, Germany, India, Italy, Japan, Latvia, Netherlands, Poland, Russia, UK, and USA), all of them movie scholars.
As representative examples of individuals who had contributed tremendously to the development of cinema, 134 were chosen for 'insets' (box stories). Among these, only three represented India's contribution to the film. These included, MGR, Ritwik Ghatak and Nargis. In his General Introduction to the tome, editor Nowell-Smith wrote the following:
"…The text of the book is interspersed with 'insets'devoted to individual film makers – actors, directors, producers and technicians – who have contributed in various ways to making the cinema what it has become.
The choice of individuals to feature has been inspired by a number of overlapping criteria. Some have been chosen because they are obviously important and well known, and no history of the cinema would be complete without some extended treatment of their careers. Examples in this category – taken more or less at random include D.W. Griffith, Ingmar Bergman, Marilyn Monroe and Alain Delon. But there are other people – the Indian 'megastars' Nargis or M.G. Ramachandran, for instance – who are less well known to western readers but whose careers have an equal claim to be featured in a history of world cinema…"
I present a scan of the 'inset' item presented in this reference work for MGR nearby. It was contributed by Asish Rajadhyaksha (born 1957), an Indian movie critic. I do not agree completely with the views presented in this 'inset' treatment, especially the penultimate sentence by Rajadhyaksha on MGR's politics. (viz, "He remained a chief minister of Tamil Nadu until his death, winning three consecutive elections, despite a despotic, totalitarian and highly populist rule.") This is an insult to the Tamil Nadu voters, who chose MGR as their chief minister consecutively for three times in general elections held in 1977, 1980 and 1984. This record has not been topped by any of MGR's predecessors and successors (K. Kamaraj, C.N. Annadurai, M. Karunanidhi and J. Jayalalitha). One more comment. I was displeased by the selection of M.S.S. Pandian's book 'The Image Trap' (1992, 166 pages), as the sole source on MGR. It was a dyspeptic, sloppy book, by an author who couldn't analyze MGR's career in films and politics, without bias. I'll comment about the defects of this work in the future.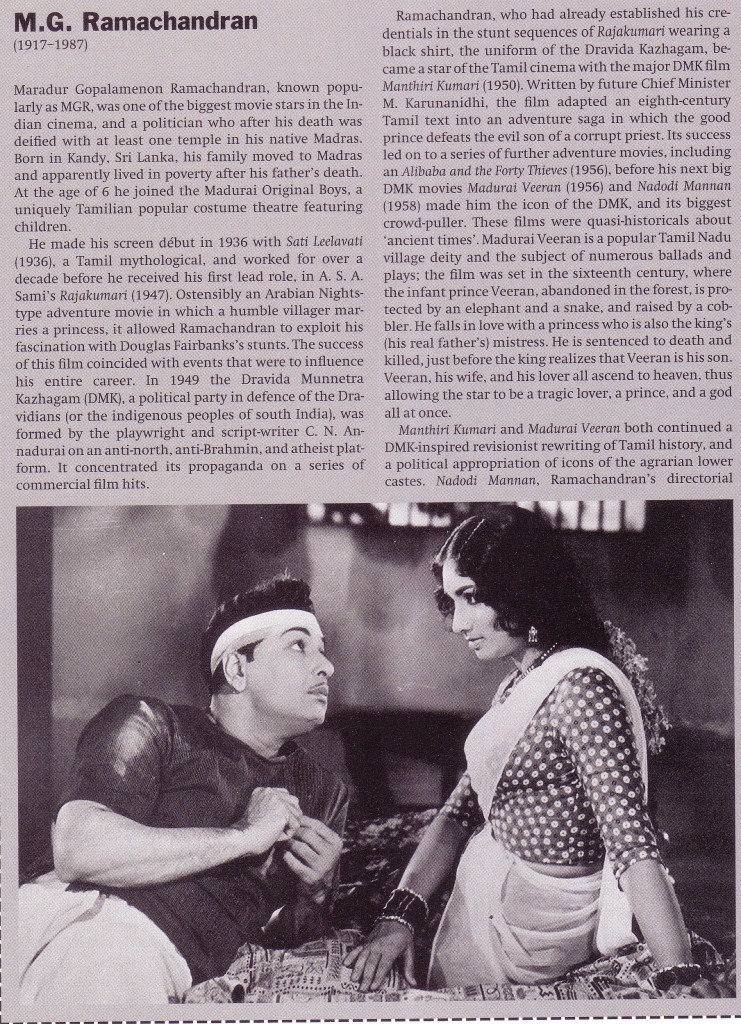 Among the 134 individuals who received such recognition, only 47 were actors (both sexes included). Among the remaining 87, directors (70) constituted the majority. The rest (17) included 7 producers, 3 cameramen, 3 set designers, 1 sound specialist, 1 documentary producer, 1 film distributor and 1 movie industry lawyer. This selection was primarily based on those who were not living when the book appeared. As such, 97 among the 134 selections for 'inset' treatment had died by 1996. This criterion of selection is to be commended in that, the direct or indirect influence exerted by the nominee may not sway the selection jury for this sort of compendium. That MGR's influence to Indian film industry received such a ranking in an international reference work, within 10 years of his death deserves notice.
For information, I provide the names of 47 actors who achieved this recognition (according to their chronological year of birth) and their countries. Note that USA is represented by Hollywood.
William S.Hart (1865-1946) – Hollywood
Louis Feuillade (1873-1925) – France
Tom Mix (1880-1940) – Hollywood
Asta Nilsen (1881-1972) – Germany
Max Linder (1882-1925) – France
Lon Chaney (1883-1930) – Hollywood
Douglas Fairbanks (1883-1939) – Hollywood
Maurice Chevalier (1888-1972) – France/Hollywood
Charlie Chaplin (1889-1977) – Hollywood
Ivan Mosjoukine (1889-1939) – Russia
Arle

tty (1891-1992) – France
Lilian Gish (1893-1993) – Hollywood
Mary Pickford (1893-1979) – Hollywood
Conrad Veidt (1893-1943) – Germany/ Hollywood
Bustor Keaton (1895-1966) – Hollywood
Rudolph Valentino (1895-1926) – Hollywood
Gracie Fields (1898-1979) – Britain
Dorothy Gish (1898-1968) – Hollywood
Paul Robeson (1898-1977) – Hollywood
Toto (1898-1967) – Italy
Fred Astaire (1899-1987) – Hollywood
Marlene Dietrich (1901-1992) – Hollywood
Max Ophuls (1902-1957) – Germany
Jean Gabin (1904-1976) – France
Greta Garbo (1905-1990) – Hollywood
Barbara Stanwyck (1907-1990) – Hollywood
John Wayne (1907-1979) – Hollywood
Bette Davis (1908-1989) – Hollywood
Jacques Tati (1908-1982) – France
Burt Lancaster (1913-1994) – Hollywood
M.G.Ramachandran (1917-1987) – India
Shirley (Yoshiko) Yamaguchi (1920 –  ) – Japan
Judy Garland (1922-1969) – Hollywood
Marlon Brando (1924-  ) – Hollywood
Ingrid Bergman (1925-1982) – Hollywood
Youssef Chahine (1926 –  ) – Egypt
Marilyn Monroe (1926-1962) – Hollywood
Sidney Poitier (1927 –  ) – Hollywood
Nargis (1929-1981) – India
Clint Eastwood (1930 –  ) – Hollywood
Brigitte Bardot (1934 –  ) – France
Alain Delon (1935 –  ) – France
Jack Nicholson (1937 –  ) – Hollywood
Arnold Schwarzenegger (1947 –  ) – Hollywood
Gerard Depardieu (1948 –  ) – France
Chantal Akerman (1950 –  ) – Belgium-France
Jodie Foster (1962 –  ) – Hollywood
As is typical to film stars and scientists, the countries in which many were born are different from the country they are identified for their professional success. Apart from MGR, even Chaplin, Ingrid Bergman, Asta Nilsen, Greta Garbo, and Schwarzenegger belong to this unusual category.
Of course, many movie fans would claim that this list of actors have either many serious omissions or irrelevant additions. Great names such as Laurence Olivier, Toshiro Mifune and Sivaji (V.C.) Ganesan had been omitted. One reason could be that, Toshiro Mifune and Sivaji Ganesan were living when the final cut for selection was made, and the selection was strongly biased towards those who had died by 1995. In my view, omission of Laurence Olivier was regrettable, as he had died in 1989. Personally, I also feel that among women Hollywood stars, either Katherine Hepburn or Meryl Streep should have been included in the choice for 'insets', in preference to Jodie Foster. As all three were living when the book appeared, the selection was biased towards Jodie Foster, who represents a minority group of sexual orientation.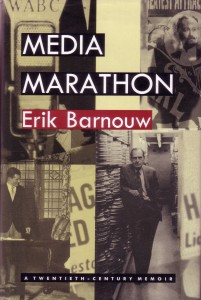 Erik Barnow's Thoughts on MGR
Erik Barnow (1908-2001), a professor emeritus of Dramatic Arts, at Columbia University, in his memoir [Media Marathon: a twentieth century memoir, 1996] had included his interactions with MGR as one chapter. In fact, he co-authored a classic book Indian Film (1963), with his student S. Krishnaswamy (who was a son of Tamil movie pioneer/director K.Subrahmanyam, and a sibling of Padma Subrahmanyam – the famed Bharatha Natyam dancer). Some materials that Barnow included in his memoir were transferred from the text of Indian Film.
I provide below some excerpts (only five paragraphs) on what Barnow describes about his meeting with MGR in 1961-62, and events that followed in 1967 and thereafter.
"His father had been principal of a school in Sri Lanka – at the time, Ceylon – where MGR was born. But his father died when MGR was three, causing the family to move to Madras (sic), where he said they lived in poverty. Two sisters and a brother died. At six MGR joined a dramatic troupe, the Madurai Original Boys Company, who trained him in dancing and swordplay. His film career began when he was in his teens. He became a star in his twenties. Since then he had played some hundred hero roles. There were theaters that had, for several years, played only MGR films.
We asked about his interest in politics. How committed was he to a political career? We pointed out that his films were often compared to those of Douglas Fairbanks. Because they seemed escapist to most people, we had not suspected him of political interest.
Escapist? MGR protested. His films were certainly not escapist, he said. He recognized the link to Fairbanks. But 'Fairbanks, great as he was, is now forgotten'. An acting career, said MGR, must now have a political dimension, and he himself had found that in the Dravidian movement. The roles he played, like the folk hero in Nadodi Mannan, battling a royal usurper, meant something. To his followers it represented their own struggle against the north, controlled by Hindi-speaking bureaucrats. Already in New Delhi, government positions went mainly to those who spoke Hindi. Their policies favored the north. Under the Congress Party the south was becoming a sort of colony. The establishment in New Delhi, led by old Brahmins, had turned into a kind of royalty. They were the usurpers who must be overthrown. MGR's followers understood all that. In Nadodi Mannan, the opening song made it clear: 'Oh divine Tamil…who reflect the glories of ancient Dravidians!'
We were surprised by these words. Such ideas did not find expression in film journals. We had not anticipated a rationale of this sort from the 'idol of the masses'. Yet the fact was that the DMK – that fan club in politics, that absurdity, that band of koothadi – was transforming Indian politics. It had already taken control of the Madras city government and put scores of film people into state legislatures. Soon afterwards it sent the party founder, screenwriter Annadurai, brother of the lowly, to the parliament in New Delhi, to breathe defiance in the stronghold of the enemy. An astounding political turn appeared in the making."
Few comments are in order. In the first paragraph quoted above, Barnow had stated that MGR's father (Gopala Menon) was a principal of a school. To the best of my knowledge, records on which school he served as the principal in the 1910s is lost to history now. In all probabilities, it could have been a small 'primary level estate school' educating the children of indentured Indian laborers. That MGR's family moved to Madras is in error. MGR's mother Sathyabama took his two surviving sons to Kumbakonam city, where one of her kins was residing. At the time, when Barnow interviewed MGR during 1961-62, MGR was in the DMK party, led by C.N. Annadurai. He did complete his 100th film (OLi Vizhakku) only in 1968, four years behind that of his junior contemporary Sivaji Ganesan. Whereas Sivaji Ganesan's debut movie was released in 1952, MGR had his movie debut in 1936. It took more than a decade for MGR to raise his status to the hero rank. In the 1930s and 1940s, actors who could sing received the top billing and MGR (not trained as a classy singer!) had to wait for his opportunity.
In the early movies MGR acted as a hero, he was billed as M.G. Ramchandar. There has been some doubts (queries) relating to why MGR adopted this variant stage name. The simple answer was that, Ramachandran being a common male name among Tamils, there were too many 'Ramachandran' actors competing for spots in 1940s; T.R. Ramachandran (TRR), and T.K. Ramachandran (TKR) comes to my mind. Especially, TRR was a potential rival. When I studied the Tamil movies released between 1944 and 1947, I noted this rivalry. The Tamil movies released during the 'lean' years of Second World War period and post-war era were: 10 in 1944, 10 in 1945, 12 in 1946 and 29 in 1947. The number of completed movies acted by TRR and MGR in these years were in 1944 (TRR 1, MGR nil), 1945 (TRR 2, MGR 2), 1946 (TRR 6, MGR 1) and 1947 (TRR 5, MGR 2). Only when the number of movies produced doubled to that of previous year in 1947, MGR received his first hero role. Later, both T.R. and T.K. Ramachandrans acted in support roles in a few MGR's movies.
In a subsequent paragraph, Barnow had rounded up MGR's life as follows:
"In many Ramachandran films the villain had been played by the actor M.R.Radha. Between the villain-actor and the hero-actor some animosity developed. On a day in 1967 Radha paid Ramachandran a visit. Two shots were fired. Both were found wounded. Each said the other had fired first; no one believed the villain. He was indicted, convicted, and jailed. MGR languished in a hospital. He was at the time a candidate for the state legislature, and the campaign went on. Campaign posters showed MGR with his head swathed in bandages. Huge crowds kept vigil. His survival seemed to confirm his more-than-human status. He was elected in an unprecedented landslide. In 1977 he became chief minister of the state of Madras – which had meanwhile been renamed Tamilnadu. He was to remain its chief minister for more than a decade, a power in national politics. When he died in 1988(sic), at least ten followers were said to have committed suicide."
MGR died in December 1987, and not in 1988. On MGR's political views, Barnow had noted the following:
"Asked about his [MGR, that is] political views, he said he believed in 'the best of capitalism combined with the best of communism'. He seldom went beyond this, and wasn't asked to. His campaign appearances were more like movie premieres than political rallies. They were variety shows with guest stars: movie singers, dancers, and comedians. Film song rang through the air."
One should not forget that Barnow talked to MGR in 1961 when the latter was 44. Like anyone, MGR's political views matured with time, in the next 16 years.
A word on MGR's associates and 'regulars' in films
There have been accusations that MGR (in his prime) demolished the careers of some of his fellow artistes in the Tamil movie world. Comedians J.P. Chandrababu, Kuladeivam Rajagopal and even poet Kannadasan have been included in this list. One should note, MGR did offer opportunities for these artistes in quite a number of his movies. Even if the accusation may be true to some extent, the contrary is also true. MGR indeed helped many artistes (heroines, villains, comedians, lyricists, directors, and playback singers) to elevate their careers and earning capacities. There were many who thrived on MGR's munificence. Those who gained MGR's trust were never left behind. This was because, MGR knew the reality that film making is a joint, collaborative effort. He alone (however powerful and attractive to his audience) couldn't make a success out of any single movie. It should also be remembered that in the past 25 years, many whose careers benefited from their association with MGR, have also died. These include V.N. Janaki, P. Bhanumathi and Padmini (among heroines); K.A.Thangavelu, V.K. Ramasamy, and Nagesh (among comedians and character actors); P.S.Veerappa, M.N. Nambiar, and R.S. Manohar (among villains); Tiruchi Loganathan, A.M.Raja, C.S.Jayaraman and Sirkali Govindarajan (among playback singers who offered their voice to MGR for song sequences).