by Anuradha Srinivasan, January 12, 2021
Jewel-coloured saris and spotless white "veshtis" mingle as people bustle about in the pale grey dawn, preparing for the sunrise. Young girls and boys dressed in their best pavadais [woman's skirt] and shirts laugh and run around gleefully. Everyone is excited to prepare a feast and welcome their honoured guest, the Sun God, or Surya Bhagavan, to whom they owe their livelihoods and indeed, their lives.
Men put up decorative hangings made of mango leaves and auspicious flowers. Girls and women chatter happily as they draw intricate patterns called kolams with rice powder, outside their homes, and on the make-shift firewood or brick stoves set up in a row in the village square.  Earthen pots decorated with auspicious turmeric and turmeric leaves are nestled within a pyramid of sugarcane sticks. The colourful pots boil away merrily on the stoves while the women stir the mix of rice, milk and jaggery carefully. As the Sun God appears on the horizon, blood red and fiery, a cry goes up! Women ululate, men chatter, and the pots boil over to the rhythmic cries of Pongalo Pongal!
Pongal, as it is known by Tamil communities across the world, is a harbinger of good times. The festival is a way for people to show their gratitude to the natural elements – sun, rain and earth, to their cattle that help them sow and reap a bountiful harvest, and to their families.
Like much of India and the Tamil culture in particular, the festival of Pongal has old roots. Thai Un (Rice in the month of Thai), or Thai Niradal, an ancient harvest festival, was celebrated even during the Sangam era (200 BCE to 300 CE). One of the earliest references are found in an inscription in the Thiruvallur Veeraraghavaswamy temple in Chennai. The inscription describes a land grant by the Chola King Kulothunga Chola I (1070-1122 CE), for celebrating the annual Pongal festivities.The word Pongal literally means to boil over, and alludes to the abundance of food and a plentiful harvest after a year of anxious toil on the farm. The festival, typically celebrated across four days, marks the end of the winter solstice, and the beginning of the Tamil month of Thai. Originally observed in Tamil-speaking regions in India and Sri Lanka, the festival today is widely celebrated by Tamil communities across the world, from Malaysia and Singapore to South Africa and Canada. Pongal is also celebrated in some regions of southern India other than Tamil Nadu – as Pongala in some parts of Kerala, of Andhra Pradesh, Kerala and Karnataka. Pongal is even celebrated by the miniscule Tamil community in Karachi, Pakistan, at the Maari Maata temple.
Maidens observed fasts through the month of Margazhi (from mid-December to mid-January ). On the final day, Pavai Nombu, they prayed for prosperity, good rains, and a bountiful harvest.  Thai Un and Pavai Nombu evolved over the centuries into the four-day festivity that is now Pongal, celebrated by Tamil communities across the world.
On the first day, Bhogi, people clean their homes and burn all old and useless things in a bonfire, symbolic of new beginnings. This day was traditionally meant to honour Indra, and to pray for good rains in the year ahead. On the second day, called Perum Pongal, Surya Pongal or just Pongal, families come together to celebrate the abundant harvest and pray to the Sun God to continue to bless them with a plentiful harvest.
Mattu Pongal, the third day, celebrates the intimate relationship that people have with the cattle that are indispensable for their livelihoods. Families decorate the horns of their cattle with bells, garland them and convey their heartfelt gratitude to the animals that help them provide for their families and communities.
In some communities, this day is also celebrated as Kanu Pongal.  Sisters pray for the good health and long life of their brothers.
The left overs of the previous day, such as sweet pongal, ven pongal and curd rice, are made into small rice balls and neatly set in rows on almond leaves, accompanied by chants of "Kaaka Pidi Vechen, Kanu Pidi Vechen". These songs vary from family to family and region to region. The songs express the hope that just as flocks of crows stay united, the family will also live long and prosperous lives and stay united. Only women partake in this pre-dawn ritual. The matriarch of the family rubs pasu manjal, or fresh turmeric on the forehead of all those praying for their brothers. Then the women and girls get together to lay out this delicious feast of rice, betel leves, arecanut and bananas for their ancestors, who are believed to appear in the form of crows. A zero-waste lifestyle and living in harmony with nature were practised by Tamils long before they became popular buzzwords!
On all four days, and indeed the entire month of Margazhi preceding the festival, beautiful intricate patterns called kolams are drawn with rice powder. Each household tries to outdo the others by drawing larger and newer patterns or pictures, and often whole neighbourhoods are involved in a  Clash of the Kolams as they compete to win kolam contests!The last day of Pongal, known as Kaanum Pongal, is predominantly celebrated in villages. It is a day of family gatherings and merriment.
Many people explore the countryside with family and friends, or travel to nearby temples and monuments or the beaches. In cities like Chennai or Madurai, people take the day off to visit museums, parks, beaches or zoos.
Can any festival be complete without a mention of the delicious foods and snacks that form part of the rituals? The plat du jour is, of course, Pongal, sweet or savoury. Pongal as a dish even finds mention in several inscriptions in Chola and Vijayanagara temples. Written variously as ponkal,thiruponakam or ponakam, the recipes are remarkably similar to the sweet and savoury Pongal of modern times.  Apart from the obligatory Pongal, other dishes such as payasam, vada, sambar, rasam, varieties of kootu and curries, appalam and pickles make up an elaborate feast for the family!
Uri Adi is a popular game, played by young men and women. The sport involves hitting a hanging earthen pot when blindfolded, and is similar in some ways to Piñatas. People surround the player and shout out directions to reach the pot, some helpful but many intended to drive him/her further away!
In recent times, Pongal festivities have been reduced to one or two days in several urban areas. However, in rural Tamil Nadu, all the four days are still celebrated with fervour and enthusiasm.  
Fairs, therukoothu or street plays, karagattam dances, concerts and games are held in many villages to celebrate the occasion.
In some regions of Tamil Nadu, jallikattu, or bull taming is practised. Young men train for weeks prior to the game and participate in this dangerous sport, in their quest for fame and glory. Winners often receive cash awards running into the hundreds of thousands of rupees, and the competitions are sponsored by local industries and wealthy families.
In recent years, the concept of "Pongal Release" for movies featuring the reigning box office heroes has gained popularity. The celebration of premieres of these movies by fans constitutes an event in itself!
Rajinikanth's Darbar, Dhanush's Petta, Vijay's Master, Ajith's Viswasam were released during Pongal to a lot of fanfare and went on to become blockbusters.
Thanks to a large Tamil diaspora, Pongal is now celebrated not just in Tamil Nadu but in many countries across the world. The duration or the rituals may differ from region to region and country to country, but Pongal across the world means sharing joy and prosperity with good food, fun and family, and of course, the ubiquitous greeting – Did your Pongal boil over today?!
So Many Pongals!
How to Play Uri Adithal
Hang a decorated earthen pot about 30-40 feet from the ground. Fill the pot with water, ghee, food items or gifts.
Blindfold participants and guide to a spot at a distance from the Uri  or hanging pot.
The player has to hit the pot with a wooden stick. The player who manages to reach the pot and break it takes home the gifts.
Fun Fact: In many Uri Adithal games, people around try to actively misdirect the participants and give wrong directions, or splash coloured water to distract them. The player has to overcome all these obstacles and reach the pot.
---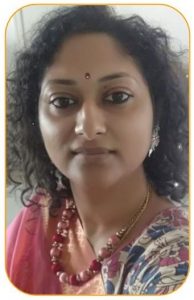 Bio
Part-time writer and full-time dreamer, Anuradha Srinivasan has worked in the private and public sector for over 20 years before deciding that writing and historical research are what define her.  Anuradha has written short stories and developed content for websites. She has a flair for languages and is fluent in over five languages, Indian and European. Anuradha is also learning how to decipher and preserve ancient inscriptions in India through a specialised study of manuscriptology, palaeography and conservation.
Based in Chennai, she loves going on long walks, understanding our past and of course, writing stories and articles.