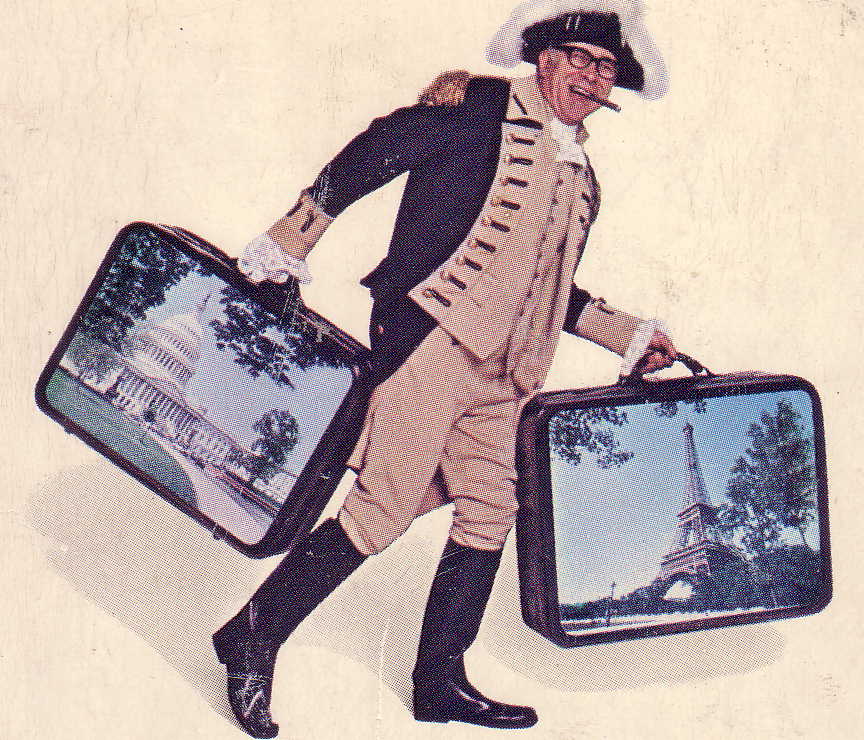 The sixth death anniversary of humorist Art Buchwald (1925-2007) falls on January 17th. And for this occasion, I also release the 4th consecutive list of news-making 16 humans and one evolutionary relative of humans (a toque monkey) who are natives to South Asia region, for 2012. To repeat the three conditions that I have instituted for selection of the Art Buchwald Humor Awardees, '
Competition for these awards is tough as only 15 awards are offered;
Competitors have to convince only a jury of one, who cannot be influenced by cash awards, honorary titles or agents, and
Self nominations are strictly forbidden. As is usual, I also add our warning note. Humor-challenged sourpusses are welcome to quit reading now itself. Complaints on the selection will not be entertained.
As usual, to treasure the memory of Art Buchwald, I provide as appendix five of my favorite columns of him, which are in my collection. These have the following captions.
     Our Friends The Spies (June 11, 1986)
Bill Gates and Me (April 4, 1999)
Tunnel to nowhere (March 13, 2001)
And that's the way it is (March 9-10, 2002)
A higher class of prisoner (May 17, 2002)
First, here are my choices for the 15 Art Buchwald Humor Awards for 2012. The selections have been based on the words and/or deeds of the awardees which received media attention, and the award citation provides complete reference to these words or deeds.
Ebenezer Scrooge 'Bah! Humbug' Award:  jointly shared by President Mahinda Rajapaksa and Tamara Kunanayakam.
Award citation: "Removing one of the very few Tamils heading diplomatic missions abroad will allow questioning of the government's commitment to reconciliation" – Ms. Tamara Kunanayagam [BBC News Asia, May 9, 2012]
RAW's most-decorated mule Award:  S.C. Chandrahasan, founder of the Organisation for Eelam Refugees Rehabilitation (OFFER).
Award citation: "I am delaying the process of my return because I have to accompany my people with whom I have been working for the last 28 years." – Chandrahasan. ['Back home in Jaffna after 27 long years', by B. Kolappan, The Hindu, Chennai, April 4, 2012]
His Masters Voice military-canine breed Award:  Jaffna commander Major General Mahinda Hathurusinghe.
Award citation: "Various groups in Tamil diaspora are now in the process of undermining the hard-earned peace in the country. Instead of disturbing peace now being enjoyed by people of Sri Lanka, those groups must come forward to help destitute people to make their life better using money being wasted on creating dissension among communities in Sri Lanka,"  – Hathurusinghe ['Lanka army commander warns Tamils to be wary', Indian Express, April 14, 2012]
His Masters Voice media-canine breed Award:  Lucien Rajakarunanayake, Director, Data & Information, Presidential Secretariat, Colombo.
Award citation: "I believe we do have a good opportunity at better devolution — and other important aspects of reconciliation and strengthening of peace — through the recommendations of the Lessons Learnt and Reconciliation Commission, and the considerable work in the area of resettlement of the internally displaced after the necessary defeat of the LTTE. " – Rajakarunanayake ['India-thrusted amendment no solution for Sri Lanka', The Hindu, Chennai, April 28, 2012]
Dr. Egas Moniz lobotomy Award:  V. Anandasangaree, President of Tamil United Liberation Front.
Award citation: "It is very unfortunate that Major General Mahinda Hathurusinghe had completely misunderstood me…I only reflect the thinking of the people. My own people have not understood me properly still. Then how can I blame others. Major General is the only commanding officer of Jaffna whom I had not met." – Anandasangaree, statement released on April 15, 2011.
[http://ceylon-ananda.blogspot.jp/2011/04/unfortunate-major-general-mahinda.html]
Masters and Johnson Award for practical experimentation on child sex: Pahalagama Somaratna, chief incumbent of the Thames Buddhist Vihara, London.
Award citation: "Pahalagama Somaratana Thero, had been charged with another eight counts of sexual abuse on Friday, November 11 [2011], the London Metropolitan police said. According to the Metropolitan police, these eight indecent assaults on a female under 14 years of age took place between January 1, 1985 and December 31, 1986 at an address in Croydon. The 65-year-old Pahalagama Somaratana Thero appeared on bail at Feltham Magistrate Court on Friday, December 2 and was bailed to appear at Isleworth Crown Court on December 20, 2011. The monk denied all charges against him…" ['Pedophile Buddhist Sanghanayaka of Great Britain and the Sri Lankan Media', by Uvindu Kurukulasooriya, Sunday Leader, Colombo, May 6, 2012]
Joseph Goebbel's propaganda Award: Bandula Jayasekara, Presidential spokesman.
Award citation: "This is a continuation of a famous fairy tale. These videos are an attempt to discredit the government of Sri Lanka and Sri Lanka's forces. These guys are masters of propaganda; they have been doing this for 30 years." [The Independent, London, June 7, 2012]
Hemingway's masterpiss Award: C.A.Chandraprema, the biographer of Gotabhaya Rajapaksa, for authoring a hagiographic book 'Gota's War'.
Award citation: "Well, its' like this. I had the title in my mind, even before I started it…because it was so obvious to me, that he played a central role in translating the decision into action." [Sunday Leader, Colombo, May 20, 2012].
Noah Webster's lexicographer Award: Neville de Silva, Sri Lanka's acting high commissioner for Britain.
Award citation: "Sri Lanka's acting high commissioner, Neville de Silva, objected to the term 'war tourism'. 'Just because there was conflict in an area, does it mean tourists shouldn't go there?' he asked. 'Tourism is providing livelihoods for people who were caught up in the conflict.' " [Sri Lanka criticized over 'war tourism', by Paul Miles, The Telegraph, London, Jan. 4, 2013]
Sachi's comment: "I do agree with Mr. Neville de Silva, to an extent. 'War tourism' is not the proper term. It should be 'Genocide tourism'."
Thirty Pieces of Silver (TPOS) Award: Kumaran Pathmanathan (aka KP), for continuing to badmouth LTTE leader Prabhakaran.
Award citation: "In an exclusive video interview carried by Firstpost in May 2011 while he was still in detention, KP had said hat he had shunned his LTTE past. He said along with others he had fought for independence but failed. He also apologised to India for the mistakes of LTTE leader Prabhakaran. In the interview, KP sought to play down the alleged war excesses by the Sri Lankan army and said the past was past and it was time to move on. He also said that he would not allow the revival of Tamil extremism and would work for peace and development among the Tamils." [A tale of Two Tamils: High value assets in SL, criminals in India, by G. Pramod Kumar, Oct. 19, 2012,
http://www.firstpost.com/world/a-tale-of-two-tamils-high-value-assets-in-sl-criminals-in-india-496481.html]
Alfred Rosenberg Award for brown Aryan theory promotion under 'Liberal' mask: Rajiva Wijesinha, foremost self-trumpeter and appointed member of the Sri Lankan parliament.
Award citation: "With regard to police, again we need to make sure that security is not threatened,  and given the manner in which the LTTE was built up with international financing, we need to strengthen safeguards. However at the same time we realize that police must have the confidence of the communities in which they function, .." – Rajiva Wijesinha [Lakbima interview, Jan. 29, 2012]
Abel and Cain sibling rivalry Award: jointly shared by M.K.Alagiri and M.K.Stalin (sons of DMK party leader M. Karunanidhi)
Award citation: "In a move that could further fuel the sibling rivalry in DMK, showcause notices have been issued to 17 supporters of Union Minister and party's strongman in the south M K Alagiri, for not attending a public meeting, convened here by his younger brother M K Stalin. They have been asked to submit their explanation within a week's time for not attending the April 14 meeting, which was organised to condemn the recent power tariff hike in the state, announced recently by ruling AIADMK, a party source said." ['M.K.Stalin issues notices to Alagiri supporters', Indian Express, April 19, 2012]
Raja Harischandra Award for truth telling: Palaniappan Chidambaram, the finance minister of India
Award citation: "The allegations of corruption that target the prime minister and ministers are largely untrue and most certainly exaggerated. Criticism of a policy is welcome. But in the garb of criticizing a policy, if you allege that the policy was made for corrupt purposes, I reject it. I agree that in the implementation of policies, there have been illegalities and irregularities. But policy is implemented by a large number of civil servants at different levels. And they will have to be held to account. And if any minister or any political leader was involved in those illegalities or irregularities, of course, he or she will be held to account. But that doesn't make the policy a product of a corrupt motive." – P. Chidambaram [A conversation with P. Chidambaram, by Jim Yardley, New York Times, Oct.8, 2012]
Sonia's slipper-wiper Award for sycopancy:  B. Raman, ex-RAW officer and Additional Secretary (Retired)
Award citation: "From whatever I had seen and heard of Priyanka, she is that bundle of energy and enthusiasm. The nation needs a psychological turn-around. I feel she can provide that turn-around. After going through one dark moment after another, the nation needs some electrifying moments. She can provide them. Let her take over as the PM and form a Cabinet in which the GenNext of the Congress leaders will occupy the commanding heights of decision-making and their implementation…" ['An Open Letter to Sonia Gandhi…..', Yours sincerely B.Raman, June 12, 2012 http://ramanstrategicanalysis.blogspot.co.uk/2012/06/call-priyanka-open-letter-to-sonia.html]
Heroic Hanuman Award:  the toque monkey that made an uninvited visit to the secure U.S.A. embassy compounds in Colombo on Dec. 20, 2012.
Award citation: "There was apparently trouble when removing the visitor, since a plea soon went out for anyone with experience with wild animals (who says our diplomatic corps isn't a talented bunch?) to help out. The day ended with the monkey business still at hand. Day Two of the siege ended happily, with the little fella (or perhaps it was a lady monkey, we're not sure) ultimately vaulting the embassy wall, urged on with bananas and encouraging shouts from burly Marines and a group of off-duty drivers on the scene." ['Monkey crashes U.S. embassy in Sri Lanka' by Emily Heil, Washington Post, Jan.3, 2013].
This is an exceptional award for a relative of Hanuman (the mythical monkey in Ramayana epic) which flew to Lanka and burnt the island. This particular monkey should have figured out that the much-touted 'American cyber-security' is merely a monkey trick! Or did it smell excess of dangling bananas?
Appendix: Art Buchwald Columns
Our Friends The Spies
[Daily Yomiuri, Tokyo, June 11, 1986 (Los Angeles Times syndicate)]
The newspapers are jammed with stories concerning spies and rumors of spies. The world of cloak and dagger does not only concern itself with our declared enemies, but also involves our allies spying on us as well.
It is this gray area of espionage that causes so much pain to everyone.
The head of CIA department involved with ferreting out spies who work for friendly powers is Frank Ferret.
Frank said, 'Spying on friends is like cheating on your wife.'
'What do you mean by that?' I asked him.
'Beats me, but it always gets everybody's attention. I think what I'm trying to say is that there is nothing wrong with having a secret liaison until it becomes public knowledge. Once it's blabbed all over town then everyone demands punishment, because the cuckolded country can no longer claim it didn't know what was going on.'
'I never thought of the espionage business as a form of adultery.'
'Only with your friends', Frank cautioned me. 'What you have to understand is, the Western powers have a mutual understanding that we can microfilm each other's defence capabilities, providing we don't get caught. If the word gets out that we're being spied on by a friendly country, then we have to show public outrage.'
'Name a friend who has done that.'
'All the good guys have spies.'
'What happens when you catch one of the good guys photographing the stealth bomber?'
'Our style is to arrest him quietly and boot him discreetly out of the United States. Then his country will quietly boot one of our spies out, and we'll pretend it didn't happen. But if someone leaks the story then we have a serious problem.'
'Why is that?'
'Arresting a spy from a friendly power raises a lot more questions than it answers. Instead of praising us for catching a spy, the press wants to know how many more are out there just like him. There is a hue and cry in America, and every intelligence agency hates a hue and cry. That's why we'd rather not have agents of allies arrested. But the worst thing about nabbing spies is having to hold a public trial. If they plead not guilty, their defense lawyers will try to embarrass us by asking for every secret the U.S. Government has. They know we'll make any plea bargain to avoid producing evidence in court.'
'What kind of plea bargain do you offer them?'
'If the rat pleads guilty, we'll give him 20 years in the slammer, and promise he'll be exchanged as soon as possible for one of our guys doing 20 years in his country.'
'Are there many spies from friendly countries working here?'
'I should hope so. The reason for that isn't because we have the most secrets, but rather because the United States is a fun country to spy on. No spies want to go to the Soviet Union any more, because they can't drink the milk.'
'Does the U.S. maintain CIA agents in our friends' countries as well?'
'Of course we do – but we don't call them spies, we call them 'Freedom Agents' '.
'Do our friends know that out 'Freedom Agents' are spying on them?'
'Yes, but they don't care because with tourism way down in their countries, the CIA covert funds are the only hard dollars they are going to see this year.'
*****
Bill Gates and Me
[Mainichi Daily News, Tokyo, April 4, 1999 (Los Angeles Times syndicate)]
Bill Gates has just written a book entitled 'Business (AT) the Speed of Thought', in which he has listed the 'Ten New Rules Concerning Computer Networking'.
Without stealing his thunder, I also have 10 rules which I will eventually put in a book. They are not as sophisticated as Mr. Gates' are, but then again, I don't have his money:
[Rule] 1: When turning on your computer, try to remember your password. Many people cannot boot up their machines because they can't recall if they named their password after their wives, their children, or the girl next door.
[Rule] 2: Do not hit any key you are not certain of, as it will only make you lose the file on your hard disk. You may ask, 'Which key?' No one knows which button on your computer will make you lose everything you have written for the last two days.
[Rule] 3: Spilling coffee or Coca-Cola on your keyboard will cause more trouble than the drinks are worth.
[Rule] 4: Do not put a computer in a microwave oven if it does not warm up.
[Rule 5]: If you have difficulty getting the font you want, do not call the computer maker to talk to someone. They will put you on hold for three days until you starve to death.
[Rule] 6: There is no such thing as a friendly computer. It will stab you in the back as soon as you turn to answer the telephone.
[Rule] 7: A computer is so simple even a child can use it – as a matter of fact, ONLY a child can use it. Do not try to do anything on a computer unless someone under 13 is standing next to you.
[Rule] 8: The more bells and whistles a computer has available, the less chance you have of doing anything on it.
[Rule] 9: The Internet is as good a way as any to say 'Hi' to people who live in New Guinea.
[Rule] 10: There is no way of getting rid of an outdated computer other than to get in your car and drive it to a salt mine in New Mexico.
*****
Tunnel to nowhere
[Mainichi Daily News, Tokyo, March 13, 2001 (Tribune Media Services Inc.)]
I don't like to brag, but I only live a few blocks from the tunnel where the FBI dug into the Soviet Embassy. The neighbors in the are knew about it all along, ever since FBI agents kept sending pizza into the house across from the tunnel and everyone tried to find out what they were up to.
One day we stopped an agent walking his dog and said, 'What are you people doing?'
He replied, 'We're digging a tunnel to the Redskins' stadium so people in this neighborhood won't hae to buck the traffic.'
It made sense to us.
Then a few weeks later someone else asked the man, who was now wearing a pair of binoculars and walking his dog down the street, the same question. He replied, 'We're building a tunnel from here to the J. Edgar Hoover building so our agents don't get wet when following the Russians on rainy days.'
Once again everyone in the neighborhood bought it.
Then we noticed there was a FedEx truck parked in front of the embassy every day and instead of FedEx packages it was full of dirt. This made people in the neighborhood suspicious. They noticed a man in FBI coveralls mowing his lawn and they approached him to inquire about all the activity.
'This is a wine cellar being built for the World Bank. They like to drink their wine at room temperature and they're very particular as to where they store it.'
Once again it made sense. The only think that was out of whack was that the townhouse was filling up with people who were carrying sand out in their pants and dumping it into the sewer.
Don't get us wrong. We didn't mind the FBI in the neighborhood. Crime was down and we could keep their dirty secret, whatever it was.
At a Wesley Heights Betterment meeting, someone complained that the dump trucks outside the embassy were making potholes in the streets. Another neighbor complained that everytime he turned on his television he short-circuited all the lights in his house.
And a third said he saw FBI women agents go into the house at all hours of the night, which gave the neighborhood a bad name.
But Guggenheim had a different theory. He said, 'Suppose the Soviets were digging a hole out of their building.'
'But why?'
'They got themselves in a hole in Moscow and are trying to dig out of it.'
At the end of the meeting, it was voted that the first idea about building a tunnel to the Redskins games made the most sense.
Up until Mr. Hanssen's treachery, we all let it go at that. For those of us who live in Washington it was no big deal. It was just another hundred million dollars down the drain.
*****
And that's the way it is
[International Herald Tribune, March 9-10, 2002]
Gerald Skillet, formerly the CEO of the Hidden Valley Gas and Energy Co., told his lawyer, Arnold Deep Pockets, that he wanted to testify before a congressional committee instead of taking the Fifth Amendment.
Deep Pockets was against this idea. He said, 'If you testify, they could use what you say in a criminal indictment.'
'It doesn't matter. I want to tell the truth, the whole truth, and nothing but the truth. I want to tell the American people that Hidden Valley did nothing wrong when it went bankrupt and lost everybody's money'.
'You're taking a chance, Gerry boy.'
'Don't worry. I can handle those bozos in Congress.'
Here is a transcript of the Skillet testimony:
Senator: Mr. Skillet, when were you the CEO of Hidden Valley?'
Skillet: I'm not sure.
Senator: All right, when did you go bankrupt?
Skillet: I don't remember.
Senator: It says here that the company lost $3 billion on your watch. How do you explain this?
Skillet: That much? I wouldn't know. My wife takes care of our household books.
Senator: Are you trying to tell us you don't know what your wife does with your money?
Skillet: (Laughing) Does any husband?
Senator: I would like to discuss with you a whistle-blower in Hidden Valley who warned that ll the companies you invested in were duds. Do you remember her?
Skillet: I remember her because she always had a run in her stocking, so I never took her seriously.
Senator: But wasn't she right about the whistle-blowing information she gave you?
Skillet: I don't remember, but I fired her because she took an hour for lunch.
Senator: Your accountants were in on the seams. You couldn't have done it without them.
Skillet: I didn't see anything because my office was in the front of the skyscraper and they worked in the back. I met them occasionally on the elevator, but never talked business.
Senator: You were in the power business. Did you ever cheat the consumer?
Skillet: You mean did we overcharge them more than 50 percent and black out their homes if they couldn't pay?
Senator: That's the idea.
Skillet: Why would I want to do that?
Senator: What was your relationship with Vice President Cheney?
Skillet: Our company only had social and political relations with him. We gave his party money and in exchange he gave us favors. It made us feel we were giving something back to the country. Several people from Hidden Valley were hired by the administration, but only after they made a killing in the stock market.
Senator: Is it wrong of me to say you stole millions of dollars in pension funds, and there are thousands of people who lost their life savings?
Skillet: I told you before, I'm not an accountant.
Senator: Thank you, Mr. Skillet, for coming before our committee and spilling your guts out.
Skillet: I think I owe it to the American people to appear in front of you and tell it like it is.
*****
A higher class of prisoner
[International Herald Tribune, May 17, 2002]
When Lester Maddox was governor of Georgia, he was asked about prison reform. He said, 'We're doing the best we can, and before we do much better we have to get a better grade of prisoner.'
I thought of this the other day when Al Taubman, a billionaire owner of shopping malls and Sotheby's, the giant auction house, was sentenced to one year and one day for engaging in price fixing with Christie's, the other auction house giant.
Now this is the kind of prisoner I'm sure Maddox had in mind.
Taubman is not the only white-collar businessman to go to the slammer. Waiting in line are executives from Enron and Arthur Andersen, brokers from the largest firms, crooked investment advisers, and let's not forget government officials who committed high crimes and misdemeanors.
For years, we all know, the prisons have been accepting a lower class of inmate – many without an education, others who are psychotic and still others who are just plain anti-social. The chances of reforming them are very low.
On the other hand, white-collar criminals have gone to the best business schools, like Harvard, Wharton and Stanford.
These people are used to the good life and will not give the wardens any trouble.
It's true that Allenwood federal prison, in Pennsylvania, has some white-collar criminals. They have been sent there because it has tennis courts and is known as the country club of prison by convicted felons all over the country.
But prison reformers say the white-collar prisoners should be separated from those inmates who are doing time for robbing banks and shooting people.
It has been suggested that they have their own prison, where they will b able to mingle with their own kind.
White-collar criminals need a ticker tape machine in their cells so they can follow the market and make some money wile they are doing time.
The Wall Street Journal should be available in the recreation room and lights should stay on until Louis Rukeyser finishes his show.
Classes in shredding documents, taught by convicted accountants, should be available.
The inmates would be allowed to bring in their tailors from Brioni, Calvin Klein and Savile Row so they can have hand-sewn prison uniforms.
At meals, a wine list will be available. A golf course will be constructed for the enjoyment of embezzlers, alimony chiselers and those convicted of mail fraud and tax fraud.
We must convince white-collar criminals that after paying their debt to society, honesty is always the best policy. But the lesson will never be learned by those who still have numbered bank accounts in Switzerland.