The eighth death anniversary of humorist Art Buchwald (1925-2007) falls on January 17th. And for this occasion, I also release the 6th consecutive list of news-making individuals in South Asia for 2014. This year, for realistic reasons, I have extended the chronological frame up to Jan.10, 2015. This is because, the recent Presidential election was held on Jan.8, though the decision to hold the election was made by the ex-President Mahinda Rajapaksa in Nov. 2014, and the nominations for the same election also occurred late last year.
To repeat the three conditions that I have instituted for selection of the Art Buchwald Humor Awardees, (1) Competition for these awards is tough; (2) Competitors have to convince only a jury of one, who cannot be influenced by cash awards, honorary titles or agents, and (3) Self nominations are strictly forbidden. As is usual, I also add our warning note. Humor-challenged sourpusses are welcome to quit reading now itself. Complaints on the selection will not be entertained.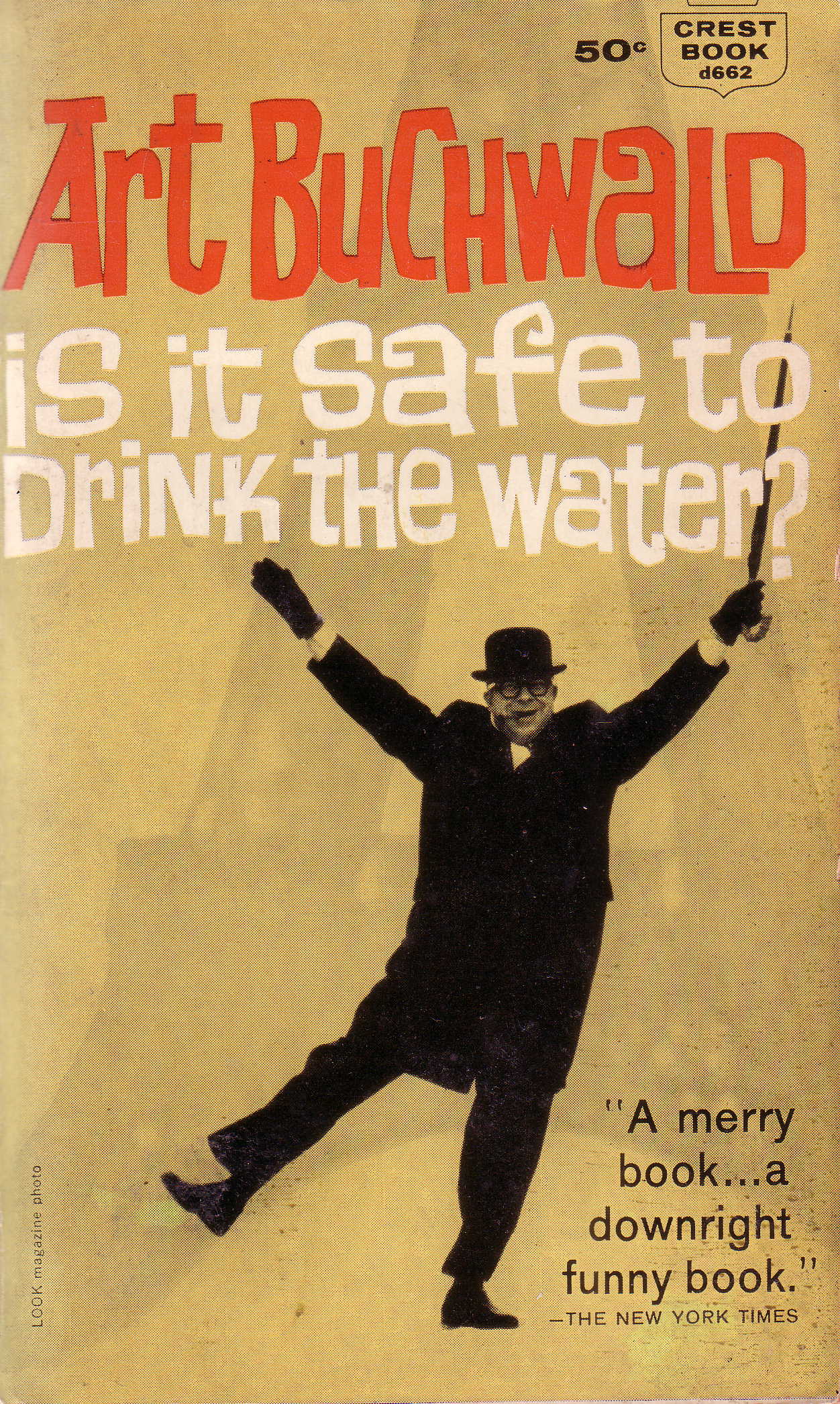 As usual, to treasure the memory of Art Buchwald, I provide as appendix five of my favorite columns of him, which appear in his collection, 'Is it safe to drink the water?' (1963). Although more than half a century had passed since its appearance, the selected columns are timeless, funny and still serve their humorous bite. These have the following captions.
On Not Reading Books
Talk with the Author
Dial beloved 7777
Justifying Expenses
First, here are my choices for the 15 Art Buchwald Humor Awards for 2014. The selections were based on the words and/or deeds of the awardees which received media attention, and the award citation provides complete reference to these words or deeds. 
Tycho Brahe Nose loser Award:  to ex-President Mahinda Rajapaksa.
Award citation: "It will be easier for me than in 2010 and 2005" [The Island, Colombo, Jan.3, 2015] 
Sachi's comment: Famed Danish astronomer Tycho Brahe lost a segment of his nose literally in a duel in 1566. But, Mahinda Rajapaksa lost his nose figuratively. He failed to smell that anti-Mahinda wind was blowing strongly from the North and East.
Ku Klux Klan Invisible Empire Award:  jointly shared by Gotabhaya Rajapaksa and Basil Rajapaksa (siblings of ex-President Mahinda Rajapaksa) .
Award citation: Not needed.
Andare court jester Award:  to 'royal astrologer' Sumanadasa Abeygunawardena, who predicted a victory for Mahinda Rajapaksa.
Award citation: "Mr. Sirisena's horoscope was not strong. 'The planet Saturn is in his house, and it's a bad time for him. A very bad time,' he said. 'His house is clearly spoiled irreparably.' [Eellen Barry 'As vote nears, astrologer for Sri Lanka's President faces ultimate test of his skills', New York Times, Jan.5, 2015] 
Sachi's comment: For the uninitiated, Andare was a Sinhalese court jester in the medieval period of Sinhalese kings. 
Fr. Costanzo Beschi's Guru Paramartha Award: to Subramanian Swamy, BJP leader.
Award citation: "BJP leader Subramanian Swamy has urged Prime Minister Narendra Modi that his government confer Bharat Ratna on Sri Lankan President Mahinda Rajapaksa under whose leadership the LTTE was eliminated. ['Subramanian Swamy pleads for Bharat Ratna to Rajapaksa' Zee News, Oct. 24, 2014. http://zeenews.india.com/news/india/subramanian-swamy-pleads-for-bharat-ratna-to-rajapaksa_1487498.html]
Diogenes simplest thought Award:  to Narasimhan Ram, chairman of Kasturi & Sons Ltd. (publishers of The Hindu).
Award citation: "Corruption is, however, not an issue across the country" – N. Ram [The Hindu, Chennai, Apr. 22, 2014]
Cervantes' Sancho Panza Award: Lalith Weeratunga, secretary to the ex-President Mahinda Rajapaksa.
Award citation: "There were wires hanging at the back of the Presidential Secretariat and it was also in bad shape unlike the front section. So, Navy personnel were commissioned to repair it at one third the cost. I handle such matters and not the President. Not one cent has been wasted. There are many institutions including the Attorney Generals Department that come under the President's Office. The Opposition takes the annual expenses to maintain all of them and divides it by 365 days. Then they claim that the President spends around Rs. 800,000 a day" [interview to Zacki Jabbar, 'Only Colombo thinks Maithripala will win Presidential Election' – Mahinda. The Island, Colombo, Jan.3, 2015]
Al Goldstein smut journalism Award: to Ms. Shenali D. Waduge, Sinhalese journalist.
Award citation: "The article titled 'How meaningful are Jayalalitha's love letters to Narendra Modi?' written by Shenali Waduge reportedly sparked heavy criticism in India for its content, with TN politicians demanding the Center to immediately snap ties with Sri Lanka." [MoD makes a humiliating apology to Modi and Jayalalithaa over a distasteful article. Colombo Telegraph website, Aug.1, 2014]
Cyril Mathew's Sinhala historian Award: to Ms. Shenali D. Waduge, Sinhalese journalist.
Award citation: "There is historical evidence that the Sinhalese Buddhists were occupying all lands throughout Sri Lanka far before minorities lay claim to it and these can be proved with solid evidence and not the verbal claims being made via propaganda channels." ['What kind of a Presidential Election is this? Tamils want North – Muslims want East? by Shenali D. Waduge , Lankaweb.com, Colombo, Dec.29, 2014].
Sachi's comment: Dumb Sinhalese historians like Ms. Waduge ignore the fact that Buddhism was not a privilege of Sinhalese. It was also a practicing faith of Tamilians in Tamil Nadu and Eelam as well in the first millennium of post-Christ period. Another fact which deserves notice is that in the pre-Christ period of the island history, there were quite a number of Tamil kings, including the famed Ellala (Elara), the predecessor of King Dutugemunu. Historians record that King Ellala ruled Anuradhapura for 44 years! If there were no Tamilians in the island, how could they have ruled only the Sinhalese ethnics?
Kurt Waldheim constant turncoat Award: to Dr. Dayan Jayatilleka, Sri Lanka's rep in multiple UN offices.
Award citation: "Having argued for years that (a) Sri Lanka under Mahinda Rajapaksa is no dictatorship but a unipolar democracy because of the meltdown of the centre-right UNP under its leader Ranil Wickremesinghe, and…my perspective has been at least partly vindicated… I tend to support the hero – or, as in this case, the anti-hero –especially if he is an underdog (provided it isn't rabid, like the Tigers or the JVP of the '80s). I have no regrets." [The fall of Mahinda and 'The end of History', by Dr. Dayan Jayatilleka, The Island, Colombo,, Jan. 10, 2015] 
Sachi's comment: One wonders how many turns this typical turncoat twist. He was with JVP in 1980s, with EPRLF in late 1980s, with R. Premadasa during 1989-93, with Chandrika Kumaratunga in 1990s, with Mahinda Rajapaksa since 2005, and now he angles for a position with the newly elected President. He is never wrong anytime!
Jonathan Swift's Sinhalese Yahoo Award: jointly shared by the editors of Colombo Daily News (Mr. Rajpal beynaike) and Sunday Observer (I'm sorry, I don't know the name of this guy), Colombo for fiction writing.
Award citation: "Mr. Sirisena and the traitor mutual admiration society", editorial, contains these lines: "He wants to hand all executive powers – within 24 hours of assuming office he says – to the man who signed a ceasefire agreement with the Tamil Tigers, a document that nearly resulted in the permanent bifurcation of the country; the same individual who wants to see our soldiers and our wartime leadership before war crimes tribunals." [Colombo Daily News, Nov.24, 2014] and "Sirisena turns traitor", editorial, which carried these lines: "If by chance, power goes to the wrong hands and a puppet of the West is installed, terrorism could raise its ugly head again. The LTTE rump could use power-hungry Maithripala to make a comeback under the guise of strengthening peace and reconciliation." [Sunday Observer, Colombo, Nov.23, 2014].
Sachi's explanation: The now popular 'Yahoo' was coined by Jonathan Swift for his fiction Gulliver's Travels (1726), to describe a race of brute men who are slaves to a noble breed of highly intelligent horses 'houyhnhnm'. All the editorials penned by these bestial editors were high caliber fiction.
Mirume and Kagu-hana Award: to Dr. Ruwan Wijayamuni, Colombo Municipal Council's Chief Medical Officer.
Award citation: "Only Colombo's 550,000 residents are entitled to make the green, tree-lined cemetery their final resting place. 'But outsiders are also 'dying' to be buried there,' the council's chief medical officer Ruwan Wijayamuni told AFP." [AFP news report, 'Cost of dying soars as Sri Lanka cemetery hikes burial fees.'NDTV website, Nov.6, 2014. www.ndtv.com]
Sachi's comment: For the uninitiated, in Japanese Buddhist mythology, Emma-O [the same Yama, in Hindu mythology] is the ruler of Hell. Emma-O's two assistants are Mirume (with power to see a soul's most hidden sins) and Kagu-hana (with power to detect faintest stench of small offenses). These two assistants are depicted by two severed heads. This medical officer's name itself has a devilish ring to it. Wijayamuni means 'victorious devil'; vijaya=victory, muni=devil.
Gordon Liddy Plumbers' Award: to anonymous computer hacks employed in the Sri Lankan Ministry of Defence
Award citation: Not needed. Openly visible since May 2009. 
Sachi's comment: These anonymous hacks were employed by Gotabhaya Rajapaksa's minions to (1) smear LTTE name and spread malice against Tamil activists; (2) tweak Wikipedia entries for glorifying war deserters like Gotabhaya Rajapaksa and swell the records of traitors like Lakshman Kadirgamar, Alfred Duraiappah and Karuna; and (3) plant Readers' responses under fake Tamil names to Indian news websites, including that of The Hindu (Chennai).
Cervantes' Rocinante Award: to A.H.M. Azwer, National List MP of ex-President Mahinda Rajapaksa's party.
Award citation: "A.H.M. Azwer: Why does the Hon. Sampanthan, being a leader of a Party, not speak about the massacres of the Tigers?
The Presiding Member: No, no. That is not a point of Order. Hon. Sampanthan, you continue with your speech.
Sampanthan: I would earnestly appeal to you, Hon. Azwer, not to disturb me.
A.H.M. Azwer: It is not disturbing. It is my right to ask a question.
The Presiding Member: You cannot raise questions at this moment." [Sri Lankan Parliamentary proceedings, Nov.4, 2014, as reported in Colombo Telegraph website, Nov.6, 2014]
Sachi's comment: A.H.M.Azwer resigned from the parliament on Nov. 28, 2014. Rocinante is the horse's name of Miguel Cervantes' epic novel's hero Don Quixote. It has punning meanings in Spanish, including that of 'illiterate or rough man', according to Wikipedia entry on Rocinante.
Frank Mankiewicz Klong Award: to Tissa Attanayake, former Gen. Secretary of UNP who crossed over to ex-President Mahinda Rajapaksa's party.
Award citation: "UNP General Secretary Tissa Attanayake reinforced suspicions rampant about his allegiances with the regime for months by agreeing to cross over to Mahinda Rajapaksa's Government for the "small sum" of Rs. 500 million, Colombo Telegraph reliably learns."[ Colombo Telegraph website, Nov. 23, 2014]
Sachi's comment: Frank Mankiewicz was the campaign manager for Senator George McGovern's 1972 presidential election. He coined the 'klong' word, defining it simply as 'a sudden rush of shit to the heart'; i.e, a reaction of dismay at a crisis caused by one's own thoughtlessness.
Heroic Hanuman Award:  to the four pet macaws kept in the aviary of Presidential House complex of ex-President Mahinda Rajapaksa.
Award citation: for their valiant attempts to breathe the air of freedom for few days and for escaping the high security scanning devices.
Sachi's comment: This is an exceptional award for living non-humans who make news in the blessed island. I have covered this episode in one of my May 2014 posting to this website. Please check, http://sangam.org/plight-presidential-pet-macaws/ 
Appendix: Art Buchwald Columns
On Not Reading Books
Every once in a while I find myself at a dinner party where the question of books comes up. It usually starts when someone says: 'Have you read The Making of the President, 1960 by Theodore White?' Now if I've read the book I can feel very secure. But usually the books that come up for discussion are ones I haven't read, nor probably ever will.
So I have several choices. I can either lie and say I've read it and just hope the other person doesn't ask me any questions about it; I can say, as many people do, 'No, but I understand the reviews are very good'; or I can say, which few people ever do, 'No, I haven't read it.'
It's very hard to admit you haven't read a book that somebody else has, and therefore everyone has developed his own method of handling book discussions.
One of the best ways of putting someone down is, if he or she says to you, 'Have you read Theodore White's The Making of the President, 1960?' to reply something like this, 'No, but have you read his earlier work Fire in the Ashes?' If this doesn't do it, you can always say: 'I preferred his Thunder out of China.'
Occasionally the other party may have read these books also, so you will have to resort to a more spectacular response such as, 'No, I didn't read the book, but his wife went to school with my wife.'
That should more or less take care of your dinner partner.
You can only return the ball like this if you're playing singles. If the match happens to take place in the parlor, with many players and spectators in attendance, you have to change your tactics.
You usually won't have trouble with Book-of-the Month selections, because very few people want to admit that they're reading what everyone else is reading.
A friend of mine, when he is asked 'Are you a member of the Book-of-the-Month Club?' always retorts: 'No, I don't play golf.'
People change the subject very fast in his presence.
Strangely enough, the safest books to bring up in mixed company are those written by well-known writers such as Faulkner, Joyce, Cozzens, Camus, Proust or D.H. Lawrence. While everyone has heard of them, it's doubtful that anyone in the room has ever read anything by them, and you can even invent books you've read by them that no one else in the room wants to admit he hasn't enjoyed.
You can go even further with poets. Bring up the names of Auden, Frost, Pasternak, and Marianne Moore and watch everyone in the room run for cover.
Occasionally you opponent may throw a book by Arthur Koestler or Lionel Trilling at you, and you could find yourself treading water.
The only thing to do then is to challenge him by saying: 'No, I haven't read it. Could I borrow it from you?'
This is terribly vicious return and should be used only when you find yourself in a corner.
Scoring in this game is quite simple.
If someone brings up a book and you say you've read a review of it in Time magazine, you get a half point.
If you've read the book itself, you get two points.
If, after your opponent asks you about a book that you have read, you discover he hasn't read it, you get an extra three points.
If you've read a book that your opponent brings up and you didn't like it, you get six points.
Foreign books can provide the highest score for a nimble player. If someone asks you if you read Francoise Sagan's latest book and you can reply, 'Yes, I read it in French,' you're entitled to twelve points.
Each player keeps his own score, which is never revealed until he gets home that night, when he tells it to his wife.
Once he has proved himself, the winner can take his favorite Erle Stanley Gandner off the bed stand and pick up where he left off.
*****
Talk with the Author
Richard Condon, the author of The Oldest Confession, The Manchurian Candidate and Some Angry Angel, claims to have written a cowboy novel to end all cowboy novels. It's titled A Talent for Loving, and Condon, who is now in Paris, claims that although it is only 291 pages long, it has seventeen more characters in it than Gone With the Wind.
Condon says his novel has 8.878 characters in it, including 64 people with speaking roles, 154 with minor roles, including 18 renegades and 1 Papal Nuncio, 1,427 wedding guests, 1 frontier dentist, 2 working clergy, 701 bandits, 1 ruined husband, 16 murderers, 2,203 gamblers, 1,419 cowboys, 1 ruined wife, 514 Indians, not counting 302 ancient Aztecs who appear in a flashback, 8 governors of Mexican states, 32 dance hall girls, 159 conquistadores, 5 acrobats, 4 Scotch shepherds, 2,003 townspeople in three towns, 43 train passengers, and 4 pretty girls.
The author claims he has many firsts in his book. 'It is the only novel in the history of Western novel in which the Indians save the white settlers from an attack by the cavalry,' he told me.
'It is the first Western novel which differs from others in an approach to the sociological norm. I decided to correct some serious misconceptions about cowboys in saloons. All Western novels show gunfights in large saloons which are complete with three bartenders and a huge stock of spirits. The only trouble is everyone in the saloon, except for the town drunk, is usually sober. In my book all the cowboys, including the gunfighters, are sloshed to the ears when the shooting starts.'
Another first, Condon says, is that in his novel the two cowboy heroes can neither read nor write. 'I wrote it this way so that if the book is sold to the movies there will be no top actor we can't get.'
'The most popular and best-selling Western novels,' Condon told me, 'are the family-type saga Westerns that run three or four generations. The United States is only seven generations old, but many family-type saga takes in seventeen generations, all in North America, starting with Cortez. Therefore, I have ten more generations in my book than the United States itself.
'My gunfights have a reality to them that most Western novels lack. I have a legendary Mexican gunfighter who does not notch on his gun butt the white folks he has killed. He only counts Indians and other Mexicans.
'Not all gunfights come off as planned, despite what you read or see in the movies. In one of my gunfights both gunmen have just eaten a suckling pig. Then they draw to have it out, but their hands are so slippery the guns slip out of them, and they have to slug it out instead.'
The main part of the book concerns a horse race from the Rio Grande to Mexico City, the winner to get the hand of the beautiful girl. Condon said his novel covers 482,115 square miles of Texas and Mexico. 'Writing it', he said, 'took me from April 1959 to August 1960, so I was actually writing at 1.86 miles per minute.'
But before starting his novel Condon did a great deal of research, some of it of great value. For example, he discovered that of the 436 dance hall girls in Texas between 1844 and 1871, only 2 hand hearts of gold, only 6 were under forty-three years of age, and their average weight was 153 pounds.
Condon hopes to sell his book to the Viennese Opera company, but failing this he will try to sell it as a children's record. 'There's a lot of money to be made from children's records these days,' he told me, 'And kids have the money to spend.'
*****
Dial Beloved 7777
I was invited up to Finnish Lapland to celebrate an ancient fertility rite known as the Midsummer Night Festival. Although this holiday is observed throughout Finland as the most important of the year, when the midnight sun burns all through the night, nowhere is it celebrated with as much fervor as above the Arctic Circle, where the people spend so much of their time in the dark.
The Midsummer Night festival is the time when the Finns light bonfires, make wishes, renew friendships, and communicate with the various alcoholic spirits that abound throughout the land. Since no one knows exactly when the Finns started celebrating the Midsummer Night festival, there's a great deal of folklore connected with it, and many wonderful things can happen to someone on this night if one believes in it.
For example, if you collect nine different flowers from a hillside and put them under your pillow, you will see your beloved's face in a dram. And if you hold a ring up to the sun and look through it at midnight, you will also see your beloved. And if you look in a well on Midsummer Night when the sun is shining just right, you will not see your own reflection but that of your loved one.
There are many other things one can do on Midsummer Night. If a girl wlks through a wheat field at midnight with no clothes on, making sure no one sees her, she will find her love, because later on, when bread is made from the wheat, the boy who eats the bread must fall in love with her.
This is the kind of stuff Midsummer Night festivals are made of and why I felt I should attend. Unfortunately I had to leave my wife in Paris, but she is always understanding about these things.
At least she seemed to be the day I left.
The first thing I did when I got to Rovaniemi Airport was to rush to the Hill of Midsummer Night, where the main celebration takes place, and search for nine different kinds of flowers so I could dream of my beloved one.
Then I joined some Finnish friends and started the serious part of the celebration, which consisted of holding a bottle of white alcohol to my lips and tipping it upward toward the sun. The farther I tipped it, the stronger the sun became, and pretty soon I could see it in seven colors. The Finns are the most hospitable of people and after two or three tips they suggested I rest on the grass before continuing the celebration. I found a nice open space and settled down to have a Midsummer Night's dream. But dizzy as I was, I remembered to put the nine different flowers under my head and, sure enough, a few minutes later I saw a vision of my beloved.
Her hair was in curlers and apparently I had just woken her up.
'Hello, beloved,' I said.
'Don't 'Hello beloved me,' she said angrily. 'Do you know what time it is?'
'It's only midnight,' I protested.
'Only midnight, huh? But what else do I have to do except go to sleep while you go running off to Lapland or some crazy place to look at the sun.'
'Now don't get sore,' I said. 'I looked high and low for nine different kinds of flowers I could put under my head so I could talk to you.'
'Why don't you use the telephone like other husbands do?' she said.
'Well, this way is cheaper, and, besides, it's more romantic.'
My wife said: 'There's nothing romantic about me being in Paris and you being in Rovaniemi at midnight and I'm getting fed up with staying at home while you go barging all over the world.'
Before I could answer her, she disappeared.
I woke up and only three hundred yards away I saw a farmer's well. I rushed over to it and looked down. The sun was just right because as I looked into the well, I saw my beloved one.
'We were cut off,' I told her.
'I know,' she said. 'It would have been easier to use the telephone.'
'Listen, beloved,' I said, 'you go back to sleep and have a nice rest, and as soon as my work is done, I'll rush back to Paris to you and the children.'
'Big deal.' She scowled through the water.
Once again she disappeared and this time I took off my wedding ring and held it up to the sun. Suddenly she appeared in the ring.
'We were cut off again.' I told her.
'Why don't you go back to your party and forget about me. I don't know why you called in the first place.'
'Just to tell you how much I missed you and how dreary it is being in Lapland without you.'
'Tell it to the reindeer. Look the sun is moving, so I'm going to have to say good-by.'
'Good-by beloved.'
As she faded from view, she said: 'One more thing. I don't care if you drink the water – just don't eat their bread.'
*****
Justifying Expenses
Reports out of Washington indicate that American foreign service officers will have to justify their entertainment of foreign officials before they can get the money to pay for it.
In the past a foreign service officer received a certain amount of money for entertainment purposes at the beginning of the year. But under a new system announced by William Crockett, Assistant Secretary of State, the officer will have to explain how he spent the money, presumably to a committee which will evaluate each voucher to see that the money is used properly.
The reason for the new order is, presumably, pressure from Congressman Rooney of the Appropriations Committee, whose pet peeve has always been representation allowances for American Embassies abroad, which some Congressmen have dubbed 'booze funds' for the want of a better name.
Some people may say this is pretty hard on American diplomats who are trying to do their jobs, but I'm in sympathy with Congressman Rooney. After all, if you're going to give $300,000,000 to Laos, a billion dollars to Chiang Kai-shek, and so forth, you have to make economies, and what better place to start than cancelling $200 cocktail party before it gets started.
I can just imagine an expense-evaluation meeting once the new policy goes into effect:
The committee is seated in the conference room of an American embassy, and the chairman tells the secretary to send a foreign service officer in. The officer enters nervously as the committee stares at him.
The chairman studies the officer's expense account.
'Ruggerbottom,' he addresses the officer, 'we'd like to ask you a few questions.'
'Yes, gentlemen.'
'You have down here on your expense account 'Lunch for two $10.50.' Would you kindly tell us whom you took to lunch?'
'It was a Romanian double agent,' Ruggerbottom answers. 'He gave me the minutes of a meeting between all the heads of the satellite countries held in Moscow last week. No one knew what had taken place at the meeting and I cabled the report to Washington immediately.'
'And you had to take him to lunch for that?' one of the committee members asks incredulously. 'You couldn't have gotten the same information by asking him to come to the embassy?'
'No, he didn't want to be seen at the embassy. It would have compromised his position.'
Another committee member asks: 'Why couldn't you have met in the park?'
'He was hungry,' Ruggerbottom replies.
The committee chairman snaps: 'That's no excuse. If we fed every hungry double agent, the State Department would go broke. You'll have to pay for the lunch yourself. Now the next item, 'Train fare $6.80.' Can you justify that?'
'Yes sir. I had to take a train to meet an Estonian refugee who smuggled out the blueprints of a new Russian nuclear submarine.'
'Why couldn't he have mailed it to you?'
'I was afraid it would get lost,' Ruggerbottom protests.
'But you weren't afraid of the $6.80 being lost, were you?' the chairman says as he writes 'Expense unjustified.'
One of the committee members says: 'Ask him about the bar bill for $9.50.'
The chairman: 'I'm coming to that.'
Ruggerbottom speaks up. 'I had a drink with the Foreign Minister to discuss the new reciprocal trade agreement. We had a bottle of champagne and—'
'I thought as much!' a committee member shouts. 'You don't care how you spend the money, do you? Do you realize the Foreign Minister might be out in six months? Then what good is the champagne?'
The chairman says: 'Ruggerbottom, you could have achieved the same ends over a glass of beer. You'll have to pay the $9.50 yourself.'
'Is that all, sir?' Ruggerbottom asks.
'Not by a long shot,' the chairman says sternly. 'You have down here 'cocktails, dinner and night club $230.' Will you be so kind as to tell this committee just exactly whom you entertained for $230?'
Ruggerbottom answers: 'It was a congressman and his wife from the House Appropriations Committee. They said they wanted to see the town and I took them…'
The chairman interrupts: 'You don't have to go any further. Your explanation is perfectly satisfactory. Congratulations, we accept the $230 expense unanimously.' The committeemen all shout their approval.
'That will be all for now. Ruggerbottom. But watch your step with those other expenses. After all, there's just so much money in the till and we have to use it wisely.'
*****