by Sachi Sri Kantha, January 15, 2017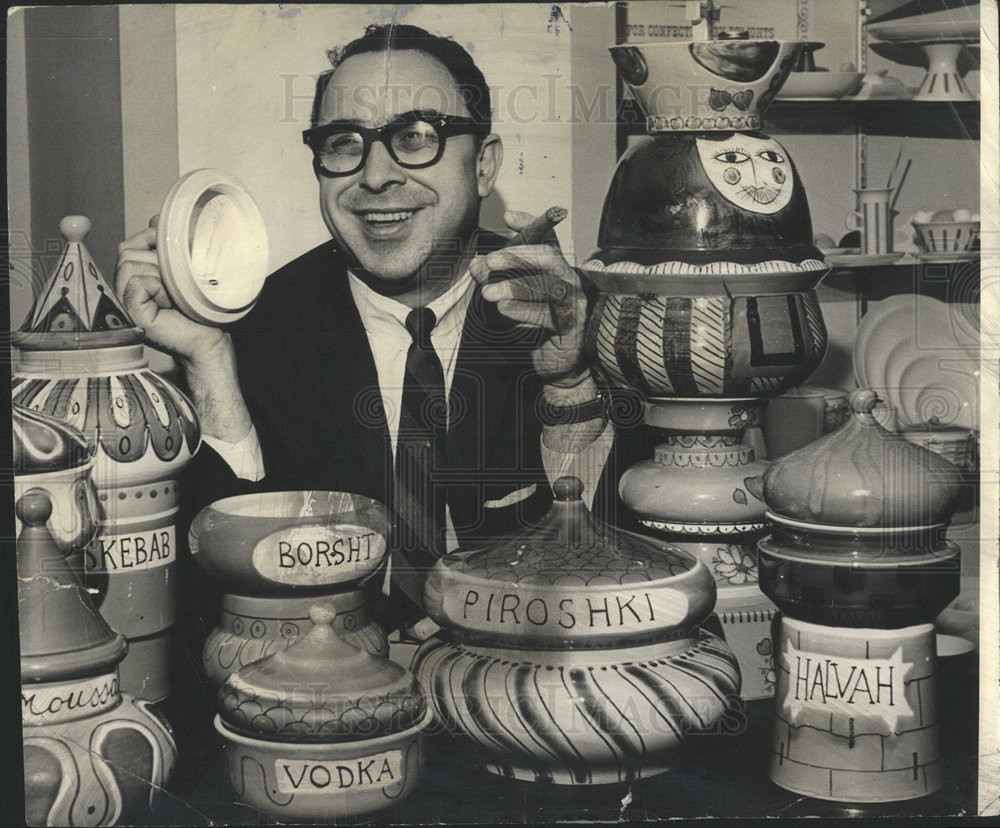 This year marks the tenth death anniversary of humorist Art Buchwald (1925-2007), which falls on January 17th. And for this occasion, I also release the list of news-making individuals in South Asia for the year 2016. Ten awards have been chosen.
Unfortunately, I could choose only ten humor awards for last year. Readers many think, there have been a drought among perennial humor generators. This indeed may be true. Perennial candidates for these awards such as Subramanian Swamy, and V. Anandasangaree appears to have become senile. Some like Hoole brothers seem to have 'retired' from their humor-generating activities. Few other perennial candidates like Sivanesathurai Chandrakanthan aka Pillaiyan and Vinayagamurthy Muralitharan aka Karuna have been forced to count their sins in the slammer. Personally, lack of time in scanning for South Asian news, is also a minor reason.
To repeat the three conditions that I have instituted for selection of the Art Buchwald Humor Awardees, (1) Competition for these awards is tough; (2) Competitors have to convince only a jury of one, who cannot be influenced by cash awards, honorary titles or agents, and (3) Self nominations are strictly forbidden. As is usual, I also add our warning note. Humor-challenged sourpusses are welcome to quit reading now itself. Complaints on the selection will not be entertained.
As usual, to treasure the memory of Art Buchwald, I provide as appendix four of my favorite columns of him, which had appeared in syndicated features in the past.
'Sexual Harassment' [The Daily Yomiuri, July 5, 1986]
'Top Secret Cables' [The Daily Yomiuri, Nov. 12, 1986]
'When wives tell the truth to husbands' [Philadelphia Inquirer, Oct. 13, 1989]
'Purloined words sometimes pay off' [International Herald Tribune, Apr. 17, 2002]
Teachers of Donald Trump Award, jointly shared by all the past incumbents and present incumbent of Sri Lankan presidency.
Citation: 'for not releasing their tax returns before the Sri Lankan presidential elections in 1982, 1988, 1994, 1999, 2005, 2010, and 2015'.
Jack Lemmon and Walter Matthau 'Odd Couple' Award, to Maithiripala Sirisena and Ranil Wickremesinghe, the President and Prime Minister of Sri Lanka respectively.
Citation: 'for lasting two years' in governance, with conflicting party interests, but bonded by the same Sinhalese-majoritarian interests.' No specific news citation needed.
Joseph Goebbel's Award for blatant propaganda, to Wijedasa Rajapakshe, Minister of Justice and Buddha Sasana.
Citation: "Flanked by two notorious Buddhist monks, Justice and Buddha Sasana Minister Wijeyadasa Rajapakshe once again played with numbers, claiming that there were 28,000 Sinhalese in Batticaloa before the war, even though statistics released by the Department of Census and Statistics very clearly state that that there were only 11,255 Sinhalese in Batticaloa in 1981, in comparison to 233,713 Sri Lanka Tamils and 78,829 Sri Lanka Muslims." [Colombo Telegraph, Dec. 22, 2016]
Mother Teresa Award for religious compassion, to monk Ampitiye Sumana, belonging to Batticaloa Mangalarama temple.
Citation: "Using absolute filth in Sinhala, Ampitiye Sumana, a monk from the Batticaloa Mangalarama said, "You are a bloody tiger. My blood boils when I see you. You are a bloody dog. You are a Tamil Grama Sevaka. You have been filing case after case against our Sinhalese. Stop filing cases against the Sinhalese. Go and take action against what is happening in Wilpattu and Siripada. If you even send out one Sinhalese from their lands, I will end the rule by the Thambiyas and the Demalas. I will smash you. This is my last warning to all of you," the monk said." [Colombo Telegraph, Nov. 12, 2016 website. www.colombotelegraph.com/index.php/you-tamil-dog-i-will-kill-you-buddhist-monk-tells-grama-sevaka-in-batticaloa/]
Fr. Costanzo Beschi's Guru Paramartha Award, to Shiv Shankar Menon, the National Security Advisor during Prime Minister Manmohan Singh's government.
Citation: "Shivshankar Menon, in his recently (Oct, 2016) launched memoirs, Choices: Inside the making of India's foreign policy, indicated that New Delhi had reason to desire a change of government, in Sri Lanka, due to the then President Mahinda Rajapaksa going back on his pledge in respect of Sri Lanka-China relations. Menon accused former President Rajapaksa of breaking his solemn pledge, in May 2014, five years after the successful conclusion of the conflict. " [Shamindra Ferdinando, 'Sri Lanka, an aircraft carrier parked 14 miles off Indian coast', The Island, Colombo, Dec. 20, 2016]
Jonathan Swift Flea Award, to Sasikala Natarajan, the current general secretary of the ruling AIADMK party of the Tamil Nadu.
Citation: This flea award needs a description. It is based on a 1733 poem by Swift, 'On Poetry: a rhapsody'. Six relevant lines of this poem are:
'The vermin only teaze and pinch
their foes superior by an inch
So, naturalists observe, a flea
hath smaller fleas that on him prey
and these have smaller still to bite'em'
The events which followed after the death of Jayalalitha (the Chief Minister of Tamil Nadu) on December 5, 2016 at Chennai, are self-evident and do not need specific citation here.
Nedunchezhiyan 'Always No. 2' Award to O. Panneerselvam, current Chief Minister of Tamil Nadu.
Citation: Though V.R. Nedunchezhiyan, one of the founder members of DMK party had the reputation to be 'Always No.2' to Annadurai, Karunanidhi, MGR and Jayalalitha, this jury of one ignores the qualitative difference and quantitative gap in the stature of Nedunchezhiyan and Pannerselvam. The latter has served only as No.2 to Jayalalitha, and now to Sasikala.
Richard Nixon's 'I'm not a Crook' Award to Douglas Devananda, the leader of EPDP Party.
Citation: "Former minister Douglas Devananda on Saturday told the sessions court in Chennai in a video-conference trial that he was in no way connected with the killing of a man at Choolaimedu in south Chennai and sought discharge from the murder charge registered against him by the police for that shooting incident three decades ago." [Colombo Daily Mirror, March 6, 2016]
Cervante's Rocinante Awards, jointly shared by Judge M. Shanti and Ms. M. Prabavathi, the assistant public prosecutor in the Choolaimedu Shooting Case against Douglas Devananda.
Citation: "On noticing the media persons present in the Court, Judge Shanti ordered in-camera proceedings and allowed only the lawyers and other officials connected with the case to be present. As a result, the media had to depend on the post-trial briefing by Douglas' lawyer R. Rajan and the assistant public prosecutor (APP) Ms. M. Prabavathi – the APP kept referring to the EPRLF cadres involved in the incident as 'LTTE'. [Colombo Daily Mirror, March 6, 2016]
Shakespeare's 'Most Unkindest Cut of All' Award, to General Sarath Fonseka for revealing a Rajapaksa secret in the parliament.
Citation: "Sri Lanka's former army chief told parliament Tuesday that a bomb blast apparently targeting former president Mahinda Rajapakse's brother 10 years ago was an 'inside job' to win sympathy for the then-ruling family. Sarath Fonseka, now a government legislator, said the December 2006 bomb attack blamed on separatist Tamil Tiger rebels had been stage-managed by the president's brother Gotabhaya Rajapakse, then defence secretary. 'No terrorist will set off a suicide bomb 25 meters away from the intended target,' Fonseka told parliament during a debate on scaling down military security granted to the former strongman leader." [http://dbsjeyaraj.com/dbs/archives/46490]
Appendix
Sexual Harassment [The Daily Yomiuri, July 5, 1986]
The Supreme Court ruled last week that you could sue for sexual harassment in the office. It was a sweeping decision for the Supremes and I thought it would take care of sexual harassment once and for all.
Larry the lawyer thinks the decision was wanting. 'They didn't say anything about sexual harassment in the home'.
'There is a lot more than in the office,' Larry said. 'A recent survey showed that there was five times as much harassment where people dwell than where they work.'
'How can you sexually harass someone in your own home?'
Larry said, 'I represented a man last week in a very interesting case. One day he was bushed and tired and sank into a chair. Then his wife started to sexually harass him.'
'How?'
'Well, first she undid his tie, and then started to rip off his shirt. My client begged her to desist. So she got mean and told him that if he wasn't willing to be a good sport he wouldn't get any dinner.'
'That's a big club to hold over a guy's head.'
'While the wife was trying to take off the husband's shoes, he pushed her away and told her that whatever she thought, she had the wrong idea.'
'Then what did she do?'
'She refused to cook him dinner. It was too much for the husband. Having used this threat so often, he decided to sue the wife for sexual harassment in the home.'
'How did it go?' I asked him.
'It was a pretty interesting trial. The wife claimed that the husband encouraged her to make passes – and on occasion even played Mantovani music in the bedroom. She testified that over the years, he had harassed her as much as she had harassed him. As a matter of fact, on the very night when the crime took place, she said her husband pinched her, which was their sign to each other.'
'That's a tough defense,' I said. 'What did you do?'
'I had no choice but to hold up the ripped shirt. It was the key evidence that my client did not cooperate willingly in the sexual harassment. I then called a string of witnesses to testify that the husband was too weak and bushed to start anything. Then I called my client to the stand. He said that he never knew when he came home whether he would be harassed or not. He told of many instances when his wife ruffled his hair and tugged on his waist, and put her hands over his eyes so he couldn't see who it was.'
'Was the husband emotional?' I asked.
'Yes. His chin quivered all the time he gave testimony. I finally asked him the crushing question. Why, if he thought he was being harassed, did he keep returning home? To which he replied that he didn't know where else to go for dinner.'
'That must have won everyone over.'
'The jury ruled against my client and in favor of the wife.'
'How could they do that?' I said. 'Your case was air-tight.'
Larry the lawyer said, 'The jury told me later that I had failed to prove intent. The wife could have been sexually harassing my client or she could just have been, by taking his tie off and ripping his shirt, preparing him for a great meal.'
'Surely you're going to appeal?'
'To the highest court in the land. Only a conservative court will appreciate the significance of a ripped shirt.'
*****
Top Secret Cables [The Daily Yomiuri, Nov. 12, 1986]
It isn't too much fun for an American diplomat to be stationed in the US Embassy in Moscow these days. When the US kicked out 55 Russians the Soviets withdrew all their housekeeping personnel from the American Embassy in Moscow, leaving over 400 American employees to scrub the floor.
To show you what pain this caused, here are reprints of some of the top secret cables exchanged between the State Department and our brave people in Moscow.
TELEX TO: US Embassy, Moscow: Please advice exact status medium-range missiles, including number now on station as well as how many in reserve. Urgent you also let us know whether Soviets intend to increase conventional troops if treaty is agreed upon. – Harlequin
State Department, Washington DC: Toilet on fourth floor leaking. Have made it off-limits to all those below the rank of consul. Urgently need to talk to department water closet expert with particular know-how in rubber plungers. Don't send any more new embassy personnel until toilet is fixed. Everyone here would rather have half-baked plumber than first class CIA station chief. – Stick.
US Embassy, Moscow: President wants to know what was Politburo's reaction when Gorbachev returned from Iceland summit. Also, is hanging tough on Star Wars playing in Smolensk? Finally, how much grain will Soviets buy this year? Need information for GOP fund-raising speech tonight. – Harlequin.
State Department, Washington DC: Sending this in code so someone in Washington will read it. Lower oven in the kitchen has funny smell. Experiencing severe frying pan shortage. Those who can't stand the heat are getting out of kitchen. Please advise Secretary Shultz that wives of American employees refuse to polish silver unless husbands do windows. Am unable to supply information the President requested because today is field day and the Ambassador is going to inspect our rooms. – Stick.
US Embassy, Moscow: We are not, repeat not, interested in your problems. We just received word here that Marshal Blini, commander of all Soviet Air Forces, wants to defect and live in US. Make immediate contact and give him asylum in embassy so we can wring him dry. – Harlequin
State Department, Washington DC: All hands Moscow agree this not a good time to give Marshal Blini asylum as we are short on sheets and pillowcases. Staff resistance to doubling up with a defector is growing. Suggest he stay on Soviet General Staff until housekeeping crisis is over. By the way, snack bar pizza machine broke down. Can we set up conference call with pizza engineer in US to repair it? Morale still high since you sent chicken cacciatore in diplomatic pouch. – Stick
US Embassy, Moscow: We are notified through Kremlin hotline that giant Soviet missile misfired and is now heading towards Malta. Find out exact position of missile and where it is expected to land. Also is it nuclear-armed? This is a priority message. – Harlequin
State Department, Washington DC: Good news. Just found out what was wrong with pizza machine. There was a broken bolt at the bottom you can't see unless someone crawls underneath it. Am trying to get over to the Foreign Office to check out missile query. Can't leave embassy until repairman from Helsinki arrives to look at our washing machine. You know how hard it is to get one of those guys. – Stick
*****
When Wives tell the truth to Husbands [Philadelphia Inquirer, Oct. 13, 1989]
The first victim in the war of the sexes is truth – or at least the truth as we know it. One of the arguments that wives constantly use against their husbands is, 'If I don't tell you the truth, who will?'
The only sensible response to that is, 'So what?'
I was witness to such a discussion on the beach the other day.
Susan Allen said to her husband, Paul, 'Your problem is that nobody tells you the truth.'
'What's wrong with that?' Paul asked.
'It means that you think you can get away with murder. I'm the only one who levels with you.'
Paul wanted to know, 'Who anointed you the 'Goddess of Truth'?'
'That's what wives are for,' Susan said indignantly. 'We have to see you as you really are – warts and all.'
Paul protested, 'Men don't want the truth – ever, and they certainly don't wish to hear it from their wives.'
'I suppose you expect us to behave like cheerleaders.'
'Exactly. We want you to swing your pompons back and forth, kick your legs and spell out H-U-S-B-A-N-D in the middle of Yankee Stadium. Is that asking too much from someone who provides you with extravagantly beautiful towels from Macy's?
'Every male has to have one honest person in his life to tell him when he has no clothes on.'
'Maybe so, but it shouldn't be the person he's married to. The trouble with wives is that they don7t just tell husbands about one thing that's wrong with them – they tell them about everything. It's a litany of boo-boos – from forgetting to put gas in the car, to mixing up the names of the new Polish leaders.
'The worst part is when you correct me in front of other people, rather than when we're alone. This is not something for a woman to do while searching for the blue-bird of happiness.'
Susan said, 'The fact that you won't take my criticism means that you won't accept criticism from anybody.'
'There,' yelled Paul, 'You're doing it again. You're criticizing me for being unable to take criticism.'
'I'm not doing anything of the kind. I am just making a statement of fact. If there was anything wrong with me, I would expect you to call my attention to it. That's what marriage is all about.'
'Marriage is not about that at all. Show me the license that allows you to tell me when I am making a fool of myself in public.'
'I don't have a license but, as your wife, I have been given the right to let it all hang out. I know husbands who would kill to know when they use the wrong fork at a dinner party.'
'This may surprise you, but I didn't want to hear that. Neither did I wish to know the correct way to hang up my pants when I lost money on the stock market. You think I like to know the truth about myself, but you have to believe me when I say that it's not something I yearn for.'
'A wife can't get close to her husband unless she tells him what he's doing wrong, even if it's just in conversation.'
'There,' screamed Paul, pounding his head, 'you're doing it again.'
*****
Purloined words sometimes pay off [International Herald Tribune, Apr. 17, 2002]
Gregory Westin Wendt, a history writer, and I were talking about plagiarism. He said, 'I don't trust a writer who will steal another person's work, because the next thing you know, he'll steal my girl.'
'It's probably so, but a woman wouldn't steal your girl.'
'Yes, but her male researcher might. Don't get me wrong. I can go either way on plagiarism. My last book, 'Teddy Roosevelt and His Other Women', sold 3,000 copies. It was a flop in every aspect and I was in despair until a writer named Rose Abel Jackson wrote, 'Teddy Roosevelt and the Other Women He Had Known.' Hers was a bestseller, selling 400,000 copies. Out of curiosity, I bought a copy. The only thing she changed was the dedication. I dedicated my book to my daughter, Angel, and she changed the name of the dedication to her daughter, Agatha.
'There were no footnotes to acknowledge anybody else's work. I thought about it for a while (four minutes) and then I decided to sue.'
Gregory described his visit to the publisher, who, when he discovered Greg was an unsuccessful writer, made him wait three hours.
The publisher finally let Gregory in. He said, 'I'm sorry, we don7t buy works by writers who look like they have no talent.'
Gregory said, 'This one is about Teddy Roosevelt and how he was a Rough Rider in the house as well as on his horse.'
The publisher replied, 'We've done that. Rose Abel Jackson won the Pulitzer Prize for it and she is scheduled to be on Larry King's show next week. Now get out of here.'
Greg told him, 'I am going to read from her book and then mine.' Before the publisher could stop him, Gregory began to read, 'Teddy went into the woodshed with his secretary, Candy. He described to her as they rolled in the hay, how he fell off his horse on San Juan Hill.' '
The publisher said, 'So what? That's beautiful writing.'
'I will read from my book,' Gregory told him. 'Teddy went into the stable with his secretary, Candy. He described to her how he fell off his horse on San Juan Hill.' Do they sound alike to you?'
'Hardly at all,' the publisher said.
'Her book is full of similarities to mine. Every page of hers has four or five paragraphs exactly like mine. I don't like to call another writer names, but she is a plagiarist.'
The publisher was furious. 'No one ever calls one of our writers a plagiarist.' He paced up and down the office. 'Every day an extortionist comes in here and threatens me.' Then he said, 'How much do you want to remain silent?'
'I was thinking of may be $150,000.'
The publisher replied, 'That's ridiculous. Whoever heard of a publisher settling for $150,000 over a few lousy words? I'll give you a hundred thousand if you sign a confidentiality pact promising never to talk to anyone about this case forever.'
When Gregory finished his story, I asked him, 'You took the money?'
'Of course I did. Having someone steal your stuff pays much better than trying to sell your own book.'
'But if you signed a confidentiality agreement, why did you tell me the whole story?'
'I had to tell someone. And I know you won't put it in the papers.'
*****