by Sachi Sri-Kantha, November 1, 2012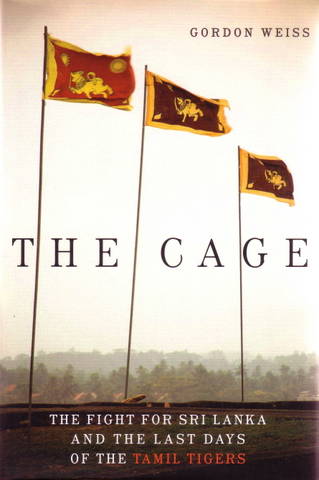 The New Oxford American Dictionary (2001) defines 'bias' as, "prejudice in favor of or against one thing, person, or group compared with another, usually in a way considered to be unfair".  Here is my simple test to assess the biases of writers who churn out books, articles, commentaries and reports on LTTE and Eelam Tamils.  Writers belong to four mutually exclusive categories:
(1)Tamil-literate and Sri Lankan type (examples include, S. Sivanayagam, T. Sabaratnam, K.T. Rajasingham, Sachi Sri Kantha, Rajan Hoole, Rajani Tiranagama, Daya Somasundaram, Taraki (D. Sivaram), D.B.S. Jeyaraj, M.A. Nuhman, Shahul Hasbullah)
(2) Tamil-illiterate and Sri Lankan type (mostly Sinhalese type, like K.M. de Silva, Mervyn de Silva, Michael Roberts, H.L.D. Mahindapala, Dayan Jayatilleka, Jayadeva Uyangoda, Rajeeva Wijesinha, Rohan Gunaratna, Dayapala Tiranagama, Lasantha Wickrematunga, Tisaranee Gunasekara, Champika Ranawaka)
(3) Tamil-literate and non-Sri Lankan type (Indian Tamils like Subramanian Swamy, N. Ram, and Nirupama Subramanian, Adele Balasingham, and a handful of academics like Peter Schalk, Margaret Trawick)
(4) Tamil-illiterate and non-Sri Lankan type (terrorism experts of all shades such as Robert Pape, Mia Bloom, Scott Atran, Peter Chalk, Bruce Hoffman, Alex Perry, Anita Pratap)
For simplicity, I have excluded the professional honorifics in the above names. Each category has its own load of biases.Lately, the fourth categoryhas found a market to publish their opinions and experiences in book forms. This has a direct correlation to the terrorism industry bandwagon phenomenon, initiated after September 11, 2001 al Queda strike in USA. This market (primary text book, supplementary text book, and 'readers' on terrorism to university undergraduates and graduates in English-speaking countries) caters for 'long-term selling' works, especially if authored by a WASP-type academic. Another notable feature of the fourth category is that, without impunity, they copy incestuously the descriptions provided by a select few who belong to the first category (Tamil literate and Sri Lankan type) such as RajanHoole and his spurious University Teachers for Human Rights (Jaffna), and assume that the LTTE-loathing sentiments expressed by such authors are the norms and not exceptions.
A second test that I have lately devised to check the bias of Tamil-illiterate and non-Sri Lankan writer category is my 'CIA test'. How much information is divulged about CIA involvement in the Sri Lankan civil war in the writer's work? If CIA is not mentioned at all in the text and index, then my inference is that work is defective, lacking in vital details and warps the truth. My test is based on three simple assumptions; (1) With a handful of exceptions, CIA operates in all the countries. (2) There is evidence of CIA's hand in all the civil wars launched since 1947. In fact, this year marks the 65th birthday of CIA. (3) For better or worse, CIA's secret army (check the Time magazine's cover story of Feb.3, 2003) do tilt the results of civil wars in other lands.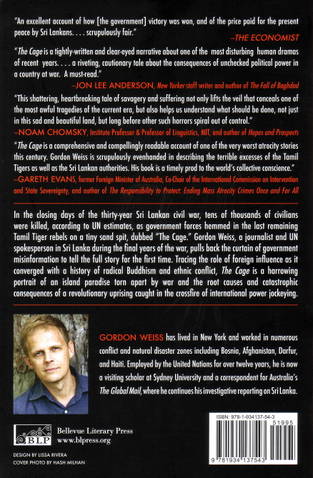 Gordon Weiss's book 'The Cage: The Fight for Sri Lanka and the Last Days of the Tamil Tigers' (Bellevue Literary Press, New York, 2012; originally published by Bodley Head, London, 2011) carries four impressive back cover blurbs! Three were from individuals (Jon Lee Anderson, Prof. Noam Chomsky and Gareth Evans) and one news magazine (Economist). Among these four, the Economist has an anti-LTTE bias, which I have indicated more than once in this website. Among the other three individuals, I have high regards for the academic contributions of Prof. Noam Chomsky and do respect the caliber of Jon Lee Anderson's journalism. Even these two have turned a blind eye to the defects of Weiss's book. Especially galling was the 'glycerin treatment' offered by Prof. Chomsky in his blurb! All this proves the worth of the old adage, 'Do not judge a book by its cover.'
By design or accident, Weiss has conveniently ignored the contributions of CIA to the Sri Lankan civil war in his book of 342 pages. This is more exasperating, as he was "the United Nations spokesperson in Sri Lanka"! Phew! He cannot claim ignorance. Not only CIA activities completely omitted, even the dirty work of CIA's local relays and snitches (the likes of NeelanTiruchelvam and MilindaMoragoda) were ignored. Some may wish to side with Weiss, by claiming 'Maybe, even if Weiss wanted to tell about the CIA involvement, the book publisher might have vetoed it, for the simple reason that they do not want to tangle with the powerful CIA'. Being a published author, I do understand the dilemma of accommodating publisher's edict. But, Weiss had dedicated the book as follows: "This book was inspired by my grandmother Suzanne, who urged me to risk and rove…" As such, I guess that he should have taken the risk in telling the truth without warping it.
The Time magazine's 2003 cover story by Douglas Waller, marginally touches on the turf battle between the CIA and the Pentagon foreign intelligence service. Here are four revealing truths on this turf battle, from this feature.
"The CIA also has far more contacts than the Pentagon among foreign intelligence services that can help with clandestine operations overseas, plus a global network of paid snitches on the ground. The agency 'deals with everything from bottom feeders around the world to their governments on a routine basis', says a senior US intelligence official. 'Name a country anywhere, and [the CIA] can identify with a couple of telephone calls four or five people who will have a variety of skills to go into that country if it becomes a difficult place.' Green Berets can operate covertly in a combat zone, but they would stick out like sore thumbs if they tried to infiltrate a foreign city, because they don't have the intelligence network in place to conceal themselves." [Note by Sachi: the words within parenthesis are as in the original.]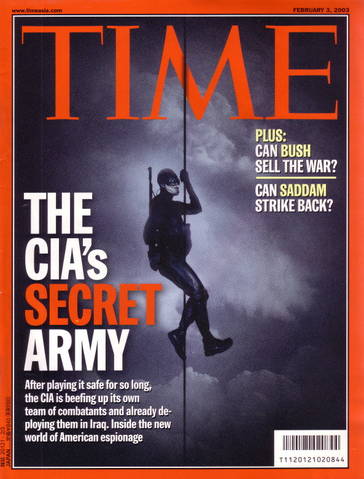 About the inept performance of his UN boss (the current UN Secretary General, South Korean politician diplomat Ban Ki-moon) in early 2009, Weiss records the following: "The UN's public position appeared muted and equivocal to the outside world. The Secretary General's style of quiet diplomacy on Sri Lanka struck observers as a blow to international good order, at a time when the world seemed 'ravaged by international economic, environmental and security problems, which cry out for multilateral solutions'. Newspaper headlines decried 'The UN's 'Invisible Man', and said of him, 'Whereabouts Unknown'. The most damaging assessment, perhaps, was a leaked memo from Norway's deputy UN ambassador, Mona Juul, who accused Ban of being a 'powerless observer' to the humanitarian crisis in Sri Lanka whose 'passive and not very committed appeals seem to fall on deaf ears'. She added bitterly, 'China is happy with Ban's performance.'" (pp.126-127)
To evade his own responsibility as the UN spokesperson in Sri Lanka as the time of the tragedy, Weiss tactically passes the buck to the unnamed officials in UN headquarters, as follows: "While the UN team on the ground spoke almost daily of the deaths of civilians due to bombardment in terms of 'dozens', an institutional decision had apparently been taken not to use the far more specific and influential cumulative estimates it had compiled on the basis that they could not be verified. Without Chinese support, diplomacy had to take its course, and to attempt to embarrass the Sri Lankan government with charges that the UN could not absolutely prove would most likely be fruitless. Confrontation, it was mooted, would reduce the organization's leverage…" (p.127)
In my assessment, the trouble with 'The Cage' book, Gordon Weiss has done a splendid job in hiding the role of CIA and its snitches in the Sri Lankan civil war. In his preface to the American edition [March 2012], he had inserted the sentence, "As I argue in The Cage, human rights matter to the US." Isn't this a bold faced lie aimed to please the American book buyers? Nevertheless, this is not to say that 'The Cage' is devoid of merit. Lastly, I do not deny the fact that other readers of this book may find that Gordon Weiss has done a superb job in describing the 2009 events from his vantage spot. If it happens to be so, please score one for my bias as a Tamil-literate and Sri Lankan type.