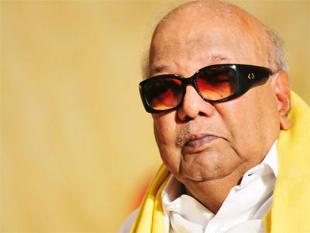 M Karunanidhi bats for referendum in Sri Lanka to end woes of Tamils
CHENNAI: A referendum under the aegis of the United Nations alone would give a fresh lease of life to "beleaguered" Tamils in Sri Lanka, DMK chief M Karunanidhi said here today.
"Tamils all over the world earnestly expect that the UN would come forward for such a permanent solution (referendum) after the United Nations High Commissioner for Human Rights, Navanethem Pillay tables report based on her recent tour of Sri Lankato study the plight of Tamils," he said.
Giving Tamils in Sri Lanka the "right to determine their own political solution through a referendum alone would breathe a new life into Tamils", the DMK patriarch said adding the general vote should be held among Tamils in Lanka and the Tamil diaspora under the auspices of the UN.
Condemning Sri Lanka for not taking any effort to fully implement the recommendations of the Lessons Learnt and Reconciliation Commission (LLRC) (after the war against LTTEended), he listed out 12 issues including the island nation's refusal to comply with its 13th Constitutional Amendment.
"Sri Lanka has not even thought about implementing the several UN resolutions. Against this background, expectations have grown that the report of Pillay would bring solace to Eelam Tamils and take efforts to next constructive stage," Karunanidhi said.