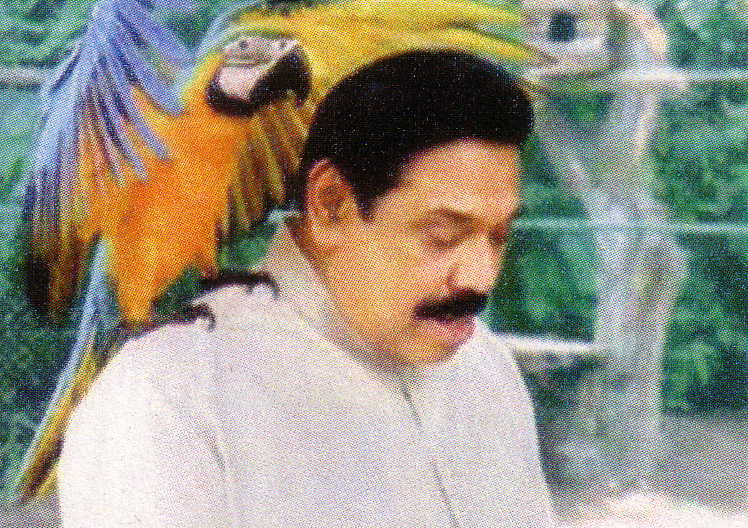 by Sachi Sri Kantha, May 4, 2014
Last month, South American Macaws kept by President Mahinda Rajapaksa made news, due to their surprising escape from high security territory. I have received exclusive details about the current plight of these macaws, from my source 'Colombo Crow'. For four days (from April 16th to 20th), this news in Colombo made much flutter. For the benefit of those who had missed this macaw story, I provide the details of what happened in Colombo, in the Appendix. Here is, what I heard from my source.
On April 21st Monday, while my friend Colombo Crow was on its early morning duty around Presidential palace, he heard agitated screams from four macaws placed in the aviary nearby. Colombo Crow had advised me to, use coded names, when I write this up. Thus, I use code names for this interview; Vanna Kili 1 (VK 1), Vanna Kili 2 (VK 2), Vanna Kili 3 (VK 3) and Vanna Kili 4 (VK 4). Vanna Kili is the Tamil moniker, literally meaning 'Colored Parrot'. Interviewer is CC, standing for Colombo Crow.
CC heard agitated screams from all four VKs 'We want freedom! We want freedom!'. Hearing these screams, CC appeared near the aviary, and spoke quietly. I have come to interview all four or you, for my friend. Let's talk in bird language, which cannot be comprehended by the human snoops and hi-fi recorders. Pleased to find a member belonging to their bird species nearby, all four birds became excited too.
VK 1: Mahinda SO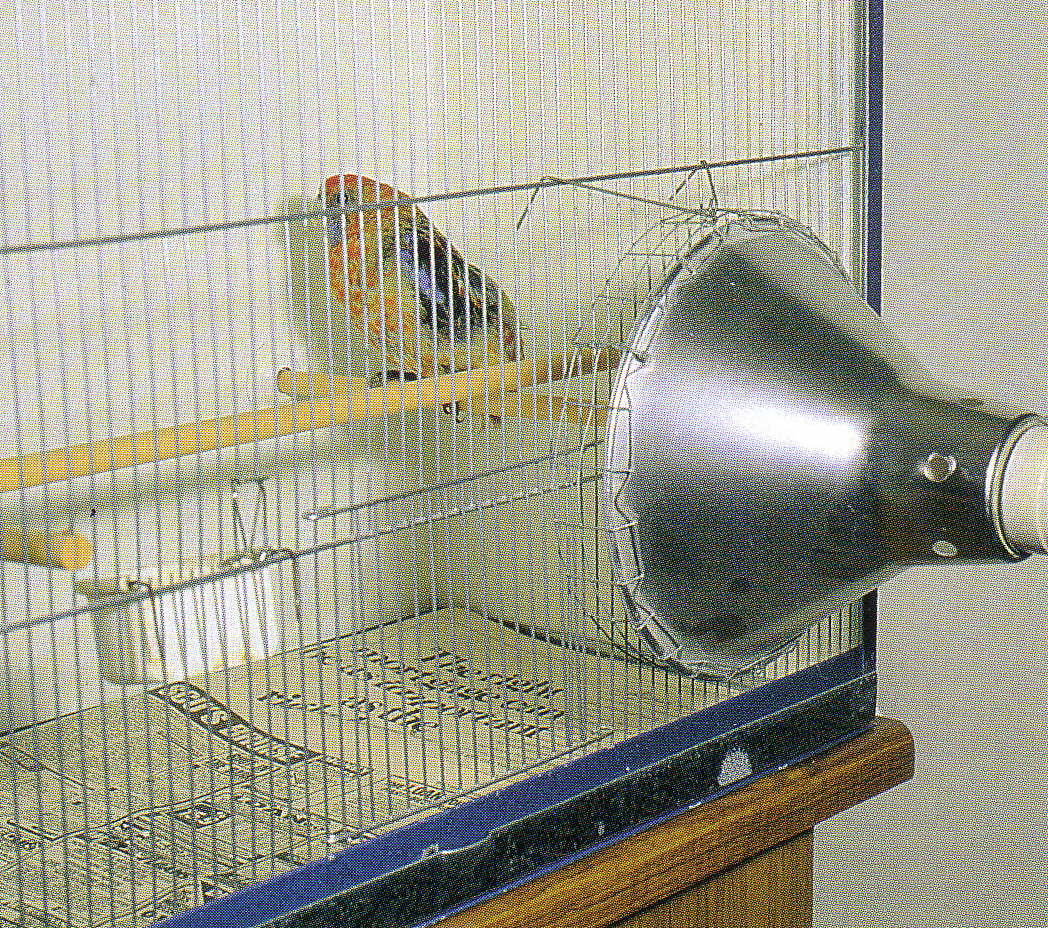 B!
VK 2: Mahinda idiot!
VK 3: Mahinda terrorist!
VK 4: Mahinda rascal!
CC: Why you are cussing Mahinda? He treats you well here, feeds you well and look after your concerns.
VK 1: Don't you understand our plight? We cannot fly out. We are kept as prisoners. We want freedom!
VK 2: We are kept here for 'show' only. He wants us to be his pet concubines.
CC: Compare my situation. I have freedom in this blessed land. But, I have to scrounge daily for my meals.
VK 3: You still don't understand our plight. Mahinda and his little rascal Gota were torturers too!
CC: What do you mean?
VK 4: They want to convert us to Buddhism.
CC: That's news to me.
VK 1: They have this loud speaker near our cage, which chants Buddhist sutras of monks, day in and day out.
CC: For what purpose, this is done?
VK 2: They want us to learn these Buddhist sutras and recite them for his visitors. Its entertainment for them. But, for us – its pain in our ears and butt.
CC: You mention about visitors. May I know who these guys are?
VK 4: Political rats, political toad(ies), political weasels.
CC: So, what do you want to hear instead of Buddhist sutras?
VK 3: We'd like to hear that 60 year-old lilting melody by T.M. Soundararajan in Sindhu Bhairavi raga, 'Konjum Kilyaana Pennai, Koondu Kiliyaaki Viddu, Kotti Melam Thattuvathu Sariya Thappa'. [Is it right or wrong in drumming up, after making a love parrot into a caged parrot?]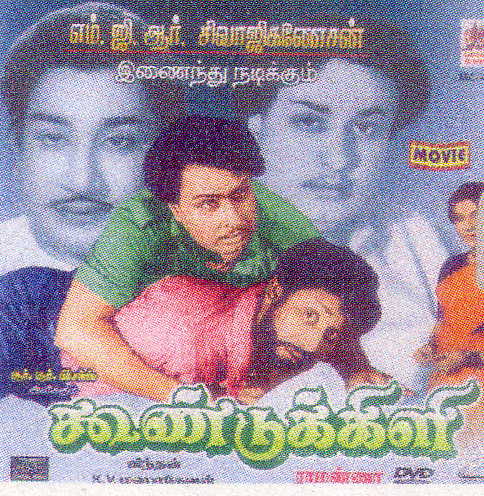 CC: Oh, I've enjoyed listening to that wonderful sad song, set by maestro K.V. Mahadevan.for the MGR- Sivaji Ganesan movie 'Koondu Kili' (Caged Parrot).
VK 4: What a meaningful song, it is for our current plight?
CC: I've heard that two males among you were caught, while you were enjoying your freedom, with the help of one caged Macaw female from Dehiwela Zoo.
VK 1: She was a traitor for our ethnics. Few lines in that TMS song, also told this: 'Anbu konda uLLathodu kallamilla kathal kondal, athiram konde yesuvathu sariya thappa?'[Is it right or wrong to fall in innocent love with kind heart, and get trapped/cussed in turn?]
CC: Of course, traitors are dime a dozen in this land.
VK 2: Pal, We badly need your help.
CC: What can I do for you now?
VK 3: Would you alert the international community about implicit and intended torture to us?
CC: What sort of torture?
VK 4: One sycophant scoundrel of Gota had alerted that our wings should be clipped!
CC: Should I alert Amnesty International?
VK 1: Nonsense! They didn't care a tuppence about Nelson Mandela, when he was in prison.
CC: Who else, you have in mind?
VK 2: May be Animal Liberation Front in UK or People for Ethical Treatment of Animals (PETA) in USA would do.
CC: I'll try my best. Do keep your spirits up. Can I suggest one method for urgent action? Why not go on fasting, refusing food and water when Mahinda comes to feed you?
VK 3: That's a good idea. We are freedom fighters, and Gandhian method may work.
CC: Do keep your hopes high. I'll check on you in a couple of weeks.
**********************************************************
Appendix
News Reports on Presidential Pet Macaws [April 16-20, 2014]
Colombo Gazette (April 16, 2014)
"Public assistance has been sought to locate four pet birds which had escaped from President Mahinda Rajapaksa's house today. The President's media division said that the four Macaw parrots had escaped from the cage at the President's house in Colombo."[http://colombogazette.com/author/admin/]
Ceylon Today (April 17, 2014)
"Three out of the four macaws which escaped their cage at the President's House have been found. One has been found in the Modara area and the other two were found perched on a tree near the Defence School in Colombo. The four macaws at President's House had broken open their cages and escaped yesterday, official sources told Ceylon Today. An official at the President's House said that any information regarding the birds should be given to Mayura Perera on 0777-535-377."
[http://www.ceylontoday.lk/16-61822-news-detail-three-of-the-presidents-macaws-found.html]
The Hindu (Chennai) (April 19, 2014)
"Sri Lankan President Mahinda Rajapaksa's pet macaws have been recaptured, four days after they escaped his tightly-guarded official residence here, officials said on Friday. Zoo keepers and residents helped capture Mr. Rajapaksa's colourful long-tailed birds, a species of parrot.
Presidential security sought help from zoo keepers to capture two birds perched on a tree – top at Rock House area, about four km from President's House, officials said. The other two macaws were found by locals who handed them over to the police. 'The birds are in good health despite being away from the aviary for four days,' a spokesman said. The macaws escaped from the Mr. Rajapaksa's residence – commonly referred to as Temple Trees – during the traditional New Year holidays following which Mr. Rajapaksa's office released photos of three of them on Wednesday and appealed for help to find them. Macaws – a species of parrot – are not indigenous to Sri Lanka, but several pet stores import them from South America." PTI news report
The Sunday Observer (Colombo) (April 20, 2014)
"President Rajapaksa went straight to President's House on his return to Colombo after celebrating the New Year in Tangalle. Though he returned to President's House in Fort after a few days, he straight-away went to see his poets and feed them, only to find that four of his favourite macaws were missing.
He immediately instructed his staff to trace the birds without exposing them to danger. Prompt action was taken by media, especially private media, which broke the story and sought public assistance to trace the missing macaws – three, yellow and red in colour, and the other, yellow and blue. With the help of the authorities at the Zoological Gardens in Dehiwela, the authorities launched a search operation to race the four macaws that had flown away from an aviary at the President's House on Wednesday evening. One of them was first captured near the Defence School at Slave Island.
When it was observed that two of the remaining macaws were on a tree at Modera, the zoologists used a strategy to capture them by bringing a caged female macaw from Dehiwela Zoo. Upon see the female macaw, the two male macaws had come near the cage and the officials caught them in next to no time. It took little longer to find the fourth and the remaining bird. The last of the four macaws was found by a resident of Kotahena and handed over to the President's House through the Kotahena Police on Thursday. Thus, all four macaws returned to the President's House to remain as the pets of the First Citizen." [column 'University of Politics', byline Prof. Backbencher]