by CNN, October 29, 2017
https://explorepartsunknown.com/destination/sri-lanka/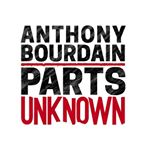 Your guide to Sri Lankan cuisine
by Douglas Bullis and Wendy Hutton, October 25, 2017
Seer, or Spanish mackerel, is arguably Sri Lanka's tastiest fish. Certainly, it is one of the most popular with visitors, many of whom are accustomed to seeing it served pan-fried. There are, however, many other ways to bring out its delicious flavors, such as in this delicate stew recipe.
Ingredients:
1 1/2 lbs (700 g) fresh Spanish mackerel, kingfish, or cod fillets
1 teaspoon ground white pepper
3 tablespoons oil
2 large onions, 1 diced and 1 sliced into rings
2 sprigs curry leaves
4 cloves garlic, minced
2 green finger-length chilies, finely sliced
4 cardamom pods, smashed in a mortar
1/2 teaspoon fenugreek seeds
1 stalk lemongrass, tender inner part of bottom third only, finely sliced
2 teaspoons coriander powder
1 teaspoon cumin powder
1/2 teaspoon turmeric powder
1 cup (250 ml) coconut milk
Juice of 1 lemon
Salt, to taste
Preparation:
Season the fish fillets with salt and pepper.
Heat the oil until hot in a large frying pan and sear the fillets to firm the flesh, then set aside.
Reheat the oil and add the diced onion (not the onion rings), curry leaves, garlic, green chilies, cardamom pods, fenugreek, and lemongrass. Stir-fry over medium heat until fragrant.
Add the coriander, cumin, and turmeric, and stir-fry until the aromas are released. Add the coconut milk and bring to a boil. Lower the heat and add the onion rings and fish fillets. Simmer until the fish fillets are tender, about 15 minutes, adding water if the mixture is too dry. Remove from the heat. Cool slightly and add the lemon juice to taste.
Excerpted from Sri Lankan Cooking: 64 Recipes From the Chefs and Kitchens of Sri Lanka, with permission from Tuttle Publishing.